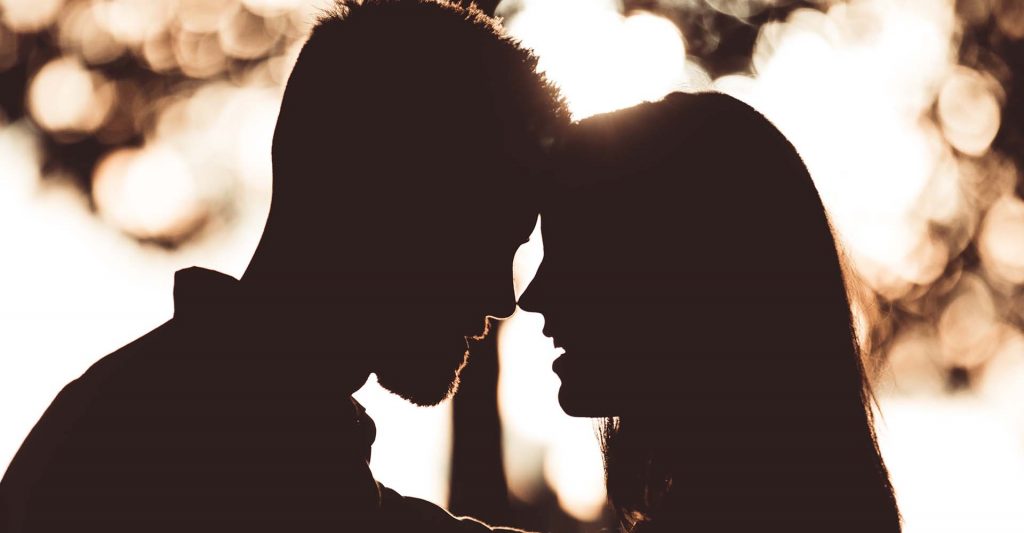 Everyone thinks because I'm a Catholic single mom, I should have this detailed view on dating. As if being a Catholic single mom means one of two things. Either I am going to have a laundry list of rules for my children to obey tantamount to a "purity contract" or I'm not going to care and let them do whatever they want. I had my own rules about dating and sex, especially as a single mom. However, my rules to my daughters are they had to make their own rules. The point is they must have rules.
By Donna Caito
I'm so much more than "not a virgin."
Not just rules about what they will and won't do in regard to sex and physical intimacy. I want them to have rules about what they will and will not accept in a relationship. Rules about how their partners treat them. Rules about how they'll treat their partner. And rules about what their partner's views on morals and values are. In fact, as far as I am concerned, rules about sexual interactions are far, far down the list from what red flags they're not willing to overlook in a relationship. I'm much, much more concerned about physical, mental, or emotional abuse than virginity.
The moment I knew I was going to remain single was a revelation in some ways but a relief in others. The stress of observing my many dating rules while trying to be a single mom often short-circuited my brain as I attempted to work full-time and go to school full-time. I decided at that moment to focus on my children, my job, and school.
I'm not married and never will be. That shocked me in many ways. It was also a release in so many ways. It was like that moment when you stop crying, dry your eyes, and accept that things aren't as bad as you think. You realize there's a big, thick silver lining on that cloud. And, as time goes on, you realize it's not a cloud at all. It's simply a different path than most others have chosen to walk. There are many bonuses to living a single life. I eat what I want when I want. I don't worry about wet towels on the floor or who left cookie crumbs in the bed. My alarm wakes no one but me and the dog.
My daughters were able to enjoy the fruits of my revelations. As they were growing up, they didn't play "bride." They didn't play "house." They played "going to college." They'd take my old laptop, sit beside me on the couch as I wrote papers, and typed along to a blank screen. As they grew, they really didn't become "boy crazy."
---
They've had boyfriends but having boyfriends hasn't been their main focus as teenagers. Going to school, taking classes they enjoy, finding clubs to be a part of trumped dating because that's what they saw me doing as they grew up. Even now, they say they're probably going to wait until college to date simply because, as I've explained to them, as they go to college they're going to meet more people who have the same outlook on life. In high school, you're pretty much stuck with everyone all the time. In college, you break off into majors and join groups and clubs you enjoy. High school is where you learn to get along with everyone. College is when you learn you don't have to.
---
As far as sex and physical intimacy are concerned (which people are overwhelmingly concerned about) I let them make those decisions for themselves. It's up to them what they will and will not accept in the physical part of their relationship. While I hope they don't have sex before marriage for a variety of reasons not just Biblical, I want them to feel empowered to make those decisions for themselves.
Right now a lot of people are rolling their eyes and muttering under their breaths that I'm just another secular Catholic who's lost my way. Please read and understand that I am a single mom. I did have premarital sex. I have a good idea on how to encourage my children not to have it while at the same time not going overboard and making my children think if they do have sex, they're awful women who should wear a scarlet letter for the rest of their lives. Or that sex is something ugly and wrong and then flipping the switch on their wedding night and suddenly it's a wonderful thing they should enjoy. Or if they have sex they will never, ever get a "good Catholic man" because no "good Catholic man" wants a non-virgin.
The first thing I want my children to know is being a virgin does not dictate if they are a good person, a worthy person, or not. Which is why the whole "purity culture" and "purity movement" makes me visibly angry. Like, heart racing, vein throbbing, grit my teeth angry. Because those same people will look at me and tell me I'm not "pure." That I am tantamount to chewed-up gum. A rose without petals. A woman in a relationship with a trail of men constantly following me because evidently people are not multifaceted and can separate one person from the other. That somehow, someway, I have given my heart to so many people that I am a lonely shell of insignificance. That I have nothing to offer. That I live my life in a cilice and should weep and gnash my teeth at the fact I'm a fallen woman.
I'm a lot more than "not a virgin."
I'm a Catholic. A mom. A daughter and a sister. I'm a friend and a confidant. A college graduate, a thinker, a daydreamer, a writer, and a big-picture person. Funny, stubborn, kind, compassionate, mercurial, and articulate. A temperamental, overprotective woman who has (slowly) learned how to let go of the things I can't control. I am working on humility and not procrastinating. Listening more, talking less, and opening my eyes to things bigger than myself.
Most importantly, I am a daughter of God. I am more than "not a virgin." To reduce me to "not a virgin" is reducing me to a sexual act and there's no way God sees me like that. And I want my own daughters to know they are more than virgins. They are so, so much more. I want them to know this to the depths of their bodies, knit it into their muscles, down to the marrow in their bones, to the base of their souls.
Because God is "abounding in goodness" (Psalm 145: 7), "justice…gracious and merciful, slow to anger and abounding in mercy. The Lord is good to all, compassionate toward all your works," (Psalm 147: 8-9).
And who are we?
God says, "You are mine," (Isiah 43: 1).
When I studied religion as I found my way back to the Church, the issue of sex kept coming up. And it was always a huge deal when we talked about it. For instance, if someone tells a lie and later regrets it, most Christians readily forgive that sin. But if someone has premarital sex and later regrets it, most Christians allow it to stain their perception of that person. And, for some reason, this is always a bigger deal for a female to admit to sexual promiscuity than a male. Because our society looks at women to be paragons of virtue while somehow men get almost a free pass because they're men.
No. That's not okay. That's not right and it's not okay. My daughters shouldn't be held to a higher standard than your sons. To do so is putting enormous pressure on my daughters and is unbelievably insulting to your sons.
When it comes to sex, I'm honest with my kids. I explain it's a wonderful thing between two people that should be considered very carefully, and which God intends to take place only within the context of marriage. We talk about the connection, the fact the two people are at their most vulnerable, and how that needs to be observed and understood on both parties. We talk about how it's an act of trust. Broken trust leads to heartache and pain. It's an uphill battle to gain it back. Sex is a man and a woman giving their bodies to each other and needs to be taken very seriously. The emotional repercussions of having sex with someone without a firm foundation of a marital relationship and the heartbreak that happens when you give such an intimate part of yourself and it doesn't work out.
We also talk about sexually transmitted diseases and discuss the rise of STIs in our society. Frank conversations about how there are many people out there who don't get checked aren't honest with their partners, how some people are a-symptomatic, and how the rates affect young women their age more than men. We talk about the symptoms and the lasting effects of them and how someone can use a condom yet still contract skin-to-skin viruses. Even the odds of contracting a virus through body fluid.
We talk about birth control, why it's a mortal sin, and the chances of human error. Putting hormones into our bodies without medical necessity and for perhaps intrinsically wrong purposes. The ways they can change our bodies. Diaphragms and spermicide and how those might protect against pregnancies but don't protect against sexually transmitted diseases. We talk about what God wants for us and how taking away the creational aspect of sex is denying the Creator his ability to create.
We talk about our pro-life stance and what that looks like in terms of unplanned pregnancies. How in the context of marriage an unplanned pregnancy normally doesn't come with abject terror or the wondering of "What do we do now?" We talk about how it's much easier to raise a child in a strong relationship with a firm foundation of marriage and that children have a right to that foundation. And we talk about healthy marriages and what they look like. We also have conversations about unhealthy marriages and what they look like.
And we talk about what God wants for us, marriage, a commitment, and a loving relationship. God designed marriage to flourish and make the love of husband and wife grow exponentially. God wants the spouses to give of themselves body, mind, and soul to each other (CCC 1609). He creates a bond between the spouses that should never be broken (CCC 1640). And it's that bond they want to maintain throughout their lives. By holding their sexuality away from others to give it to their spouse on their wedding night strengthens that bond.
However, that bond won't be lacking or weaker if they're not virgins. That just means they have something to work through if it's an issue in their relationship. And while it might be a huge hurdle to some people, to others like myself, it's something that leads to open, honest, and frank conversations about sex and what it means to us. I had to have these conversations because they were essential to my relationships. I can't be angry or upset at someone for doing something I did myself, which is unbelievably hypocritical. However, that does not mean I encourage people to make the same mistakes. I've also had those talks with my daughters about many things, not just sex.
Throughout all this, my children have been honest and open with me which is about the best thing a parent can ask for. Right now they're waiting until marriage. However, they know that decision is entirely up to them and not me. While I provide all the guidance I can as a parent, and I ask them to honor what I've taught them, they are individuals graced with free will. They also know that they are responsible for their bodies and the only one they have to answer to is God.
I'm not the owner of my children. I am not their jailer or taskmaster. I'm not going to shame them into my way of thinking. I'm not some mama bear who's going to lock them in a closet. They have bodily autonomy and it's completely up to them who touches them and when. I want them to choose what's right, good, and virtuous of their own free will in light of God's plan of love. But never because I forced them to sign a contract or made up a bunch of arbitrary rules they have to follow. Just like God doesn't force us to worship Him. He wants us to freely choose Him. And when we don't, when we sin, we know God isn't throwing up his hands in the air and walking away. I want them to know everyone, even a sinner like me, has a chance at redemption.
Of course, if they change their mind and perhaps make wrong choices, I'll be concerned. But I certainly won't humiliate them. I won't lecture them or make them feel like they're horrible human beings. Instead, I'll gently ask questions, give them honest answers, and continue the same open dialogue we've always had.
My children are bright, intelligent, wonderful young ladies. They're funny, forgiving, quick-witted, beautiful, caring, hardworking, and compassionate. They also happen to be my two favorite people on this planet. They have so much to offer the world and their future spouses, should they get married. Although maintaining their virginity is certainly important, I don't want them to think for one moment their virginity is the only thing or even the most important thing they have to offer. They're so much more than that.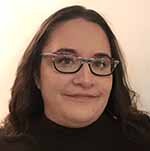 Donna Caito has a B.S. in Management and a M.A. in Theology. She's a Catholic revert who didn't want to be a Catholic but couldn't come up with a good argument otherwise. She lives in the middle of nowhere with her children, her black cat named Midnight, and her white dog named Jack Frost. In her spare time, she enjoys writing about her unique place in the Catholic Church as a single mother and giving good reviews on Google.