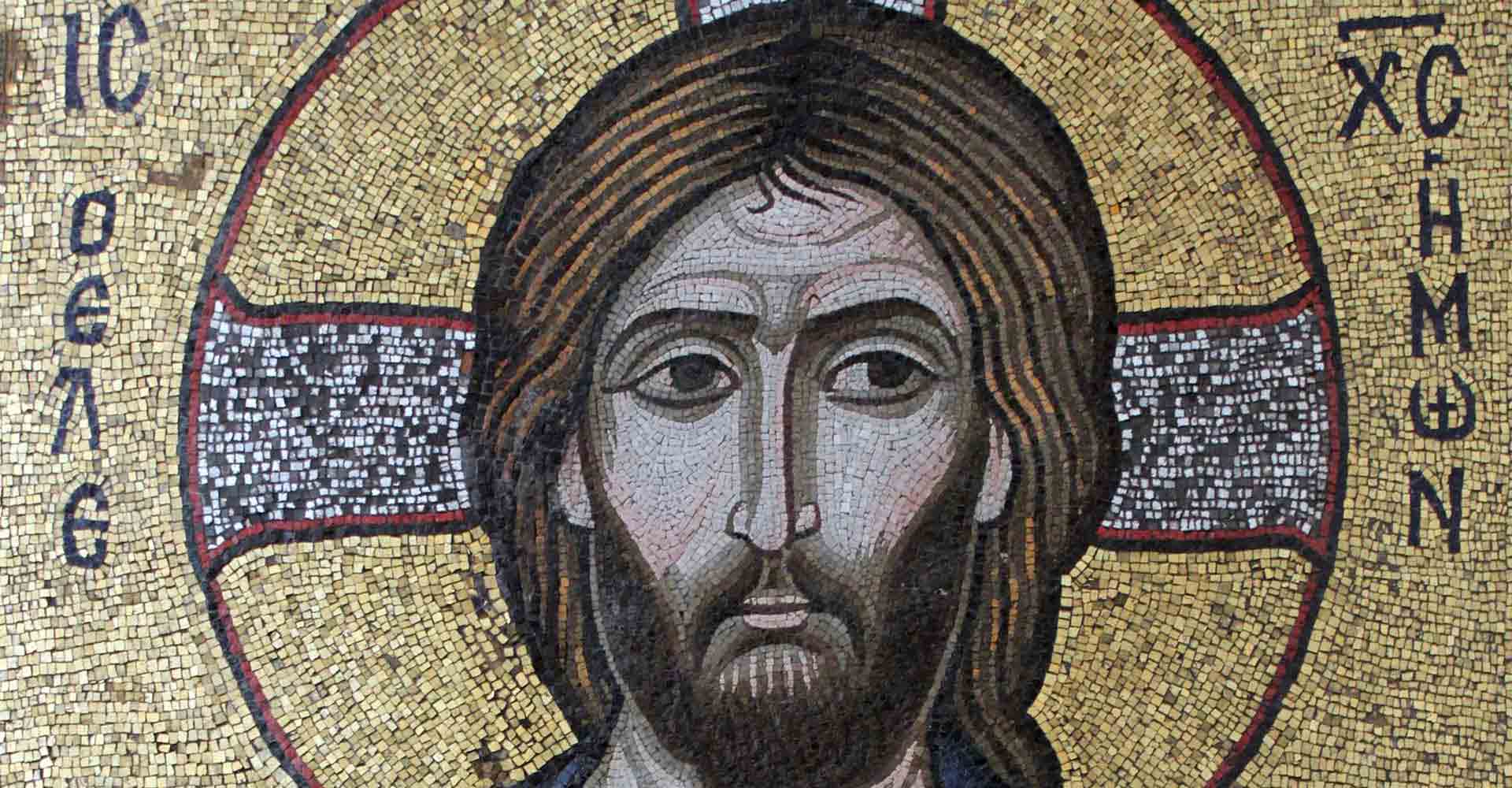 Christ obligates his disciples to acknowledge him by speaking and living what is true.
By Deacon Frederick Bartels
16 July 2017
Deism is today the "common sense" religion of many Catholics and other Christians in America. On a subliminal and personal level, it has fused itself with Christian beliefs, forming a new kind of faith based on feel-good dogmas and relativized sexual ethics. While it bears some resemblance to the deism of 17th and 18th century Enlightenment thinkers, it has also taken on a new form adapted to the present age and its cultural influences. Unlike Enlightenment thinkers of past, Neo-Deism is not intolerant of divinely revealed religion per se (the Christian beliefs transmitted by the Church), so long as religious beliefs are well saturated with indifferentism, carelessness, tepidity and false tolerance. While there are a number of factors contributing to the spread of Neo-Deism, one such is a failure among Christians to charitably and openly speak the truth.
Based partially on Dr. Christian Smith's work in this area but with some adaptations, the main tenets of Neo-Deism are these:
God is largely an impersonal and distant supernatural being. God is more like a benevolent "power" to be used and/or discarded when unneeded than an omnipresent Father. He is thought to be normally uninvolved in peoples affairs. Although he may be called upon when needed, he is otherwise best left alone and left out of those secret, sinful areas of life.
God makes few moral demands on anyone. Neo-Deism views God as a morally permissive, divine grandfather in the sky whose primary desire is that everyone lives happily and peacefully. God is viewed as entirely benevolent and highly morally liberal, exhibiting a laissez-faire attitude toward individual behavior. Although some serious moral infractions or particularly heinous crimes such as murder, armed robbery, rape and the like are prohibited, illicit acts which are subjectively deemed to bring no immediate or apparent harm, especially those involving human sexuality and sanctioned as culturally permissible, are acceptable. The ugliness of sin is omitted; mortal sin as capable of causing eternal damnation is dismissed as a harsh element of an antiquated, unenlightened belief system that should have long ago been abandoned.
God expects people to be "nice" and treat others with "fairness." Neo-Deism holds that God wants people to get along well together, put each other at ease, and display tolerance toward divergent, incompatible and even illogical and morally indifferent views and opinions. The main precept here is that everyone has a "right" to believe what they want and live as they please. "It's all good" is the mantra.
God desires everyone to be happy and successful. The language of Neo-Deism leaves out such Christian concepts as discipleship, sacrifice, redemptive suffering, taking up one's cross, the common good, community, self-gift and self-denial, asceticism, gospel living, and obligation and duty. One's obligation is to oneself, to personal fulfillment and freedom.
All "good" people get to go to heaven. The only requirement in order to attain heavenly bliss for those who ascribe to Neo-Deism is to live a "good" life. This is, accordingly, constituted by being "nice, fair, tolerant, and getting along well with others."
Neo-Deism Is Incompatible With God's Divine Revelation
All of the above tenets of Neo-Deism find no reference in Scripture, Tradition, the belief of the Church and the Christian religion she transmits. They are particularly troublesome because they have permeated and corrupted the faith of many Catholics and other Christians, are heretical, depart from God's revealed truth, and are incompatible with the divine faith of the Church. Neo-Deism is contrary to the fullness of divine revelation constituted in the Person of Jesus Christ.
The danger of Neo-Deism is found in that it reduces a morally upright life to being "nice." If one would like to name a few of Satan's tricks, that is certainly one. Attaining heaven is not a matter of being a subjectively "good" or "fair" or "nice" person. It is vastly more than that.
Salvation is accessed by entering into communion with the Person of Jesus Christ. It is by grace working through faith in Christ (Eph 2:8), in virtue of baptism (1 Pet 3:21), that we are configured to his Body by the sending of his Spirit into our hearts, made a member of his holy Church who is the sacrament of salvation and the city of truth, and enter through the doorway of eternal life into the heavenly realm of light. It is Christ's saving death on the cross by which humanity is redeemed and salvation is made available to men. To think otherwise is contrary to what God himself has revealed and makes a mockery of Jesus crucified.
For by grace you have been saved through faith; and this is not your own doing, it is the gift of God— not because of works, lest any man should boast. For we are his workmanship, created in Christ Jesus for good works, which God prepared beforehand, that we should walk in them. (Eph 2:8-10)
Obviously, as the above passage indicates, good works are relevant to attaining salvation. While the primary role of faith in justification and works secondarily in further developing sanctification and meriting heavenly rewards is a complex subject beyond the scope of this article, St. James clearly and plainly communicates this divinely inspired teaching: "faith by itself, if it has no works, is dead" (2:17); and "You see that a man is justified by works and not by faith alone" (2:24). St. James is here pointing out that a mere intellectual belief in Christ which is not transformative of one's life is useless. Theologically speaking, it is not an authentic faith at all.
Faith in Christ is primarily an attitude of a total gift of self to God. In virtue of an authentic and lively faith, one is moved to live an upright moral life in harmony with God's loving plan, in response to the gift of grace which he freely bestows and the promptings of the Holy Spirit who is infused into the soul in virtue of faith in Christ. In other words, faith moves us to give ourselves entirely to Christ, and live as he lived in union with him as a "little christ." This is a fruitful life of supernaturally good works. It is a life of self-entrustment to God, a life of supernatural love for God.
If I speak in the tongues of men and of angels, but have not love, I am a noisy gong or a clanging cymbal. And if I have prophetic powers, and understand all mysteries and all knowledge, and if I have all faith, so as to remove mountains, but have not love, I am nothing. If I give away all I have, and if I deliver my body to be burned, but have not love, I gain nothing. (1 Cor 13:1-3)
St. Augustine famously wrote, "God created us without us, but he did not will to save us without us." God will not save anyone without their consent. To refuse the true good and reject a morally upright life through the commission of mortal sin is to reject God and offend against his salvific plan. Our lives must morally image the life of Christ and his pattern of free and loving obedience to God the Father. This means we must live by what is true and communicate that same truth to others, infusing it into society. When we do this, we acknowledge Christ.
Everyone who acknowledges me before others I will acknowledge before my heavenly Father. But whoever denies me before others, I will deny before my heavenly Father. (Mt 10:32-33)
It's important for every Christian to ask, "Have I denied Christ?" For example, when a family member admits to cohabiting and I determine to say nothing, have I denied what is true and implicitly denied Christ himself, who is "the way and the truth and the life"? (Jn 14:6). When I remain silent when someone gives approval to the use of artificial birth control to avoid pregnancy, or tacitly gives the nod to same-sex "marriage," have I in a sense rejected what is true by hiding it away? Do I fear to communicate the truth because I fear persecution or hurt feelings? As another example, when a Catholic admits their laxness of participation in Sunday Eucharist at Mass and on other holy days of obligation, do I fail to admonish in charity because I value being "nice" more than I value God's love? Do I withhold the truth from others because I value a friendship in an inordinate way, over and above the love of Christ?
"Not to speak is to speak – not to act is to act"— Dietrich Bonhoeffer
Much more can be said. But it is difficult to doubt that the reasons why Neo-Deism has so widely and easily permeated the American cultural and religious landscape include silence, timidity, and false notions of tolerance and "judgment" on the part of Catholics. It goes without saying that we have to build relationships and avoid condemnatory attitudes and judgmentalism, but to withhold the truth for the sake of "getting along" is to itself fall into the trap of Neo-Deism—to do so cannot be called charitable or biblical or Christian. Our Lord calls us to image him. That means we must stand and speak courageously in opposition to Neo-Deism and its evil tenets of moral and religious relativism.
Christ's peace.
*****
Please help us spread the gospel with a donation.
Photo Credit: By Anagoria, http://creativecommons.org/licenses/by/3.0)], via Wikimedia Commons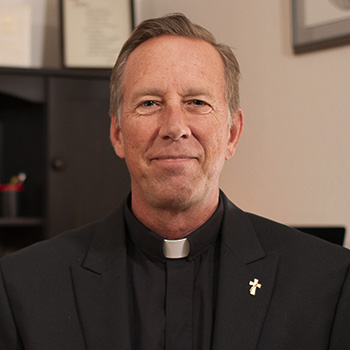 Deacon Frederick Bartels is a member of the Catholic clergy who serves the Church in the diocese of Pueblo. He holds an MA in Theology and Educational Ministry and is a Catholic educator, public speaker, and evangelist who strives to infuse culture with the saving principles of the gospel. For more, visit YouTube, iTunes and Google Play.