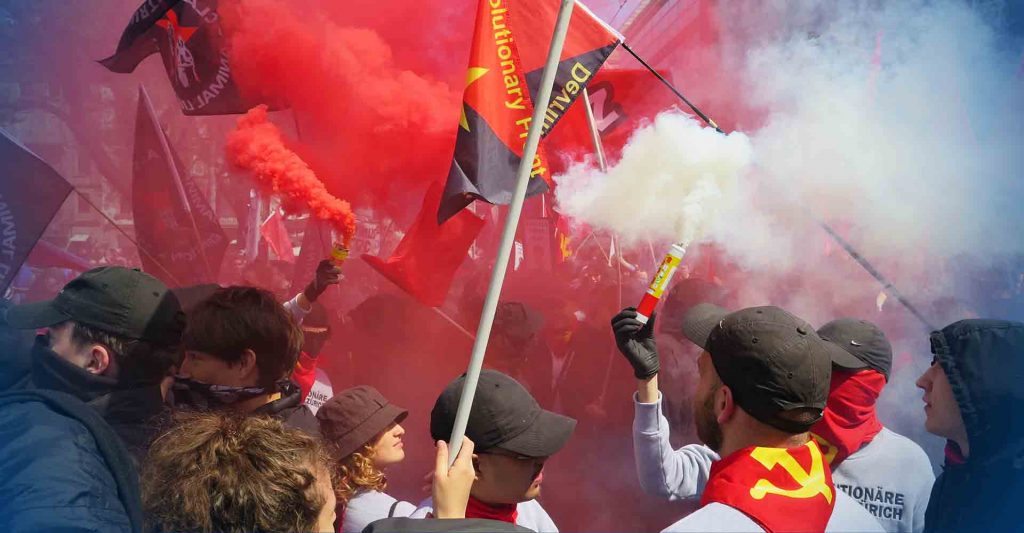 Is America falling to socialism? It seems its pointing in that direction. Many are asking, why has this happened? Maybe part of the answer is found in the fact that God often gives people what they deserve for a good purpose.
By Deacon Frederick Bartels
13 January 2021
As the new Biden-Harris administration prepares to take power, there's no doubt that the harsh, red curtain of socialism is about to descend over our nation. Anyone who doubts this, either hasn't been paying attention, is woefully and heedlessly ignorant of the facts, or is in a state of obstinate denial.
Of course, it won't happen all at once. However, the train is rushing headlong down the tracks. It's picked up a lot of momentum. And it's going to be difficult to stop, given the Democrat majority.
Personally, I have to say I'm ashamed of the Catholics who voted for this morally corrupt, anti-life pair of politicians. I'm astonished that people would have any desire to place these people into a position of authority over anyone, let alone the entire nation.
Given the fact that we don't know if Biden and Harris were validly elected—and the obstinate refusal to even examine the mountains of evidence strongly indicates not only a lack of integrity but an organized coverup—they nevertheless are going to be installed in office. And, by the way, has all the lying and cheating from Democrats (and some Republicans) in terms of the election come as a surprise to anyone? It shouldn't. It's in the nature of vicious people to lie and cheat to acquire the power over others they crave. Once they have that power, they wield it in vicious ways.
Unfortunately, large swaths of Americans are either deceived by or complicit in the Democrat culture of death platform. As a result, Biden and Harris will take office on Jan. 20th—something which never should have happened in a nation that claims to value life, liberty, and happiness. Consequently, nefarious activity will follow under a decidedly anti-life, anti-religious, anti-family and pro-socialist administration.
The Church will suffer. She will be dragged through the dirt. The Little Sisters of the Poor will once again have their rights challenged and perhaps removed. Unborn children will be attacked and killed in great number as Democrats tirelessly work to put laws into place preventing states from restricting abortion. Marriage and family will be further dismantled. Religious liberty will be suffocated. Reason itself will be under attack with a new, forceful push for transgender ideologies and twisted, relativized and immoral thinking.
One might ask, why has God allowed this to happen? Millions of Catholics and other Christians have prayed daily, we've said perhaps hundreds of thousands of Rosaries. We've fasted. We've pleaded for God's protection. Most of all, we've abandoned ourselves to the will of God and asked that his will be done. "Your will, Lord, not mine, be done."
Why has this happened? Why has God allowed it? I think it's important to consider these questions. Although I don't pretend to know the mind of God, there are some conclusions we can reasonably draw.
One of the main themes of the Old Testament is found in the way the people Israel repeatedly turned away from God toward idols. In response to their sinful behavior and lack of faith, God often punished the people Israel directly or allowed other nations to punish them and carry them off into exile—yes, God does punish people, although the cushy post-modern mind so often has trouble with that obvious concept. We can think about how God required the people Israel to wonder in the desert for forty years, the invasion of the Assyrians in the 8th century B.C., the Babylonian exile in the sixth, or the destruction of the Jerusalem Temple in A.D. 70 by the Romans.
One could say that God gave the people Israel what they deserved.
The OT is filled with themes of repentance in which God's chosen one's lament over their lack of faith and look back on the way in which they suffered God's just retribution for their sinful activities—which serves to point to the fact that God's justice is ordered toward goodness.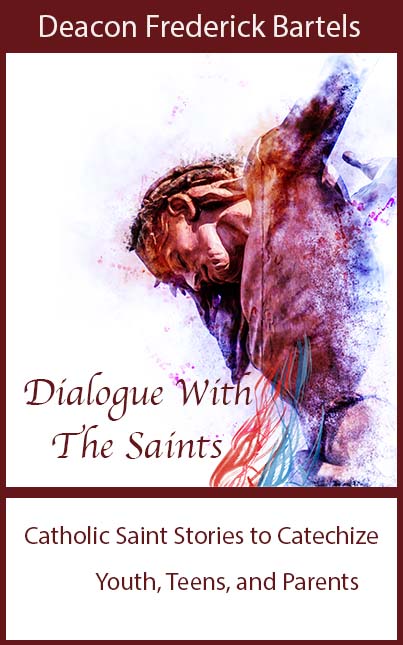 God does not—in fact never—punishes out of vengeance or purely for the sake of punishment itself, as if he loves to inflict suffering (something which is unthinkable). His just punishment is always ordered toward bringing about good, since justice removed from goodness is not virtuous justice at all but evil.
Here's my point: perhaps God is permitting America to fall into the hands of socialist leaders to teach our nation a lesson about both his justice and the necessity for repentance. Perhaps it's what many people in our nation deserve. After all, it's no secret that many Americans have been living as practical atheists for some time now, and far too many of us have gone along with it. We've put up with countless evils, foisted on us and our children, for far too long.
And, let us not forget, millions of Americans voted for politicians whose policies are tied to Satan's wishes, not God's.
Perhaps God is allowing this collapse of the American way of life in order to purge our way of thinking and to—eventually—clear away the rot. Perhaps this is about purifying minds, hearts, and souls. Perhaps it's about sifting the wheat from the chaff. Perhaps it will lead to a decisive defeat of socialism in the future.
One thing that is absolutely certain, is that God will bring good from this. His providence is at work, and nothing—no event in history or the present or the future—is outside of it. Whether we can recognize his providential intervention or not, he is at work. For our part, we must entrust ourselves to God. We're going to have to stand up and speak out. We're going to have to fight peacefully yet forcefully. The time is at hand.
Perhaps God is permitting this as a test to allow his friends to become saintly warriors for the cause of truth, goodness, and justice. Saints are made in the fires of life's challenges, difficulties, tragedies, and even in the midst of planned atrocities like Auschwitz.
In any case, now is the time for us to stand up and engage in the Christian battle in a just and peaceful way. Courage in the Holy Spirit is required. We must be bold. We can no longer stand idly by, for, if we continue to do so, we will wake up one day soon and find we're living in a communist country. I need not remind anyone that communists hate Christians and kill them by the millions.
As it's so often said, all that is needed for evil to prevail is for good men to remain silent. All that's needed is complicity. Once evil—as in the socialists of our day who stand in opposition to our Christian values—take power, they crush good men. We've witnessed this with tech oligarchs like Twitter, Google, Apple, and Amazon's planned and collusive destruction of Parler. We've seen it in the way Biden, Harris and other Democrats have blatantly advertised their desire to enshrine abortion in every state. We experienced it in the many obvious attacks on religious liberty under the pretext of "keeping people safe" from COVOD-19. It's manifested in the propaganda campaign of the legacy media, with their incessant twisting of the truth to fit a leftist agenda and persuade people of their lies. It's patently obvious in the leftist frenzy to cancel and impeach President Trump—the most pro-life, pro-family, pro-freedom president since Roe v. Wade.
Is our nation in serious trouble? Without doubt. Are souls being lost? It seems so, in vast numbers. We live in critical times. The battle lines are drawn. Satan is hard at work. The children of darkness are aligned with him in their fight against the children of light. As children of light, now is the time to embrace the cost of being Christian—and there is a cost. Anyone who shirks it is not on the side of Christ.
Will our nation prevail, or is it already lost? No one can answer that question. What I can say, is that in Christ we will prevail, for he has already won the victory. That fact is certain. For our part, we must stay the course. That means fighting injustices, remaining faithful, and living as a Catholic—always and everywhere.
Christians never give up. They never renounce the truth or step aside. We must stand together, seek God's grace, gather under his wing, and fight the good fight until our last breath.
And that is indeed what we shall do.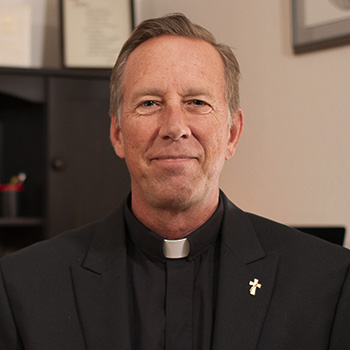 Deacon Frederick Bartels is a member of the Catholic clergy who serves the Church in the diocese of Pueblo. He holds an MA in Theology and Educational Ministry and is a Catholic educator, public speaker, and evangelist who strives to infuse culture with the saving principles of the gospel. For more, visit YouTube, iTunes and Google Play.