In those days John the Baptist appeared, preaching in the desert of Judea [and] saying, "Repent, for the kingdom of heaven is at hand!"— Matthew 3:1-2
By Diana Nussberger
The gospel message (Mat. 3:1-12) reflects on John the Baptist's preaching on repentance. The thought of repentance sounds very stern and disagreeable but for anyone that has experienced repentance and the restoration that accompanies it through Christ knows it is powerful way God moves in our lives.
God has a Special Purpose for You
John the Baptist was filled with the Holy Spirit in his mother's womb (Luke 1:44) and thus called by God to prepare the way for Christ. He was given a special mission and purpose. Similarly, we can rest assured that God has known us in our mother's womb and consecrated us for our purpose in this life, just as he did the prophet Jeremiah (1:5). He understands and knows everything about us. If we desire to enter into God's plan, however, we must be willing to repent of sin and embark on a new life in God.
God, of course, calls us to repentance with his grace and knows when we are ready to repent. When that moment arrives and you embrace God's call to leave sin behind and accept Christ as Lord and Savior, you will experience a profound change in your life.
My Story
I did not grow up in a church of any kind; consequently, God was not a part of my life. In my late twenties I grew tired of the sinful, empty, lustful lifestyle of the world. So much so, I wanted no part of it anymore as I realized it had destroyed everything good in my life, but I did not know what to do to change it. It was a time of deep despair.
Jesus, having such an intimate knowledge of me reached out through a television ministry at precisely that moment. I accepted Christ as my savior, alone in my home that night and my life has never been the same since.
He gave me just what I wanted and needed so much: His new life; the most satisfying, fulfilling journey I have ever been on. This is what the Lord desires for you and me: "For I know the plans I have for you, says the Lord, plans for welfare and not for evil, to give you a future and a hope" (Jeremiah 29:11). The moment you are done with whatever causes you such misery he will come in like a flood and begin a new work in you (Is 59:19-20).
Advent: Reach out to the Lord
There is much hope, love, joy, and peace to be found during this Advent season; you need only to reach out to Christ Our Savior, the newborn king. Repent, for the glorious kingdom of God is at hand.
We heard about the kingdom that is our reward in heaven in the first reading (Is 11:1-10). One of peace where wickedness is absent. Interiorly, we long for this: "not only the creation, but we ourselves, who have the first fruits of the Spirit, groan inwardly as we wait for adoption as sons, the redemption of our bodies" (Rom. 8:23).
Are you ready to let Jesus come into your life in this wonderful new way?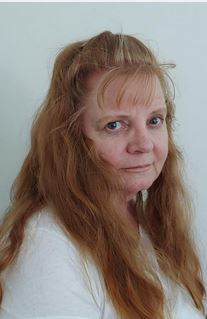 Diana Nussberger is a retired Early Childhood and Special Education professional. She resides with her husband and daughter in Arizona. Redeemed by the Lord over 35 years ago, she converted to Catholicism at Our Lady of Fatima parish in Tucson. Serving God is an honor and pleasure that she hopes to have for many years to come.