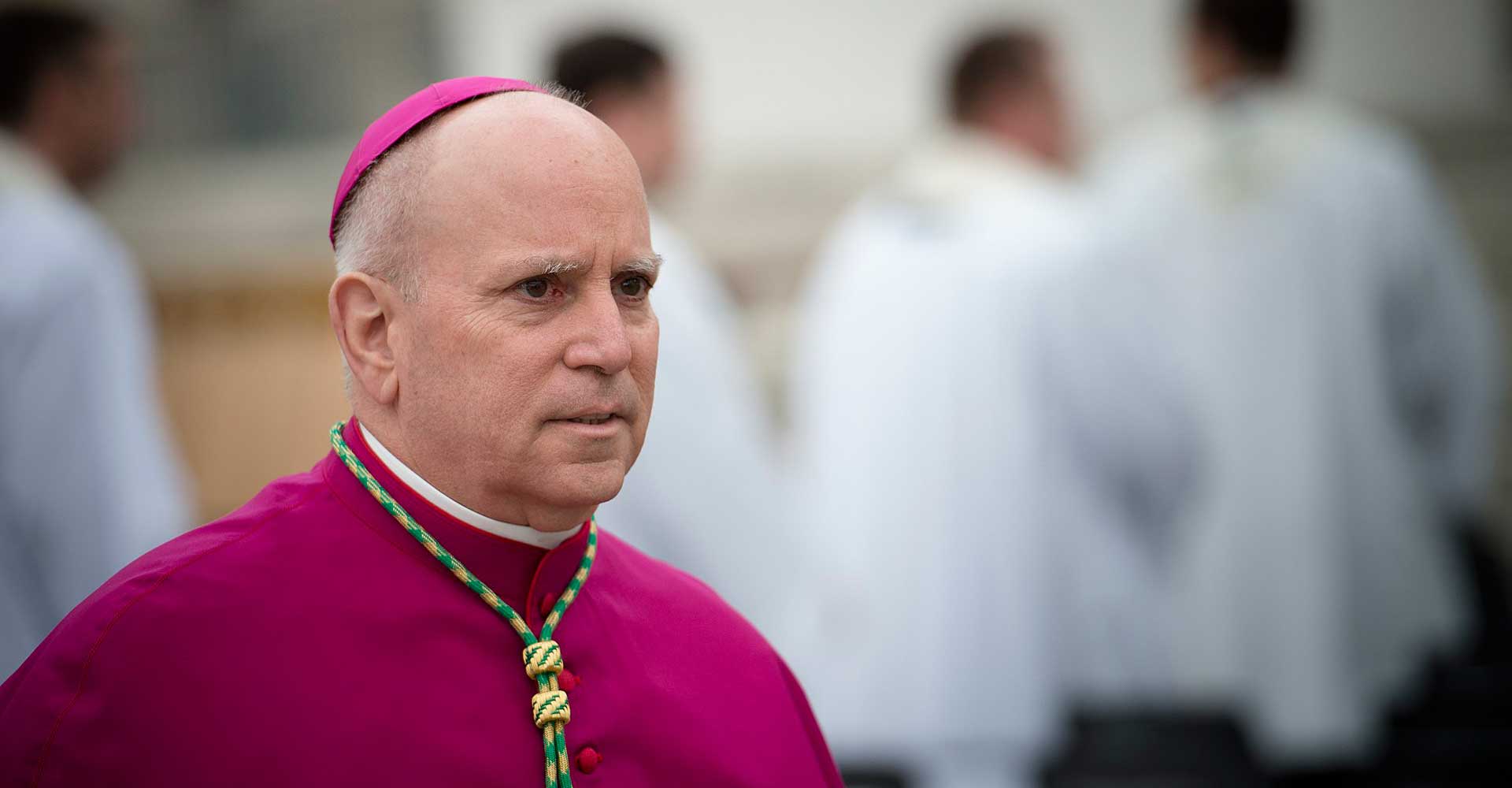 Humanae Vitae "was a gift for the Church and for the world, a courageous prophecy about the beauty of human life and married love."
By Deacon Frederick Bartels
10 February 2018
Archbishop Aquila of Denver has released a pastoral letter titled, "The Splendor of Love," in support of Blessed Paul VI's teaching in Humanae Vitae upholding an authentic married love which must always remain open to the transmission of new human life. The Archbishop characterized Humanae Vitae as a gift not only to the Church but to the entire world. Its principles uphold and support authentic human sexuality, the dignity of marriage, and lend to the building up of a truly human society.
Archbishop Aquila writes:
July 25, 2018 will mark the fiftieth anniversary of the publication of Blessed Pope Paul VI's encyclical, Humanae Vitae, in 1968. He prophetically defended the integrity of married love and warned us against the danger of reducing sexuality to a source of pleasure alone. Married love reflects the love of Christ, the love which caused him to become human to save us and to give his life for his Church. Married love, "from the beginning" is also by nature fruitful, bringing new life into the world so that we can participate in the gift of God's own creation. (2)
Against reducing human sexuality to an act of pleasure-gratification alone, Paul VI upheld the Church's constant teaching prohibiting the use of contraceptives in order to isolate the unitive aspect of sexual union from its procreative aspect. When couples use contraception in order to seek only the unitive aspect of sex, they desire to experience its pleasurable component only, in rejection of the life-generating potential integral to sexual union as it is authored by God and recognized by the natural law. Although contraceptive use is often deemed necessary to limit the number of children, it cannot be condoned as a morally permitted means of avoiding or regulating pregnancy.
Excluded as a lawful means of regulating children is "any action which either before, at the moment of, or after sexual intercourse, is specifically intended to prevent procreation—whether as an end or as a means" (HV 14). These exclusions include also as unlawful direct abortion and sterilization.
Paul VI taught that in order to regulate pregnancy for just reasons, spouses may have recourse to sexual union during infertile periods (see HV 17). That is, they may voluntarily choose to forgo sexual union during those times when a woman is fertile which would likely result in pregnancy. This method, which harmonizes with the created order of human nature and the reality established by God, is today known as natural family planning or NFP.
In opposition to this teaching, a firestorm of criticism ensued with the release of Humanae Vitae. Some accused the Church of unduly restricting human freedom. Others said the Church was inserting herself into the private lives of spouses and invading their bedrooms. Still others insisted that the use of contraceptives is itself integral to maintaining an intimate and healthy bond between husband and wife, something essential to families and children already born. However, all these are false claims that cannot be justified. The fact is, the Church, as a mother, is interested in protecting and promoting the dignity of the human person, married spouses and the sacred bond of marriage which is itself ordered toward the generation of new human life. The Church's mission is to lend support to the building up of a truly human society:
In preserving intact the whole moral law of marriage, the Church is convinced that she is contributing to the creation of a truly human civilization. She urges man not to betray his personal responsibilities by putting all his faith in technical expedients. In this way she defends the dignity of husband and wife. This course of action shows that the Church, loyal to the example and teaching of the divine Savior, is sincere and unselfish in her regard for men whom she strives to help even now during this earthly pilgrimage "to share God's life as sons of the living God, the Father of all men." (HV 18)
Paul VI prophetically predicted the dangers and outcomes of promoting the use of contraceptives to artificially control the birth of children:
Responsible men can become more deeply convinced of the truth of the doctrine laid down by the Church on this issue if they reflect on the consequences of methods and plans for artificial birth control. Let them first consider how easily this course of action could open wide the way for marital infidelity and a general lowering of moral standards. Not much experience is needed to be fully aware of human weakness and to understand that human beings—and especially the young, who are so exposed to temptation—need incentives to keep the moral law, and it is an evil thing to make it easy for them to break that law. Another effect that gives cause for alarm is that a man who grows accustomed to the use of contraceptive methods may forget the reverence due to a woman, and, disregarding her physical and emotional equilibrium, reduce her to being a mere instrument for the satisfaction of his own desires, no longer considering her as his partner whom he should surround with care and affection. (HV 17)
Read more about Paul VI and Humanae Vitae.
Today, half a century after the release of Humanae Vitae, we are immersed in the severe consequences of a contraceptive mentality that has led to a divorce culture, the objectification of women, a hyper-sexualized and pornographically oriented society, and about 1.5 million direct abortions in the U.S. each year.
Archbishop Aquila notes that Paul VI's "prophecies have all come true":
While advocates of contraception predicted that divorce rates and abortions would decrease with its use, they skyrocketed. Woman have also greatly suffered from objectification, which is found in advertising and movies, but also takes on more extreme forms like pornography and sex trafficking. The Holy Father's expectation that governments would impose contraception on people most recently came to fruition in the Obama administration's Health and Human Services contraception mandate, but has also appeared in American and European government programs that provide contraception in developing countries. (The Splendor of Love, 12)
Additionally, there have been many negative consequences of which Paul VI could not have foreseen:
We have also seen new and unique challenges arise, of which Blessed Paul VI could not have even dreamed. Rejection of the true nature of the sexual act has not led to increased happiness and fulfillment but to a distortion of the relationship between men and women. The effects of the sexual revolution have devastated our culture: large numbers of abortions, a sharp rise in STDs, divorce rates hovering near 50 percent, birth rates falling below replacement level, and a decline in people getting married. (Ibid., 13)
Citing a 2006 study by Dr. David Norris, the Archbishop notes that "technology now dominates sexuality and has also damaged the planet." An example is the prolific use of hormonal contraceptives resulting in "endocrine-disrupting chemicals" and "synthetic estrogens" in water supplies, "causing a rise in infertility, [and] increased risk of cancer and hormonal changes" in children (Ibid., 14).
Although there are numerous chemicals entering the water supply through urine excretion from men and women and other sources, studies have shown that endocrine-disruptors found in artificial birth control pills are a contributing factor in the feminization of fish and a reduced ability for male fish to fertilize eggs. It is thought that these same chemicals are producing negative effects on humans as well. The National Catholic Register reported:
With unexplained soaring incidences of testicular cancer, infertility, childhood "gender dysphoria" in increasingly young children, who are confused about their sexual identity, and plummeting sperm counts, some scientists are asking if the fish in the study are like miners' canaries: They are warning of a problem that has not yet been fully realized.
In response to a contraceptive mentality, the devaluation of human sexuality, marriage and family that undermine human dignity and threaten human society, a strong defense of authentic married love is in order, along with encouragement in upholding the life-saving and life-affirming principles of the teaching of Christ transmitted by the Church:
Defending [married love] in our culture requires a strong commitment. Indeed, Sr. Lucia, one of the visionaries from Our Lady's apparition at Fatima, related that a "decisive battle between the kingdom of Christ and Satan will be over marriage and the family." The family is the foundation of society, and when it is undermined, society itself is threatened with collapse. Therefore, it is crucial to reaffirm our commitment to the truth, goodness, and beauty of Christ's teaching on marriage and sexuality. (The Splendor of Love, 6)
The Archbishop also points to the many positive developments that have taken place recently: "Pope Saint John Paul II has deepened our understanding of the great gift of human sexuality, which requires nothing less from us than a complete gift of self" (8). Pope Benedict XVI observed, "[T]he astonishing truth is that human love and sexuality teach us about God's own love" (9). In other words, the self-giving aspect of human sexuality and marriage image the self-giving and unitive aspect of the Holy Trinity itself. Finally, "Pope Francis has emphasized the importance of fostering a culture of encounter within the family, so that the deeply social character of marriage is supported and spreads to society at large" (10). Marriage is the foundation of family, and family is the original cell of society.
There is a great deal of beautiful teaching and theology to be found in Archbishop Aquila's pastoral letter. I encourage everyone to read it. In closing, the Archbishop notes that Humanae Vitae "was a gift for the Church and for the world, a courageous prophecy about the beauty of human life and married love" (50).
Read "The Splendor of Love" here.
*****
Dear Friends: one way you can help support Joy In Truth is by sharing posts and articles on your social media accounts. The share buttons make doing so fast and easy. Thank's for your support!
Photo Credit: By Aleteia Image Department [CC BY-SA 2.0 (https://creativecommons.org/licenses/by-sa/2.0)], via Wikimedia Commons.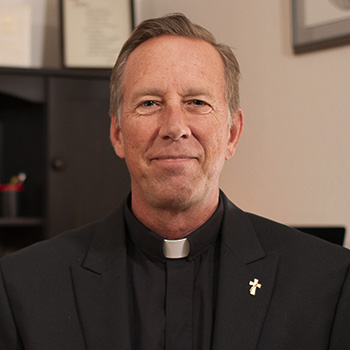 Deacon Frederick Bartels is a member of the Catholic clergy who serves the Church in the diocese of Pueblo. He holds an MA in Theology and Educational Ministry and is a Catholic educator, public speaker, and evangelist who strives to infuse culture with the saving principles of the gospel. For more, visit YouTube, iTunes and Google Play.