Are Catholics required to give obedience to the belief of the Church? That depends on whether one desires God in his heart.
by F. K. Bartels
18 August 2009
Those who thirst for God do not see "requirements" or "demands"; rather, they thirst for God's precepts as a dry, parched land thirsts for rain. Suffering becomes love; worldly desires are tossed on the ground among the dust, to be borne off in the wind. What remains? A pure crystal brighter than the sun which resides in the heart, warming it, breathing into it true life.
The precepts of the Lord are most clearly transmitted in the Church he himself founded upon the world and guides by the Holy Spirit. We do not learn more, ascend to holiness, or climb the heights of perfection through disobedience to the Church. As God's children, Catholics have responsibilities. Catholics will do well to remember that they have been given a treasure as members of the Catholic Church, whose access to the fullness of truth and the beauty of the true Christian religion is made present in Christ's Bride.
God's truth is beautiful, a diamond-hard reality which transcends time and space. The more we embrace God's reality, which is truth, the more joyful and secure we become. To walk with God is to live by the laws of love and obedience, which brings unheard-of peace. Gifts such as these must not be shunned or rejected.
Vatican II explains: "All the Church's children should remember that their exalted status is to be attributed not to their own merits but to the special grace of Christ. If they fail moreover to respond to that grace in thought, word and deed, not only shall they not be saved but they will be the more severely judged." (LG 14).
"For bishops are preachers of the faith, who lead new disciples to Christ, and they are authentic teachers, that is, teachers endowed with the authority of Christ, who preach to the people committed to them the faith they must believe and put into practice, and by the light of the Holy Spirit illustrate that faith. They bring forth from the treasury of Revelation new things and old, making it bear fruit and vigilantly warding off any errors that threaten their flock. Bishops, teaching in communion with the Roman Pontiff, are to be respected by all as witnesses to divine and Catholic truth. In matters of faith and morals, the bishops speak in the name of Christ and the faithful are to accept their teaching and adhere to it with a religious assent. This religious submission of mind and will must be shown in a special way to the authentic magisterium of the Roman Pontiff, even when he is not speaking ex cathedra; that is, it must be shown in such a way that his supreme magisterium is acknowledged with reverence, the judgments made by him are sincerely adhered to, according to his manifest mind and will. His mind and will in the matter may be known either from the character of the documents, from his frequent repetition of the same doctrine, or from his manner of speaking. . . . This is even more clearly verified when, gathered together in an ecumenical council, they [the bishops] are teachers and judges of faith and morals for the universal Church, whose definitions must be adhered to with the submission of faith." (LG 25; emphasis added).
Let us turn to God, making obedience to Christ's Catholic Church our offering of sacrifice; for in sacrifice there is love, in love there is God.
*****
Please support Joy In Truth by sharing on social media and by tipping.
Photo Credit: Lauren Heaton. All rights reserved. Used with permission.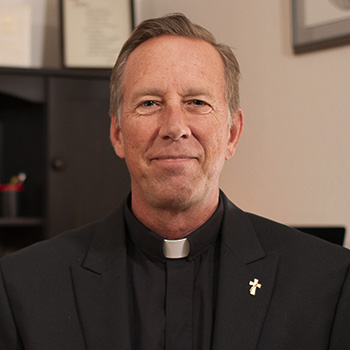 Deacon Frederick Bartels is a member of the Catholic clergy who serves the Church in the diocese of Pueblo. He holds an MA in Theology and Educational Ministry and is a Catholic educator, public speaker, and evangelist who strives to infuse culture with the saving principles of the gospel. For more, visit YouTube, iTunes and Google Play.