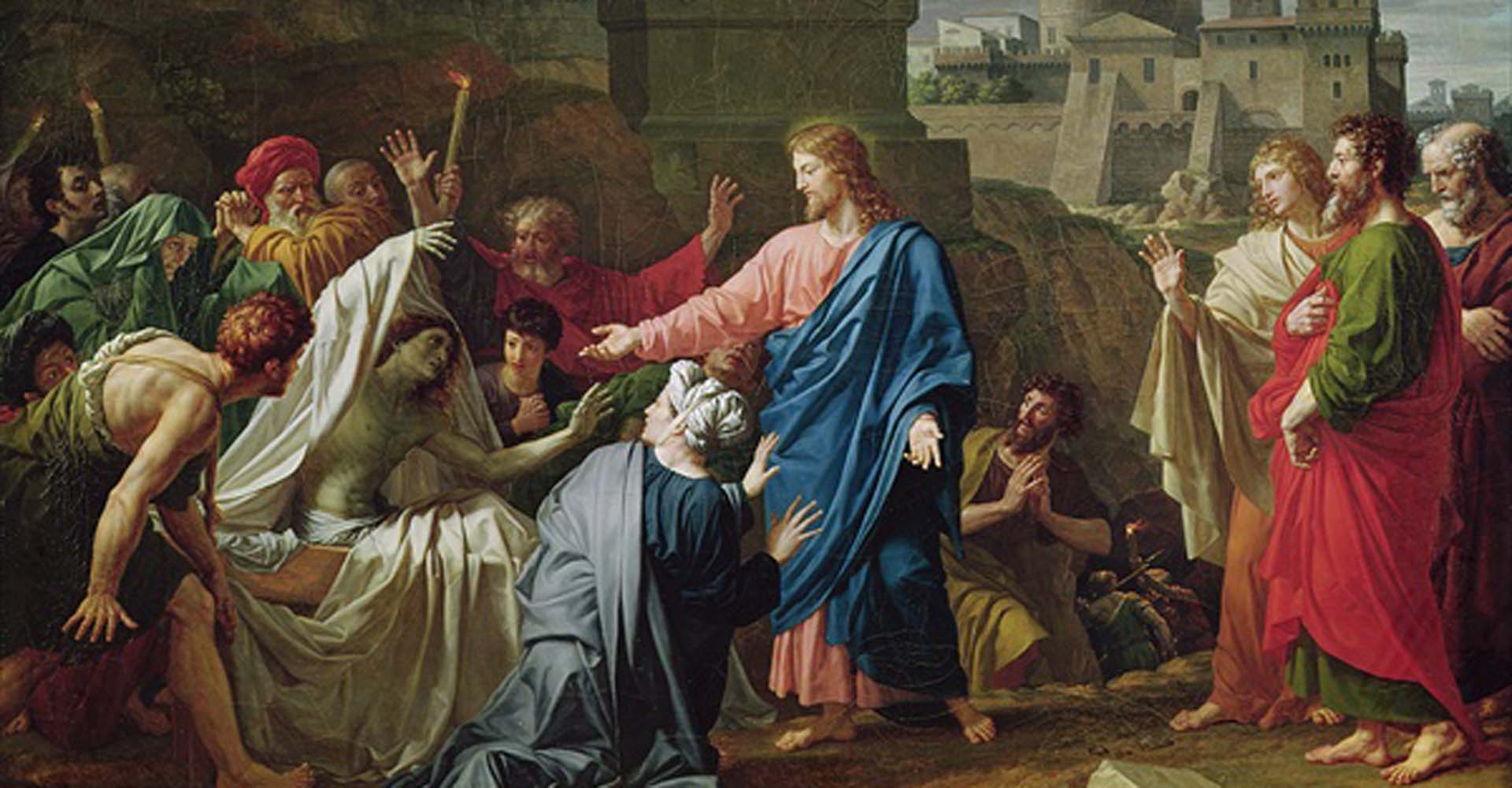 Are miracles real? What is a miracle, exactly? A miracle is a singular, unique event in which God acts in a way that suspends the powers of nature or goes beyond what can possibly occur naturally to bring about some good effect.
By Deacon Frederick Bartels
19 September 2017
In today's gospel at Mass (Lk 7:11-17), we hear about how Jesus performed the miracle of raising the widow of Nain's son to life.
Atheists, of course, deny that miracles happen or are possible at all. This denial is based on the conclusion that God does not exist. We can agree that if God—or some other supernatural agent capable of performing them—is nonexistent, then miracles are beyond the realm of what is really possible. In other words, in God's absence, there would have to always be a scientific or natural explanation for what appeared to be miraculous, even if that explanation baffled scientists for the moment. On the other hand, if an omnipotent God of unrestricted power does exist, then miracles are possible.
What is a miracle, exactly? A miracle is a singular, unique event in which God acts in a way that suspends the powers of nature or goes beyond what can possibly occur naturally to bring about some good effect. A miracle is inexplicable by science or the laws of nature; its cause is, therefore, attributed by logical deduction to a divine and supernatural agency. Sometimes God intervenes in our lives in a way that appears miraculous, such as when someone survives a severe accident that should have, it is thought, resulted in death. But these kinds of apparently miraculous events are often difficult to prove as authentic miracles. Another example might be someone who survives a lightning strike: it may well be a miracle or it may be that, for whatever reason, the strike didn't make the level of direct contact necessary to kill.
An atheist may here object, and say that miracles are simply mysterious events waiting to be explained by science. It's just that we haven't advanced far enough scientifically to explain them presently. But this conclusion is based on the false assumption that natural causes cannot be fully understood and are, ultimately, in some sense unintelligible and unpredictable. However, that is not the case. If it were, there would be no point in studying physical reality at all. The fact is, the physical universe is governed by intelligible laws, and it behaves in a predictable and repeatable manner. Also, we know a great deal scientifically; certainly enough to accurately deduce whether a miracle has occurred. For instance, we know enough about life and death to say with an exceedingly high degree of certainty that if someone has been dead for an extended period of time, and then immediately raised to life at the command of another, such as the case of Jesus raising Lazarus from the dead (see Jn ch. 11), it would be reasonable to classify the event as a miracle and attribute its cause to a divine agent: God. It would be highly unreasonable to simply dismiss it as some kind of fluke of nature as if we might expect other dead people to suddenly and inexplicably pop alive again. The scientific fact is, when people die, their bodies remain dead.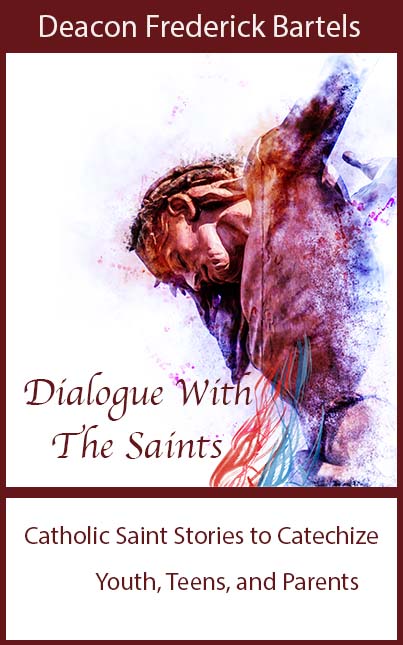 Another example is a terminally ill cancer patient, who, after praying to a particular saint for his or her intercession before God, is suddenly found to be cancer free and otherwise healthy. If there was no medical intervention that can be attributed to a cure, and if the disease was progressing in such a way that led doctors to believe with a high degree of certainty that the patient would continue to decline, it would be unreasonable to think the patient's recovery was due to natural or scientific causes. That's just not the way things work.
But what about the story of Jesus raising Lazarus from the dead? It's a compelling, amazing miracle since Lazarus had been dead for four days. Is it reliable? Is it really history? Atheists often deny that the gospels are reliable historical records, and thus often dismiss this gospel account as a fantasy manufactured by Jesus' followers in order to try to convince people of his divinity. However, even non-Christian scholars agree that the gospels are authentic, trustworthy and reliable historical records. Granted, they don't read like a modern history book; nevertheless, they did record events that really happened in history. And then there's this problem with the atheistic theory of zealous fantasy: a large number of people witnessed the raising of Lazarus, and even spent time with him later. That means his resurrection is publicly verifiable.
Many of the miracles Jesus performed were witnessed by dozens, even hundreds of people (such as the resurrected Christ). He healed the sick, calmed the sea, restored sight to the blind, raised people from the dead, exorcised demons, multiplied five loaves and two fishes, cured lepers, healed a man with a withered hand, etc.—all in front of many credible yet astonished witnesses. The apostles (save St. John) were executed for their confession of Christ and his miracles, such as their preaching of his resurrection from the dead. Although it is possible that all these men were so convinced of what they saw that, even though they believed falsely, they confessed their faith in Christ even to the point of martyrdom, it is much more plausible that their witness testimony is both true and real. There's no reason at all to think they were delusional lunatics. Further, there are many other people who witnessed the same events, and many thousands of martyrs who later gave up their lives for the divine faith of the Church of Jesus Christ. The fact is, these miracles—especially the resurrection of Christ upon which the Christian faith depends—are a part of the family history of the People of God. They're integral to the life-consciousness of the Church.
Most atheists would agree that if God does exist, then miracles are certainly within the realm of possibility for his divine and unrestricted power, which brings us to this question: Can we prove today that miracles happen? Yes, but not in the exact way that the natural sciences gather evidence in support of a hypothesis or theory and then assert a particular scientific truth. Proof of a miracle is based on a mixture of faith, reason, logic and an absence of any possible scientific or natural explanation for its cause, rather than on a preponderance of physical data gathered in its support. For example, if we know someone has been dead for an extended period of time, and then they suddenly rise to consciousness, we can conclude with a very high degree of certainty that a divine intervention took place. Why? Because such an event is beyond nature and its laws. However, when we examine the person scientifically, we will find a living human being—nothing unusual there as far as science is concerned.
Are there miracles that happen in the present? Yes, of course. Faithful Christian or not, people do experience miracles. God does intervene personally in our history. It's there for anyone with the eyes of faith to see. While this intervention does not always fall into the category of a miracle, it's always miraculous.
Christ's peace.
Photo: By Pierre Bouillon (1776-1831) [Public domain], via Wikimedia Commons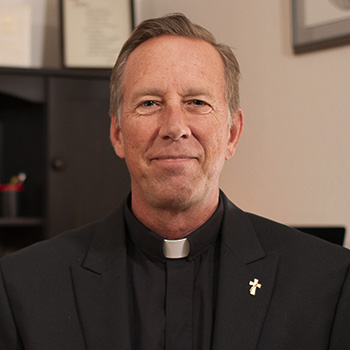 Deacon Frederick Bartels is a member of the Catholic clergy who serves the Church in the diocese of Pueblo. He holds an MA in Theology and Educational Ministry and is a Catholic educator, public speaker, and evangelist who strives to infuse culture with the saving principles of the gospel. For more, visit YouTube, iTunes and Google Play.