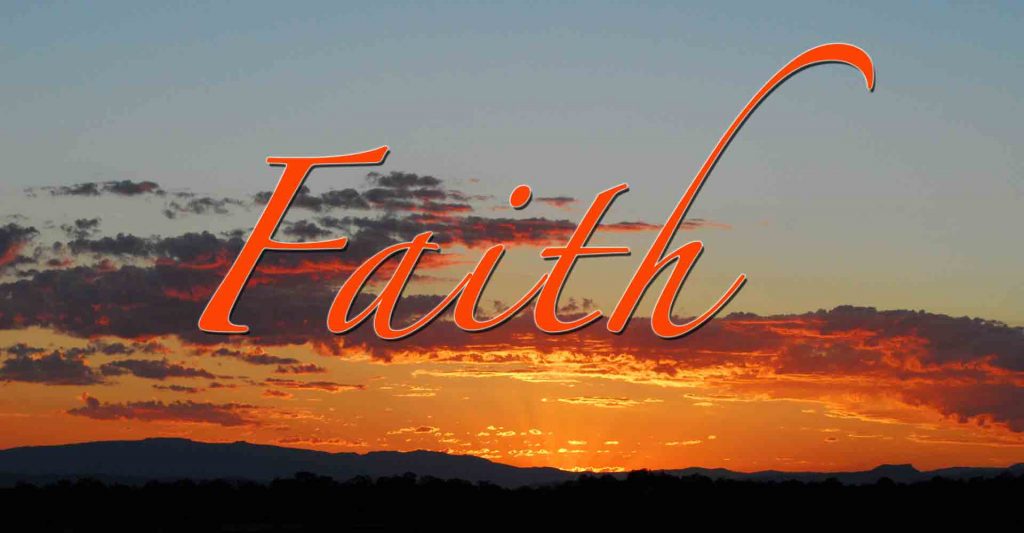 Are Catholics "good managers" of the faith? The number of Catholics leaving the Church is staggering. Less than 40% of Catholics say they attended weekly Mass and we're not alone. Religious organizations in general are experiencing a decline in numbers. In 2018, only 42% of Millennials were a part of a religious organization as compared to 54% of Gen Xers, 57% of Baby Boomers, and almost 70% of Traditionalists. What's more, the number of people who identify as "nonreligious" is growing about 30% per year.
By Donna Caito
6 January 2020
I have a degree in management with major study in organizational leadership. When I think of the Catholic Church as an organization, I think of a business with only 40% of the workforce showing up every week. We see this in the declining numbers in new parishioners as well as dwindling attendance at Mass. I could write about new and interesting programs we could try; Alpha, Formed, Bible Studies, new and shiny books we can pass out, Catholic evangelist CDs, and so on. Instead, I want to write about this from a management point of view.
As a manager I conducted exit interviews for most of my employees. My main goals were to learn why they quit, what we could have done better as a company, and what I personally could have done better as a manger. I never wanted employees feeling as though they couldn't tell me the "why's" behind their leaving. In fact, most employees were extremely honest about their decision. Generally, it was things outside my control like better pay, better benefits, or more vacation time. A few times, it was changing up a schedule. Sometimes it was learning about things I did as a manager and how I could improve.
For instance, I recently quit a part-time job I had to earn extra money. I opened my computer one afternoon and realized I had not written one word outside work emails in almost the same time I worked that job. Writing is my passion and it broke my heart to know I hadn't written for fun in almost a year. Another reason I quit was worry about the wear and tear on my car. The job, on a good day, is forty minutes from my house and often a two-hour round trip with traffic. The final and most important reason was I work a full-time job and this job was an extra fifteen hours a week including Saturdays. One day I counted the weeks on the calendar and realized I had worked six days a week for forty weeks in a row. I hadn't had one vacation day in almost ten months. I was exhausted!
Reluctantly after some prayer and a lot of thought I wrote my resignation. Minutes later my boss called me. I expected this. What I didn't expect was the brush-off. She only distractedly hummed "um-hmm" and "huh" when I explained briefly why I was leaving. She barely listened to a word I said. Instead she asked me to continue to work for the rest of the month as they tried to find someone to replace me. I didn't hear anything about my job performance, how I could've been a better employee, or a single question of why I was leaving, and how they could've improved as a company.
Read more about the mass exodus from the Church.
What's more, on my last day, I was made to feel like I'd let everyone down by pursuing my dreams of becoming a writer. Only two people said, "hello" and no one said more. At one point, I walked into a room to say goodbye and everyone turned away. So, I turned right around and left without a word to anyone. I was hurt by that. The people I considered my friends literally turned their backs on me.
When I learned a few weeks later they were struggling to find someone to work my old shifts, I wanted to help but kept thinking of the way I was treated my last day. In the time I'd worked at that company, four different people had quit without a notice. I'd at least given a two week notice with a game plan of what to do next. With my two-week notice, I'd given a list of people I thought would be good fits for my position. No one said they were called.
I think on these things and wonder if we're not doing the same things at church.
I was at my day job one afternoon speaking to a person who used to be Catholic. She said she still considered herself Catholic yet hadn't been to Mass in a long time. I asked her why and she said something that broke my heart. She said, "I went to a church one time and left my information. The next week, I got a bunch of tithing envelopes in the mail. That was it. Just a bunch of tithing envelopes." My heart broke. Imagine the hurt she must've felt to be thought of as just another source of income for the parish. I apologized on behalf of my brothers and sisters and offered to take her to Mass with me the following week. She refused but did agree to try another denomination for Christmas. At least that was a start.
I wonder what it would be like if everyone who stopped going to Mass were asked the same questions I asked when giving an exit interview.
• "Why are you leaving?" or (better) "Why haven't you been coming to Mass?" or (even better) "We miss you!"
I was going through a rough patch. One of my friends noticed I'd been radio silent for a couple of months. Out of the blue, she messaged me and simply said, "Where are you? I miss you!" I felt so much better! Someone truly cared about me and noticed when I wasn't around.
I remember in my time in school we were talking about the declining number of practicing Catholics in our communities. Someone made a comment about how many things we could do to make people stay. I asked, "Have we ever asked anyone why they left?"
I think sometimes the best answer is the easiest one. If you have a question, simply ask it. Maybe it's the Mass times didn't match up to what they needed so they found another parish. It could be they didn't like (insert program at the parish) and found something somewhere else. They might've disagreed with a position the Church holds and didn't have the information behind the Church's teachings. Another reason could be a clash with church leaders. Or, they could be having a crisis of faith and needed someone to talk to. Bottom line: we don't know what's going on until we ask.
Thinking back to my latest job, I wonder what would've happened if my manager had said, "It sounds like you don't have a lot of free time and are getting burned out. What if we find someone to take a couple Saturdays for you so you can get some rest? In a month, we can go back and revisit your notice." I would've been more receptive to someone taking the time to listen to my concerns rather than asking me to go through another month of being burnt out and exhausted. My wants and needs simply weren't being met and no one took the time to ask how they could make it better.
• "What could we have done better as a parish?"
The problem I see in many parishes is the same people are the ones over and again at every meeting. When something new like a new program or new resources are asked about, the statement I heard a lot is, "We tried that already and it didn't work."
My questions are always how many times did you try that particular thing? Did you decipher what worked and what didn't? As a group, did you go through a review process and figure out all the variables which lead to that thing not working? Managers, when implementing a failing policy or program, always look at the factors. We talk about the variables. After a long discussion, we tweak the program until it finally works, or we scrap the idea with some good thoughts on how to make the next one work.
Also, we need to look at the various managers of programs. Is there one who isn't working well with the rest of the group? Are new people made to feel welcome and their ideas are just as valuable as everyone else's? When starting a group for leadership, managers like to get as many different employees from different backgrounds as they can manage. Does your group include different races, sexes, marital statuses, ages, and backgrounds? Are the meetings convenient for everyone to attend? Do you have a welcoming environment where people are free to express their discontent?
You should ask difficult questions. Did you feel welcome? Did you feel represented in the parish? Did you feel empowered to speak up when you had a concern? Did you feel as though we were meeting your needs as a member?
• What could I have done better as a (priest, deacon, or leader)?
At first, this question was hard for me to ask. I was always sensitive about learning where I could be a better manager. But humility is a good thing and I am all for good things. When I asked this question, I always reiterated I simply wanted to learn where I could improve.
Most people had great insights into what I could do better. Someone told me I was way too lax in the office and should be more professional. I thought about this and realized she was right. Another person said I was black and white in my thinking and sometimes there are shades of gray. Again, I thought about this and realized it was true. So, I adjusted and tried to manage in better ways according to what I heard.
When asking what you personally can do better, take a moment and review if what they're saying is true. Sometimes people are spiteful and want to hurt you. People like that are easily recognized. A few times things that bothered people seemed to come out of the blue. Those were the moments I really perked up my ears and listened to the person.
I wonder what would've happened had my old manager asked what she could've done better. She is a great person and was a good friend. However, if after my last day she wrote a quick email and asked me how she could improve, I could've said one thing: do not to take my notice personally. I was quitting for me and not the job. That seemed to be a huge factor in the way I was treated on my last day.
Management is a hard job. It's even harder when you are leading the way to holiness and not a job promotion. Therefore, it's even more important to study good leadership qualities and learn how to best guide an organization.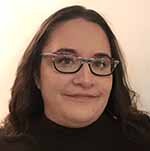 Donna Caito has a B.S. in Management and a M.A. in Theology. She's a Catholic revert who didn't want to be a Catholic but couldn't come up with a good argument otherwise. She lives in the middle of nowhere with her children, her black cat named Midnight, and her white dog named Jack Frost. In her spare time, she enjoys writing about her unique place in the Catholic Church as a single mother and giving good reviews on Google.