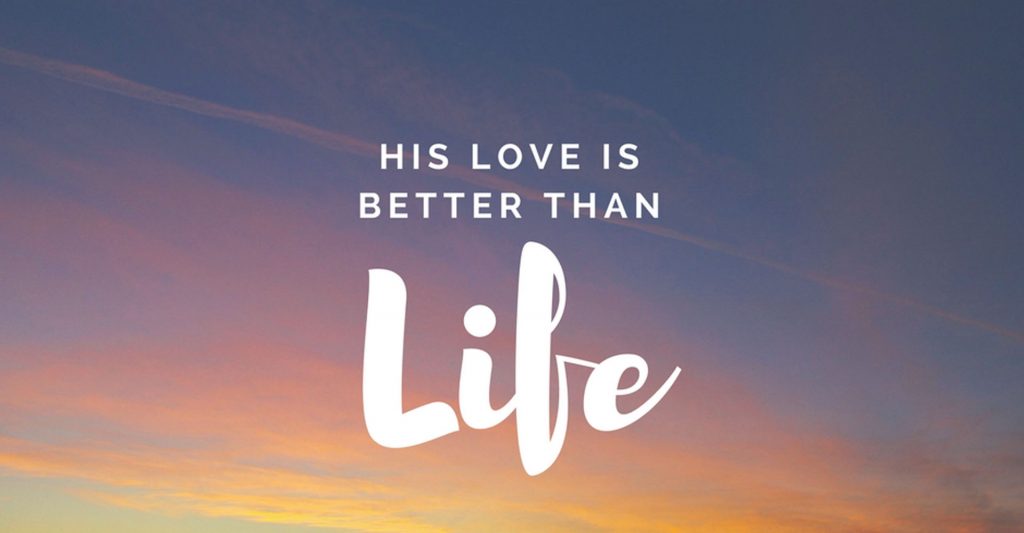 If we truly believe in God, loving God would certainly be the most important thing we should do. Oftentimes, however, I wonder what that really means. What is love? And how do I know if I'm loving God?
By Jocelyn Soriano
30 September 2019
Why Do We Love?
I think we love because we find something that makes us happy. All our lives, we are on a quest to fill an empty space in our hearts. To love is to be able to quench that thirst. When we love, we find something good, something beautiful that gives us happiness.
Though we often find some pleasure in created things, our hearts could never rest until it finds God Himself. God is the ultimate good whose beauty and light is above all else.
The desire for God is written in the human heart, because man is created by God and for God; and God never ceases to draw man to himself. Only in God will he find the truth and happiness he never stops searching for… (CCC 27)
Clues to His Presence
We often find clues to God's goodness and beauty in His creation. A sunset almost always amazes us with its beauty. Stars at night make us wonder about the mysteries of the whole universe.
In a way, we start to love God when we love Him in anything that is good and beautiful. We love God whose imprint we can trace in everything He has made.
We also love God when we choose to love noble things like mercy, justice and truth. After all, isn't God Mercy Himself? Isn't He the Truth?
Read: I believe in the power of divine love.
On the other hand, the opposite happens whenever we choose to love evil. When we choose to be unmerciful or unjust, we choose darkness instead of light.
We also go wrong whenever we get attached to a lesser good (usually mixed with a corresponding evil) and prefer it over a greater good. Whenever we do so, we fail to choose and love God. We sin.
It is hence that we have an idea of what hell is. Hell is being stuck in a bad place because we have not chosen the far greater good. It is choosing the created over the Creator. It is refusing to love Him, who alone is our greatest happiness.
Loving God as a Person
There is another dimension to loving what is good. Though God is good, loving God should not be confined to loving good things. To love God is not to love an inanimate force or object. When we love God, we love the Person that He is!
I think this is one reason why God the Father needed to send Jesus Christ His Son to us – so we may know Him as He is. He wanted to let us know that He is a Person who loves us deeply, and it is only through Him that we can know that we are not alone.
Showing Our Love For Him
Whenever we love someone, we show our love for them through certain signs. It is the same when we love God.
Here are some of the things that can let you show that you love Him:
1. You consider Him as the most important One in your life
Nothing in your life is meaningful without God. You know that no one could ever make you happier. You can't live without His love.
"'You shall love the Lord your God with all your heart, with all your soul, and with all your mind.' This is the first and great commandment." (Matthew 22:37, WEB-BE)
2. You want to make Him happy
When you love someone, you are concerned with his happiness and welfare. It is the same in loving God. When you love Him, you don't want to offend Him. You want to do good things for Him. You make sacrifices out of your love for God. You obey what He tells you to do because you don't want to fail Him.
3. You want to stay in His presence
When we love someone, we crave for their presence. We want to spend as much time with them as possible. When we love God, we never want to be far away from Him. We spend time in prayer where we can talk to Him. We read the Bible because we want to hear His words. We seek Him in the sacraments because He is there.
4. You love what is good and you hate what is evil
To love God is to love everything in Him, and in Him is all goodness, purity and truth. Whenever we love opposite things, we fail to love Him as well.
5. You love your neighbor
When you love a person, you also love his family and friends. You learn to love the people he loves. When we love God, we must also love those whom He loves.
"You shall love your neighbour as yourself." (Matthew 22:39, WEB-BE)
Final thoughts
Love is our only happiness. There is nothing wrong in seeking it. We seek it like we seek the presence of people who matter most to us.
When we love God, we seek Him above all. We admit that we can never be happy without Him. In Him are all goodness, wisdom, purity and truth. In Him is the kind of beauty that can fill our hearts with lasting joy.
How do we know if we love God? It is when we seek the highest possible good and when we detest every darkness that can dare separate us from the Light!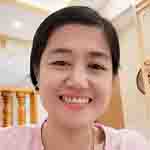 Jocelyn Soriano is a Catholic self-help author, poet, and blogger. You can find her books (To Love an Invisible God, Beloved, Mend My Broken Heart and In Your Hour of Grief) by visiting her Amazon Profile. You can also visit her blogs at itakeoffthemask.com and hiddensaints.com .