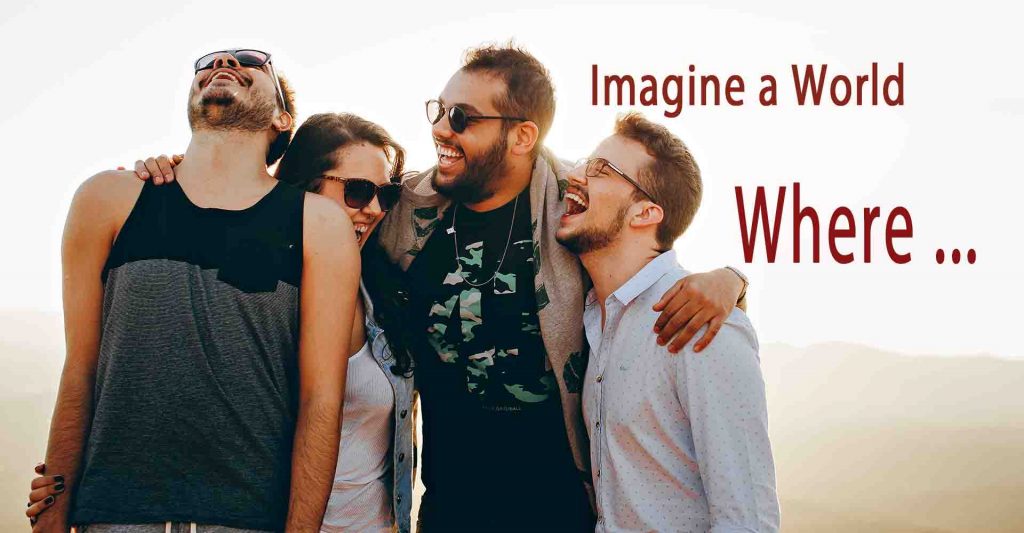 Why are you so? …. Because I'm Catholic. Imagine a world where Catholics are known as "those guys." Those folks who are giving, joyful, compassionate, and loving. Those who tip graciously, speak kindly, act honesty, and get to know the poor. Those who listen. Those whose faith penetrates their lives and the lives of others. Those who really care and love and cry and walk beside those who have no one else to walk with them. Wherever they are. Wherever they're at. Imagine that kind of world.
By Donna Caito
11 March 2020
"You're Catholic?"
My family and I hear it all the time. We always smile, or laugh, and make a comment in the affirmative we are, indeed, practicing Catholics. The look of confusion on their faces is priceless.
Maybe it's my favorite pair of ripped jeans and the AC/DC hoodie I practically live in shocks people. My half-sleeve of tattoos might be another reason. Or the fact I love 70's rock and sing along at the top of my lungs whenever possible.
It could be my eldest daughter's love of her drama club and her propensity of getting titled roles that are both quirky and funny. Her parts have included both a woman with multiple personalities on a speed date and Grandma Addams from the musical The Addams Family. She loves making people laugh.
It could be my youngest loves loud music, anything from rap to jazz, and is in all advanced classes in her first two years of high school. She was sweet for about the first six years in school with asking me for help. Now she knows to watch a YouTube video on how to do her math problems.
Read: living and dying Catholic.
Maybe it's because I taught them the words to Sweet Home Alabama and Walk This Way when they were young. We spend almost too much time every day sending each other funny memes and gifs. We also love scary movies, the show The Office, and eating banana splits for dinner (at least it includes a fruit).
To be fair, I don't think it's any of those things. I believe it's because of erroneous preconceived notions of Catholics. I think most people think we're miserly, judgmental, and, well, mean. And I think it's safe to say all Catholics know some or even many Catholics who are miserly, judgmental and mean. Then again, we all know non-Catholics who are the same.
My kids and I aren't, though. Or at least we try not to be. We belly laugh at inside jokes and then laugh even harder when we try and explain them to people. Our dinner conversation is about anything from the pro-life movement to which makeup pallet is being dropped next and what we think of the color story. Nothing is off the table. When a good song comes on the radio we break out in weird dances while sitting at red lights. We even try to make people join in with us.
We have close friends of all nationalities, colors, sexual orientations, religions, political views, and so forth. No one is exempt from our home or our table. Anyone and everyone is welcome at any time. All we ask is you (at the very least) tolerate our pets, even the cat who's kind of a jerk sometimes, respect the rules of the house, and ignore it when I inevitably burn dinner and end up ordering pizza.
As Catholics we should give freely and generously. It's not just about monetary donations or tangible items. Heaven knows with one income, two kids, two pets, and a job that will end in less than two months, I don't have much to offer the world as far as money is concerned.
But we do have ourselves.
More importantly, we have love.
Saint Paul writes to the Corinthians, "Consider this; whoever sows sparingly will reap sparingly, and whoever sows bountifully will reap bountifully," 2 Corinthians 9:6. Most people read this passage and think about money or jewels or land or buildings or something tangible they can give. And those things are good and wonderful to give. They should be given!
But what if we Catholics also read this passage and thought about the love we can offer the world?
I'm not talking about romantic or eros love. It's not familial love, either.
What I'm talking about is the love Jesus gave to us when he said, "I give you a new commandment: love one another. As I have loved you, so you should also love one another. This is how all will know that you are my disciples, if you have love for one another," John 13: 34-35.
I'm talking about agape love. The all-consuming, life-altering, whole-hearted, blazing fire type of love. It's the kind of thing that makes you want to do more, be more, and give more. It's the kind of thing that when you lose sight of it, you immediately want it back.
Because I'm Catholic, I went to Confession.
Usually, beforehand I have a list of things in my head to confess. While I kneel before the priest in persona Christi, I'll often tick them off as I speak. Most of the time the priest will stop me at some point and want to expand upon where I was sinning. I did this or I didn't do this or I thought about doing this or I should've done this. The familiar sights and sounds, the prayers, the words call to me like nothing else I've ever experienced in my life.
If you haven't been to Confession in a while I beg you to go.
Every time I've been to the Sacrament of Reconciliation has been special. But this time I didn't feel the stirring in my soul I usually do and quite honestly hadn't felt in some time. I had nothing prepared. When I went to kneel I quickly recited the things I could remember.
But then I blurted out, "Everything is pretty much 'meh' to me spiritually."
Yes, I said "meh" in Confession.
I went on to explain, "This isn't depression. This is religious. I was so passionate about Catholicism before. Now I'm not so sure. I just," I paused and searched for theological words. Instead, I settled on honesty; "I'm just not feeling it."
I was told about the gifts we were given and the eternal love God has for us. The priest reminded me Confession was a gift from God to me not a gift from me to God. My penance became reciting a decade of the Joyful Mysteries. Even after the heartfelt agape love given I was still unsure I'd ever feel it again.
I went home and sat in the backyard with my dog. Saturday was one of the first days this year we'd been able to go outside for any length of time. I got out my phone and looked up the Joyful Mysteries to make sure I had the right Scripture passages as I prayed. The birds chirped. Jack Frost sat in the sun chowing down on a bone. I enjoyed a rare Wisconsin day in early March of a balmy fifty degrees.
I got to the part of Mary saying, "Behold, I am the handmaid of the Lord. May it be done to me according to your word," Luke 1: 38. That passage struck me. Because before she had made her decision, in Luke 1: 29, Mary wonders about the statement of the angel. She's even a bit troubled. And while she was worried, she immediately did whatever God wanted from her. In fact, she was grateful to do it.
And suddenly it was clear to me; it wasn't about me and what I felt, which in all honesty was really selfish of me to begin with. It was about God's love and what He had given to me. Mary was all in, one hundred percent, no holding back, from the start. I needed to be, too.
If you type into Google "why are Catholics so" you get a list of the most common searched sayings. Mostly it's the difference between Protestantism and Catholicism. Sometimes it's about the decline in Catholic schools, churches, parishes, and members.
But what if we typed in "why are Catholics so" and got results like:
"Why are Catholics so giving?"
"Why are Catholics so joyful?"
"Why are Catholics so compassionate?"
"Why are Catholics so loving?"
Imagine a world where Catholics are known as "those guys."
Not the people who throw Bibles at people yet scoff and argue with people when they learn someone doesn't worship the way we do. Or becoming the people who randomly go up to complete strangers and hand our pamphlets preaching they're going straight to hell if they don't prescribe to our specific set of beliefs. Nor the people who will give our time, talents, and treasures with the caveat the person we're helping has to stay through an hour long presentation of why our religion is the best. Then we hurry up to lock the doors during said presentation to douse the unsuspecting victim in holy water for an undercover baptism.
What if we became "those" people where when a server saw us make the Sign of the Cross after prayer they got really excited because they knew we were going to be compassionate and caring customers who leave a nice tip along with a compliment to their manager and a glowing review on Google?
What if we became "those people" who wait patiently in line at the pharmacist as they scramble to fulfill prescriptions for a small child with a high fever without causing a scene or ruckus when our own order isn't filled in an hour? And as the technician thanks us profusely for being so understanding they see we're wearing a medal of a saint it doesn't surprise them at all.
What if we became "those people" who when someone from out of town asks us directions we actually have them follow us to the right road or address rather than give a long list of directions? And the out of towner is shocked we're going out of our way to help them, but when they see the bumper sticker on our car that reads, "Help America Pray the Rosary" it all makes sense to them.
What if we became those people who rather than throw money at homeless people, we stop to learn their names, listen to their stories, and express we're looking forward to seeing them again and really mean it. When we shake their hand after a good, long conversation we slip them a ten dollar bill. And it's unclear to them why we're so caring until they see us dip into a Catholic church for Eucharistic Adoration.
What if we actively looked for people who need our love, there are a lot of them, and did everything in our power to help them? What if we stopped saying "I'll pray for you" and started saying, "Let's pray together"? What if we started remembering names and little details about people and talked about it the next time we saw them?
What if someone needed help, a place to stay, some clothing, money, or a shoulder to cry on their first thought is to find their local Catholic Church? Not because we're going to automatically throw them into RCIA classes but because we genuinely love them and truly and compassionately want to help.
What if we made the people around us feel like the most important person in the world? Because when we look into their eyes we see Jesus. And we hope that when they look into our own eyes they see him gazing right back.
And what if being Catholic from an outsider's perspective is so awe-inspiring they can't help but want it for themselves?
A Catholic movement like that could change the world. Imagine millions of people walking around every day looking for big and small ways to help. We don't ask for anything. We don't preach or brag or post anything on social media about how great we are. We simply go about our days working as hard as we can in leading others to God.
And if someone asks why we're always offering to help them we say, "Because I love you."
If they ask why we love them we say, "Because I'm Catholic."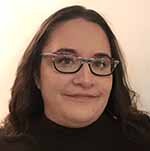 Donna Caito has a B.S. in Management and a M.A. in Theology. She's a Catholic revert who didn't want to be a Catholic but couldn't come up with a good argument otherwise. She lives in the middle of nowhere with her children, her black cat named Midnight, and her white dog named Jack Frost. In her spare time, she enjoys writing about her unique place in the Catholic Church as a single mother and giving good reviews on Google.