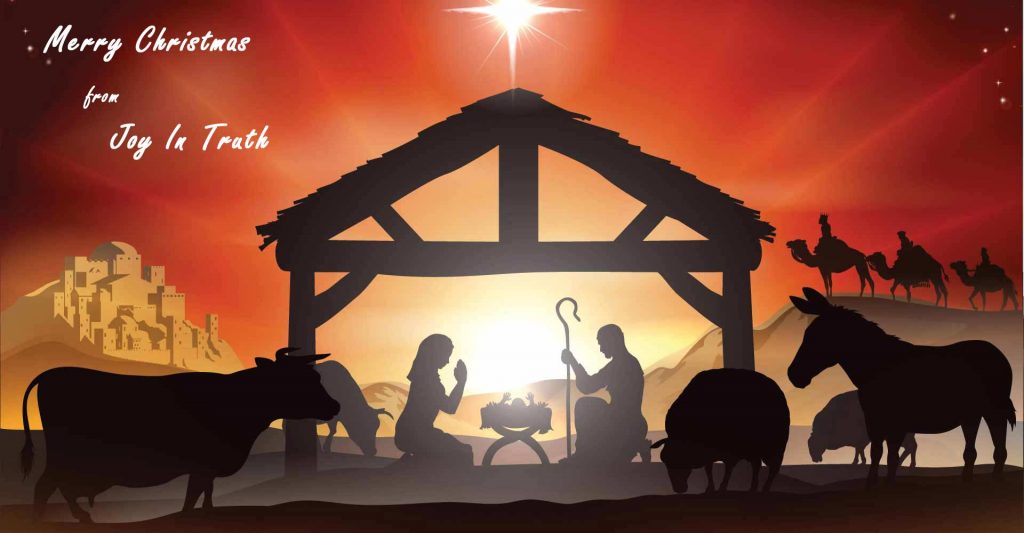 As I grew up in the Church, my family celebrated Advent in the weeks leading up to Christmas day. We didn't catapult from Thanksgiving right into Christmas, but anticipated Christmas, which deepened our understanding of its true meaning by nourishing our lives by faith in Christ—and that made all the difference.
By Kaitlyn Boyd
20 December 2018
Most Christmas movies nowadays involve influences from society: a Christmas tree, presents, caroling, cookies, Santa Claus. There are so many ideas in the world about what Christmas should be for us, that we lose sight of what it really means. Surprisingly, many of these movies such as Rudolph, Miracle on 34th Street, the Grinch, all touch on the true joy of Christmas being found in spending time with family, sharing the love. It's especially strange how news broadcasters can get caught up in trying to develop the best argument for the gender and race of Santa Claus when we know for a fact the very idea of Santa originated from Turkey as St. Nicholas. With all of these influences from our world and the peer pressure to get caught up in it all, it's important to remember the true meaning, going back to the Truth and not forgetting faith as our foundation for all belief, especially when it comes to Christmas.
For my family, growing up in the Catholic Church, we celebrate Advent in the weeks leading up to Christmas day. This meant having a green wreath with four coloured candles (three purple and one pink) and one white candle in the centre. We would go to Mass and light one candle each week leading up to Christmas day, and then light the final white candle on Christmas day itself. Until I started trying to understand more about my faith, looking into the meaning for why we do certain things, such as Advent wreaths, they were merely practiced traditions that came at certain times. Did you know that the word Christmas comes from "Cristes Maesse" an early English phrase that means "Mass of Christ"? Christmas itself brings us back to the cross, to Christ, and the Eucharist, the centre of importance in our faith. The Eucharist is our foundation, even within the word Christmas.
Studying Catholicism in school and working within the Church, I began to learn more about the meaning of Christmas and the purpose behind certain practices we have. Looking at the Advent wreath, it is to symbolize the light (Jesus) coming into the world, and the weeks of preparation leading up to this time through the use of candles. The first candle is one symbolizing hope, the Prophet's candle. The second is for faith, Bethlehem's candle. The third is for joy, the Shepherd's Candle. The fourth is for peace, the Angel's candle. The last candle is lit on Christmas day, representing light and purity, Christ's candle. Each of these touch on important groups of people within the Old and beginning of the New Testament, and their hope for a Messiah. The greenery that holds the candles also has meaning, representing Everlasting life, and a good long Christian life in faith. The greenery is the foundation for the wreath, tying each of the important points of time and people through history together, helping us to remember important pieces of faith as one during the Christmas Season.
If you look at the three little pigs story, for example, it talks about how we need to be wise in building our home, our ideals. There was the first pig, who built the house from straw; the second who build his house of stone; the third who buil his house with bricks. We all know how the story goes, and the result. The third little pig was the wisest, building with bricks. Even though it took longer, he laid a firm foundation for his home, and it payed off in the end. So often, we try to rush through life, get things done quickly, even if we're not really making a good effort. When it comes to living a life of faith, especially in the coming days before Christmas, how firm is your foundation? How many hours a day do you take to live a good, prayerful, loving life? Which of the three little pigs are you?
One of my favourite readings comes from the book of Matthew and states:
Not every one who says to me, "Lord, Lord," shall enter the kingdom of heaven, but he who does the will of my Father who is in heaven. Every one then who hears these words of mine and does them will be like a wise man who built his house upon the rock; and the rain fell, and the floods came, and the winds blew and beat upon that house, but it did not fall, because it had been founded on the rock. And who hears these words of mine and does not do them will be like a foolish man who built his house upon the sand; and the rain fell, and the floods came, and the winds blew and beat against that house, and it fell; and great was the fall of it. (Matthew 7:21, 24-27)
This reading specifically talks about how you need to build a firm foundation in your faith. Saint Anthony of Padua said:"Christians must lean on the Cross of Christ just as travelers lean on a staff when they begin a long journey. They must have the Passion of Christ deeply embedded in their minds and hearts, because only from it can they derive peace, grace, and truth." We need to hear God's words and will in our lives, and look to faith through everything we endure in life. The only way to do that is by taking time to continually build relationship with God, in silent prayer, reading Scripture, attending mass weekly and even daily, and working to be evangelical in your community. Especially during the time of Advent and as we get closer to Christmas, it's important to always put faith at the centre, and remember the true meaning for the Christmas season: Jesus. During this Advent season, what are some areas you can work harder to build a firm foundation in your faith?
Today we pray together:
Heavenly Father,
Thank You for showing me what it means to be a good, loving disciple through Jesus, Your Son. Let me embrace this preparation time of Advent and celebrations in Christmas always with You at the centre. Let me remember the true meaning of Christmas, and bring others to know Your love. Help me to work on building a firm foundation in my faith by taking more time to build a relationship with You. I pray this in Your most holy name, Amen.
*****
Caring is sharing! Please share on social media.
Photo Credit: Christos Georghiou. Shutterstock.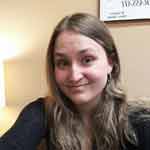 Kaitlyn Boyd is a graduate student in Catholic Studies for Teachers from King's University in London Ontario. She is currently in her first year of Teacher's College this, with hopes of completing a Masters in Theology in the future. Kaitlyn loves participating in her faith, and also shares her love of God continuously at her home parishes of Tillsonburg and Langton, through helping to lead in worship and retreats in order to grow in her own faith, while also inspiring others to do the same. She runs her own website called "The Crazy Catholic," sharing daily articles and devotions in relation to the daily readings and her experiences in the faith. Kaitlyn is newly married, from this past July, starting a new life journey. She hopes to teach religious studies and English for high school students in the near future.