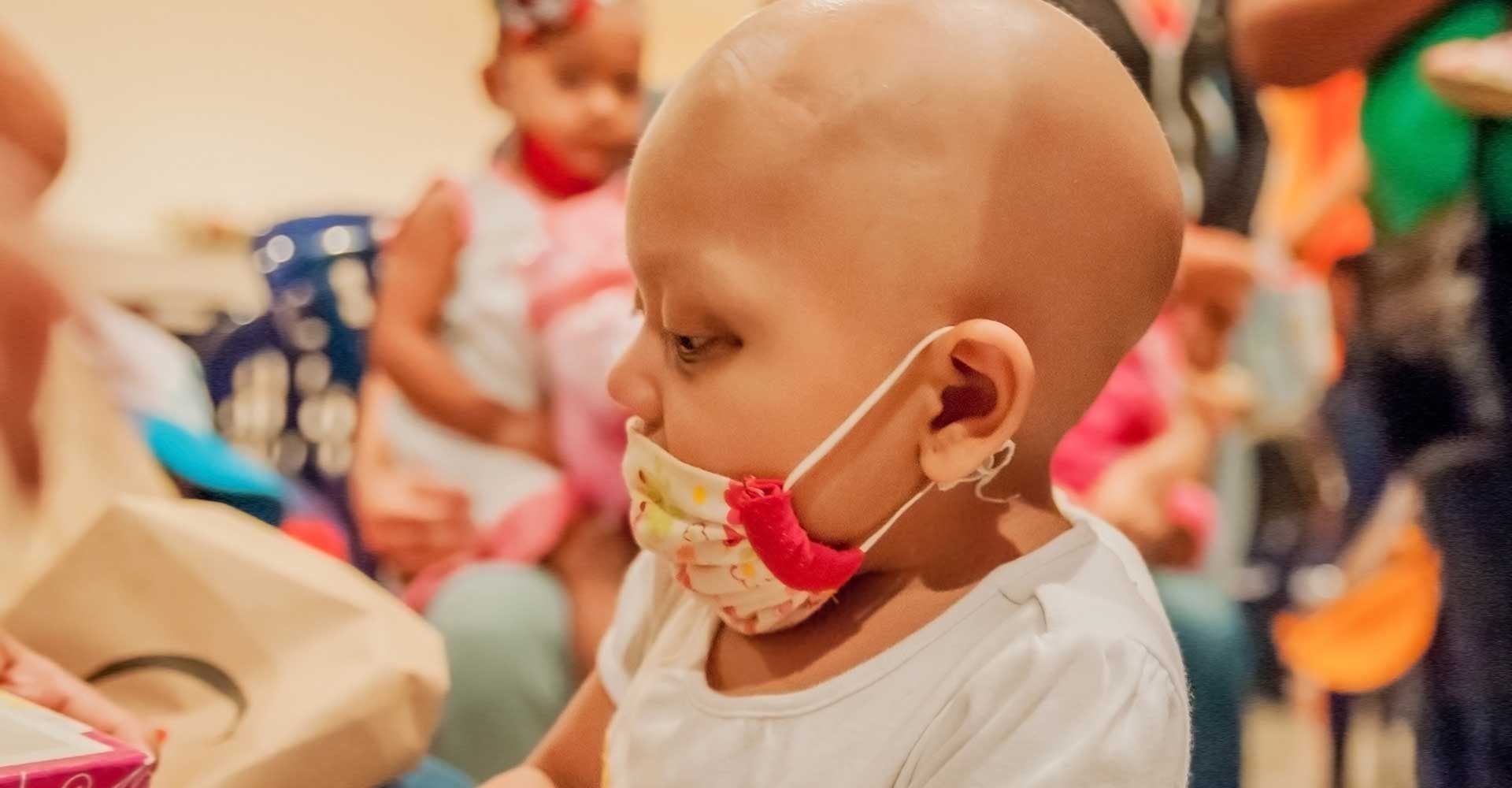 In the wake of the legalization of euthanasia in Canada, Canadian parents are now asking doctors to intentionally kill their post-birth children.
By Deacon Frederick Bartels
28 November 2017
Euthanasia (often euphemistically termed "medically assisted dying" or MAID) was legalized in Canada a year ago in June of 2016. Since that time, the Canadian Paediatric Society has reported in its document "Medical Assistance in Dying: A Paediatric Perspective" that Canadian physicians are "increasingly being approached" by parents seeking to euthanize their infants and children:
Although "mature minors" are the only youth currently mandated for further legislative consideration in Canada, the need to examine requests for and attitudes around MAID for minors of all ages remains compelling for two main reasons:
Canadian health care professionals are increasingly being approached by the parents of "never-competent" infants and children, including those too young to make a reasoned decision, and by youth themselves, to discuss MAID-related issues. Results from a Canadian Paediatric Surveillance Program (CPSP) survey, discussed below, indicate that parents raise such questions with paediatricians more often than do minors.
The discussion of MAID policy in Canada has been framed as much by the issue and context of suffering as by considerations of autonomy. While current legislation clearly prohibits MAID for incapable persons at the request of any other person, it is still possible for parents to request MAID on behalf of their dying child.
The Canadian Paediatric Society also reported:
As of September 2017, both the Federal Act and the Quebec Act clearly prohibit non-voluntary euthanasia for all patients. However, given the human rights framework advanced in Carter v. Canada, the parents of a dying and/or severely disabled child who is deemed to be suffering may, in the near future, be looking to the courts to support a right to end their child's life. Decision-making for treatment of never-competent children is based on the "best interest standard": choosing among options that reasonable persons, acting in good faith on another's behalf, would consider acceptable in similar circumstances. In the foreseeable future, parents may challenge health care decisions in court on the grounds that continued life, as experienced by their dying or profoundly disabled child, is not in that child's best interests.
One has to ask: is it ever possible to act in good faith and in a reasonable way yet choose to intentionally kill an innocent person without their consent? To do so is nothing other than those with power deciding to murder those without it.
LifeSiteNews reported that Wesley Smith wrote in the National Review about how the results of the Canadian Paediatric Society report prove the morally slippery slope of legalized euthanasia. Wesley writes:
Once euthanasia consciousness is unleashed, it never stops expanding. The law is still brand new, and yet there is already talk about allowing demential patients to be killed and a mentally ill patient was euthanized with the permission of the court. And now, children are in the target range.
As the Canadian Paediatric Society noted, there are already obvious signs indicating that Canadian parents in the future will look to the courts to grant them the "right" to euthanize their disabled and/or ill children.
Today it's common to find people who verbally engineer phrases in order to make something intrinsically evil sound innocuous, appealing or even "good." In Canada, euthanasia is termed "medically assisted dying," as if to suggest that people who undergo the life-ending procedure are merely receiving necessary "medical treatment." However, euthanasia always involves the morally illicit intent to unjustly kill another or take one's own life. Because euthanasia may imply intentionally killing people without their consent under the guise of eliminating suffering, America prefers to refer to it as "physician-assisted suicide" or "assisted dying." The idea is that the patient must be terminally ill and himself make the proper request while cogent and in the right frame of mind.
Pope St. John Paul II, in Evangelium Vitae, defined euthanasia this way:
Euthanasia in the strict sense is understood to be an action or omission which of itself and by intention causes death, with the purpose of eliminating all suffering. "Euthanasia's terms of reference, therefore, are to be found in the intention of the will and in the methods used. (Congregation for the Doctrine of the Faith, Declaration on Euthanasia Iura et Bona (5 May 1980), II: AAS 72 (1980), 546; EV 66 § 5)
In other words, euthanasia occurs when a person either intends to kill himself or someone else to eliminate suffering and follows through by causing death or participating in causing it. Pope St. John Paul II uses a stronger term to make the distinction between a patient who seeks his own death and people who seek to kill others without their consent. He observed that euthanasia inflicted on another person who cannot or did not authorize it is in reality murder:
The choice of euthanasia becomes more serious when it takes the form of a murder committed by others on a person who has in no way requested it and who has never consented to it. The height of arbitrariness and injustice is reached when certain people, such as physicians or legislators, arrogate to themselves the power to decide who ought to live and who ought to die. Once again we find ourselves before the temptation of Eden: to become like God who "knows good and evil" (cf. Gen 3:5). God alone has the power over life and death: "It is I who bring both death and life" (Dt 32:39; cf. 2 Kg 5:7; 1 Sam 2:6). But he only exercises this power in accordance with a plan of wisdom and love. When man usurps this power, being enslaved by a foolish and selfish way of thinking, he inevitably uses it for injustice and death. Thus the life of the person who is weak is put into the hands of the one who is strong; in society the sense of justice is lost, and mutual trust, the basis of every authentic interpersonal relationship, is undermined at its root. (EV 65)
The drive for legalizing euthanasia is on the rise. Currently, in the U.S. there are six states with legalized euthanasia in the form of physician-assisted suicide: CA, CO, OR, VT, WA, and MT. With the advance of the culture of death, it is expected that more will follow. On his visit to Denver during the Eighth World Youth Day, John Paul II noted:
[W]ith time the threats against life have not grown weaker. They are taking on vast proportions. They are not only threats coming from the outside, from the forces of nature or the Cains' who kill the Abels'; no, they are scientifically and systematically programmed threats. The twentieth century will have been an era of massive attacks on life, an endless series of wars and a continual taking of innocent human life. False prophets and false teachers have had the greatest success. (qtd. in EV 17)
The euthanasia-mindset has developed as a result of the disordered use of human freedom. When man pushes for a freedom without limits, asserting his independence over and above God, he ends up destroying those he deems to be a burden to others, whether financially or otherwise, or of less than an ideal value to society. In the end, he destroys himself: the one who approves of euthanasia may one day find himself receiving his own medicine without his consent.
On a more general level, there exists in contemporary culture a certain Promethean attitude which leads people to think that they can control life and death by taking the decisions about them into their own hands. What really happens in this case is that the individual is overcome and crushed by a death deprived of any prospect of meaning or hope. We see a tragic expression of all this in the spread of euthanasia—disguised and surreptitious, or practiced openly and even legally. As well as for reasons of a misguided pity at the sight of the patient's suffering, euthanasia is sometimes justified by the utilitarian motive of avoiding costs which bring no return and which weigh heavily on society. Thus it is proposed to eliminate malformed babies, the severely handicapped, the disabled, the elderly, especially when they are not self-sufficient, and the terminally ill. (EV 15 § 3)
But why would a euthanized person be "crushed by a death deprived of any prospect of meaning or hope"? The Church believes that when Christians unite their suffering in death to Christ's suffering on the cross, even death itself is given meaning and importance. By virtue of a participation in the saving death of Christ, suffering and death can become redemptive for the Christian. When we humbly place ourselves in God's hands in dying, for our life belongs to the Creator alone, we pass with honor and virtue into the next life which he has predestined us to attain.
I recall reading Frank Sheed's book, Theology and Sanity, a number of years ago. He pointed out one of the more horrifying aspects of euthanasia, whether the suffering person consents to it or not, is the fact that we do not know where a person's soul is being sent. Since God alone knows the final, permanent state of each person after passing through death, it is important to ask: has the euthanized person, in stepping into God's role and inappropriately taking his life into his own hands, placed his soul in jeopardy? It is a toying around with eternity of the worst kind.
Further, when physicians or family members choose to intentionally kill a person without his consent, have they sent his soul to hell when it otherwise, in God's time, may have received salvation? Could it be that had the person been allowed to otherwise die a human death with dignity and in entrustment to God, having cooperated with God's grace and repented if need be, he would have entered into the eternal life of heaven, perhaps via Purgatory or even directly? Euthanasia is itself a horrifying disregard for the transcendent dimension of the human person and the realities of heaven and hell that everyone must face. The practice of euthanasia is truly terrifying when we consider its moral, theological, and eschatological implications.
Crucial to putting an end to euthanasia is sound catechesis on human dignity, the meaning of life and death, suffering, authentic mercy and the transcendent dimension of the human person who is redeemed by the saving death and resurrection of Christ:
Quite different from [euthanasia] is the way of love and true mercy, which our common humanity calls for, and upon which faith in Christ the Redeemer, who died and rose again, sheds ever new light. The request which arises from the human heart in the supreme confrontation with suffering and death, especially when faced with the temptation to give up in utter desperation, is above all a request for companionship, sympathy and support in the time of trial. It is a plea for help to keep on hoping when all human hopes fail. As the Second Vatican Council reminds us: "It is in the face of death that the riddle of human existence becomes most acute" and yet "man rightly follows the intuition of his heart when he abhors and repudiates the absolute ruin and total disappearance of his own person. Man rebels against death because he bears in himself an eternal seed which cannot be reduced to mere matter". (EV 67)
Although much more can be said, the bottom line is that euthanasia is either suicide or murder. Both disregard the right to life which is the foundation and source of all other human rights. When the State sanctions euthanasia, it sanctions lawlessness, destruction and the dismantling of the common good:
Now the first and most immediate application of this teaching concerns a human law which disregards the fundamental right and source of all other rights which is the right to life, a right belonging to every individual. Consequently, laws which legitimize the direct killing of innocent human beings through abortion or euthanasia are in complete opposition to the inviolable right to life proper to every individual; they thus deny the equality of everyone before the law.
It might be objected that such is not the case in euthanasia, when it is requested with full awareness by the person involved. But any State which made such a request legitimate and authorized it to be carried out would be legalizing a case of suicide-murder, contrary to the fundamental principles of absolute respect for life and of the protection of every innocent life. In this way the State contributes to lessening respect for life and opens the door to ways of acting which are destructive of trust in relations between people. (EV 72)
Christians cannot and must not yield to euthanasia, for to do so is to allow the culture of death to continue its advance. What is at stake? Each and every person's inviolable right to life, including infants and children.
*****
Photo Credit: By The Photographer (Own work) [CC0], via Wikimedia Commons. Photo not associated with euthanasia.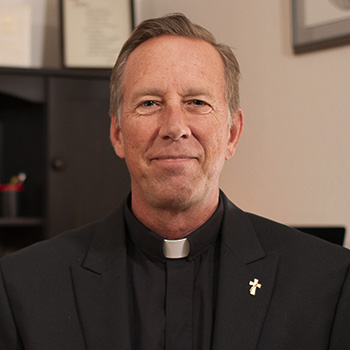 Deacon Frederick Bartels is a member of the Catholic clergy who serves the Church in the diocese of Pueblo. He holds an MA in Theology and Educational Ministry and is a Catholic educator, public speaker, and evangelist who strives to infuse culture with the saving principles of the gospel. For more, visit YouTube, iTunes and Google Play.