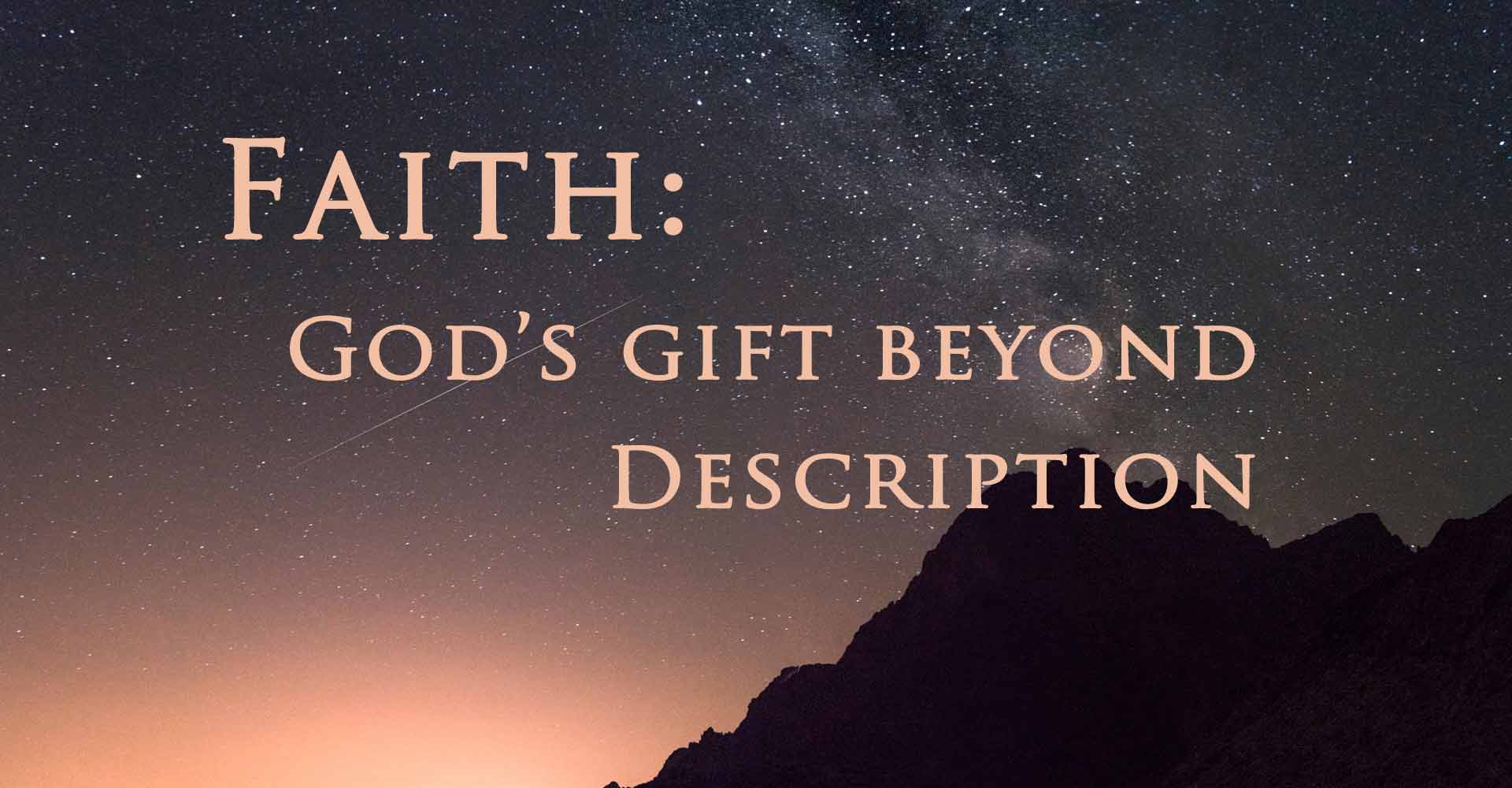 Photo Credit: Stefan Stefancik
Contemplating the true meaning of Christmas is only possible through God's freely bestowed gift of faith. This gift, one to be nourished, guarded and cherished above even temporal life itself, gives to the soul new light, aspirations, and abilities, each ordered toward the attainment of the treasure of infinite value: the beatific vision and everlasting communion with God.
By Deacon Frederick Bartels
29 December 2015
To one who has faith, no explanation is necessary. To one without faith, no explanation is possible—St. Thomas Aquinas
The quote above from St. Thomas reminds us that the virtue of faith is indeed a gift, one which cannot be arrived at by mere reasoning, as a man might make a scientific discovery or come to a mathematical conclusion. Faith is also a mystery in a number of ways. Those who have faith know they have it; those who do not, cannot understand it nor why people claim to possess it. This, of course, does not mean faith is unreasonable or irrational or that Christians operate on "blind faith." On the contrary, Christian faith—faith in Christ and all that the Church proposes for belief—is entirely reasonable. But what is the theological virtue of faith, exactly?
In part, to have faith is to believe; yet it is also more than that. William C. Mattison III, in his book, Moral Theology: True Happiness and the Virtues, notes that it is human to believe in things, to accept what we are told as true, and to live in accordance with what we believe to be true; yet Christian faith takes a person beyond simply believing in things or even in some-thing or living in what might be considered an ordinary way. Christian faith is a distinct and in fact very different way of believing, and has as its object not some-thing or some idea but Someone: Jesus Christ. The object of faith is Truth Itself (cf. Jn 14:6), the eternal and Divine Word made flesh, who came into the world that it might be saved through him (cf. Jn 3:16). Mattison also makes the point that Christian faith answers the important big-picture, life and death questions, and thus leads to a very extraordinary way of living in contrast to the world (see chap. 11, Kindle edition). The Catechism defines faith this way:
Faith is the theological virtue by which we believe in God and believe all that he has said and revealed to us, and that Holy Church proposes for our belief, because he is truth itself. By faith man freely commits his entire self to God. For this reason the believer seeks to know and do God's will. The righteous shall live by faith. (No. 1814)
Faith is a gift from God that gives to the person specific, elevated abilities and desires, which direct man toward his fulfillment in God who is truth itself. It enables man to give free assent of intellect and will to everything God has revealed and everything the Church proposes for belief. Faith moves us to look toward God, listen attentively and devoutly, and accept totally and lovingly what he has said or transmitted through his deeds and words in history, and especially through his Son, Jesus Christ.
To say, "The righteous live by faith" (Rom. 1:17; Gal. 3:11), implies Christian faith is something necessary for living in right relationship to God and to others. This claim can be made precisely because of the way in which big-picture beliefs shape the way we live and choose and act. The person of virtuous faith seeks what is true and strives to live by it. The man of faith walks by the light of faith, choosing based on what God has revealed as true, in order to live in a way that is really true and authentic within the context of God's plan of love.
This means that virtuous faith seeks out what is really true with respect to God, both desires and commits to living by that same truth, and thirsts to attain it fully and definitively in the fullness of life found in union with God. The Love cherished in the heart of the man of faith is God, upon whose every utterance his attention rests.
Faith seeks understanding: it is intrinsic to faith that a believer desires to know better the One in whom he has put his faith, and to understand better what He has revealed; a more penetrating knowledge will in turn call forth a greater faith, increasingly set afire by love. The grace of faith opens the eyes of your hearts to a lively understanding of the contents of Revelation: that is, of the totality of God's plan and the mysteries of faith, of their connection with each other and with Christ, the center of the revealed mystery. The same Holy Spirit constantly perfects faith by his gifts, so that Revelation may be more and more profoundly understood. In the words of St. Augustine, "I believe, in order to understand; and I understand, the better to believe." (CCC 158)
The person of virtuous faith is a truth seeker who thirsts to not only acquire the truth but live fully in accordance with it. This is precisely why devout Catholics fall in love, so to speak, with the belief of the Church: because it is based on the certainty of truth found in God's divine revelation. The Church is the womb of faith, the place wherein it rests, the home in which believers dwell in its peaceful arms.
Living by faith is not, however, something restrictive; on the contrary, it is freeing. In living by what is really true and real, we are set free and attain the destiny and happiness for which we were created because we fully become who we were meant—created—to be. Faith, then, gives us true sight; it directs and illumines our lives by divine light; it places in the human heart the warmth and security of God's truth. While this divine illumination moves us toward the fullness of life found in God, it also lights the path we walk through life temporally.
Faith, quite simply, shapes the way we see things; it forms our views and guides our habits; it alters positively our way of life provided we are not resistant to it and the gifts of grace God lavishes upon those he loves. But faith does not shape our lives in a haphazard way, indifferently as to what is real and beneficial, but rather shapes our life according to what is really real and what matters most. Faith guides by divine light. The light of faith, then, is indispensable in rightly ordered living, in living a full and fruitful human life, and in living the life of excellence morally. Yet it is still more than that because, as stated above, the object of faith is the fullness of life found in the face-to-face vision of God.
It is clear that the virtue of faith is of supreme value. Faith in Jesus Christ and God the Father who sent him is not something arbitrary but necessary for justification before God and obtaining eternal life:
Believing in Jesus Christ and in the One who sent him for our salvation is necessary for obtaining that salvation (Jn 3:36, 6:40 et al.). "Since "without faith it is impossible to please [God]" and to attain to the fellowship of his sons, therefore without faith no one has ever attained justification, nor will anyone obtain eternal life 'But he who endures to the end.'" (Dei Filius 3:DS 3012; cf. Mt 10:22; 24:13 and Heb 11:6; Council of Trent: DS 1532; CCC 161)
The Catechism reminds us that faith is to be kept as a treasured gift, carefully nourished and guarded against the dangers posed by carelessness, indifference, and sin:
Faith is an entirely free gift that God makes to man. We can lose this priceless gift, as St. Paul indicated to St. Timothy: "Wage the good warfare, holding faith and a good conscience. By rejecting conscience, certain persons have made shipwreck of their faith" (1 Tim. 1:18-19). To live, grow and persevere in the faith until the end we must nourish it with the word of God; we must beg the Lord to increase our faith (Cf. Mk 9:24; Lk 17:5; 22:32); it must be "working through charity," abounding in hope, and rooted in the faith of the Church (Gal 5:6; Rom 15:13; cf. Jas 2:14-26; CCC 162).
The incomparable gift of the virtue of faith gives us in advance a taste of eternal life and the "light of the beatific vision, the goal of our journey here below" (CCC 163). It must be remembered that faith is a gift given from the hands of God himself that we might find our way to him, immerse our lives in his, and enjoy eternal communion with him forever. Its priceless worth can never be accurately stated. Those, therefore, who squander it, willingly toss to the wind what is of infinite value and cannot be purchased, weighed, or measured. Faith is a gift to be loved and cherished at all costs. It is one that can only be accepted and exercised in freedom, for God never coerces anyone to embrace the faith against their will (CCC 160). It is through this gift that life begins to make sense, that our eyes are opened to what is really real, and our hearts are turned toward what is of greatest and everlasting value: God.
This Christmas deepen your faith in Christ. Open your heart to him, allow him to lead you by divine paths toward heavenly light that, while even yet here, in this place, you may taste the delights of eternal life and drink from the well-spring of life everlasting.
Christ's peace.
*****
Click the link below to view a PDF of an essay on the theological virtues:
The Theological Virtues of Faith, Hope and Charity as Master Gifts from God
Please help maintain this site with a donation.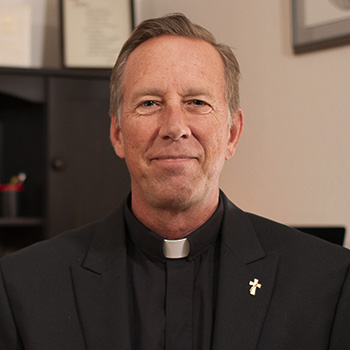 Deacon Frederick Bartels is a member of the Catholic clergy who serves the Church in the diocese of Pueblo. He holds an MA in Theology and Educational Ministry and is a Catholic educator, public speaker, and evangelist who strives to infuse culture with the saving principles of the gospel. For more, visit YouTube, iTunes and Google Play.