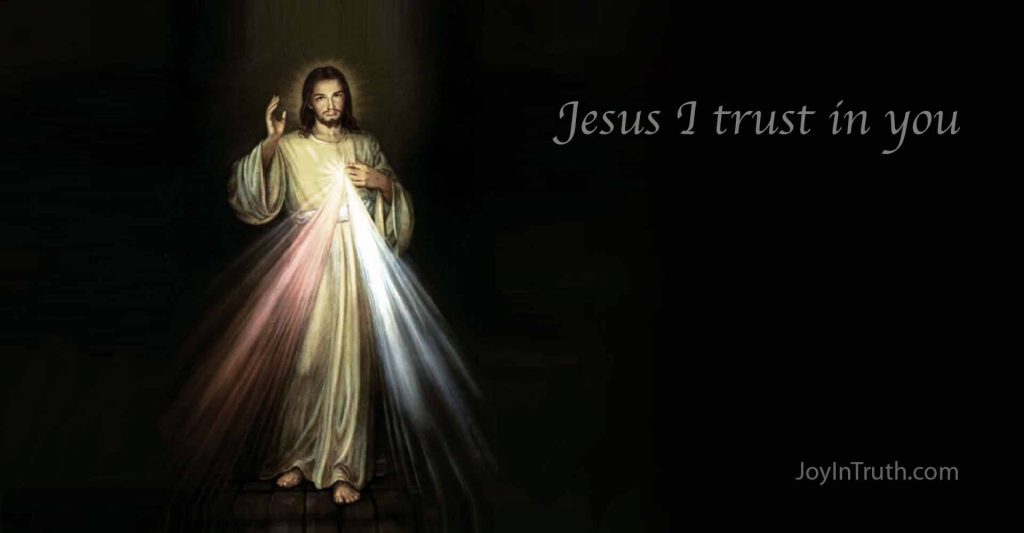 Recalling the horror of Auschwitz, I found myself confronting Divine Mercy in its most radical implications.
By Kaitlyn Curtin
11 January 2021
Just as I expected, I did not get a car when I turned 16. What I did get, though the odds were even more against it, was a first-class relic of St. Faustina.
That most unexpected gift prompted me to research the Divine Mercy tradition. For a long time, I thought I was greatly devoted to it, especially as expressed in the words of the chaplet and in the wordless beauty of the image.
I even went to visit the Shrine of Divine Mercy in Poland. I was with the Notre Dame Holocaust project, and we gathered in Krakow with Jews and Christians from Poland, Germany, and the U.S. for dialogue about anti-Semitism. Our purpose was promoting understanding and quelling hatred, so it seemed to me that mercy was the order of the day.
Auschwitz and Confronting the Reality of Divine Mercy
The next day, we drove less than an hour from the shrine to the first of the Auschwitz camps, the one converted from Polish army barracks.
Now, standing in a room where hundreds of people were gassed in the first trials of Zyklon B, mercy suddenly felt absurd and obscenely unfair. The men who locked the doors and then dragged fresh bodies a few feet to person-shaped incinerators knew exactly what they were doing. Surely they had given up, permanently and on purpose, any claim to forgiveness; no such men could repent and go to heaven. My whole body revolted at the very possibility. No. I wanted their names forgotten by God and erased from the book of life.
Being a student of Faustina and of the Catholic tradition, I well understood that I was now ineligible for forgiveness myself if I wanted to dictate to whom God could give it. Divine Mercy is not a key you can use for yourself and keep in your pocket. You have to leave it on the table You must not only be willing but enthusiastic for it to be used by others – including murderers motivated by the evil hatred of God's own people -to unlock the gates of heaven.
So I stopped going to Communion.
You see, I had never before had to come to terms with how radical God's mercy really is.
To Truly Love Our Enemies Requires a Supernatural Gift
My experience of outrage was very indirect. I can't imagine how actual victims grapple with the potential that their attackers could be waiting for them in heaven, this time as brothers and sisters in Christ. Loving your enemies – which must include wanting them to repent and be saved in the name of Jesus Christ – is so unnatural that it must be supernatural.
Let us not imagine that we have the power to love like this. We need to put in a great deal of spiritual work, work that simply cannot be done on our own.
The first step is to confront, directly and without qualification, the extreme nature of God's mercy. Let us not blithely espouse these truths! How dare we speak the truth about mercy as if its beauty is obvious and attainable? The teaching on loving enemies is more absurd than our teaching on the Resurrection, though the latter is exactly what we need to make sense of the former.
Some might counsel us to look upon all sin as a turning away from God, and to not bother with distinctions between everyday disobedience and heinous crimes against humanity. There is a deep truth to this, and we must not trivialize venial sin just because it could have been worse. When dealing with mortal horrors, however, this way forward sounds more like ivory-tower insulation, as does any attempt to understand or empathize with violence. Such approaches have helped some people forgive, but they are not necessary to the very necessary spiritual work of loving enemies as Jesus commands.
Begging for Mercy, for Ourselves and for Others
No, we must acknowledge horror as horror, and beg for mercy anyway.
We must find beauty in Jesus' sacrifice, but maintain our horror of crucifixions.
When we have not been wronged directly, we must seek to identify with the victims of violence, not shield ourselves from their pain or find some way to blame them or minimize the outrages they have endured.
We must pray the chaplet with our eyes wide open to the chance we will see repentant Nazis in heaven.
Let no one doubt concerning the goodness of God; even if a person's sins were as dark as night, God's mercy is stronger than our misery.

St. Faustina Diary 1507
And in the end we must, like Peter, entrust our confused and weak selves to Jesus in his offer of the Eucharist:
Lord, to whom shall we go? You have the words of eternal life.

John 6:68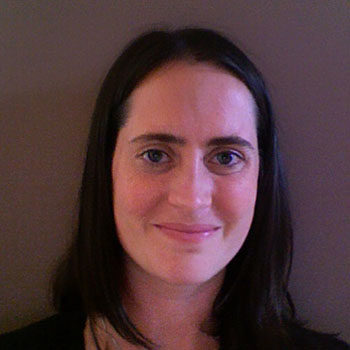 Kaitlyn holds graduate degrees in Theology and in Education. She spends her time mothering 5 children, ages 1-10, who have provided her a good deal more education than all her degrees put together. She used to spend her time teaching  junior high, high school, undergrad, graduate, homeschool, co-op, and distance learning classes. You can read a chapter she contributed to Teresa Tomeo's book Listening for God and you can connect with her at her website: http://kaitlyndudleycurtin.com/