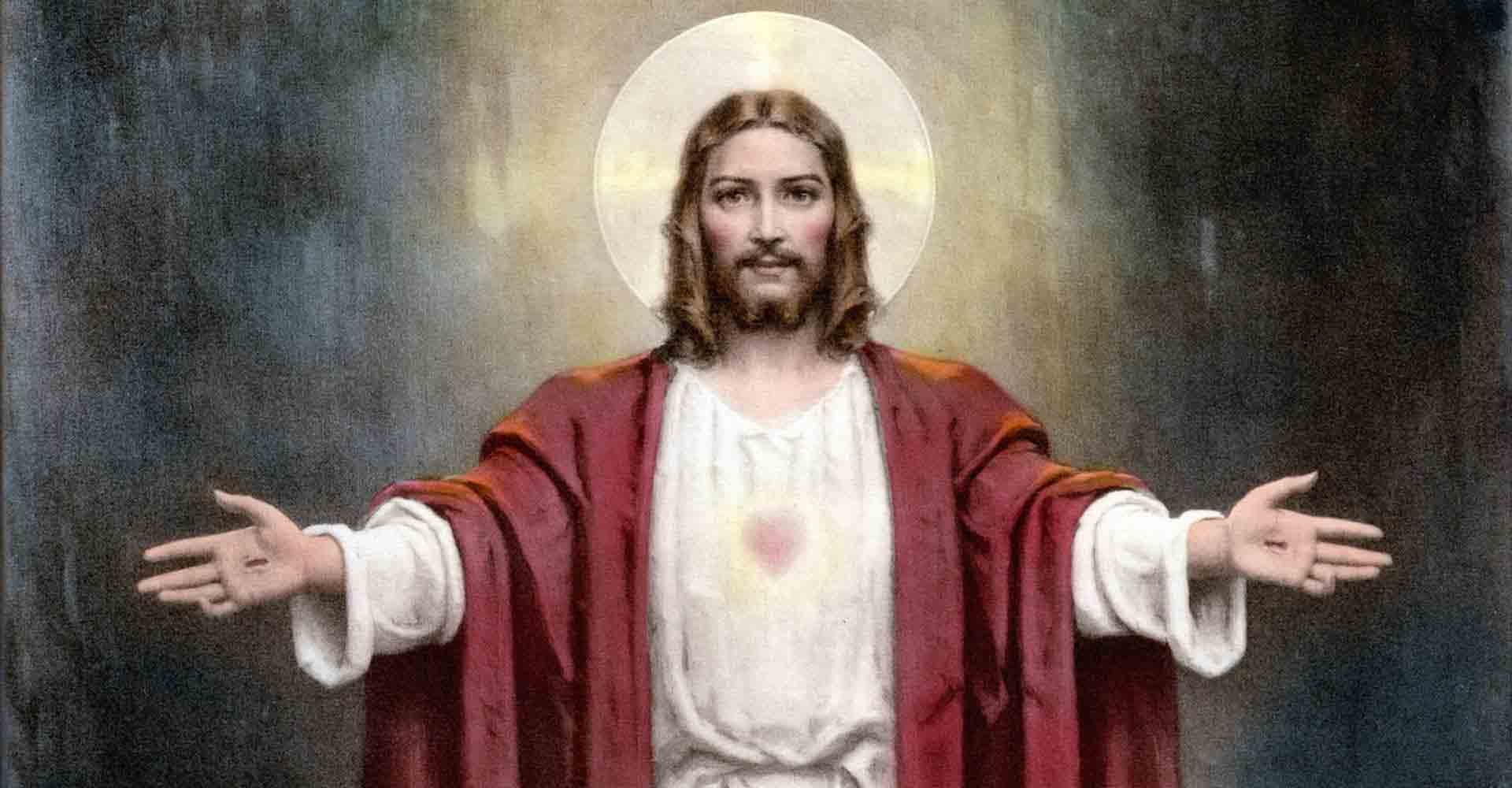 God has created us with a desire to hope. This desire reaches its pinnacle in the virtue of hope: that hope we have in attaining the promises of Christ in eternal Beatitude.
By Kaitlyn Vermeeren
17 May 2018
Have you ever caught yourself questioning what you are meant to do in your life? What career is best, who you will marry, where you're going to live? Being human, we have a tendency to question everything since we always will have a questioning nature. It's the reason so many question the existence of God: we need to know the answers.
If you've heard the song by Francesca Battistelli "Free to be Me," (one of my absolute favourite songs), she touches on the idea that we are all unique in our own nature, some (such as myself) tend to be on the clumsier side and unsure of where we fit in. However, no matter how hard we try to "fit the pieces together," we cannot know our destiny. Only God knows the entire story. The only thing we can know for certain is that God made each and every one of us unique and perfect in His image. Have you ever heard the phrase "Imago Dei"? This comes from Latin, meaning "image and likeness of God." Each of us has been created by God in His image, unique, one of a kind, yet also each revealing a piece of God's self to the world. Therefore, we share a piece of God in us and are each unique and special to Him.
Through the life, death, and resurrection of Christ, we are given the gift of freedom, a free life to live by the grace of God, and are given the freedom to choose how we live, freedom from sin as long as we choose to focus on Christ. What a great gift! Who needs to know what the future holds as long as you know today, here and now, you are free and are held dear to God.
In the Gospel reading where Jesus appoints his 12 followers, he doesn't deem it necessary to hold "try-outs" or test to see if they would make worthy apostles. He knows them and has, like God, already chosen each unique person, no matter their past, present, or future. It says in scripture: "And he went up on the mountain, and called to him those whom he desired" (Mark 3:13). He desires them, an intense love for them to know and follow him, as he already has loved them since before they existed in the world. Each of us, no matter our faults, quirks, clumsiness, and doubts about the future are called to follow God and enter into this loving relationship that He has had for us since before time, before our very existence.
The struggle with finding relationship in faith connects back to our very human nature, the continuous battle between sin and grace. While we are created in God's very image and likeness, we are given the element of free will and choice, the choice to choose to seek God and return to Him after death. There is a constant struggle to have hope in a world of rising good and falling evil, where there are natural disasters and new life comes into being. Even though good times come and you feel like they fill you with an abundant joy that could never end or be compared with. Soon enough, something goes wrong, making you forget that feeling of joy, plunging you into darkness.
Last night on my drive home, I had the rare opportunity to see the two sides of the sky, one which revealed a beautiful, enrapturing sunset, with the palest rainbow assortment of colors. On the other side, there was blackness, dark clouds turning into night. As I headed towards home, the sunset was behind me, and the dark clouds of night became the central focus. However, knowing from experience, the new day will bring the sun, and the next following night, there will be another wonderful sunset. I've always detested driving in the dark since you can't see the beauty of the sun, but when the cloud coverage leaves, you can then see a wonderful assortment of stars. The world around us is a perfect example of how even in the darkest (literally) of times, beauty can come, teach us to move forward, and face the challenges ahead so to see the sunrise that fast approaches. Jesus on the cross offers us this same experience of hope, to fight in faith and embrace God's will. St Paul writes:
Take heed to yourselves and to all the flock, in which the Holy Spirit has made you overseers, to care for the church of God which he obtained with the blood of his own Son. I know that after my departure fierce wolves will come in among you, not sparing the flock; and from among your own selves will arise men speaking perverse things, to draw away the disciples after them. Therefore be alert, remembering that for three years I did not cease night or day to admonish every one with tears. And now I commend you to God and to the word of his grace, which is able to build you up and to give you the inheritance among all those who are sanctified. I coveted no one's silver or gold or apparel. You yourselves know that these hands ministered to my necessities, and to those who were with me. In all things I have shown you that by so toiling one must help the weak, remembering the words of the Lord Jesus, how he said, "It is more blessed to give than to receive."

Acts 20:28-37
St. Paul talks about his experience with faith, how following Jesus' death the wolves would come. After the wolves, there will be more trials, more men with harsh words, those who oppose goodness and love and who seek to tear down the Church. It's the human life, and God brings us through it with Jesus at the centre. St. Augustine wrote, "Hope has two beautiful daughters. Their names are anger and courage; anger at the way things are, and courage to see that they do not remain the way they are." Though there may be elements of doubt and fear, there is always a new day and a new sunrise, which God brings us to become the better version of ourselves. We are created in His very image after all and God knew us before we were born, so is there any reason to fear?
Join in prayer to thank God for this wonderful experience to live in faith:
God,
My blessings are many and my heart is filled with gratefulness for the gift of living, for the ability to love and be loved, for the opportunity to see the everyday wonders of creation, for sleep and water, for a mind that thinks and a body that feels.
I thank you, too, for those things in my life that are less than I would hope them to be. Things that seem challenging, unfair, or difficult. When my heart feels stretched and empty, and pools of tears form in my weary eyes, still I rejoice that you are as near to me as my next breath and that, in the midst of turbulence, I am growing and learning.
In the silence of my soul, I thank you most of all for your unconditional and eternal love.
Amen.
Photo Credit: Waiting for The Word, by Charles Bosseron Chambers. Image cropped.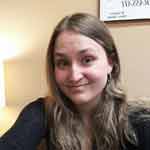 Kaitlyn Boyd is a graduate student in Catholic Studies for Teachers from King's University in London Ontario. She is currently in her first year of Teacher's College this, with hopes of completing a Masters in Theology in the future. Kaitlyn loves participating in her faith, and also shares her love of God continuously at her home parishes of Tillsonburg and Langton, through helping to lead in worship and retreats in order to grow in her own faith, while also inspiring others to do the same. She runs her own website called "The Crazy Catholic," sharing daily articles and devotions in relation to the daily readings and her experiences in the faith. Kaitlyn is newly married, from this past July, starting a new life journey. She hopes to teach religious studies and English for high school students in the near future.