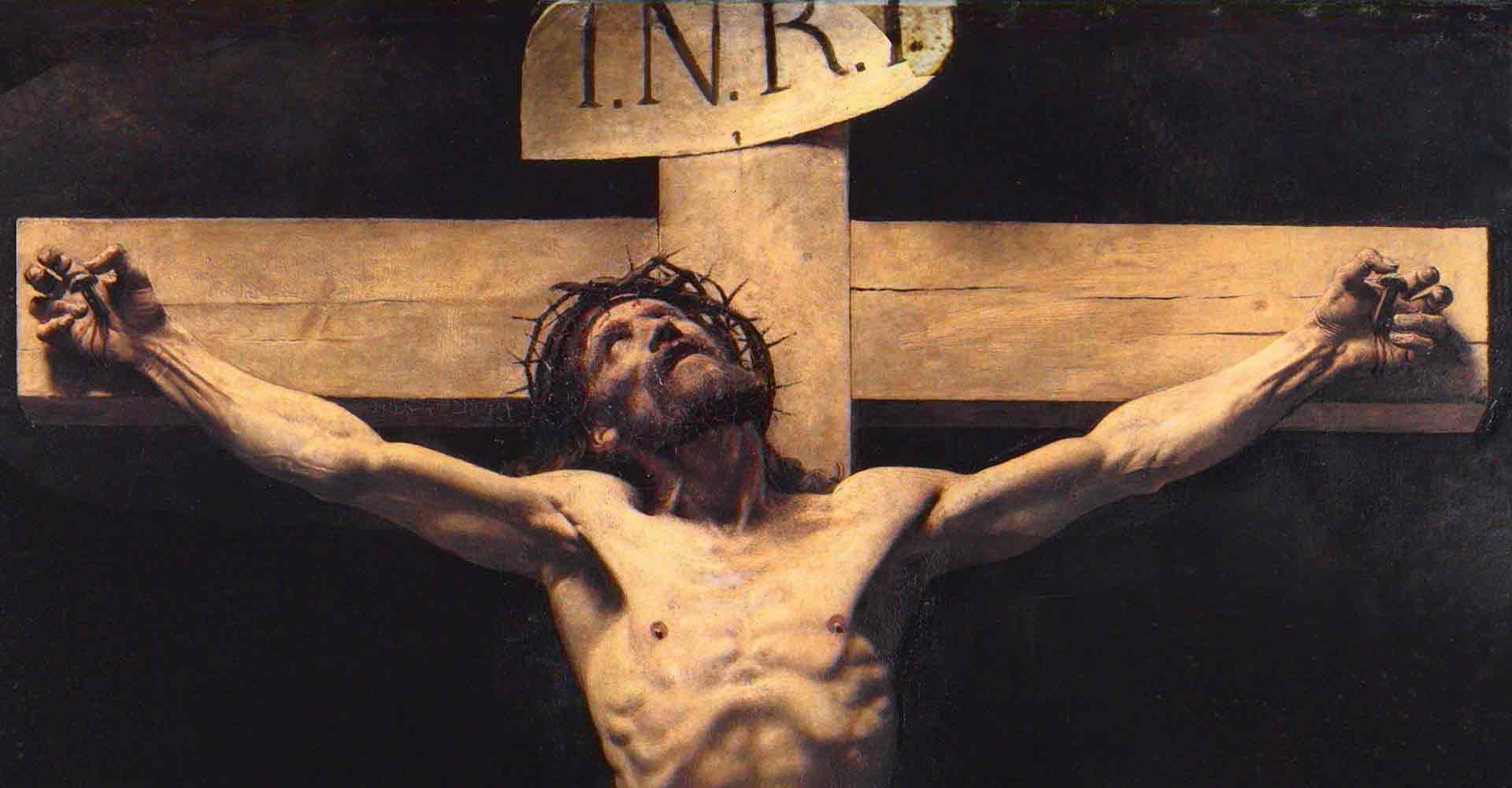 The cross of Christ displaying our crucified Lord is one of the most powerful forms of evangelization the world has ever known.
By Suellen Dusek
22 November 2017
I typically wear a necklace with a crucifix. Some of my Protestant friends ask me why. I say that Jesus' crucified body, hanging from the cross, communicates perfectly and eloquently how much he loves me. Sometimes, though, my crucifix flips around to reveal a plain cross on the backside. That's fine, too, because we are reminded that he is not there; he is risen. And yet, we cannot have the resurrection without Jesus' suffering and death on the cross. Both are necessary if we wish to tell Jesus' whole story.
Today I attended Mass in a Catholic church several hours from my home. My favorite feature—the one thing I look for almost immediately upon entering any Catholic church—is the crucifix. I'm often stunned by the variety of ways artists depict our crucified Lord. Sometimes, the corpus on the cross is rather pristine, with the obvious exception of the five wounds. Still, other times, Jesus is portrayed in a grittier manner more consistent with the indignities and brutality he suffered. My son commented, recently, on the appearance of the knees of our Lord, skinned and bloodied, on the corpus of the crucifix which hangs above the altar at our local adoration chapel. Perplexed for a moment, he realized that Jesus had fallen several times while carrying his cross. I imagine our Lord looked far from spotless by the time he heaved his final breath. He probably looked as though he'd been through war.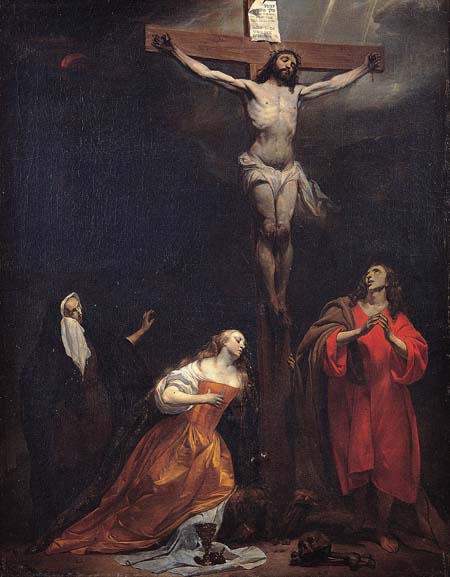 Imagine my surprise, then, as I beheld a perfect crucifix before me in church this morning. I'd never seen anything so precisely rendered. Anatomically, the left side of Jesus' body was identical to the right. The prominent rib bones spanned Jesus' chest in mirror form. His feet were perfectly aligned, ankle bone to ankle bone. Both legs were straight, both arms were raised at the same consistent angle, and his head bowed forward, impeccably centered. Even the folds of the cloth covering Jesus' loins were pleated in flawless, fanlike, matched folds. I found it puzzling that Jesus appeared so perfect and seemingly untouched by the ravages of the crucifixion. Perhaps, the precise rendering of the corpus, itself, was the artist's attempt to convey some greater truth. I pondered what that might be.
As I knelt to pray, I noticed a prayer card in the missalette rack. It was a prayer of surrender (Suscipe) written by St. Ignatius of Loyola. The prayer was presented in two forms: a simple, literal translation and in "poetic" form. It read:
Take, O Lord, and receive my entire liberty, my memory, my understanding and my whole will. All that I am and all that I possess, Thou hast given me: I surrender it all to Thee to be disposed of according to Thy will. Give me only Thy love and Thy grace; with these I will be rich enough and will desire nothing more. Amen.
Poetic. Hmmm. Returning my gaze to the crucifix, I once again noted its symmetry. It was graceful, fluid, ordered and proportionately formed. How could such a bloody, gruesome death be so poetically portrayed? Does suffering lend symmetry to this life of ours, I wondered? Thinking of all the crosses I'd borne throughout the years, along with those I'd watched friends and family carry, it occurred to me that one can't enjoy blessings without having known something of suffering. Over the course of our lives, we're slowly brought to perfection and made beautiful by the dynamics of suffering and joy. And that is only made possible by Jesus' perfect sacrifice. How could it be otherwise?
The beauty of the cross is one of the most powerful forms of evangelization this world has ever known. Make time today to be present to our Lord in front of a crucifix. Allow your imagination to reach back centuries to that place called Golgotha. See him. Count his wounds. Know how much he loves you. And then, thank him. Tell him you love him, too.
Photo Credit: Léon Bonnat [Public domain], via Wikimedia Commons.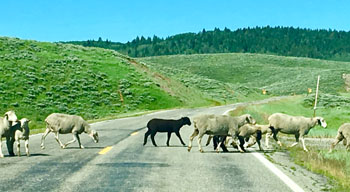 Hi, my name is Sue. I grew up in the Midwest where the land is stable and doesn't shift under our feet. No earthquakes here, but we do have an occasional tornado or blizzard. This place shaped me into what I am: a practical, down to earth, family-loving, sensible, occasionally comedic, cradle Catholic who has struggled with my faith and remaining in relationship with God and others all my life. I make progress in baby steps, not miles. I hope to offer something that is spiritually edifying to others on this earthly journey. Keep me in your prayers, please. God's blessings to you all!