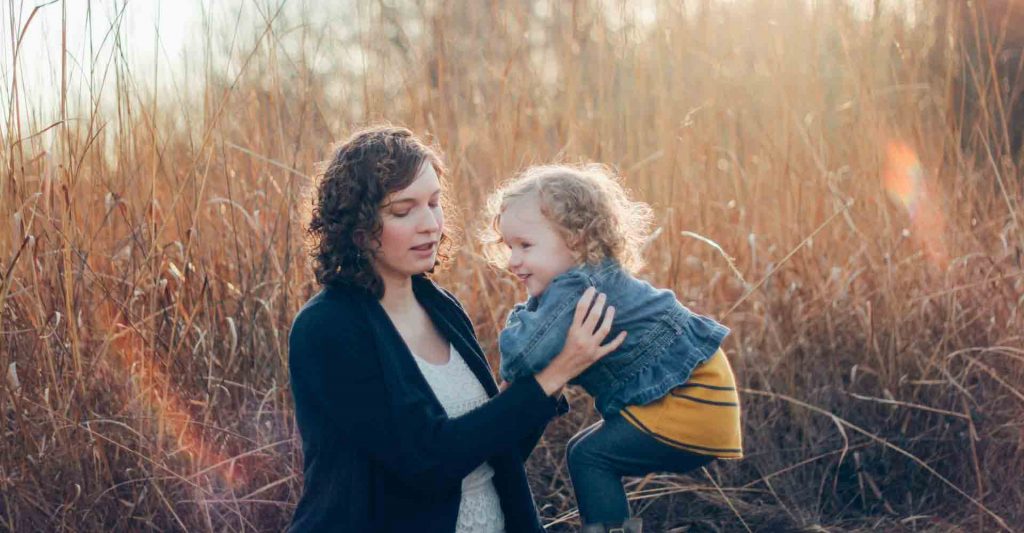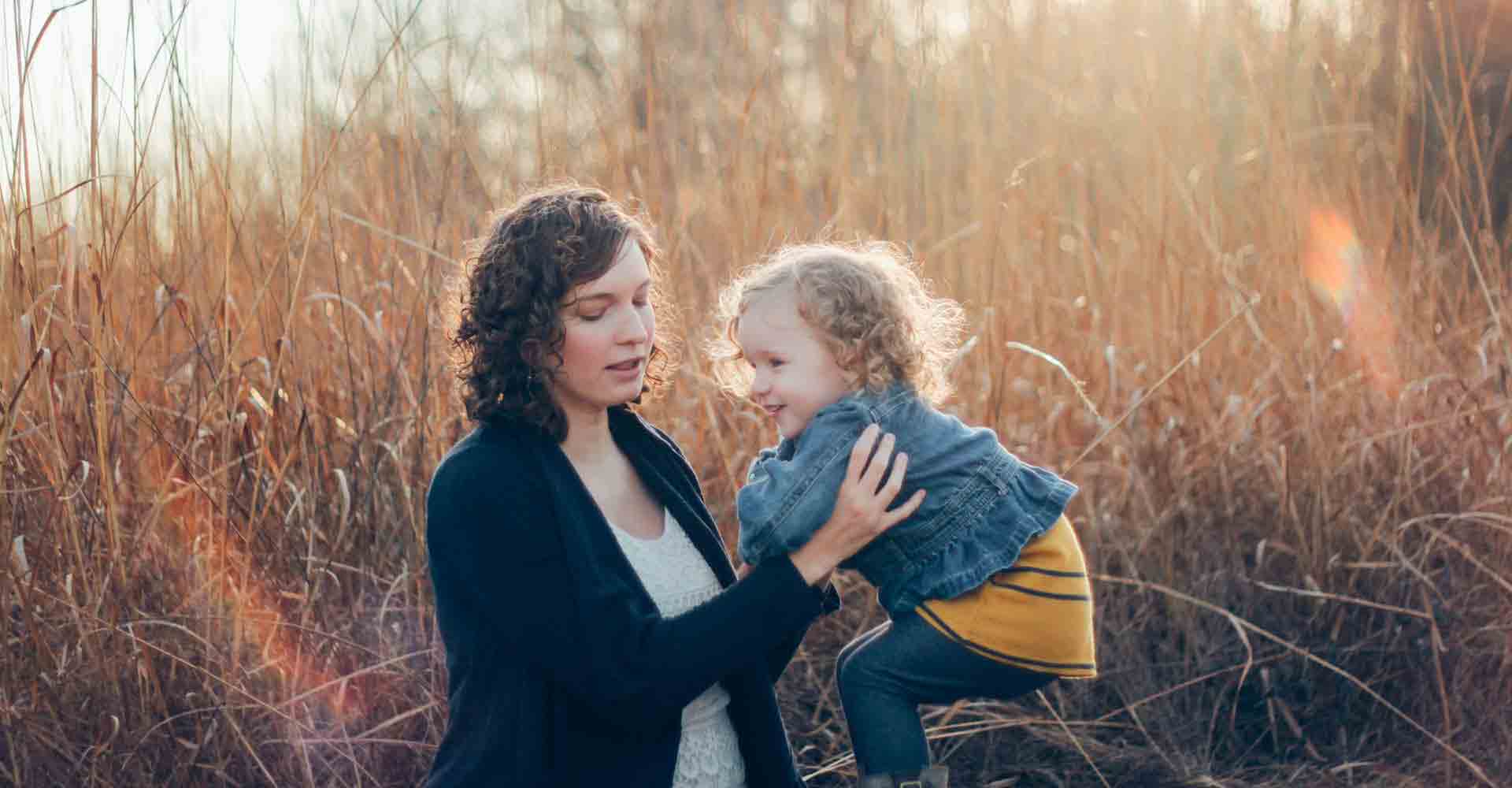 Discerning God's call to the vocation of marriage and motherhood was a long process in my life that took place over many years. In the end, it was a far cry from the attitudes I experienced growing up in the sixties. Thankfully, God moved me to embrace this wondrous vocation.
By Renata Hunter
9 May 2019
Growing up in the sixties was fun and challenging. As young women, we felt that there was more to life than just getting married. There were more interesting options. More exciting and fulfilling ways to live. We studied, traveled, and pursued our careers. How free we thought we were! Marriage, children? Well…
Attending a public university, teaching in public schools, and traveling was stimulating and challenging. After a few years of this, however, I knew there was something more I yearned for. The materialistic and epicurean philosophy in the US and Europe was shallow and unfulfilling.
I ended up accepting a position in a Catholic School. The principal was a Franciscan Sister with a beautiful and radiating smile. In her eyes I saw what I longed for. She was dressed in a simple black habit. There I was dressed in fashionable clothing. The contrast was more than externals.
The sisters and priests were wonderful to work and socialize with. They had me do all kinds of ministries! The parish was huge and full of families dedicated to their kids and the parish. It was an ideal place to teach.
While teaching I decided to take classes in a Catholic College nearby towards getting additional certifications. I also took courses in scripture, theology, church history, and spirituality. Nationally and internationally known professors would teach in the summers. The professors were excellent and welcomed interaction with the students. The content of what they lectured on spoke to what I yearned for and what was missing in the public university. Religious and laity were in my classes and I formed many friendships with sisters.
I also attended numerous lectures, retreats, and seminars related to the Catholic Faith. The natural thing to do was to enter religious life, so I explored and visited many religious orders.
Then, in the early seventies, the full habits worn by the sisters appealed to me. Fashion no longer mattered. The cloistered orders appealed to me as well.
In springtime, I visited Lourdes, Fatima, the Vatican, and the Holy land. That fall I joined the most conservative religious order in the diocese. I would be a postulant and teaching.
We were allowed to keep our hair long until we became a novice. There, in the motherhouse, surrounded by rolling hills, I found the peace and fulfillment I yearned for. Our day was structured 24/7. The school was downstairs. I missed nothing nor anyone. I loved the sisters. We would be allowed to go home for Thanksgiving Day.
Their prayer life, study, and hours of silence came natural to me. It was me and what I loved to do. We had lots of time for recreation. Yet, it did not seem the place where I was to be the rest of my life. I left reluctantly.
While teaching I still thought about the convent. Perhaps a cloistered order would be best for me. I visited several cloistered communities. I joined a Papal Cloistered Dominican Monastery.
I loved it. There, I had to cut my long hair as a postulant, but it didn't matter to me. The place was almost heaven, away from all the materialism, commercialism, and wicked ways of the world. However, again, it was not a place I felt I was to be for the rest of my life. Reluctantly, I left.
Where did I want to be the rest of my life? One thing I knew was that I loved the church. It had been and would always be my home.
While teaching in summers, I attended St. Meinrad Seminary to get my masters degree. Summer Students lived in the monastery. We could see the monks' housing in our window. The Benedictine Monastery was breathtaking and the liturgies were glorious.
Most of the students were monks, seminarians, sisters, and a few laity. Most of the professors lived in the monastery and we had open access to them. They joined us in the socials as well. My academic advisor was a monk. His direction was superb.
Upon graduation many options were open to me in the church as a lay woman. I decided to live at home with mom and teach theology in a local high school. Meantime I could look for a doctorate program. Mom was so happy to have me home and so was I. It was the place I grew up and taught. I had a huge extended family and loads of relatives and friends.
That fall David and I met in an interfaith service. He pursued me aggressively. I liked him but he invaded my life. Yet it seemed so right. It had to be GOD'S WILL. My mom, family, and friends all liked him. We were engaged in Christmas and had a huge wedding in May.
Read more about marriage and fulfillment.
Discerning the call to marriage was a long process. But what about children? Today, people often disconnect marriage from children: it's become more about personal satisfaction than raising children. If children are on the horizon, it's a far distant one. And then, they're kept to a minimum, as if they're more a burden than a gift. Of course, David and I wanted children! I understood well that children were God's plan for marriage. In fact, they are the crowning glory of marriage, as the Catechism describes them. Consequently, I did not accept a position for the fall. I wanted to be at home with my children and raise them with David. He had a good position and was financially set.
Marriage: it was so important for my personal and spiritual growth. It was the first time in my life I was thinking of someone else: David. My husband became my whole focus. We had a lovely home near Lake Erie in Ohio in a beautiful family oriented community.
A few month later, praised be to God, I was pregnant. It was a miracle, that tiny new life in me. We had a huge house. Mom moved in with us to help. I was 38. My body went from 107 pounds to growing each day. Mom was a great help! We enjoyed her company and she loved being with us.
In March I delivered a huge baby boy, biggest in the nursery. David, Mom, and my sisters were ecstatic. Most of all me! When the nurse put him on my lap I was in heaven and I knew my calling was MOTHERHOOD. There, I found completion, fulfillment, and meaning.
The self-gift of motherhood, with its joys, challenges and rewards—in many ways, it's indescribable. It made me whole, more so than I could ever have been. Thank God I was called to the beautiful vocation of marriage and the gift of motherhood.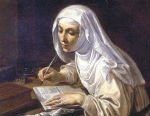 Renata Hunter received an MA from St. Meinrad Seminary. She has traveled in Europe and visited the Holy Land. Married to her late husband, David, for 40 years, they have a son and a daughter. Mrs. Hunter has served as a Catholic school teacher and in parish ministry. Her greatest passion is Jesus Christ and his holy Catholic Church.