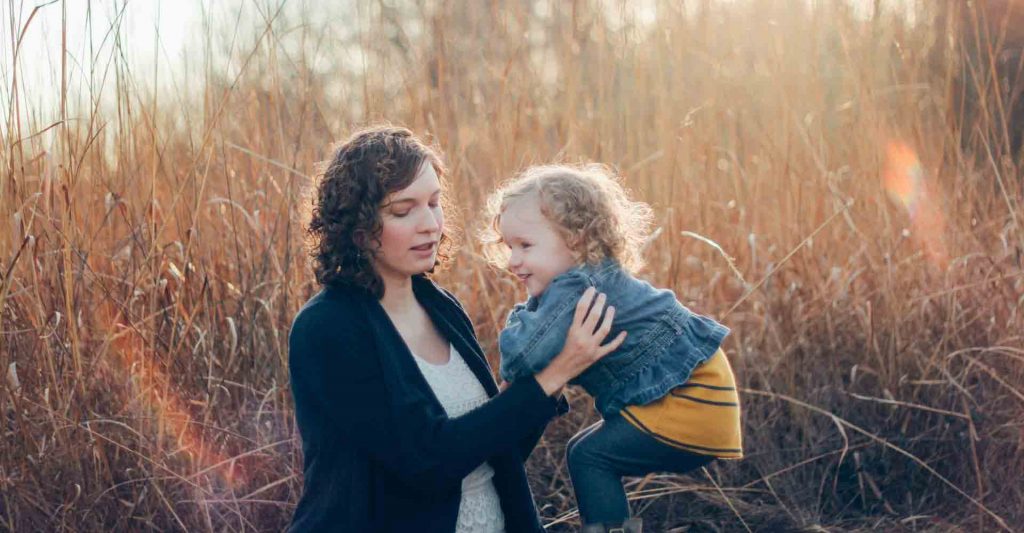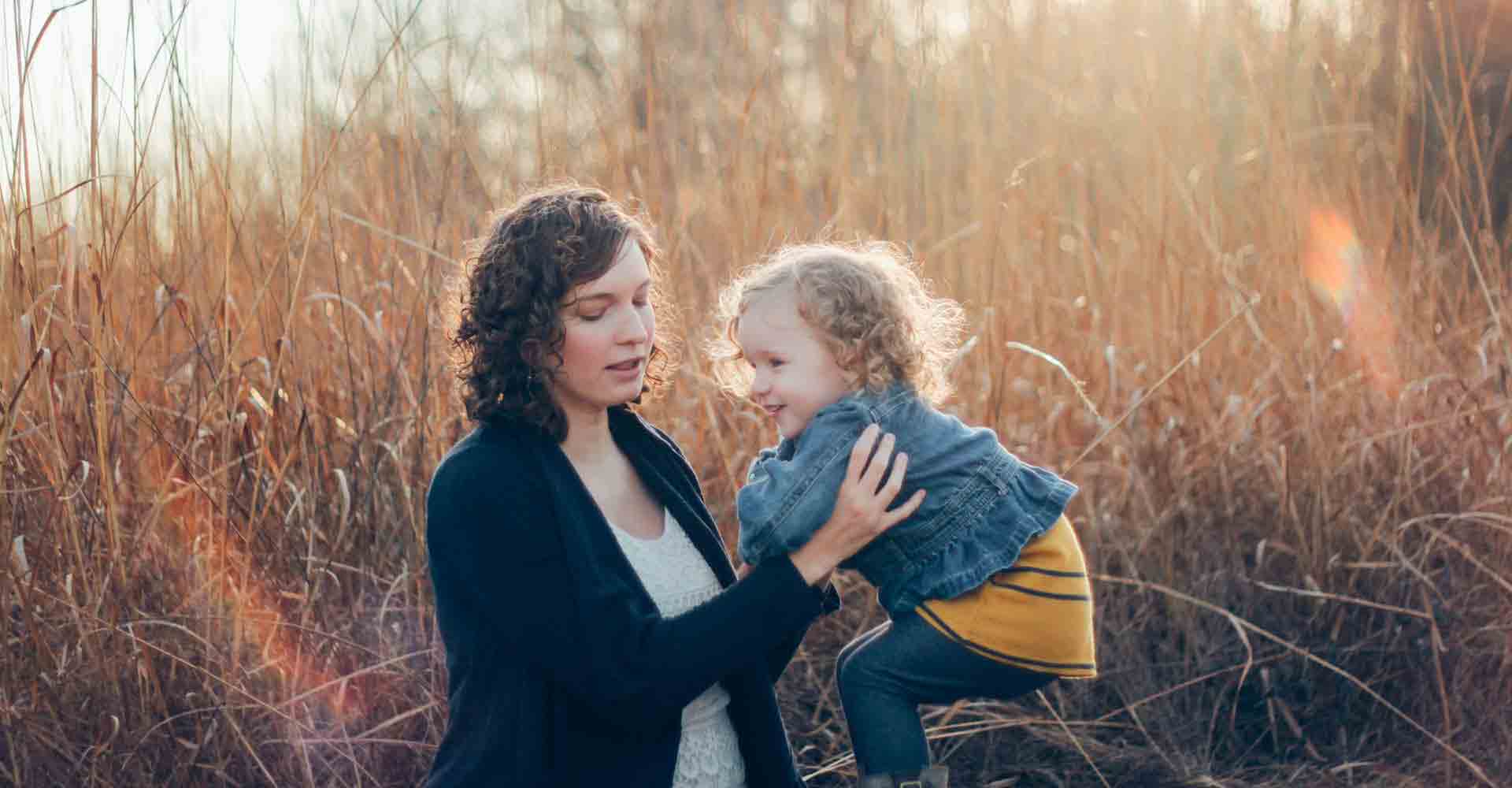 When Pope Francis spoke about the new evangelization, I was thrilled to see if there were any programs for single parents. I wanted to see if this underutilized and misunderstood group of people would be included within the parameters of the "go and make disciples" initiative. We are a growing minority in the Church and often overlook and underheard.
By Donna Caito
Regrettably, little has been done. Whenever I check out websites of various parishes, diocese, and other avenues, I see nothing for the single parent. Almost all programs within parishes are geared toward marriage or vocations. One or the other.
Once again, I find myself sitting on the sidelines, waving my hand excitedly, and shouting, "Put me in the game, coach!"
I do understand the difficulties of trying to find someone who's a single parent willing to discuss the nitty-gritty details about our lives trying to navigate both Catholicism and single parenthood. We're not going into a religious vocation. Many of us have no urge to get married or remarry. Hence, we sit by ourselves in the back pews and try not to cry as yet another marriage and family retreat is announced in the parish.
The biggest difference between myself and married parishioners in the Church is the constant double-standards, especially for single mothers.
I cannot win.
Normally, I work two jobs to make ends meet. Most single parents I know do too. It's simple economics: you lose one job; you have the other to fall back on. Or we work as much overtime as possible. If a parent in a married household does this, they are wonderful provider who works hard for their family. When we do it, we're ignoring our families and need to spend more time with the children.
Conversely, if I work only one job or have a part-time job to spend more time with my kids, I'm questioned on how I earn enough money to take care of them. People ask how I afford things like food and healthcare. It's a thinly veiled question as to whether I'm on social assistance or not. I'm not stupid and know when people are digging for information that's in no way their business.
I'd never think to ask a married couple how they afford things like food and healthcare.
Then there's child support. People ask me all the time about child support. As if that's any of their business. I don't ask married couples who pays what for their kids.
There are always arguments about non-custodial parents not having to pay child support. While there is a very minute minority who got railroaded by the system, most of them simply dipped out when things got hard. That's our fault too because we should've "picked better."
Some think I'm supposed to use my entire paycheck on my kids and only after that is gone should I get to use any child support. People also say that there should be a printout of what a parent spends with child support, and it should be taken away if we use it for things deemed "unnecessary." Evidently, I'm responsible enough to take care of children but not to spend money on what I deem "necessary."
As a single mom I dated some but not that often. I'd leave after the girls went to bed when the babysitter came and was home by midnight. My kids didn't even know I was gone. It was nice to get out and spend time with other adults in a social setting.
I was told I needed to spend that time with my children and not "looking for a man." Evidently, I was supposed to stand in their room and stare at them until it was time for me to go to bed. Married people get date nights all the time. It's healthy for their marriage. But single parents need to fixate on their children one hundred percent of the time.
When I decided to stop dating and instead focus solely on my children, work, and school, people told me that I needed to find a boyfriend. I couldn't live a life by myself and show my daughters what a healthy relationship looked like. They needed a father-figure. I have no idea how I was supposed to find this mysterious man without dating.
Then came the inappropriate questions about what I did about sexual urges. I don't know about married people, but I don't think anyone is half as interested in married people's sex lives as they are single parents. But my bedroom was the topic of many discussions.
Spoiler: it's not as interesting as people want it to be. I share my bed with my dog and cookie crumbs. Thrilling.
If I ask for help, I'm a leech. If I don't ask for help, I'm a martyr. If I take time to myself, I'm selfish. If I don't take time to myself, I'm not healthy. If I complain, I did this to myself. If I'm proud of myself for making it, I'm still a single mom who screwed up her life.
The biggest problem with any of this is trying to express to majority what it's like being a solo parent. No one other than single parents have a clue how mentally and emotionally draining it is.
It is being surrounded by married people making decisions that directly affect you at work, politically, economically, and in your Church while not fully grasping, often completely ignoring, your needs.
I can see many married folks saying, "I know how you feel. I often feel like a single parent myself when my spouse is gone for a day, week, month, or year." Yes, my friend, no one told you life was gonna be this way.
Imagine all the single parents reading this collectively rolling our eyes.
You're the people we're talking about. I don't care how long your spouse is gone, what hours they work, if they're called overseas or down the road to the grocery store. Until you're in the trenches of single parenthood, you don't get it. Just like myself, having never been married, can never fully understand what being married is like until I'm actually married.
As an aside, for some reason, married men and women love to say they feel like single parents. As if toughing it out is some badge of honor. They want all the recognition but none of the downsides of being a single parent.
Life isn't a competition. We don't get a shiny badge at the end if we had it harder than someone else. I'd much, much rather raise my daughters in a two-parent, healthy household than by myself. But I'd also much rather raise my children by myself than in a toxic relationship. I took the lesser of two evils and I'd do it again in a heartbeat. But being married and saying you're a single parent is a slap in the face to those of us who have had it all, the good AND the bad, by ourselves.
Have numerous people asked you if your children have the same father? Or listened as people gossip about that mom or dad who has X number of kids by X number of people knowing they probably did the same to you at some point?
Because I have.
Have people have asked you if your kids see their dad? Gave unsolicited advice on how to deal with your kids not seeing their dad? Want all the details on exactly why your children don't see their dad? After you deflect those questions, do people go to your children and ask why they don't see their dad? Have your children come to you crying because someone made them sad about not seeing their dad?
Because I have.
Have you had to sit down with an adult and explain that it's none of their business why your children don't see their dad and you're upset they pressed an issue your children obviously didn't want to talk about?
Because I have.
Have random men in your life have decided to become pseudo-father figures and come off as creepy and intrusive? And if they are indeed creepy and intrusive, you're told it was your fault because you should've known? But if they aren't creepy and intrusive and really are good people, you're rude and overprotective because not all people are bad people? Or the age old, not all men are bad?
Because I have.
Have random parents, mostly men, thought they should become parental authoritarian figures gave unwarranted and unwanted advice to your daughters about men and dating while contradicting you as a parent? Have you had to restrict your children from going to a friend's house after their parents decided to take it upon themselves to talk to your children about embarrassing and intimate things because they don't have a father to "talk about this stuff"?
Because I have.
Has someone asked you about your personal finances? Ask you if you get child support? Want to know how much? Have people asked how much money you make and how you can afford whatever it is you just bought? Made snide comments about child support when you get a new phone or have a nice haircut?
Because I have.
Have you been denied a job when you talk about your kids, and the interviewer noticed you don't have a ring on your finger? Has an interviewer asked you about your husband as a follow-up question? Have they asked what your weekends look like to see if you have a family unit or not? Did numerous interviewers walk you out to your car after an interview to see if you have car seats in it? Or flat out say they're concerned about you taking too much personal time off because you're a single parent?
Because I have.
Have you been denied childcare because the daycare provider was concerned you as an unwed mother might have a negative effect on their children? Have you had to scramble last minute to get childcare because you don't have another parent to lean on and, oh by the way, you took all your personal time when both kids got sick? Have your bosses ever told you that you're taking too much personal time off to take care of your children even though you're well within your allotted paid time off?
Because I have.
Have you been called a whore because you went on a date? A leech? A drain on the system? The reason for the moral decline in the United States? A statistic? How many times have you been told the wonderful statement, "You should've kept your legs together"?
Because I have. Numerous times.
Have you been called the reason your daughters had a bad boyfriend? A "psycho baby momma"? Do your daughters get made fun of because they must have 'daddy issues' when it's the (lack of the) daddy who created those issues but somehow, still, it's your fault? Do you lie awake at night listening to your children cry because they were called a bastard? Did your kids get mad at you because their father wasn't in their life even though you're not the one who broke contact and stayed away?
Because I have.
Have your children been told they should've been aborted because it would've made your life easier? Have you ever had to comfort your child and assure them you'd do it over and over again to have them in your life? Have you been a poor, single mother on welfare working and going to school to give your children a better life while being told you should've had an abortion and had kids when you were financially stable? That you were an irresponsible person to have children when you weren't ready?
Because I have.
Have you heard pro-life people completely ignore the women and children they're supposedly marching for when those women and children need help? Have you seen those pro-lifers complain about the cost of welfare and social systems in place to help single parents? Have you seen pro-life politicians cut practices in place to help those less fortunate, including single parents? Have you heard pro-life people complain about all the 'freebies' single parents get while not understanding the complexities of being a single parent? Then a month later talk excitedly about going to a pro-life march?
Because I have.
Have your child but don't you dare ask anyone for help in raising them. Give your child up for adoption if you can't afford them because there are millions of people who'd love to have a baby. Never mind how traumatizing that might be to hear let alone do. Seriously, if you're going to tell a woman that, you better have a houseful of adopted children and an application to take care of hers. Otherwise, sit down, shut up, and offer help instead of virtue signaling.
How many times have you been told contradictory things in the same breath?
You must be more discerning about who you date, but your list of requirements is too long. You're not getting any younger and a man would want to be with a woman who can have kids, but no man will want a woman with kids. Don't expect a man to treat your daughters as his own but if he doesn't you need to break up with him. Don't be thirsty but don't be picky.
If you don't lose weight, take care of yourself, have hobbies, put yourself out there, you'll never get a man. If you do lose weight, take care of yourself, have hobbies, and put yourself out there, you're selfish.
You're lonely? Get a pet. Have pets? You're a crazy cat lady.
Don't want a relationship? Not all men are bad. You should give that guy you don't want to date a chance because he's a 'nice guy' and not many men would date a single mother with children.
You got into a bad relationship? You should've been more careful and known he was a bad guy. Geesh. What kind of a mother brings a guy like that around her children?
Then there's the mental and emotional toll that comes with being a single parent. It's all on my shoulders all the time. Planning days, taking care of birthdays, teaching everything from how to tie their shoes to how to drive, coordinating schedules, cooking dinner, listening to kids talk about their days when I, myself, am mentally, physically, and emotionally drained. How exhausting it is to go to work and deal with the public and then go home and be the only parent in the house and do "all the things." Doing this especially sucks when you're working two jobs.
I know there will inevitably be the married person who says, "Being married isn't as easy as you make it sound! It's really hard! It's a lot of work and it's harder than you think! Sometimes I feel lonely even though I have a partner! It's a big source of contention in our marriage!"
Maybe you do and I'm sorry if that's the case. I really am. But you also have numerous programs within the Church to help you out. You have couples' retreats, programs, seminars, pre-marital and marriage counseling, books, podcasts, YouTube channels, and other things to enhance your marriage. You have a priest who is trained on how to counsel and give resources to you as a married person. You have plenty of other married couples you can talk to.
Moreover, you have a partner who (hopefully) loves you and you can look at and say, "This isn't working for me. We need help. Let's work on this together."
We get none of that. None. We get to talk to a priest who isn't trained in helping us. They're trained to help people wanting to get married, married, and people wanting to become religious. Very rarely does a religious person know what to do with a single parent at their wit's end and begging for help. Because, honestly, even I don't know how to help myself most days. Which is why those resources for single parents are so desperately needed.
Your single parent Catholic brothers and sisters are tired. We need just as much help, if not more, than married Catholics. And yet we get nothing more than the occasional singles mixer with watered down punch and our stories splashed everywhere as a cautionary tale of not having sex before marriage. We're tired of our decisions, no matter what they are, being questioned and gossiped about. We're sick of trying our best and constantly feeling like we're falling short.
And we're tired of being ignored.
Please, if you want to start an evangelization program within your parish, consider those of us who aren't catered to before you cater to those who already are. Think of the single parents when you plan retreats or have yet another marriage seminar. Think of single parents when it comes time to pick a Parish or Finance Council. Think of single parents when you want to reach out to someone and help. Don't suppose you know what we need. Just reach out and ask.
Because I guarantee you, the single Catholic parent you're talking to is going to say, "No one has ever asked me that before."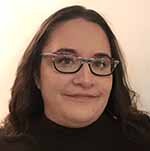 Donna Caito has a B.S. in Management and a M.A. in Theology. She's a Catholic revert who didn't want to be a Catholic but couldn't come up with a good argument otherwise. She lives in the middle of nowhere with her children, her black cat named Midnight, and her white dog named Jack Frost. In her spare time, she enjoys writing about her unique place in the Catholic Church as a single mother and giving good reviews on Google.