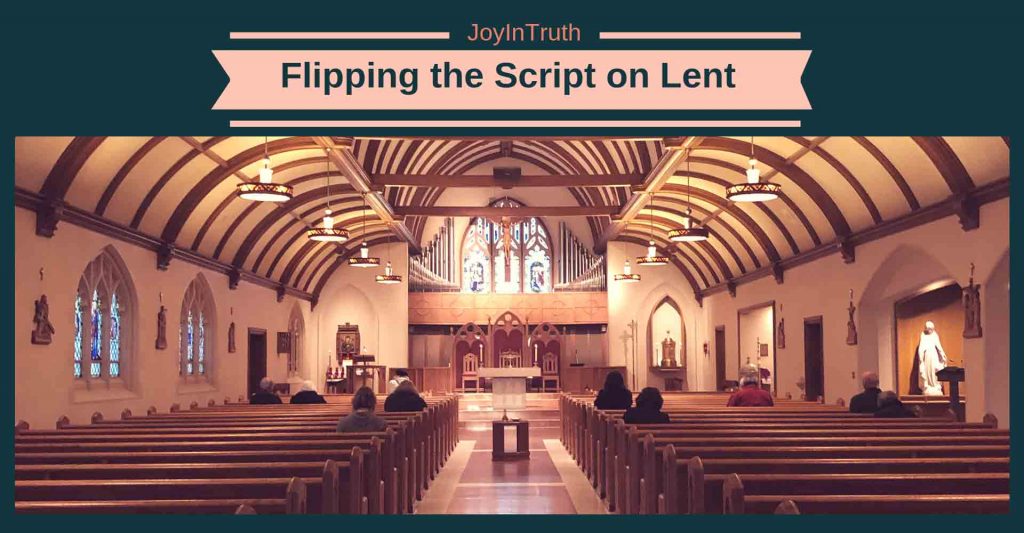 I've been thinking a lot lately about flipping the script on Lent. The idea started in preparation for a presentation at work where I was sharing tips for networking.
By Lauren Heaton
12 March 2019
Grant, O Lord that we may begin with holy fasting this campaign of Christian service so that, as we take up battle against spiritual evils, we may be armed with weapons of self-restraint. Through our Lord Jesus Christ, your son, who lives and reigns with you in the unity of the Holy Spirit, one God, for ever and ever.

Collect prayer for Ash Wednesday mass 2019
I've been thinking a lot lately about flipping the script. It started in preparation for a presentation at work where I was sharing tips for networking. I had heard a fair amount of people talking about how they hate networking events, they feel so awkward, it's hard to step outside your comfort zone and talk to people you don't know etc. So in my presentation I encouraged them to flip the script in their head of what networking looked like to them. It's common psychology to stop narrowing in on all the negative aspects of a future event and instead envision the event being successful, picturing yourself walking in confidently and enjoying meeting new people. It can make a world of difference in how you approach and experience the event.
With that in mind, I'd like to flip the script on Lent.
We could focus, this Lent, on the one or two things we can't do for 40 days. But that seems pretty limiting and a fairly miserable way to live. God even warns us not to mope around like that saying, "When you fast, do not look gloomy like the hypocrites" (Matthew 6:16).
Each time I am tempted this lent to break my fast I am going to remind myself of WHO I am sacrificing for, and it's not me. I am going to focus on the great YES I am saying, instead of dwelling on the tiny "no" fasting requires.
I look at the martyrs of our time, those being actively persecuted for their Catholic faith right now and I desperately want to help them. I see the hurting hearts of the people around me who both knowingly and unknowingly say no to God and yes to the lies of the Devil. I long to share with them the love of God. The suffering present in our world reminds me that we are at war, the war for souls.
This Lent I want my sacrifices to be my contributions to fighting that war. Will you join me? God invites us to be co-redeemers with his Son, Jesus Christ. In fact, that is one traditional purpose of fasting.
Every time I am tempted to break my fasts I am going to offer up a little prayer for the people in this world who sacrifice much more than I do for their faith. I want to be supporting the body of Christ with my tiny sacrifices. I want each "no" I say be a much bigger "yes" for the glory of God.
This is my prayer: "Jesus will you please accept this offering, as tiny as the stone that took down Goliath, and use it for the glorification of God's kingdom?"
And I am going to trust God to do the rest.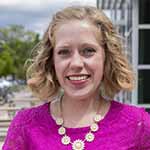 Lauren is a young Catholic professional working in the marketing industry. She loves working with high schoolers and leads a high school youth group. She is also passionate about leading a young women's bible study, is on the leadership team for West Denver 2:42 a young adult ministry and sings at her church. Lauren is a modest fashion enthusiast, pancake connoisseur, promoter of faith and fitness, and lover of all things family oriented.