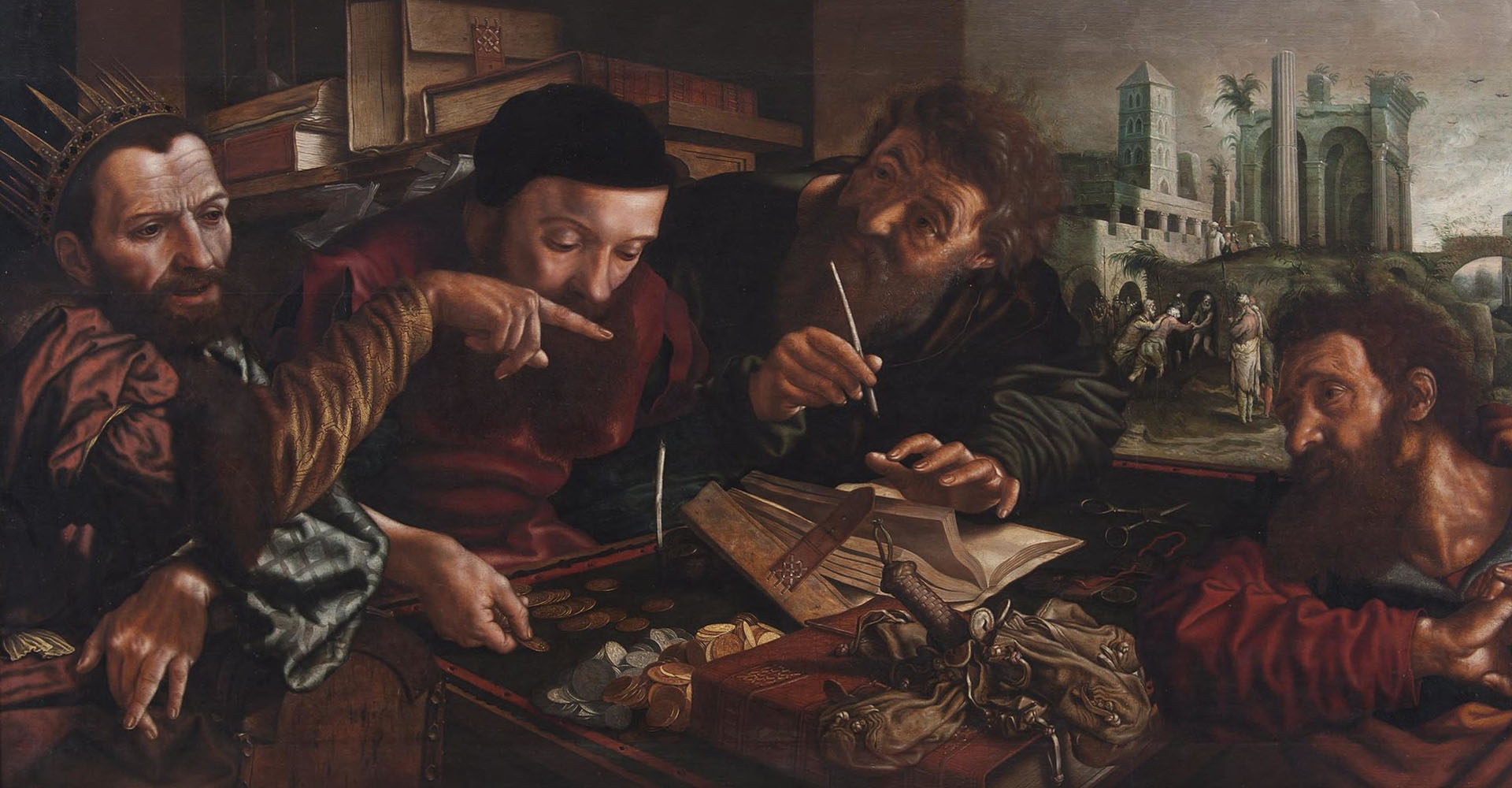 Forgiving and forgetting? Forgiveness is often misunderstood in thinking that forgiving means forgetting. However, the act of forgiving does not require forgetting; it requires that we are transformed in Christ through the gift of his Spirit. Forgiveness must come from the heart.
By Deacon Frederick Bartels
17 August 2017
In Today's gospel (Mt 18:21—19:1), Jesus teaches us about the necessity of forgiving and showing mercy toward others as a requirement of entry into his kingdom. He gives this teaching by presenting the parable of the merciless servant who, although his significant former debt had been released by his compassionate master, refuses to do the same for a fellow servant indebted to him for a much smaller amount. Consequently, he is summoned before his master, declared a "wicked servant," and handed over to the "torturers until he should pay back the whole debt."
Following this sentence, Jesus issues this divine warning: "So will my heavenly Father do to you, unless each of you forgives his brother from his heart." As we recite in the Lord's Prayer, "forgive us our trespasses, as we forgive those who trespass against us," our reception of forgiveness from God is predicated upon our forgiveness of others. The one who refuses to extend forgiveness cannot himself receive it. Those who desire to live in Christ's kingdom must live as Christ himself lived: they must love others as Christ has loved them (Jn 13:34).
Read: the twenty-first century war against judgment.
But what does it mean to forgive? I frequently hear it said that forgiveness requires forgetfulness. That is, if we have truly forgiven our neighbor's offense against us, then we must also have forgotten it. Is this true? Must I lose the memory of an event in which I've been injured in order to ensure I've forgiven the offender? Further, is the supposed requirement of forgetting a healthy way to understand what forgiveness is about?
In the context of the Lord's Prayer, with reference to the topic of forgiving others, the Catechism of the Catholic Church mentions the word "forget" only to say that it is not within our human power to not experience feelings or emotions in connection with another's offense against us, nor is it within our powers "to forget an offense":
Thus the Lord's words on forgiveness, the love that loves to the end, become a living reality. The parable of the merciless servant, which crowns the Lord's teaching on ecclesial communion, ends with these words: "So also my heavenly Father will do to every one of you, if you do not forgive your brother from your heart." It is there, in fact, "in the depths of the heart," that everything is bound and loosed. It is not in our power not to feel or to forget an offense; but the heart that offers itself to the Holy Spirit turns injury into compassion and purifies the memory in transforming the hurt into intercession.

CCC 2843
God does not require something of us that is opposed to our human nature, incompatible with the abilities and good qualities of soul which he has bestowed upon us as his beloved creatures. Our Father has, in his superabundant wisdom and love, created us in the image of his incarnate Son, gifting us as rational persons with an intellect and memory. Forgiveness cannot mean forgetfulness. There's no requirement to annihilate our human nature. We cannot simply switch our memory off as we might turn off a light in a room.
As We Forgive Those Who Trespass Against Us
Forgive us our trespasses as we forgive those . . . . We are to forgive others as God the Father has forgiven us in his only begotten Son. It is Christ who, by his sacrifice on the cross and the Paschal Mystery, is the source of Divine Mercy. It is by Christ's love and the gift of his Spirit, sent into our hearts in virtue of faith, that we are given the power to forgive as God forgives:
This "as" is not unique in Jesus' teaching: "You, therefore, must be perfect, as your heavenly Father is perfect"; "Be merciful, even as your Father is merciful"; "A new commandment I give to you, that you love one another, even as I have loved you, that you also love one another." It is impossible to keep the Lord's commandment by imitating the divine model from outside; there has to be a vital participation, coming from the depths of the heart, in the holiness and the mercy and the love of our God. Only the Spirit by whom we live can make "ours" the same mind that was in Christ Jesus. Then the unity of forgiveness becomes possible and we find ourselves "forgiving one another, as God in Christ forgave" us.

CCC 2842
Let's look back again at paragraph 2843 of the Catechism: "It is not in our power not to feel or to forget an offense; but the heart that offers itself to the Holy Spirit turns injury into compassion and purifies the memory in transforming the hurt into intercession."
The person who totally opens his heart to God, finds it is wonderfully and mysteriously transformed, warmed by the divine light of the Spirit of God who is himself infinite love. This Love permeates our thoughts and actions, elevating our way of thinking and living to the sublime and ineffable heights of God, enabling us to act in unison with the tenets and principles of his heavenly realm. It is by this supernatural power of the Spirit that the memory is purified of seeing things in only a negative, vindictive, angry way. The Spirit "turns injury into compassion, . . . hurt into intercession." The Spirit of God melts hardened human hearts by the delicate kiss of divine Love, configuring men to the likeness of Christ.
Christian prayer extends to the forgiveness of enemies, transforming the disciple by configuring him to his Master. Forgiveness is a high-point of Christian prayer; only hearts attuned to God's compassion can receive the gift of prayer. Forgiveness also bears witness that, in our world, love is stronger than sin. The martyrs of yesterday and today bear this witness to Jesus. Forgiveness is the fundamental condition of the reconciliation of the children of God with their Father and of men with one another.

CCC 2844
Forgiveness of others is required of all who bear the name of Jesus. Those who refuse, cannot be associated with Christ, for in doing so they also refuse to extend compassion as their Master has extended it to them. In order to forgive others, it is necessary to will it as Christ himself willed to die on the cross for our sake. God's grace makes true forgiveness possible for men. In union with Christ, we are then enabled to intercede even for our enemies, plead that God's mercy is granted to those who hate, persecute and injure us, and hope, as we must always if we should ever call ourselves disciples, that all may be saved.
Photo Credit: Jan Sanders van Hemessen [Public domain], via Wikimedia Commons.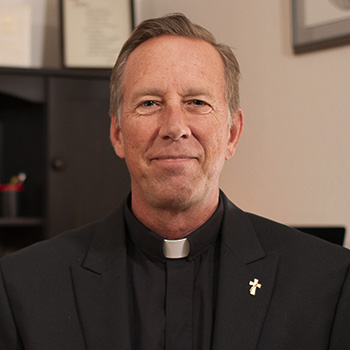 Deacon Frederick Bartels is a member of the Catholic clergy who serves the Church in the diocese of Pueblo. He holds an MA in Theology and Educational Ministry and is a Catholic educator, public speaker, and evangelist who strives to infuse culture with the saving principles of the gospel. For more, visit YouTube, iTunes and Google Play.