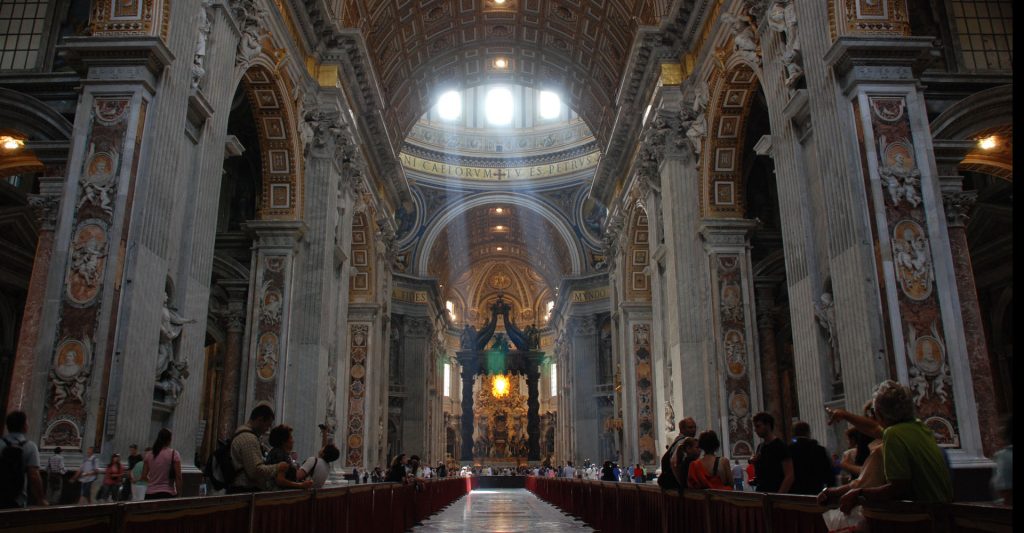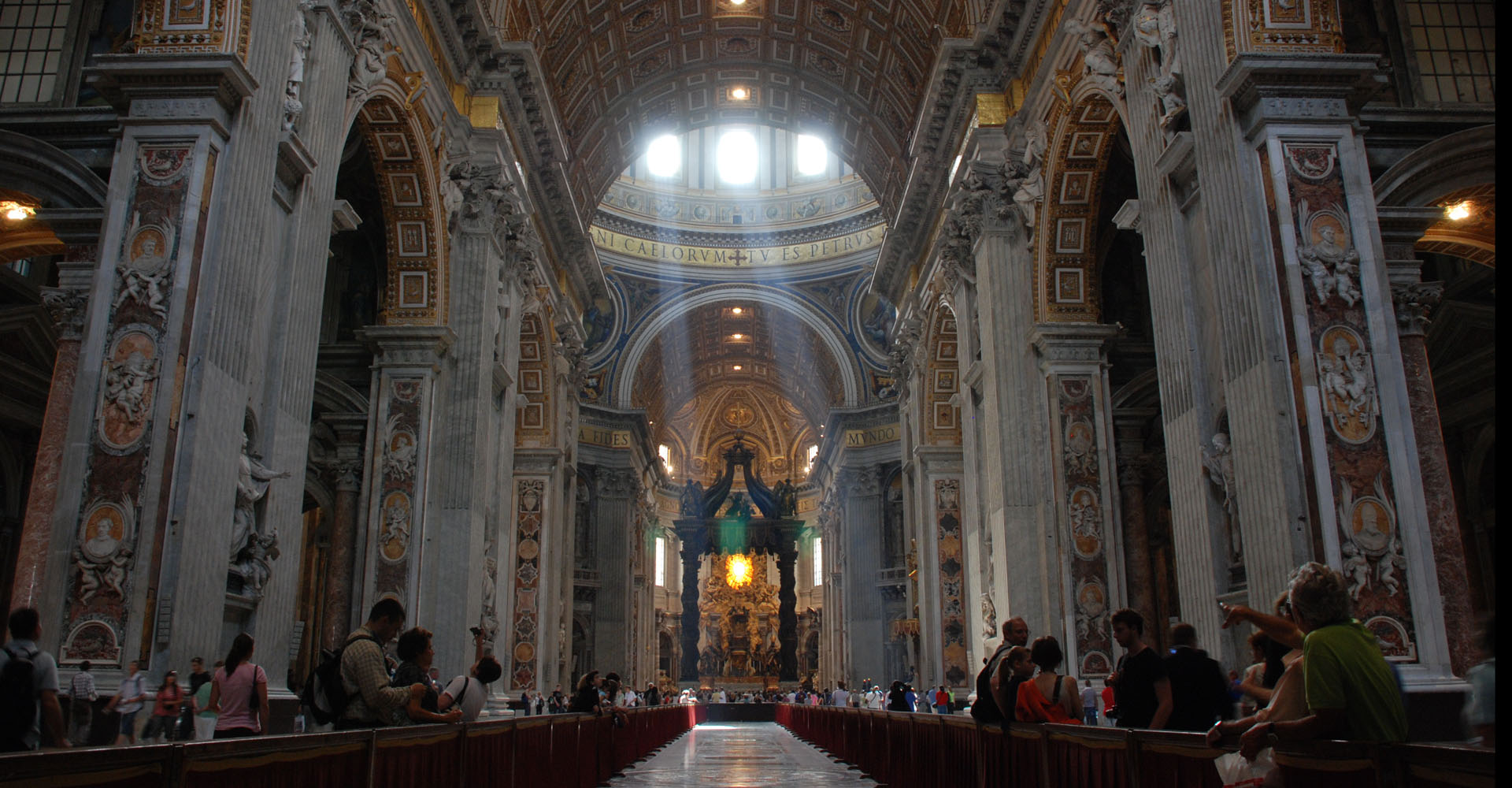 I don't know designer clothes, or fancy cars, or big houses and definitely don't feel as though I'd be comfortable with them. Rather, I want memories of the people I love, moments with my children when we laugh so hard we're clutching our stomachs, and taking a moment to enjoy the beauty of simplicity.
By Donna Caito
Catholics want to see more people in the pews every Sunday. We think back to the massive Catholic immigration into the United States in the late 1800s and early 1900s. Throughout the years, those numbers have declined drastically with every passing generation. But what are we doing now to keep the pews filled?
While the Catholic Church never changes the needs of her people do.
We must remember parishes in the late 1800s and early 1900s saw an influx of parishioners because of a massive immigration to the United States by Catholics from different countries. People from eastern European nations like Italy, Germany, and Poland were seeing a huge lack of farming land. Families were bigger due to some advances in medicine and the decline of death during a woman giving birth. With that influx of family members came a decrease in land to support those growing families. The farm can only be split so many ways.
In Ireland, there was a colossal potato famine. Starvation was a real concern. Therefore, when hearing about this brave, new world where land is plentiful, many came to America to seek out a new life.
The land of Protestants
Catholics must remember the United States is a Protestant nation. When a bunch of immigrants came to America with their Catholic religion, a lot of Protestants in our country became concerned about turning America into a "papist nation." Nativists worked actively in kicking out the new Catholics from their country. The Ku Klux Klan began spreading their hatred from blacks to Catholic immigrants. Keeping America "pure" was something many people agreed with.
The saving grace of many immigrants was to find others like themselves. They founded districts like Little Italy, Little Ireland, or Chinatown where they had neighbors and friends who spoke the same language and had the same values. Instead of going to stores where they were unable to purchase goods, they created their own stores.
Instead of going to a Protestant church who disdained them, they built their own churches who welcomed them.
Your parish was your home
Those churches became the epicenter of their lives. If you needed anything, you went to your local priest who spoke your language and had influence in the community. When you wanted to have a party or a festival, you did it with your fellow churchmen. Your life became entrenched in the Catholic parish because they were the ones who knew what you had been through, what you were going through, and what you would go through in the future. Your children were baptized in the same church they were educated in, went to First Communion and Reconciliation, was married, and had their funeral in. If you moved from one city to another, you found your pocket of people and lived relatively the same life as before.
Catholic schools were built out of necessity. Anti-Catholicism was alive and well in classrooms. Catholic children were taught their beliefs were wrong. Many teachers hated immigrants and doubly so with Catholics. In response, Catholics created their own schools of instruction where their children were taught Catholic, not Protestant, values.
Then things changed
Enter in the second generation of immigrant Catholics; the Baby Boomers. Baby Boomers largely went to Mass because that's what their parents did. They grew up in their pockets of the community because that's where their parents lived. They went to Catholic schools because that's where their parents sent them.
Unlike the immigrants before them, these first-generation Americans were exposed to college. Higher education applications soared during the Baby Boomer's rise into adulthood. In colleges and universities, people went to the main campus church. There they didn't pocket themselves with other children of migrants from their parent's homeland. Instead, they found other children of immigrants from all over the world. Meeting these new people meant sharing ideals, cultures, and beliefs.
Baby Boomers no longer settled in their childhood homes but rather ventured out into the world. Applications for jobs in other parts of the city were common. Suburbs exploded where the small niche neighborhoods bled out into the sprawling landscape surrounding the cities. Rather than living next to only Italian, Irish, Polish, or other countrymen, your neighbor might be of any race or religion.
As a result of this intermingling of nationalities, parishes no longer subscribed to one ethnic group but focused on inclusivity. Vatican II change the Mass in drastic ways. The priest no longer faced the Tabernacle, but rather to the audience. Mass was no longer said in Latin but in the mother-country's language. Statues were taken down. Ornateness was frowned upon and simplicity was the focus.
Numbers still declined as things like "free love" and secularism bled into everyday life. The parish is no longer the center of a person's world. Rather it was a place to go every Sunday and worship.
And then the Gen X-ers came around. The dissenters. The ones who look at any large institution with disdain. Going to college or a university wasn't a big deal. Their parents went so it was a foregone conclusion they would as well. The children in Religious Education were nothing more than another person who was Catholic. Gen Xers had no shared history, no real glimpse into a sameness that tied us together.
We also had the benefit yet hardship of the widespread influence of the internet. Ideas and beliefs were no longer something spread at local universities but something that could be gained simply by logging onto a computer. Instant gratification became normalized. A question was answered by the touch of a button.
Excess became the name of the game in the 1980s and beyond. The Depression was a thing of the past, something our grandparents complained about but not anything we really felt. Everything was glitz and glam. Money became god. Shows like "The Lifestyles of the Rich and Famous" kept people glued to their screens. "Keeping up with the Jones" became a mantra for people.
Religion was watered down to make them more palpable to the people as attendance dwindled. People stopped going to Mass in droves. Faith was something for idiots. "How to get rich quick" books were all the rage. Monetary success was everything and anything that got in the way of it was discarded.
People kept wanting more, more, more without knowing exactly what they were looking for. Drugs, money, fame, sex, gluttony was rampant. Make it bigger and better was the national motto. And things largely have not changed. Sure, pop culture has morphed from one aesthetic to another, but consumerism and secularism has bled over into the coming generations. Just watch any famous person on YouTube. "Hauls" of massive amounts of clothing, makeup, furniture, food, anything and everything purchased can be watched with the click of a button.
We went from a world where needing something largely meant taking the time to create it to a world where people complain about ordering an item across the country and having to wait an entire twenty-four hours for it to be delivered.
We've come to a place where religion was ignored for so long it's a foreign concept for the Millennials and Gen Z. They haven't grown up in a time where attendance at Mass is normalized but rather something foreign. Religion is seen as old fashioned. Something their bigoted grandparents engage in. Because of the gluttony and instant gratification of the 1980s, religion and piousness in general is disdained. Not wanting to be rich, not wanting the best of everything, is looked at as if it's fake.
For the vast majority of Americans, saying I'm good being poor and having just enough to survive is looked at either like a jealous statement or a statement made by a mad person. Not wanting more than what I already have is suspect.
I don't know designer clothes, or fancy cars, or big houses and definitely don't feel as though I'd be comfortable with them. Rather, I want memories of the people I love, moments with my children when we laugh so hard we're clutching our stomachs, and taking a moment to enjoy the beauty of simplicity.
Having a car so expensive I'm too scared to drive it or a house so big I fill it with stuff I'll never use gives me anxiety.
What the Catholic Church fails to realize is Millennials and Gen Z wants to be fulfilled but they don't know how to go about it. Self-help books are a huge industry which is telling of our American culture. People believe reading a book by a popular celebrity, psychiatrist, or doctor will give them all the keys to success. They think with one book they can change from a deep longing to wanting more to being happy where they are. Only that book doesn't do it, so they buy another. And then another. Because secular gluttony is real and that's what the authors bank on. That one book won't help. We know this. But we keep reading because somewhere, somehow, we will find that one thing to solve all of our problems.
Only one book I know does that and even then, it takes a lot more work to become completely fulfilled and happy with life.
The Bible
The strange thing about people reading the Bible currently is they take it in today's context. Very few people read the Bible and relate it to Old Testament and New Testament times. Rather, they take the Bible and attempt to make sense of it in today's terms. They fluff it up to make it more palpable just like the churches have done with their services. Every year it seems as though there's a new format of Bible coming out to make it "current."
But it's not a current book. It's a book written throughout thousands of years. And to read the Bible today as if it were written yesterday is a detriment to our understanding of it.
For instance, take John Chapter 6, which is resoundingly fitting for this article. We see Jesus feeding the masses with a few barely loaves and fish.
What we need to understand about this feat is food in the New Testament times is vastly different than food as we think of it. Today, we simply go to the grocery store when we run out of food. If we're in a hurry to make dinner, we run to the local fast food restaurant. In New Testament times, even making bread was an ordeal. There was farming the grain, drying it out, grinding it into flour, and then mixing it with water drawn from a well, other ingredients being added which were farmed at the house, and baking it in a clay oven. Whereas we, as modern humans, can go to the grocery store and buy an entire loaf of bread for little more than a few dollars.
When Jesus performed the miracle of the loaves and fishes, the people were astounded. This had never been done before for the people of the lower and middle classes. Someone not only creating a miracle but feeding them was astounding. They weren't rich. They were used to struggling to feed themselves. Growing, harvesting, and processing food took up most of their time.
There was no wonder he was called "The Prophet" (John 6: 14). It's obvious they were going to follow him because he was fulfilling their fundamental needs. One drought, one fire, one bad crop, one increase in taxation meant starvation. When Jesus fed them, it was more than a simple meal. It gave them life for one more day.
So, they kept coming back. They followed him wherever he went. And he told them the truth; you're coming to me for food, but I want to give you something better than food. I'm giving you the Bread of Life. They instantly think of Moses and manna coming down from heaven. Again, their minds go to temporal things.
Just like in many self-help books. Speak it into existence. Ask the universe for what you want, and it will be given to you. Have an inspiration board up in your room so you can look at what you desire every day and work toward it. All temporal stuff being fed to society as the be-all, end-all of wanting more. Problem is once you get that one thing you want, there's always something else around the corner to covet.
Jesus says, "I am the bread of life; whoever comes to me will never hunger, and whoever believes in me will never thirst" (John 6:35).
The people don't believe him. They mutter to each other, "Is this not Jesus, the son of Joseph? Do we not know his father and mother? Then how can he say, 'I have come down from heaven'?" (John 6:42).
Instead of looking at Jesus in wonder, they become suspicious. He's speaking crazy talk. The miracles he performed are immediately forgotten. The people aren't getting what they want so they do what most people do.
They abandon Jesus
Even Jesus's disciples walked away. "Then many of his disciples who were listening said, "This saying is hard; who can accept it?" (John 6:60).
Jesus looked at them and said, "I know who does and does not believe. You won't listen to a thing I said. Sure, when your lives were going well and we were having a good time, you stuck around. But the minute things get difficult or hard to understand, you're going to walk away."
They did. They walked away. "As a result of this, many of his disciples returned to their former way of life and no longer accompanied him" (John 6:66).
Instead of running after them, Jesus turned to his Apostles and asked, "Do you also want to leave?" (John 6:67).
Simon Peter immediately answers, "Master, to whom shall we go? You have the words of eternal life. We have come to believe and are convinced you are the Holy One of God" (John 6:68-69).
I was speaking to my oldest the other day about Catholicism
I asked her why she thought so many of her friends are atheists and how she manages to reach them. What she said broke my heart.
She said, "A lot of my friends are really confused by praying. They think we look at God like some genie who answers wishes. So, if a kid asks God for a bicycle and doesn't get it, does that mean God doesn't exist?"
She shook her head and explained, "I told them it doesn't work that way. God's not some genie you constantly ask for stuff from. God's a Father. He guides us. Sometimes we get what we want and sometimes we don't. But like a good parent, we don't just get stuff because we want it. We get it because we earned it. And sometimes bad things happen. Sometimes we do stupid things, or someone gets cancer or something. That doesn't mean God doesn't care. That just means we need to lean on Him and figure out our next steps."
Her response startled me. I had no idea secularism had seeped so deeply into people's outlook on life they couldn't believe in a God who wouldn't give them everything they wanted. As if not getting a bike as a child would create an entire life of doubt.
The problem with this thinking is always wanting more. We humans are a selfish lot. Every time something goes wrong, we want God to fix it. Every time we want something, we want God to give it to us. Or we look at the starving children in a foreign country and want God to fix everything.
I can imagine God saying to us, "That's where you come in, my beloved child. What are you doing to fix it?"
Working in a non-profit opened my eyes to so many things about young people in today's world. What was interesting to me was the different schools who would come in to help. Parochial school children would come in every month or so, often every few months. They would help a lot and I was happy to have them.
But it was the public-school kids who really surprised me. They came in every Saturday morning without fail. They came in groups of five to ten students right on the dot when we opened and often stayed late into the evening as we cleaned up. They emailed me every Friday to tell me they were coming the following Saturday. They had no religious affiliation, no reason to hang out at a Catholic center in a pro-life pregnancy center, but they were there every Saturday morning until noon and often later.
The most interesting thing was they never did it for a school project or because they were told to by their school's administrators. When I asked why they kept coming back, they said, "We think it's a great thing you're doing and want to be a part of it."
Looking for meaning
People who are looking for the meaning of life are really looking for something to be a part of. Just like the immigrants of the 1800s, people want to feel like they're safe and welcome. They want to know their life, their future, their everything has value. Unfortunately, our material world has taught them from a very young age you get satisfaction in material things. As Catholics, we know that can't be more untrue. You find fulfillment, you find value in your life, by joining something that is bigger and better than you will ever be.
Right now, today, we're stuck inside our homes while longing to go outside and be in the world. The one thing most Catholics miss the greatest in quarantine is going to Mass and Reconciliation. We know this self-isolation will end eventually. But this longing, this feeling like something is missing in my life is exactly the same feeling I had when I was longing to find my path back to the Faith.
And so, when the doors open again, let's invite those people in our lives who seem to be lost and longing to be a part of something bigger and better. Let's tell them about a place where they will be welcomed with open arms and open minds. Because everyone wants a place to belong while working for the greater good.
Let's welcome them home.
Photo Attribution: By MarcusObal (Own work) [CC BY-SA 3.0 (http://creativecommons.org/licenses/by-sa/3.0) or GFDL (http://www.gnu.org/copyleft/fdl.html)], via Wikimedia Commons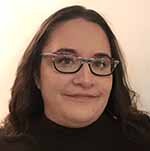 Donna Caito has a B.S. in Management and a M.A. in Theology. She's a Catholic revert who didn't want to be a Catholic but couldn't come up with a good argument otherwise. She lives in the middle of nowhere with her children, her black cat named Midnight, and her white dog named Jack Frost. In her spare time, she enjoys writing about her unique place in the Catholic Church as a single mother and giving good reviews on Google.