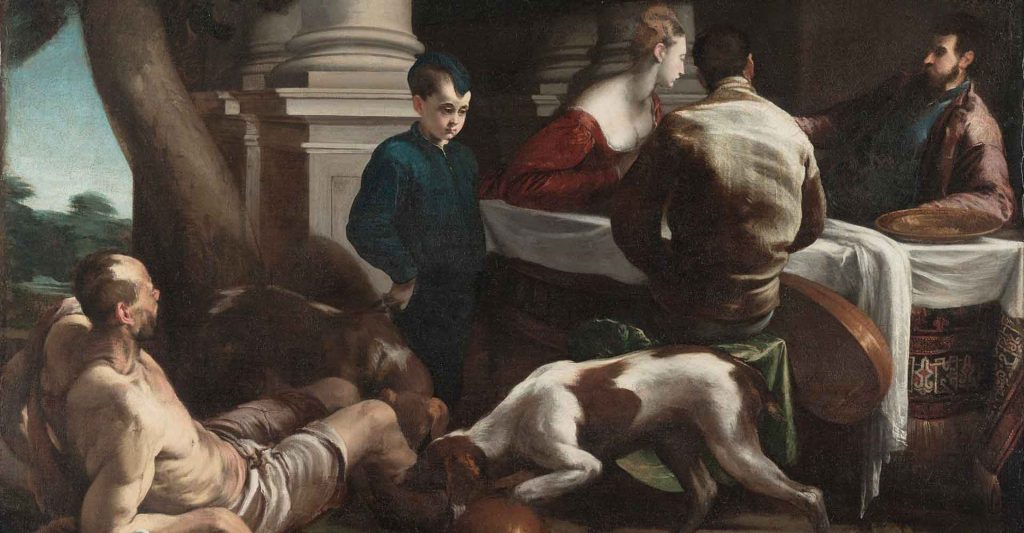 Landing on the wrong side of the great chasm for all eternity is as close as dying in a state of mortal sin. Jesus' parable of Lazarus and the Rich Man teaches this important truth: every person faces at the end of his earthly life the possibility of an eternal, unchangeable destiny. Salvation or damnation. One is good. The other terrifyingly bad.
By Deacon Frederick Bartels
25 September 2022
In our Gospel today (Luke 16:19-31), Jesus tells a parable about two men with two very different destinies in the netherworld, where there is a great chasm that prevents anyone from crossing over from one side to the other.
The Parable of Lazarus and the Rich Man
What fundamental point is Jesus making with this parable? Jesus is contrasting the two possible fates that await us in the afterlife: salvation or damnation. In other words, there are two destinies ahead which we must face: a good one, as Lazarus experienced, and a terribly bad one, as the rich man experienced due to his selfish rejection of love of neighbor.
Furthermore, these two destinies are unchangeable. There's a great chasm that prevents anyone from crossing from one to the next. Therefore, one of the main points Jesus is making is that we had better ensure that we are living in this life according to God's will and following his commandments. We must orient our lives to Christ and his truth, for if we reject our Lord and his teaching we place our soul in peril of eternal damnation in hell.
What is Hell?
But what is hell? Is it real? Is it a danger? Many today dismiss it as an impossibility as if no one could ever end up there. Others say it's a temporary state. These views are false.
Jesus repeatedly warns of the dangers of hell in the gospels in his parables and in his direct teaching, such as when he speaks about "Gehenna" and its "unquenchable fire."
For example, as the Catechism tells us (CCC 1034), "Jesus solemnly proclaims that he "will send his angels, and they will gather . . . all evil doers, and throw them into the furnace of fire" (Mt 13:41-42), and that he will pronounce the condemnation: "Depart from me, you cursed, into the eternal fire!" (Mt 25:41).
The teaching of the Church affirms the existence of hell and its eternity. Immediately after death the souls of those who die in a state of mortal sin descend into hell, where they suffer the punishments of hell, "eternal fire." The chief punishment of hell is eternal separation from God, in whom alone man can possess the life and happiness for which he was created and for which he longs.

CCC 1035
How do People End up in Hell?
The question is, how do people end up in hell? As we just heard from the teaching of the Church, people who die in a state of mortal sin immediately descend into hell. The reason for this is that mortal sin is itself a rejection of God and therefore severs our relationship with him.
Mortal Sin
The next question we need to answer is, "What is mortal sin?" How does a person incur the guilt of mortal sin and merit its punishment?
For a person to be guilty of mortal sin, three conditions must together be met: 1) a grave wrong is committed; there is grave matter involved such as breaking one of the ten commandments. 2) the person who commits the act knows it's wrong; he's aware of its sinful character. 3) he freely chooses the act; he consents to it with his will (cf. CCC 1857).
When these conditions are met, a person is guilty of mortal sin.
Complacency and Self-Deception
Some of the chief dangers Christians face today are complacency and a tendency to be dismissive of the serious nature of mortal sin.
In our first reading (Amos 6:1, 4-7), the prophet Amos tells us: "Woe to the complacent in Zion!" Some of the Hebrew people had fallen into worldliness. As a result, they lived careless lives of decadence. Christians can fall into the same kind of trap.
In terms of being dismissive about mortal sin, people who've committed mortal sin often convince themselves that they are not actually rejecting God and destroying their relationship with him. When in fact, mortal sin is itself a rejection of God because it is a rejection of his holy will, and therefore it severs one's relationship with God.
Recall these words of our Lord Jesus:
Not every one who says to me, 'Lord, Lord,' shall enter the kingdom of heaven, but he who does the will of my Father who is in heaven. On that day many will say to me, 'Lord, Lord, did we not prophesy in your name, and cast out demons in your name, and do many mighty works in your name?' And then will I declare to them, 'I never knew you; depart from me, you evildoers.'

Matt 7:21-23
In terms of complacency, Christians face a particular trap: they often deceive themselves into thinking that mortal sin is very difficult to commit. But is it? Is mortal sin difficult to commit? No, it's actually quite easy to do, especially given the worldly pressures and influences we face.
For example, committing a mortal sin is as easy as deciding not to participate in the holy Mass on Sunday without a serious reason for not attending. If a Catholic skips Mass on Sunday because he'd rather sleep in or go bicycling with some friends, he commits mortal sin, provided that he knows it's wrong to miss Mass.
Contraceptives:
There are lots of other examples. Let's talk about one more in particular: the use of contraceptives in marriage to prevent pregnancy. In today's militantly secular society, many Christians fall into the trap of contracepting. When Catholics know that the Spirit-guided Church teaches that the use of contraceptives to avoid pregnancy is a grave sin and yet freely choose to use them anyway, they commit mortal sin.
Don't be deceived by temptation, the devil, and the world! Don't fall into self-deception. The use of contraceptives to avoid pregnancy places your soul in peril. If you use them, you risk being trapped on the wrong side of the great chasm for eternity.
Why are Contraceptives Sinful?
The question is, why does the use of contraceptives place a person's soul in peril? Lots can be said about that. But let's just take a look at one small angle on it for now: the end does not justify the means. What is meant by that statement? It means that a good intention never justifies an evil method to obtain the desired good goal.
For example, suppose your goal is to get to work but you don't have a car. Your intention or desired goal of getting to work is a good one. But what means are available to you to obtain that end?
You could have a friend drive you. Maybe you could walk or take the bus. Each of these means are not morally wrong, and therefore are acceptable. On the other hand, would it be okay for you to steal a car and drive it to work? No, it would be immoral to do that because it's the sin of theft. If you steal a car, you'd be using an evil means to obtain your desired goal. That is what it means when we say, "the end does not justify the means." We must never do evil to bring about a good intention.
Let's apply that concept to contraceptives. It's possible for Christian spouses to have a justifiable reason for delaying pregnancy for a period of time. Given the right circumstances, their intention can be morally justifiable and therefore legitimate and good.
Now, let's just say a particular set of spouses doesn't want to have children at the moment. What means are available to them for obtaining that goal? They could practice natural family planning. They could abstain from the marital act for a time. These are acceptable means.
One the other hand, what about contraceptives?
Many choose to contracept because it's easy and common. The problem, however, is that contraceptives make use of technology that artificially renders the conjugal union of the spouses incapable of transmitting life and bringing children into the world.
The end does not justify the means.
Contraceptives drive a wedge into God's plan for the marital act. Their use is an elevation of the will of the spouses over and above God's will. The use of contraceptives is a rejection of the will of God and therefore a rejection of God himself.
The reason natural family planning or periodic abstinence harmonizes with the will of God is because it makes use of God's design, which he built into a woman's human nature. Natural family planning works with God's design, not against it. It makes use of the periods of infertility which God himself placed in the female human person. It is therefore an acceptable means of obtaining the goal of delaying the birth of children, provided that the spouses have a truly just reason for this goal.
If any of you have questions about natural family planning, contraceptives, or mortal sin, feel free to talk to me after Mass.
The Sacrament of Penance
Finally, what's the remedy for mortal sin? If we have the guilt of grave and/or mortal sin on our soul, what should we do? The solution is the sacrament of confession. When we confess the grave sins we've committed in number and kind, God forgives the guilt of these sins and restores us to his friendship.
Landing on the right side of the chasm in the next life is as close and easy as walking through the door of the confessional and making a good confession.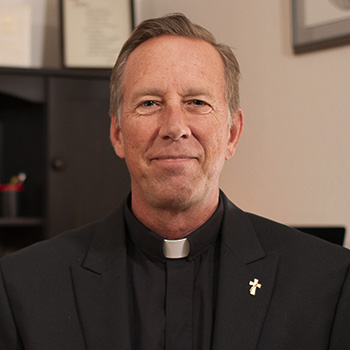 Deacon Frederick Bartels is a member of the Catholic clergy who serves the Church in the diocese of Pueblo. He holds an MA in Theology and Educational Ministry and is a Catholic educator, public speaker, and evangelist who strives to infuse culture with the saving principles of the gospel. For more, visit YouTube, iTunes and Google Play.