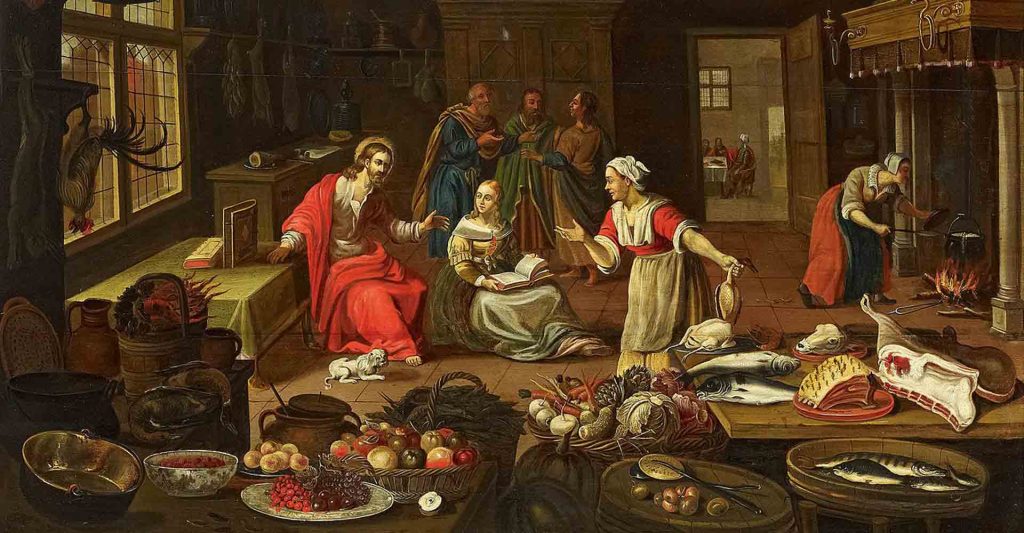 Are you a Martha or a Mary? One of my favourite stories of Jesus is that of Mary and Martha. It has also been coming up in daily readings and talks for the past week.
By Kaitlyn Boyd
"Now it happened as they went that He entered a certain village; and a certain woman named Martha welcomed Him into her house. And she had a sister called Mary, who also sat at Jesus' feet and heard His word. But Martha was distracted with much serving, and she approached Him and said, 'Lord, do You not care that my sister has left me to serve alone? Therefore tell her to help me.'
And Jesus answered and said to her, 'Martha, Martha, you are worried and troubled about many things. But one thing is needed, and Mary has chosen that good part, which will not be taken away from her'" (Luke 10:38-42).
Why is this one of my favourite passages? Good question. It is a good teaching lesson for everyone, as well as it has a very surprising response from Jesus. You would expect Martha to be the sister who is praised for her hard work, dedication and efforts to make sure that everything is prepared for Jesus' arrival. There is food ready to be served and everything is tidy. Martha takes on the role of your typical mother figure, on her feet, frazzled and trying to ensure everything gets done.
Mary on the other hand (not to be mistaken for Mary the Mother of Jesus), takes on an entirely different role. At the sight of Jesus, she stops. Despite Martha's constant attempts to get her aid in preparing for the meal, Mary sits at Jesus' feet and listens to his teaching. Upon first glance, most would look at Mary and think, hold on, you should be helping your sister get dinner ready, not relaxing and chatting with the guest. Many would probably scold her for doing so, as Martha did. However, Jesus surprises us here. He states: "Martha, Martha, you are worried and troubled about many things. But one thing is needed, and Mary has chosen that good part, which will not be taken away from her" (Luke 10:41-42).
Worried and troubled? If I were Martha, I would wonder what Jesus was referring to. She was the one ensuring that everything was prepared for him. Yet, Jesus was telling her that Mary has done better. She was sitting before him, taking in every moment, truly listening to what Jesus had to tell her. Another interesting way to consider this story is that though Martha was trying her earnest to prepare the night for Jesus, Jesus was trying to prepare the way ahead for her and Mary, through his teaching, through taking the small amount of time they had together to listen to him.
Now, Jesus is not telling us, through this teaching, that we never need to work; the piles of laundry can build up; food can be left unprepared; the floors can build up dirt and dust and never be cleaned. No, those things need to be done. However, when you weigh the importance of chores versus your relationship with Jesus, which is more important. Another great teaching from Jesus on the importance of taking time every day to spend in prayer, in order to work on your relationship with him.
You may ask yourself how Jesus can expect this of us, to stop and be still when there is a list of things to be done. I am a mom of three, and trust me, the list always accumulates. Sometimes even finding time for quiet is difficult with three little ones running around.
I believe that a passage that I found lately may aid in this train of thought:
"Rejoicing in hope, patient in tribulation, continuing steadfastly in prayer" (Romans 12:12).
Step One
Have hope that God is calling on you, that things will improve and get better. Have hope that Jesus is helping you to become the best person that you can be at every moment of the day, whether you are a Mary or a Martha.
Step Two
Practice patience. This is a big one for me. Patience leads to peace. If you can find patience amidst chaos in your daily life, you will be able to tackle whatever God throws in your path. Consider the scenario with Mary and Martha. If Martha had practiced a bit more patience with herself, as well as with her sister, she would have been able to stop, be still and take in everything that was happening in front of her. She would have had the other things done eventually, and would have been able to listen to Jesus' message. How often have you hosted a dinner party or event and let the time pass by because you were so busy hosting, too busy to remember the people that were there to visit with you? We have all done it, I'm sure. Patience leads to being still, being present in the moment and not being overwhelmed with the worries of things to come.
Step Three
Prayer. Continue to pray, continue to put yourself at Jesus' feet. Whether you are a busy mom or a teenager, a grandparent, a single man trying to find your way. There is room to work on prayer. The more we devote time to God and set aside time for silence, time to just be present and stop, the closer we will be to understanding the great things He has in store for our lives. Even just five minutes can put you on the right path to being a better Martha.
I want to close with a quote to reflect upon from St. Theresa of Calcutta stating: "The fruit of silence is prayer, the fruit of prayer is faith, the fruit of faith is love, the fruit of love is service, and the fruit of service is peace."
Strive for hope, live in patience, constantly surrender yourself in prayer.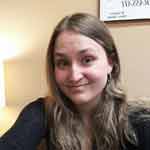 Kaitlyn Boyd is a graduate student in Catholic Studies for Teachers from King's University in London Ontario. She is currently in her first year of Teacher's College this, with hopes of completing a Masters in Theology in the future. Kaitlyn loves participating in her faith, and also shares her love of God continuously at her home parishes of Tillsonburg and Langton, through helping to lead in worship and retreats in order to grow in her own faith, while also inspiring others to do the same. She runs her own website called "The Crazy Catholic," sharing daily articles and devotions in relation to the daily readings and her experiences in the faith. Kaitlyn is newly married, from this past July, starting a new life journey. She hopes to teach religious studies and English for high school students in the near future.