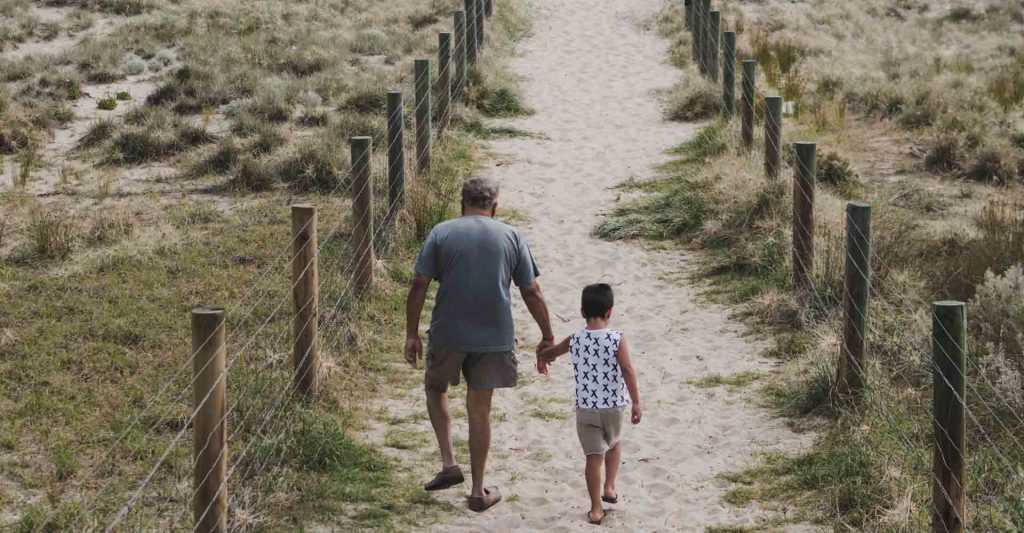 My grandparents played an essential role in handing on the heritage of faith in my life. Since I was young, they have stood as living emblems of a faith well cultivated and preserved. Their wisdom, experience, stories, and humble gratitude served to constantly guide me along the path of Christian life.
By Grace Williams
13 July 2019
You are my inheritance O Lord." This response from Psalm 16, in one breath, affirms an omnipotent, all-loving God as a familial treasure, passed down to every generation of the Church from age to age. As I listened to this response as it was sung this past Sunday, I recalled my own parents and grandparents, along with the countless known and unknown sacrifices they have made to pass on the gift of my faith. Reflecting on the loyal beauty of the faith of my elders led to wonder at the intricate cycle of human life and how diverse generations complete the entirety of a family circle, a family who holds the inheritance of faith as a cherished gift.
On the day of my first communion many years ago, the best gift I received was from my maternal grandfather. It was a tattered old prayer card of St. Therese the Little Flower which he had received on his first communion day in 1947. On the back was a note in faded blue ink from my grandfather's religious teacher and a fresher note below addressed to me from my grandparents. My grandfather gave me this gift on one condition, that I show him this same prayer card when he was on his deathbed. With innocent eagerness, I consented to this promise and have since cherished this delicate relic of the past.
Read more about the gift of faith.
Thinking back on this exchange, I realize now how significant this promise was to my grandfather, who still lives today. It is a symbol of the inheritance of faith that he has passed on to me through my parents. I recognize more clearly now how important it is for him to know, especially near the end of his days, that he can rest with the surety that his gift of faith has been cherished.
Since I was young, all my grandparents have stood as living emblems of a faith well cultivated and preserved. Their wisdom, experience, stories, and humble gratitude have been constant models of the ancient faith born centuries ago which they have preserved through the sacrifice of familial love.
My maternal grandparents have lived with us for many years since they have gotten older and I have been graced to watch in particular the unique friendships which my young siblings have with them. They have lived with us through the births of the two youngest children in my family and I have always regarded this as partially explanatory of their close friendship with the younger two. They have had the opportunity to witness and experience the first moments and wonders of life for their youngest grandchildren. As the years go on, I have continued to watch their relationship flourish; my grandmother and youngest sister color together, garden, and share each other's companionship as dear friends.Their youth and age work together in harmony to balance the cycle of development and match inexperience with wisdom and old age with the energy of youth.
My grandparents live out in the fullest way the gospel words, "Let the children come to me." There is nothing they love more than to be physically and emotionally loved by young children and they can deny them nothing save severity or harshness. Sharing their lives and experience with the future of their family validates their own lives as stories to be reflected upon. As children give grandparents hope for the future, grandparents in turn instill in young hearts the sacredness of the past. Both ages share humility in their vulnerable developmental stages and an awe for simple beauty and newfound love. Grandparents are inclined towards reflection, while children are just beginning to develop self-awareness. These stages of life dovetail to complete the other's needs.
As the generations of a family function to each fulfill the lack of the other, so the family of the Church functions by this same principle. Every feast day which remembers the saints of the past feeds the saints of the future. Every single vocation affects every other within the church militant and communion of saints. Despite scandal, sin and corruption, Catholics of every age can rest on the surety of a faith that has been preserved for ages, and they rely on the saints of the past as the fountain of their hope.
The selflessness that results from relationships between children and elderly adults feeds needs on both sides and represents the solidarity upon which the family of the Church rests. As a child needs to be held, a mother or grandmother needs to be comforted by her child's desire for her care. While children require many wants, they call adults to a higher vocation of humble service and sometimes thankless love while fueling them with eagerness and vivacity. And as children nourish adults, so the young beauty of faith that springs from Baptism fuels the ancient flame lit by Christ long ago.
As my grandfather kept his faith alive and symbolically handed it on to me on the day of my First Communion through a tattered prayer card, I will in turn pass this inheritance of faith on to my grandchildren and inspire them to keep alive the blaze which has fed the Church through the ages.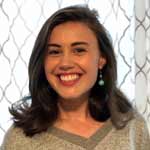 Grace Williams is a recent graduate of Ave Maria University with a degree in Humanities and Liberal Studies and a minor in Shakespeare in Performance. She plans to continue her education in Child Study and Human Development with a masters from Tufts University beginning this fall. She comes from a large family of 9 children and enjoys all things Shakespeare and acting. Grace is passionate about education and the preservation of the family, especially as she prepares to begin her own next summer. She hopes to use her education and talents in teaching and theatre in her future career.