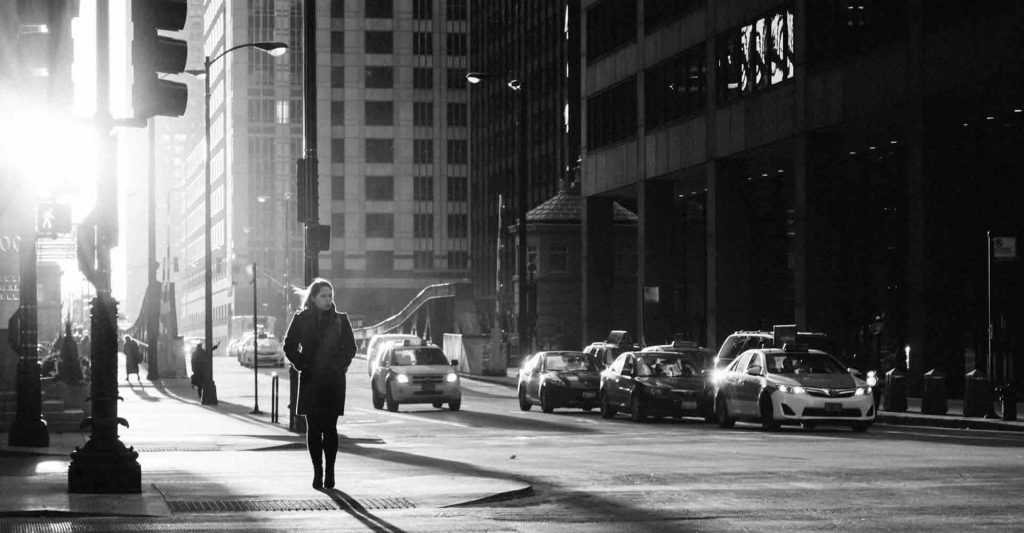 Ever thought about the need to reclaim your power in God? Do you feel lost, directionless? Afraid? Do you see yourself as without value or invaluable? Fear can play a major role in how we look at ourselves. It can drag you into desolation. But you can take back your power and re-claim it in the Lord by letting go and letting God.
By Theresa Nixon
16 January 2020
Do you recognize that person staring back at you from the mirror? Do you feel uncertain and needy, wondering whatever happened to your pluck, that joie de vivre you once possessed? Do you find yourself looking to others for valuation? You may be asking yourself, where did that irrepressible adventurer go who once charged confidently through life only to become lost along the way, perhaps derailed by other persons opinions which may have led to ultimate failure because of putting your faith in the wrong place? Wouldn't you like to be the person God meant you to be and reach your fullest potential?
Fear can play a major role in how we look at ourselves. It can drag you into desolation. But you can take back your power and re-claim it in the Lord by letting go and letting God. By turning your life and all its triumphs, failures, joys, and sorrows over to Him and allowing Him to pick up the tangled threads and re-weave them into the ideal pattern for your life, you can be the person God meant you to be. But it takes great faith and the toughest thing is to let go.
Read: my wakeup call from God.
All too often, we think we know the best way. We may tell God, "Okay, Lord, I can't handle this anymore. Please, take over!" Yet, we can't resist telling God just how to do it. Unless we step totally aside allowing God free rein in our lives, He'll let us continue to manage things our way, with the results that may not be what we envisioned.
Honest Evaluation
Following are some pointers that may help you take stock of your situation and the direction you've been traveling. It'll require some honest evaluation, as well as a willingness to let go of certain persons or beliefs that have been holding you back from fully pursuing your true life's path, but the pain you may encounter to become fully self-aware will be well worth it.
Re-claim your birthright by realizing you are a valued child of God with the many gifts He has given you. This will help you to take back your power from all those persons, places, and things that have robbed you of your joy and sucked away your sense of self and well-being.
Ask the Holy Spirit to lead you to the right career and place that will bring peace and serenity to your spirit and enable you to thrive. It may mean working part-time so you can go back to school, or some other significant lifestyle change as you determine God's path for you; but it'll be the path He's charting and not one that is laid out for you by others (including yourself), who may not have your best interests at heart.
Learn new ways of innovating your gifts and talents and use them to glorify God. St. Therese, the Little Flower of Lisieux gave us her Little Way of offering everything up to God. What is the Little Way? St. Therese explains in her autobiography, The Story of a Soul (XI, 151):
It is the way of childlike self-surrender, the way of a child who sleeps, afraid of nothing, in its father's arms. "Whoever is a little one, let him come unto me" (Proverbs 9:4), says the Holy Spirit through the lips of Solomon, and the same Spirit of Love tells us also that "to him that is little, mercy is granted" (Wisdom 6:7). (1).
By following the Little Way, everything we think, do, and say can be offered as a prayer that rises continually as incense to God.
Never allow anyone to denigrate the gifts God has given you but lift those persons up to the Lord and pray for them. Remember, "Hurting people hurt people." When others attack you through gossip or attempting to undermine you, it's usually because of pain, jealousy or fear that your light outshines theirs, or because of something you have that they don't. You can create a spiritual barrier that helps repel negativity from those persons who do not value you, who put you down, or try to make you feel less than what you are by offering up a prayer and genuinely striving to love them in Christ. Somehow, looking at others through the lens of charity and recognizing Christ in them changes the dynamics of perception.
When you look in the mirror, love what you see: wrinkles, zits, freckles, bags, sags – whatever! Loving yourself means accepting yourself as you are, warts and all. Remember that every line and crease is earned and tells the story of your unique journey. Be proud of where you've been and how far you've come.
Most of all, let go of fear – of people and what they might think of you; of uncertainty and starting new ventures. Shine your light bravely.
"I plead with you – never, ever give up on hope, never doubt, never tire, and never become discouraged. Be not afraid." Saint John Paul II
Quoted from The Little Way of Saint Therese of Lisieux: Into the Arms of Love.
Photo by Molly Porter on Unsplash.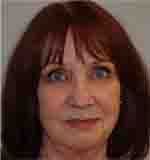 My name is Theresa Nixon. I was born and raised in San Diego, California, into a large, Catholic family and now reside in the DC area. I began a writing career in the 1980s as a music reviewer for Music Connection magazine and spent over ten years working in the entertainment industry before realizing that my life was disconnected. I realized I needed to return to my Catholic roots and the faith of my childhood. I have a Master's in Management from The Catholic University of America, and hope to complete my book this year on my memoirs as a child growing up Catholic in a large, working class family.