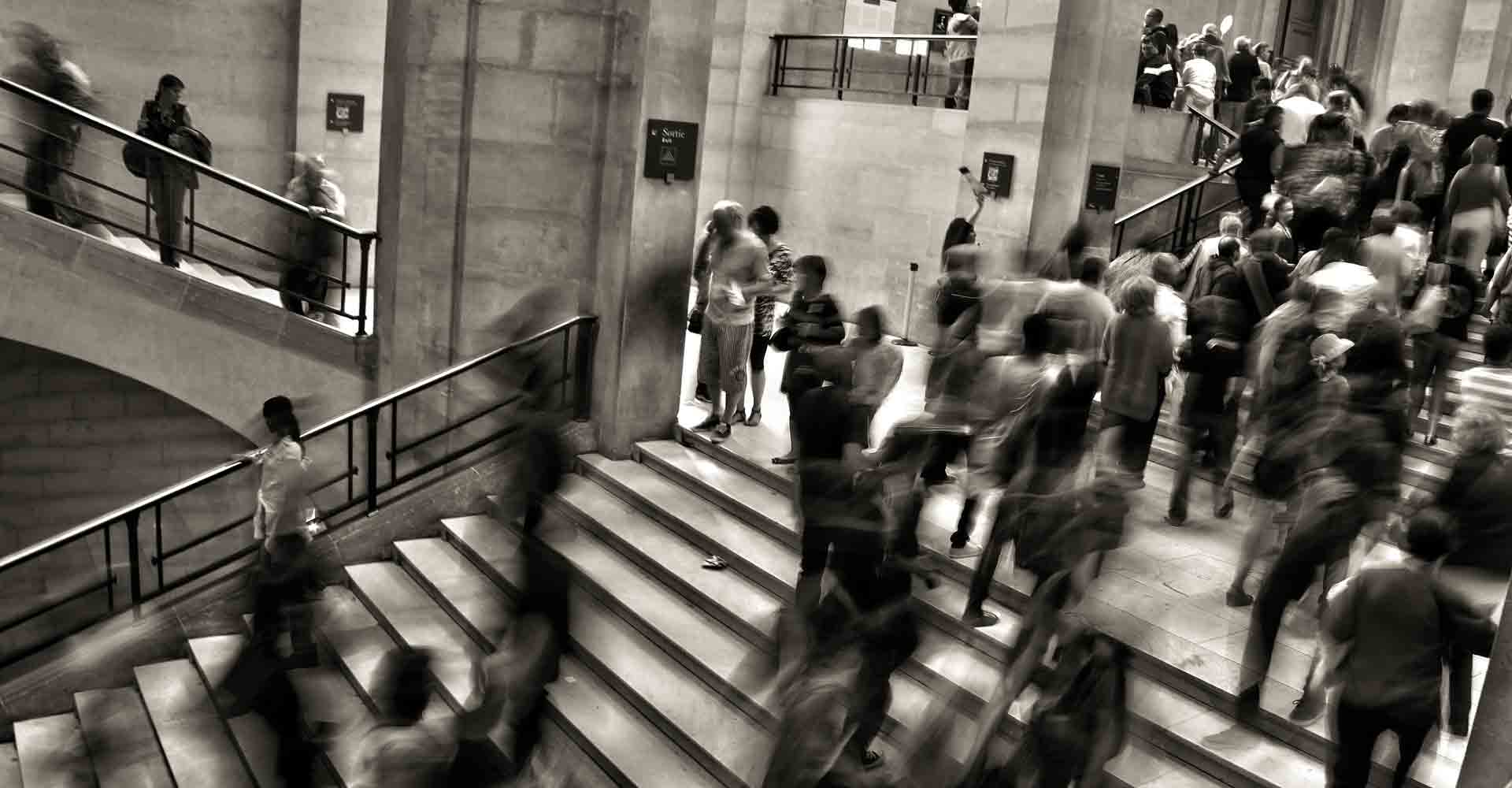 It's no secret that large numbers of Catholics have drifted from the Church, which can happen slowly and progressively over time due to indifference, lack of piety and tepid devotion. The heart of the lukewarm soon cools. If there is little love for what is true, there is little love for truth in its fullness. On the other hand, sometimes people suddenly part ways with the Church due to disagreement or scandal.  Others have intentionally chosen their exit for a variety of different reasons.
By Deacon Frederick Bartels
22 January 2016
The data on the number of people departing the Church contains alarming statistics, such as those Catholics leaving significantly exceed in number those who are in the process of entering into full communion with the Church—thus the exodus.
Whatever the actual numbers of Catholics on the way out—or already out—may be, virtually no devout Catholic in the U.S. thinks there's nothing to be concerned about. Indeed, there is plenty to be concerned about. An important question to ask is, what is at the root cause of the exodus?
People point to a number of related issues. The American population is aging and so the number of young Catholics is decreasing; the unaffiliated "I'm spiritual but not religious" group is on the rise among young Americans; cultural issues such as relativism and religious indifferentism; the failing of clergy to provide essential teaching; lack of catechesis or doctrine-free catechesis; homilies that are too abstract, watered down and without focus, which perhaps emphasize God's love and mercy while God's justice and the doctrinal belief of the Church remains conspicuously absent; the influences of Protestantism; the breakdown of marriage and family; the secularization of America; and on and on. Without question, it's a complex situation involving many factors.
In any case, I am convinced that, on the balance, Catholics exit the Church because they do not know—or have forgotten—what (Who) they are leaving behind. That is, misunderstanding and ignorance are major driving factors. For instance, if a Catholic is convinced of the truth about the Eucharist, that it is indeed the body, blood, soul, and divinity of the risen and glorified Christ, he would equate the intentional choice to heedlessly discard such a sacrament with a type of insanity. After all, Christ warned: "Truly, truly, I say to you, unless you eat the flesh of the Son of man and drink his blood, you have no life in you" (Jn 6:53). The sane and safe way to live is in the heart of the Church, receiving the Eucharist, which is the life-blood of the Christian; the hazardous and risky life is on the outside.
There is also what I call cultural-infusion. This refers to the severe effects of negative cultural influences on the unwary. Poorly catechized Catholics are easily influenced by cultural biases and immoral societal norms, misunderstanding, and false doctrines spread by non-Catholics, all of which tend to move them from the Church. It is a case of intentionally lowering one's defenses through ignorance. As the potential success of a poorly trained company in battle is always viewed with pessimism, lack of catechesis invites error and defeat; it is an open invitation that allows disordered philosophies and ideologies to gain the upper hand.
Perhaps the other obvious reason people abandon the Church is that her moral precepts, obligations and so forth are deemed unpalatable, unnecessary, burdensome and restrictive. "How dare the Church tell me how I must live!" or so it goes. However, again, this is due to a misunderstanding—often rooted in pride—of the purpose of dogma and doctrine and moral teaching. The intent of these things is not to restrict but to liberate and free. Those who adhere to the belief of the Church have the advantage and are not in any way at a disadvantage. There is nothing more binding, restrictive and limiting than sin and error; there is nothing more terrifyingly destructive than moral evil; there is nothing more pitiful than a soul lost for eternity as it suffers in the realm of the damned for its adamantly prideful and unrepentant choices in life. All the doctrine of the Church, the entire deposit of faith, is rooted in the love of God the Father for his children. The moral precepts of the Church are words of love, caution, concern. They are meant to guide us safely through the sea of life toward the horizon of happiness. Ultimately their purpose is ordered toward the attainment of the end-goal of your life: the fullness of life found in union with God.
The pressing question is, what can you do about retarding the exodus, perhaps even turning it around?
First: it is essential that you fall in love with God. You cannot evangelize effectively unless you are united to Christ. The person who will make a difference in this situation and actively take part in building up the kingdom of God is a person of prayer who possesses the theological virtues of faith, hope, and charity. This is a person who, in charity, loves God with all his heart, soul and strength (Dt. 6:5). This entails a willingness to suffer for Christ, a thirst for justice, a burning desire to live the Catholic sacramental life to its fullest, and a commitment to become as a "little christ." It means nourishing your faith through prayer and piety and penance and education. It means dying to self and adopting an ardent desire to give one's life for the sake of the love of God. It was Jesus who said, "If any man would come after me, let him deny himself and take up his cross and follow me. For whoever would save his life will lose it; and whoever loses his life for my sake and the gospel's will save it" (Mk 8:34-35).
Second: joy, conviction, and resoluteness of purpose are at the foundation of evangelization. When people notice that you are truly happy living the Catholic life, that it has made a real difference, that you would rather die than lose your faith, they, too, will want these things. This is true simply because everyone is created for the reception of divine love and therefore desires to be happy without exception. The person who desires pain and unhappiness is nonexistent. Integral to human nature is the quest for happiness because man is created in order to attain the fullness of life in union with God in heaven. Be joyful and let it show. It is contagious. Allow the light of God to shine out from within. Love and love and love!
Third: arm yourself for battle. By this I mean educate yourself in the faith. Read the Catechism. Read from the saints and the doctors of the Church. Yes, read a few encyclicals and Church documents. Study and meditate on Scripture and Sacred Tradition. Learn some basic ways to defend the faith (apologetics). It is unnecessary to become a Catholic theological super-scholar-genius; it is necessary to learn the basics; it is even more necessary to know where to go to get sound answers because there will be questions and objections to address. Be not afraid of questions. If you don't know the answer, say so. Then get it. People will respect you for your honesty and humility.
Fourth: one of the mistakes people often make is thinking that living as a faithful Catholic and evangelizing is all about being silently nice. I cannot find anywhere in the Gospel where Christ teaches us to be silently nice, to "go along to get along," smile always and never object, shut our lips and "let God take care of everything." These are errors. There is often the notion that everyone is on their own path to God, so one ought to sit back, relax, pray (perhaps) and let things be. God will work it out. The problem is, some people are on a path leading to hell—and they need your help. There is such a thing as sin. Sin is harmful to people and society. Christians have a duty to participate in the salvation Christ offers by helping others to step onto and walk the path leading to life. Think about the life of Christ: he spoke, taught, took action, admonished, forgave and loved and lived and died. God gave you a voice. Use it to speak the truth, to transmit the belief of the Church. This, of course, does not mean overdoing it or using words to bludgeon others. You get the point.
Fifth: be transparent. By this I mean let people know you are Catholic. Do not mention Jesus yet neglect to mention his Church. This does not mean "talking catholic" all day long. If you do that, nobody will want to have anything to do with you. However, are you one of those closet Catholics? One of those people of little faith whose faith is little known? Don't be that way. It's not helpful to you or anyone else. I fail to see how Christ can be pleased if we love him so little as to say nothing about him or openly show our love for the Church he founded at the cost of his death. Those who remain silent over the one they claim to love, have no claim to love at all.
Much more can be said, of course. One thing to remember is that it is your duty and privilege to evangelize. It is a duty because Christ calls you to engage in his salvific mission; it is a privilege because God loves you so much as to allow you to take an active role in such a sublime and worthy cause. The lay faithful have an obligation to spread the faith, build up the Church, the body of Christ, and thereby participate in the salvific mission of Jesus Christ. You are called to not only live in the kingdom of heaven but bring others along with you. Be at peace; be joyful; have fun; and know that Christ is with you.
Christ's peace.
*****
Please help us with a donation.
Photo Credit: Andre Benz on Unsplash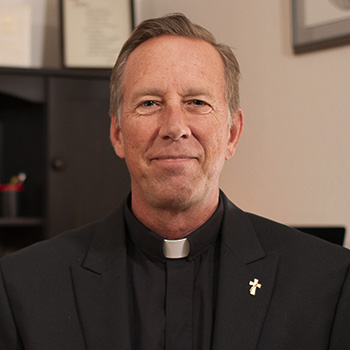 Deacon Frederick Bartels is a member of the Catholic clergy who serves the Church in the diocese of Pueblo. He holds an MA in Theology and Educational Ministry and is a Catholic educator, public speaker, and evangelist who strives to infuse culture with the saving principles of the gospel. For more, visit YouTube, iTunes and Google Play.