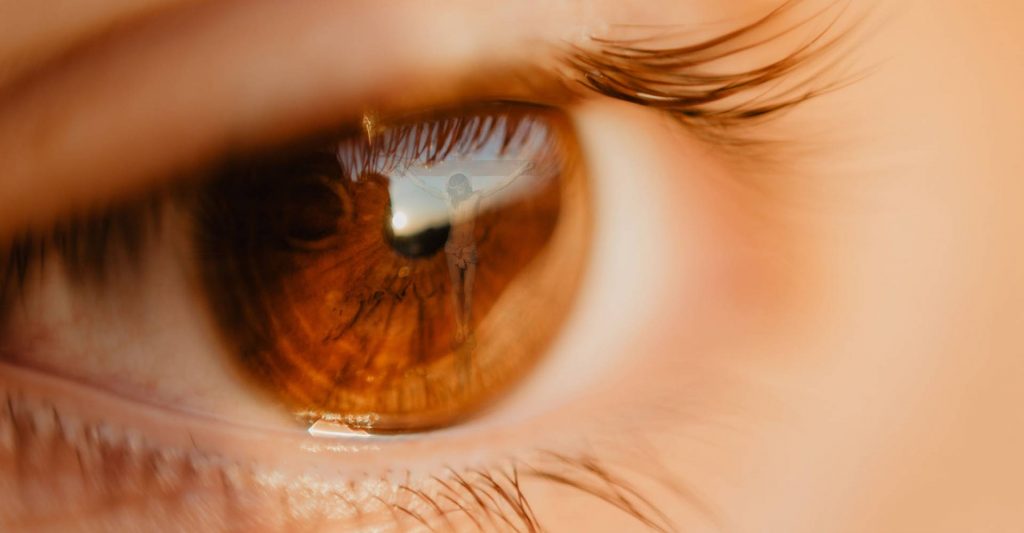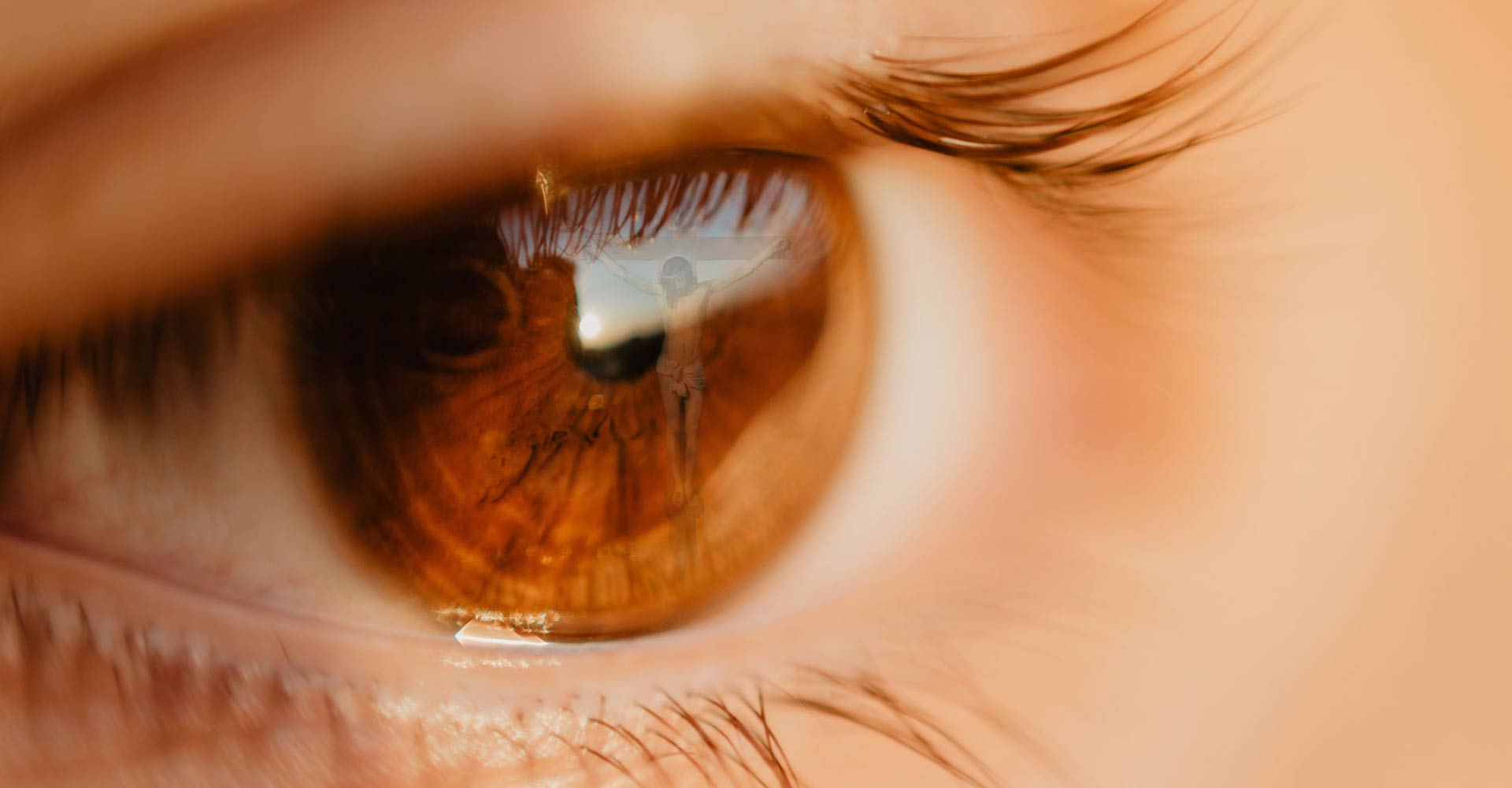 Whatever you might think about the Covid 19 vaccines, forcing or coercing people to receive them against their will is a violation of human dignity.
By Deacon Frederick Bartels
29 August 2021
Our readings today are about different aspects of the law. Holy mother Church gives us these readings that we may call to mind the importance of the law of God and what it means for the human person and human dignity.
Our first reading from Deuteronomy reminds us that the people Israel received the law from God as a gift, as God's people, which set them apart from surrounding pagan nations immersed in immoral behavior and idol worship. The law helped the people Israel to order their lives toward God and to live in community in a just and peaceful manner. As Moses said to the people: Now, Israel, hear the statutes and decrees which I am teaching you to observe, that you may live, and may enter in and take possession of the land which the LORD … is giving you" (Deut 4:1).
The Law as Gift
The moral law is therefore a gift from a loving Father to his children. Think about the 10 commandments for example, which form the foundation of the moral law. The first three commandments are directed at love of God and a just relationship with him, whereas the 7 remaining commandments are directed at love of others and a just relationship with our neighbors. Following the commandments is beneficial to everyone and connected to achieving salvation.
From Out of Man's Heart Comes Evil
In our Gospel for today, the scribes and Pharisees protest against Jesus' disciples who are eating their meals with unwashed hands. In essence, the scribes and Pharisees clash with Jesus over the question of ritual purification laws, like purifying one's hands or cups or dishes before eating a meal. What's going on with that?
These purification laws were handed on to the people Israel over the centuries. They were originally intended to focus the people's thoughts on God and help set them apart from pagan nations; however, they got expanded over time and came to be viewed as an end in and of themselves. Instead of seeing these laws as a means to help people be mindful of God, some of the scribes and Pharisees placed all the emphasis on washing hands and purifying utensils. They thought that if someone didn't purify things in the right way, it defiled the person and made him unclean.
Notice that these laws were not part of the moral law, like the 10 commandments, but were "human precepts," as Jesus calls them. The scribes and Pharisees were claiming these human precepts were doctrines of God. Jesus rebukes the scribes and Pharisees, calling them "hypocrites," because their hearts are far from God. Their focus is on ritual, rather than on the love of God and neighbor.
After rebuking the scribes and Pharisees, Jesus turns to the crowd and says, "Nothing that enters one from the outside can defile that person; but the things that come out from within are what defile" (Mark 7).
Jesus warns us that from out of people's hearts come evil thoughts like unchastity, theft, murder, adultery, greed, malice, deceit, envy, arrogance, and others. All of these kinds of thoughts and behaviors are immoral, and they violate the moral law. So, unclean hands or foods don't make us sinful, it's our evil thoughts and activities that defile us.
The Gift of Faith
The Church has a body of teaching on faith and morals, which is based on Sacred Tradition and Scripture. These dogmas and doctrines of the Church are immensely helpful in our lives. They're like lights along the path of life which illuminate our minds and hearts with the light of God.
That is why, with the virtue of faith—which is itself a gift from God—we submit freely to all that God has revealed in Christ and to everything the Church proposes for belief. As St. James reminds us today, "Humbly welcome the word that has been planted in you and is able to save your souls. Be doers of the word and not hearers only, deluding yourselves" (James 1:22).
Having faith means fully accepting everything God has revealed and everything Christ teaches through his Church. This is a rational, logical thing to do because God is trustworthy. The wise way to live is to entrust our lives to God's word.
Faith, then, has enormous consequences in our lives. It means we accept everything the Church has handed down through the ages that are matters of faith and morals. We don't pick and choose from what the Church believes and teaches. We don't say things like, "Well, I like what the Church says about God's mercy and love, but I don't accept some of the Church's moral teaching."
This means that our faith and our life must be fully integrated. We don't, for example, claim to be Catholic and Christian and then go out into the world and say and do things that are opposed to the faith or the moral teaching of the Church. We don't lead dual lives. We must live as faithful Catholics and Christian disciples—always—even though there is a cost to doing so, which often means persecution.
Human Dignity and Covid 19 Vaccines
Let's recall what we heard from St. James: "religion that is pure and undefiled before God … is this: to care for orphans and widows in their affliction and to keep oneself unstained by the world" (James 1:27).
If we broaden this teaching, it means we must care for others and not trample upon their human dignity.
With that in mind, I want to emphasize the necessity of embracing and upholding the Church's teaching on the dignity of the human person. This is especially relevant in our society and around the world, given the recent push to force vaccine mandates and passports on the population. Countless hospitals, nursing homes, corporations, universities, and government bodies are trying to force people to be injected against their will with the Covid 19 vaccinations.
Magisterial sources have emphasized the right of the human person in good conscience to decline these messenger-RNA treatments and other vaccines. People must not be coerced into taking the SARS-CoV-2 vaccines against their will; to do so is a clear violation of human dignity.
Here's what Bishop Berg and the other Colorado Bishops had to say about this situation:
We always remain vigilant when any bureaucracy seeks to impose uniform and sweeping requirements on a group of people in areas of personal conscience. Throughout history, human rights violations and a loss of respect for each person's God-given dignity often begin with government mandates that fail to respect the freedom of conscience. In the case of the COVID-19 vaccine, we are convicted that the government should not impose medical interventions on an individual or group of persons. We urge respect for each person's convictions and personal choices.
With respect to Covid 19 vaccinations, the Congregation for the Doctrine of the Faith teaches that:
"[P]ractical reason makes evident that vaccination is not, as a rule, a moral obligation and … therefore it must be voluntary."
The United Nation's has a document titled: "Universal Declaration on Bioethics and Human Rights." Although the UN often gets a lot wrong, in this case it got it right. Here's what it says:
"Any preventive, diagnostic and therapeutic medical intervention is only to be carried out with the prior, free and informed consent of the person concerned, based on adequate information. The consent should, where appropriate, be express and may be withdrawn by the person concerned at any time and for any reason without disadvantage or prejudice."
That's just basic medical ethics 101. Unfortunately, there are many entities in the U.S. and abroad that are violating these principles and trampling on human dignity.
The Duty to Respect and Uphold Human Dignity
Whatever you might think about the Covid 19 vaccines, forcing or coercing people to receive them against their will is a grave violation of their rights as a human person.
As Catholics we must not participate in any way in the agenda to force these vaccines on people. If you're an administrator at a hospital, a business owner, a manager, or someone else, you must not take part in this violation of human dignity and the right to medical autonomy. We have an obligation as Christians to uphold the right of everyone to decline the vaccines. That includes our friends and family members, or coworkers, and people around the world. It includes every human person.
My brothers and sisters, we must not discard the Church's teaching on human dignity because it might seem expedient to do so according to the standards of the world or people in positions of power. Whenever human dignity has been attacked in history, the consequences have been horrifyingly severe.
Aleksandr Solzhenitsyn knows that well. As a former political prisoner in communist Russia, he was an outspoken critic of communism and helped to raise global awareness of political repression and the crushing of human dignity that occurred in the Soviet Union. He writes:
Unlimited power in the hands of limited people always leads to cruelty.
Finally, let us remember our Lord Jesus warned us that from out of men's hearts come evil thoughts, which lead to evil behavior, such as the desire to exercise wrongful, abusive power and control over others, which always involves attacks on human dignity.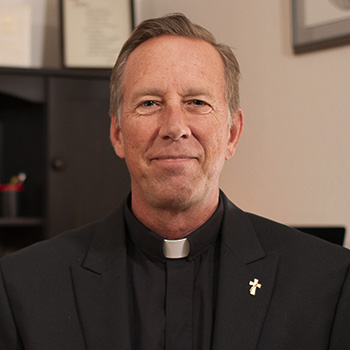 Deacon Frederick Bartels is a member of the Catholic clergy who serves the Church in the diocese of Pueblo. He holds an MA in Theology and Educational Ministry and is a Catholic educator, public speaker, and evangelist who strives to infuse culture with the saving principles of the gospel. For more, visit YouTube, iTunes and Google Play.