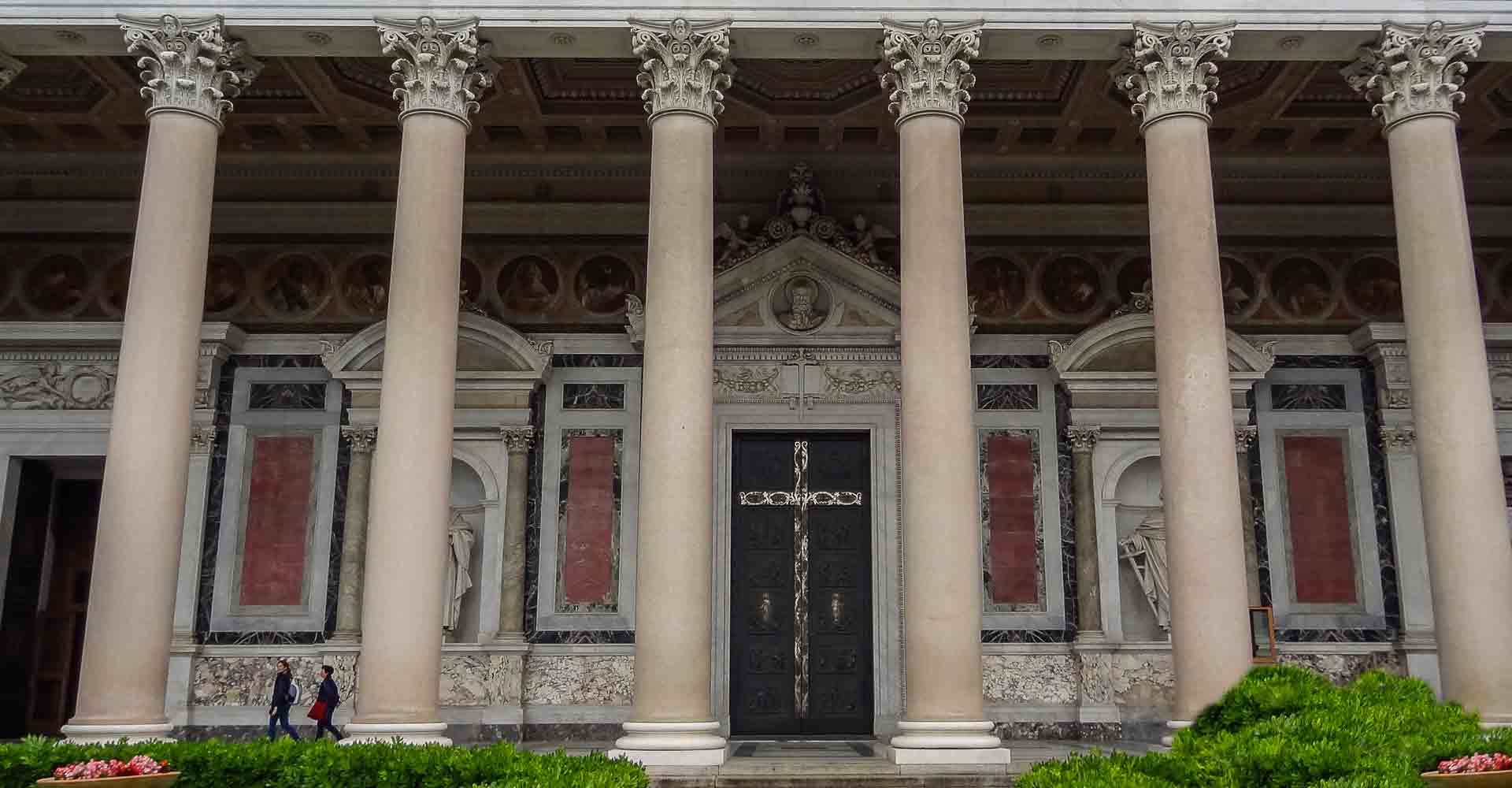 We should often reflect on the virtue of humility. Thinking about my desire to be humble as is Jesus, an image from my teen years came back. My father was sitting at the head of the dinner table. I was complaining about not being recognized for some "good deed" I thought deserved some reward. Patiently hushing my words, he asked: "Have any of you ever heard of the theory of the invisible pillar?" It took me decades to really understand my dad's words.
By Virginia Fraguio
14 July 2018
Once upon a time there was a young woman. God saw her humility and chose her from all eternity. She was filled with the Holy Spirit, and when visiting her cousin said: "My soul proclaims the greatness of the Lord; my spirit rejoices in God my savior. For He has looked upon his handmaid's lowliness" (Lk 1:46-48). Six months later, this young woman gave birth to the One by whom and for whom she had been chosen. Her son was born in a manger, a simple and humble manger.
Thirty-three years later that same Son preached humility with deed and word, and said: "Learn from me, for I am meek and humble of heart" (Mt. 1:29). A short time later He gave his life on a Cross to save humanity and reconcile creation with God (cf. Col 1:20). He was Jesus Christ, God-made-man, the Son of God. She was Mary, the Mother of God, Mother of us all.
Not long after that, Saul, a Jew who persecuted Christians, was converted and renamed Paul after encountering the Risen Christ on the road to Damascus. Many of his compelling letters instill how humility personified by Jesus was essential for him and all Christians ever since:
Have among yourselves the same attitude that is also yours in Christ Jesus, Who, though He was in the form of God, did not regard equality with God something to be grasped. Rather, He emptied himself, taking the form of a slave, coming in human likeness; and found human in appearance, He humbled himself, becoming obedient to death, even death on a cross (Phil 2:5-8).
While I contemplate in awe these paragons of humility, my recalcitrant human nature wounded by the sin of pride prompts questions all too often. But, why? Why did God stoop down so low as to become human, a suffering servant (cf. Book of Isaiah), humiliated to death on the cross by us? Why did Mary, the Mother of God rejoice in her condition as a simple handmaid? Why have all the saints thereafter boasted in their own weakness while praising God's greatness? This brief dialogue between Jesus and St. John of the Cross silences the proud rebel in me. "Joannes, quid vis pro laboribus? Domine, pati et contemni pro te." (John, what do you wish for your hardships? Lord, to suffer and be despised for you). The answer is love. They did it out of pure love because they knew who and whose they were. They denied themselves and let God fill their souls with His Love and Truth. And then, all they wanted was to obey and follow Him through the Cross so as to be with Him forever in Heaven.
Bernard Haring's book, Christian Maturity includes a chapter entitled "Humility as a Way of Love." In it he writes:
Humility is the emphasis of superabundant love which finds its way to the lowliest in order to raise him out of the dust; it is the bright glance of a love which looks more at the worth and dignity of others than at its own excellence. The humble man discovers the hidden values even in little things; true greatness is revealed to his glance. All true love on earth has this characteristic, for it possesses its image and source in God's love which bends down to man in the creative Word of love and thus draws him upward to itself.¹
In a world where notoriety, power and success are valued as precious stones to be collected and safeguarded, humility is regarded by many as mere dust, if remembered at all. It is almost like speaking a totally new and foreign language to a society who is too busy to want to listen and learn it. Most of us prefer not to look at ourselves in the impeccable mirror of humility. Facing the truth about who we are is one of the most challenging and scary, yet the most liberating and fulfilling act of our life. How can this be? "Ask and it will be given to you" (Mt. 7:7).
Several years ago, I prayed during Lent for God to make me humble, and totally forgot about it. Soon after that I gradually became invisible in my organization. As my invisibility grew, so did my feelings of confusion, frustration and, above all, humiliation. Little did I know that this was actually the answer to my prayer! And that a huge blessing in disguise was set before me, in the form of humiliation. Yes! Humiliation was a blessing. Trying to deal with my emotions, one day I began to write a letter expressing my hurt feelings to someone. As I wrote the word "invisible", something unlocked inside myself. An image from my teen years came back. My father was sitting at the head of the dinner table, as usual, teaching us life and academic lessons (unbeknown to me at the time). I was complaining about not being recognized for some "good deed" I thought deserved some reward. Patiently hushing my words, he asked: "Have any of you ever heard of the theory of the invisible pillar?"
My siblings and I were puzzled, and waited eagerly for another one of his master (dinner) classes. He began to explain how if you look at Greek or Roman buildings, you will find two types of pillars (or columns). Some are structural and some are ornamental. The first support the structure, the latter are decorative. He said: "look at the beautiful columns on the façade of many buildings. They are visible to all, but they do not really keep the building from falling. However, there are pillars that are built hidden inside of it so that the entire edifice can stand for many centuries in its place. Which of the two types of pillars would you like to be?" he asked rhetorically, and added: "I encourage you to be the invisible pillars. Be the ones who truly make the difference, even if no one else notices. God will."
C.S. Lewis in Mere Christianity provides a very down-to-earth (humility comes from humus, referring to something that comes from the earth, that is grounded) reflection on humility. He says that God wants us to be humble because of His love for us. God wishes for us to get to know him, and thus be able to give himself to us. Once we allow him by becoming the fertile (humble) ground for Him to do just that, then we can truly know and love Him in return.
In God you come up against something which is in every respect immeasurably superior to yourself. Unless you know God as that – and therefore, know yourself as nothing in comparison – you do not know God at all. As long as you are proud you cannot know God. A proud man is always looking down on things and people: and, of course, as long as you are looking down, you cannot see something that is above you.²
We cannot fully receive the love or truth of God's greatness without humility. This is because humility and greatness are two sides of the same coin received as a grace from God. Only He can see if we have this virtue or not, and how much of it, as it is very elusive to human perception. For most of us, it is the daily, and even hourly spiritual battle against the self, the fragile ego, the little spoilt child who wants attention and comfort, the teen who wants to always be right, to have the last word. Still, I have hope! He is always waiting to heal us. Before every meeting, every class, every family gathering I need to remember to pray "Jesus please do not let me be my old self, please make me humble!" When I forget, oh! There I go again!
It took me decades to really understand my dad's words, but once I had truly become the invisible pillar in my own adult life, then it finally hit me. My perspective completely changed. Life is not about me, only God sees who I am and all I do. Only His grace sustains me, and that is all that matters. I must confess that it is a very slow process for me to come to live by this new perspective. But one thing is certain: in the midst of corporate humiliation, I found the Truth and I became free, just as Jesus promised. "And you will know the Truth, and the truth will set you free" (Jn 8:32). And I will be forever grateful to Him for loving me so much as to show me the truth about who and whose I truly am, and how He is all that is good in me. "For when I am weak, then I am strong" (2 Cor 12:10).
Finally, in order to end this partial confession, I would like to make mine more words of C.S. Lewis: "I wish I had got a bit further with humility myself: if I had, I could probably tell you more about the relief, the comfort, of taking the fancy-dress off – getting rid of the false self, with all its 'Look at me' and 'Aren't I a good [girl]?' and all its posing and posturing. To get even near it, even for a moment, is like a drink of cold water to a man in a desert."³
1. Bernard Haring, Christian Maturity: transl. A. Swidler, New York, NY: Herder and Herder, 1967.
2. C.S. Lewis, Mere Christianity, New York, NY: Harper Collins, 1952.
3. Ibid.
Image: Basilica of St. Paul outside the Walls. Rome, Italy. (Photo: VF and C. Aracama). All rights reserved. Used with permission.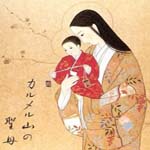 Virginia Fraguio is a Secular Discalced Carmelite. She holds a Master's Degree in Theological Studies and is currently pursuing a Master of Divinity at the University of St. Thomas at St. Mary's Seminary in Houston, TX. She is passionate about the truth, spreading the Catholic faith and spirituality, going on pilgrimages, and the international dimension of the Universal (Catholic) Church. Virginia was born in Argentina and grew up in Japan. After living in Brazil for some years, she was brought to the United States by her U.S. employer twelve years ago.