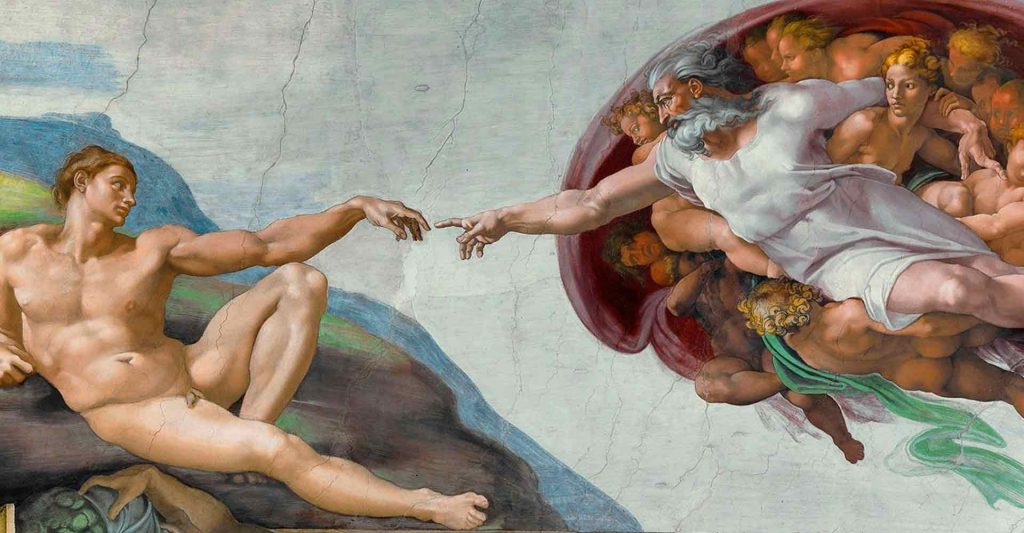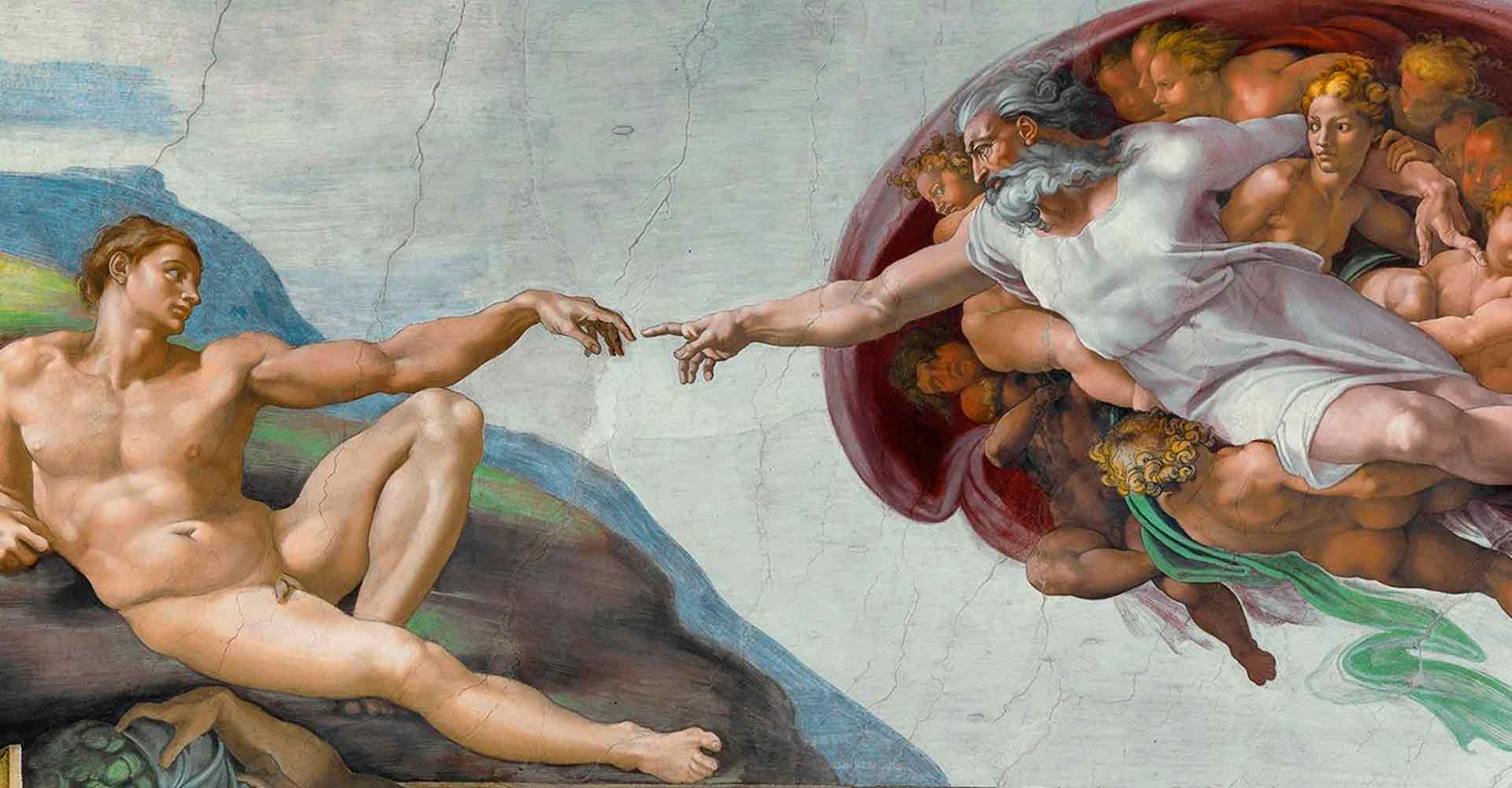 Imago Dei, the truth that we are all created in the image and likeness of God, gives common cause to battling racism and abortion. Our human dignity alone demands respect for all human life.
By Julia Miller
7 July 2020
In light of the recent protests, I have seen a few posts saying things such as "Where is the pro-life movement? If they truly cared about all lives, they'd be speaking up for this racial injustice!"
I am writing this article to say, " I am right here!" I am a pro-life woman also using my voice to speak out against racial injustices happening in this country. The more I think about what African Americans are currently fighting for, the more I realize that the issues of racial injustice and abortion are connected by the same principle.
This principle can be summed up in the words "Imago Dei." Imago Dei is a phrase meaning that human beings are created in the image and likeness of God. This theological concept can be found in religions such as Judaism, Christianity, and Islam. Speaking as a Catholic, I have been taught this doctrine many times and it always brings new insights. As I reflect today, I am reminded of the Catechism's words about equal dignity:
Created in the image of the one God and equally endowed with rational souls, all men have the same nature and the same origin. Redeemed by the sacrifice of Christ, all are called to participate in the same divine beatitude: all therefore enjoy an equal dignity.

The Catechism of the Catholic Church, 1934
This teaching is at the heart of the call for equality by African Americans and the pro-life movement.
The Evil of Racism
I believe that the present cry for racial equality can be summed up this way: African Americans want their fellow Americans to treat them with equal human dignity.* They are fighting for equal treatment because the color of their skin does not affect their human nature. Human dignity is inherent, meaning that it exists as a part of our essence. African Americans have darker skin, but that does not make them any more or less human. Racism denies the equal human dignity of the human beings that are discriminated against. African Americans are currently pleading that they may be recognized as completely equal in human dignity.
The Evil of Abortion
The pro-life movement is based on this same principle of inherent human dignity. An unborn child has the same human dignity as any person already born simply because it is a human being. When a man and a woman conceive a child, they may wonder whether the child will be a boy or a girl, but they never ask, "Do you think it will be a chicken or a bunny?" They know that their child will be a human being, meaning that the baby has the same inherent human dignity as the mother and father simply because of its humanity. Yes, the baby is in the early stages of development and is completely dependent on another, but that does not make the child any less of a human being.
The pro-life movement fights against abortion because it kills a human being with the same dignity as you and me. Abortion denies the human dignity of the baby and leads to the murder of the child.
Read more about the evil of abortion here.
These two injustices aren't as unrelated as some may claim. Brutality, racial slurs, murder, etc., all violate the inherent human dignity of a human person. No one deserves a death sentence; not because of the color of their skin or because they are a helpless, innocent child in the womb. All life is sacred simply because we are equally created in the image and likeness of God.
Our Common Cause Against Both
I hope that this common ground may prompt people to rethink their stance on abortion. Abortion is an issue that ravages the African American populations. It is a well-known fact that the founder of Planned Parenthood, Margaret Sanger, was a racist who ultimately had a goal of practicing eugenics to create a perfect race. You can find this information on many reliable websites, but Planned Parenthood still praises her as their founder and even awards an honor in her name each year.
Another startling fact is that abortion clinics are primarily located near communities of minority groups. This visibility and proximity would reinforce the ease of getting an abortion.
The Centers for Disease Control along with the Prevention's Abortion Surveillance report have shown that from 2007-2010, almost 36% of all abortions were performed on African American children even though the African American population only made up 13% of the population. In total for these three years, 64% of abortions in the US were performed on minority groups. In 2010, the percent of US citizens that were of a minority group was only 36.6%. So, even though they made up only 1/3 of the US population they were receiving almost 2/3 of the abortions performed. From these factors and statistics, I would conclude that abortion is a racial issue as well as a human rights issue.
As a pro-lifer I have seen many people claim that pro-life advocates only care about "getting the child born". One way that we can prove that we care for all people through every stage of life is to defend groups of people that are being hurt by things such as racism. You may have heard the phrase that it is not enough to be not racist. One must be against racism. This may look a little different for people, but mainly, this is a call to stand against injustices and attempt to make a difference when we see racism taking place. By standing up and truly working towards a society that sees all people as equal, we can prove that we are pro-life for all lives and at every stage.
Bridging the Gap
This common ground belief in the given dignity of each human person can help people on all sides of the arguments be more loving and caring to the people around them. Reflect on this teaching of Imago Dei and ask yourself how it will affect how you treat people. Educate others on why the pro-life movement and this new surge of anti-racism are based on the same principle.
We are all fighting to protect and uphold the basic human dignity of every person. I believe that bridging the gap between the two arguments could persuade many mothers to choose life. I also believe that bridging the gap could persuade previously silent pro-life advocates to speak up against racism. So, educate others on how every person has the same dignity that cannot be changed or taken away. Support men and women who are expecting a child or who are already raising children. Stand up for anyone being discriminated against. Support schools in the surrounding communities. Love those around you no matter their age, gender, race, etc.
I truly believe that if we start treating all people with the respect that they deserve simply because we are all human beings, a lot would be fixed in our society. We are more inclined to show love when we realize the value of each human life. When one is viewed as "other," so much danger comes because we may lift ourselves above them. My motivation for writing this article was to show you that we are all inherently equal. So, join me in fighting for life and for the equality of all people.
*You may notice that I do not refer to the specific Black Lives Matter organization. I would like to focus on the issue of racism by not singling out a specific group or organization that may be fighting for other issues branching off from their fight against racism. The BLM Organization is also not a pro-life organization, so I do not want to be misleading. I am simply pointing out that the battle against racism has the same core value as the battle against abortion.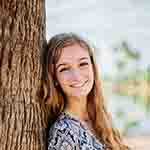 Julia is a student at The University of Dallas studying theology. She will also pursue a Master's Degree in secondary education from the university. She hopes to one day become a high school religion teacher in order to spread the faith to the youth of America. She has been blessed to receive a Catholic education and cannot wait to aid others in receiving the same gift!