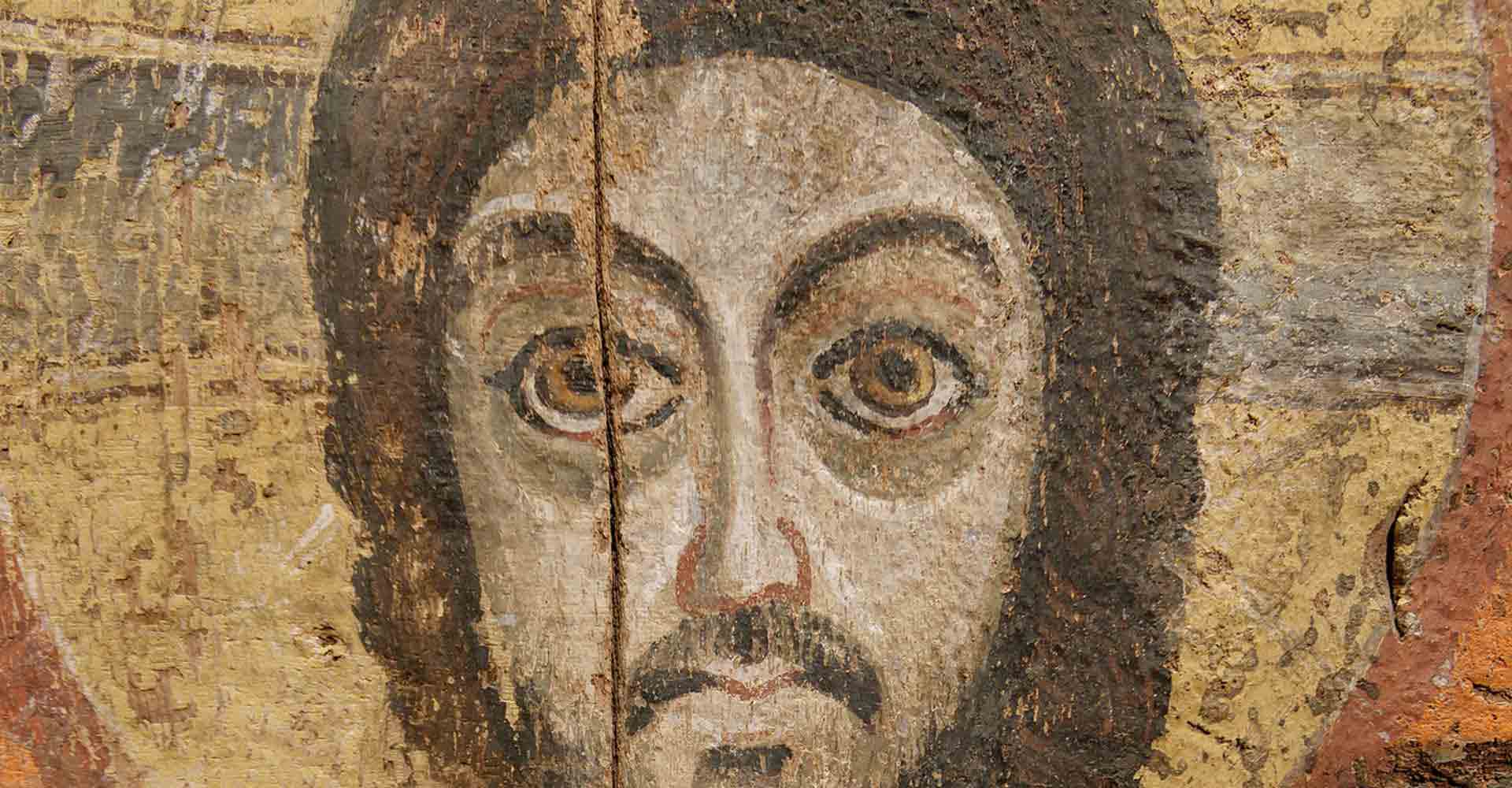 Is Jesus divine? Is he God …. or, something else? C.S. Lewis put forth this argument: Jesus is either Lord, liar or a lunatic. You must decide.
By Deacon Frederick Bartels
3 May 2017
Is Jesus divine? On the other hand, was he nothing other than a mere man, perhaps a good and kind man of outstanding moral character who, rather strangely and perhaps simply for his love of people, chose the life of abject poverty in order to happily stroll about the Galilean countryside teaching others how to live? Is it possible that this mere man felt so strongly about his moral teaching, calling people to love others and live in peace, that not even crucifixion could sway him? Was he nothing more than the greatest and deeply committed humanitarian in all history? Or was—is—Jesus someone entirely unique in the history of the universe itself? Is Jesus a divine and human Person who, as Savior and Redeemer, rose from the dead as his followers claim?
While some people today might shrug their shoulders at the claims of Jesus, is if they're inconsequential to the frenzied bustle and relentless demands of daily life, the Jews of Jesus' day were not so unconcerned. Here was someone, this Jesus of Nazareth, making outlandish, radical, blasphemous claims that could upset the entire balance of things. Jesus' teaching tore at their core beliefs and way of life. This Jesus, who grew up among a simple family in Nazareth, claimed to be God, to be one with the Father! He claimed not only to speak for the Father as his delegate, but that the Father dwelt in him and he in the Father; therefore, his words and deeds were the selfsame authoritative words and deeds of God. Jesus claimed that whoever had seen him, had indeed seen the Father. Jesus the Nazarene boldly claimed that he was God in the flesh:
I am the way, and the truth, and the life; no one comes to the Father, but by me. If you had known me, you would have known my Father also; henceforth you know him and have seen him.

Jn 14:6-7
Were these merely empty claims? Was Jesus deluded? Was he lying? Does it matter? Who was this Jesus, really?
While these questions might seem silly to a person of faith, they are urgently relevant to millions of people. Each new generation must face these questions, confront them, wrestle with them and come to a conclusion. Further, one must decide, choose for or against. There is no other alternative. It is not wise to simply dismiss these questions because, if Christ is who he claimed to be, everything hinges on belief in him through faith. "He who believes and is baptized will be saved; but he who does not believe will be condemned" (Mk 16:16).
On the other hand, if Jesus is not the Son of God and perfectly one with the Father as the gospels indicate his claim to be, then there is little use in fretting over his true nature or worrying about entering into a personal relationship with him. If he is not God, then Jesus is long dead, past into history as yet another interesting but ultimately lost, inconsequential figure. However, if he truly is God as he claimed, then it is incumbent upon each and every man to listen to his words, ardently embrace them, and give to them his free obedience in love. If we intentionally reject Christ, then we also reject the eternal happiness, perfect peace and love that can be had in God alone.
C.S. Lewis gave a convincingly brilliant argument in favor of the divinity of Christ in his well-known book, Mere Christianity. Here's how it goes: Jesus is either Lord, liar or lunatic. Either Christ is God and therefore has divine power, as his deeds and words suggest and as he claimed, or he was a liar or a lunatic. Jesus cannot possibly be called a "good moral teacher" as if that is all he was, because a good moral teacher does not lie about his life and identity; he does not fabricate impossible stories about being one with God the Father or existing before a holy man of faith named Abraham who lived thousands of years previously (see Jn 8:58).
Did you ever wonder just how radical the claims of Jesus would have seemed to the Jews of his time? Here are a few to think about:
1. Jesus claimed authority to change/fulfill the law. "You have heard it said . . . but I say to you. . . ." (Mt 5:21-26).
2. Jesus identifies himself with God, using the "I Am" name reserved for Yahweh, and claims pre-existence (Jn 8:58).
3. Jesus claimed equality with God (Jn 10:24-33).
4. Jesus refers to himself as Lord of the Sabbath (Mk 2:27-28; Mt 12:8).
5. Jesus refers to himself as the Son of Man (see Daniel 7:13-14; cf. Mt 8:20; Lk 9:58; Mt 18:11, 20:17-19; Lk 18:31-34; Mk 10:32-34).
6. Jesus said: "I am the way and the truth and the life" (Jn 14:6).
7. Jesus is of heavenly origin and the giver of life (Jn 6:37 ff).
8. Jesus attributed to himself the authority to forgive all sins (Mt 9).
9. Jesus displayed a foreknowledge of future events (Lk 9:22, et al).
10. Prior to his resurrection, Jesus said to Martha, Lazarus's sister: "I am the resurrection and the life; he who believes in me, though he die, yet shall he live, and whoever lives and believes in me shall never die. Do you believe this?" (Jn 11:25-26).
"Do you believe this?"
C.S. Lewis noted that either Jesus believed these things and they were really true, or he was a liar or a lunatic. But how can we be certain that Jesus was telling the truth? How can we know he was divine, God-made-man, perfectly one with God and yet perfectly human, "true God and true man," as we confess in the Nicene Creed?
The many miracles of Jesus, witnessed by hundreds and even thousands of people, provide the evidence and credentials for his divinity. For example, he demonstrated authority over nature (walked on the sea and calmed it; changed water into wine at Cana; multiplied food and fed thousands; healed the blind, paralyzed, and infirm) and even over death itself (he raised Jairus' daughter [Lk 8:52-56] and Lazarus [Jn 11] from the dead). He demonstrated authority over the supernatural by silencing and exorcising demons.
The historian Josephus acknowledged Jesus as the "doer of wonderful works." "He was the Christ" who appeared to his followers "alive again on the third day" (The Antiquities of the Jews).
As the greatest demonstration of his divinity, Christ raised himself from the dead by his divine power. The resurrected Christ was witnessed by more than five hundred Christians at the same time (1 Cor. 15:6).
While it is true that we cannot prove by means of the physical sciences that Jesus is divine, nor can reason alone offer definitive and absolute proof of his pre-existence and divine nature, there is a preponderance of publicly corroborated evidence in favor of his divinity. This evidence includes the gospels, which are authentic and trustworthy historical documents, as well as the witness and constant belief of the Church down through the centuries. In fact, the family of the Church, the People of God, are witnesses to the resurrected Christ. That Christ was raised from death to life is a matter of history.
Some will here point out that perhaps God favored Jesus and, although he was nothing more than a man, supported him by working miracles through him and raising him from the dead. This idea is what I call the "friendship support theory." But it, too, is untenable, because it makes God a deceiver as well as an accomplice in the lies or delusions of a man who, by his false claims to divinity, led millions upon millions of people in the future along the path of error. As C.S. Lewis pointed out, Jesus cannot be called a "good moral teacher" if he is but a mere man. Further, it is difficult to see why God would give divine backing to that type of behavior.
But what is the final ingredient in coming to know that Jesus is divine, that he truly is the incarnate Son of God who holds the keys to death and offers us new life in abundance? It is the virtue of faith, which is itself a gift from God and necessary for eternal life. In an assent of heart, mind and will in faith to all that Christ has revealed and all that the Church believes, things change; one comes not only to know who Jesus really is but to a new way of existing. It changes everything.
Life takes on a whole new color and tone. With Christ, I am complete; without him, I am nothing. There is nothing in the entire universe that I would give in exchange for Christ's presence and an intimate, personal relationship of communion with him. It truly is everything.
Christ's peace.
Photo Credit: Marie-Lan Nguyen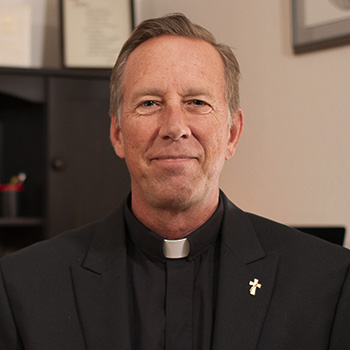 Deacon Frederick Bartels is a member of the Catholic clergy who serves the Church in the diocese of Pueblo. He holds an MA in Theology and Educational Ministry and is a Catholic educator, public speaker, and evangelist who strives to infuse culture with the saving principles of the gospel. For more, visit YouTube, iTunes and Google Play.