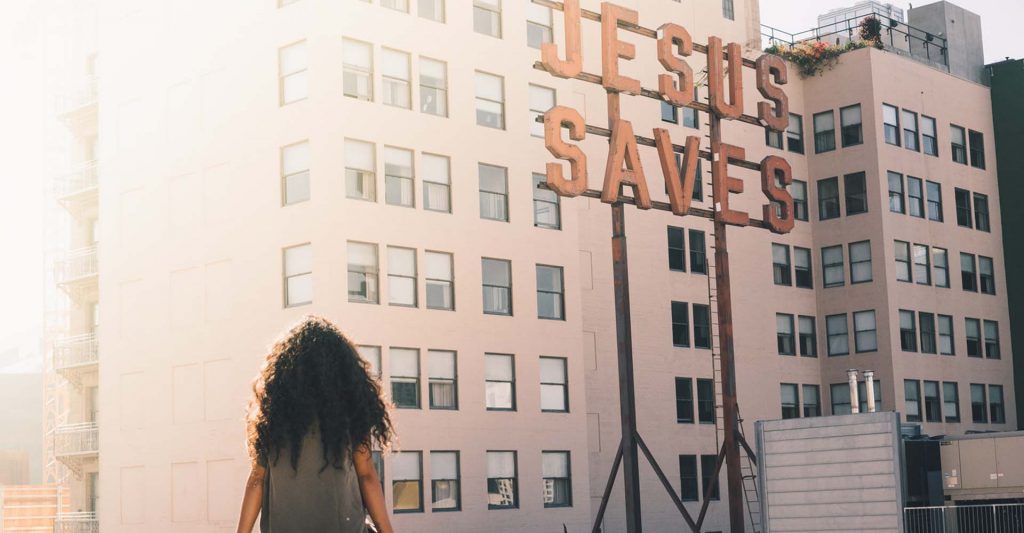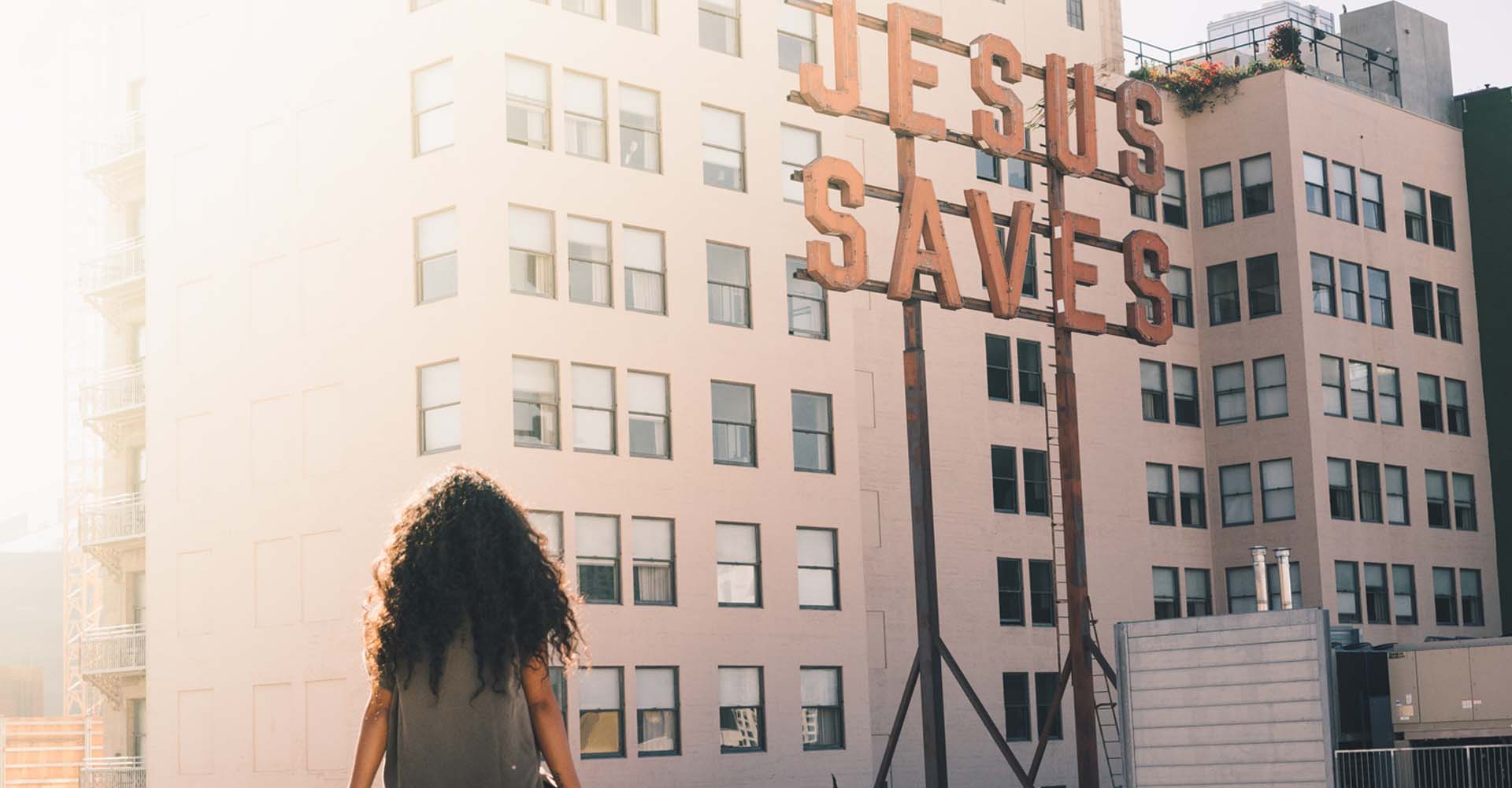 One of my favorite songs by Carrie Underwood is Jesus Take The Wheel, written by Hillary Lindsey, Gordie Sampson, and Brett James. The words reveal how vulnerable we are to the elements of the world around us.
By Barbara (Bobby) Case Speers
The lyrics detail a woman overwhelmed with her life situations, driving too fast during a snowstorm on Christmas Eve, traveling home to see her parents. In the backseat was her baby, buckled-in, and asleep. Running low on gasoline, anxiety governing her spiritual, physical, and emotional wellbeing, her car skids, spinning out of control on the icy freeway.
As her life quickly flashes before her eyes, the refrain rings out a clear message. Carrie belts out, "Jesus take the wheel cause I can't do it on my own. There comes a time in our lives when we must look up.
We Are In God's Hands
We look up, because only our Creator can save us. During this worldwide health crisis, prayer is our only answer. In addition to prayer, we need to consecrate our hearts to the Sacred Heart of Jesus.
Sometimes it takes a near-death situation to understand that our human body is mortal. It's difficult to know what words will stir human freewill into godly action. We read the Bible, and yes, there are parts that can put us to sleep but then there are the gems that open our eyes provoking and challenging us to a much deeper faith. One of those narratives is found in John chapter six. What is remarkable about this conversation is that it is so human, so real and so now.
The Bread of Life Discourse and Consuming Christ
In the beginning of chapter six, Jesus multiplies a few fish and loaves of bread and feeds five-thousand plus people. In verses fourteen and fifteen we read: "When the people saw the sign he had done, they said, "This is truly the Prophet, the one who is to come into the world." Since Jesus knew that they were going to come and carry him off to make him king, he withdrew again to the mountain alone.
Jesus escaped from the crowd, it is now the following day, John gives this account found in verses twenty-four through thirty-five, "When the crowd saw that neither Jesus nor his disciples were there, they themselves got into boats and came to Capernaum looking for Jesus. And when they found him across the sea they said to him, "Rabbi, when did you get here?" Jesus answered them and said, "Amen, amen, I say to you, you are looking for me not because you saw signs but because you ate the loaves and were filled. Do not work for food that perishes but for the food that endures for eternal life, which the Son of Man will give you. For on him the Father, God, has set his seal."
So they said to him, "What can we do to accomplish the works of God?" Jesus answered and said to them, "This is the work of God, that you believe in the one he sent." So they said to him, "What sign can you do, that we may see and believe in you? What can you do? Our ancestors ate manna in the desert, as it is written: He gave them bread from heaven to eat.'" So Jesus said to them, "Amen, amen, I say to you, it was not Moses who gave the bread from heaven; my Father gives you the true bread from heaven. For the bread of God is that which comes down from heaven and gives life to the world." So they said to him, "Sir, give us this bread always." Jesus said to them, "I am the bread of life; whoever comes to me will never hunger, and whoever believes in me will never thirst."
Focused on their personal agendas, still looking for signs, bold skeptics… out of their mouths their heart speaks. Verses forty-one through forty-four we read:
"The Jews murmured about him because he said, "I am the bread that came down from heaven," and they said, "Is this not Jesus, the son of Joseph? Do we not know his father and mother? Then how can he say, 'I have come down from heaven?'" Jesus answered and said to them, "Stop murmuring among yourselves. No one can come to me unless the Father who sent me draw him, and I will raise him on the last day."
Jesus proclaims that He is the Son of God, and the bread He would give them, would be His flesh. Continuing with verses forty-seven through fifty-two, "Amen, amen, I say to you, whoever believes has eternal life. I am the bread of life. Your ancestors ate the manna in the desert, but they died; this is the bread that comes down from heaven so that one may eat it and not die. I am the living bread that came down from heaven; whoever eats this bread will live forever; and the bread that I will give is my flesh for the life of the world."
Again, the Jews balked, understanding the spiritual truth Jesus was teaching in verse fifty-two. "The Jews quarreled among themselves, saying, "How can this man give us [his] flesh to eat?" Again, Jesus states in verses fifty-three to fifty-nine:
"Jesus said to them, "Amen, amen, I say to you, unless you eat the flesh of the Son of Man and drink his blood, you do not have life within you. Whoever eats my flesh and drinks my blood has eternal life, and I will raise him on the last day. For my flesh is true food, and my blood is true drink. Whoever eats my flesh and drinks my blood remains in me and I in him. Just as the living Father sent me and I have life because of the Father, so also the one who feeds on me will have life because of me. This is the bread that came down from heaven. Unlike your ancestors who ate and still died, whoever eats this bread will live forever."
These things he said while teaching in the synagogue in Capernaum."
The synagogue was full of people, disciples who followed Jesus. Coming to the realization of what Jesus was actually saying, the flesh and blood was not symbolic but rather he was speaking of eating his flesh and blood sacramentally. He was speaking of the Eucharist! They reacted to this claim in verse sixty-six. "As a result of this, many [of] his disciples returned to their former way of life and no longer accompanied him."
Master, To Whom Shall We Go?
Verse sixty-seven is the climax of the Bread of Life Discourse.
"Jesus then said to the Twelve, "Do you also want to leave?" One of the twelve took his hand off the wheel of life and courageously gave his profession of faith. Verses sixty-eight to sixty-nine, "Simon Peter answered him, "Master, to whom shall we go? You have the words of eternal life. We have come to believe and are convinced that you are the Holy One of God."
Worldwide and nationwide we are in a blizzard of spiritual, emotional, and physical pain, the elements of the world around us. It's time to put God in the driver's seat.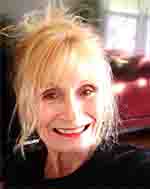 As a writer, I paint a black and white canvas using words, presenting spiritual points to ponder, even if it is just for me! My goal is to bring us closer to the Will of God in our lives, encourage an intimate relationship with Jesus, Mary, and all the saints.