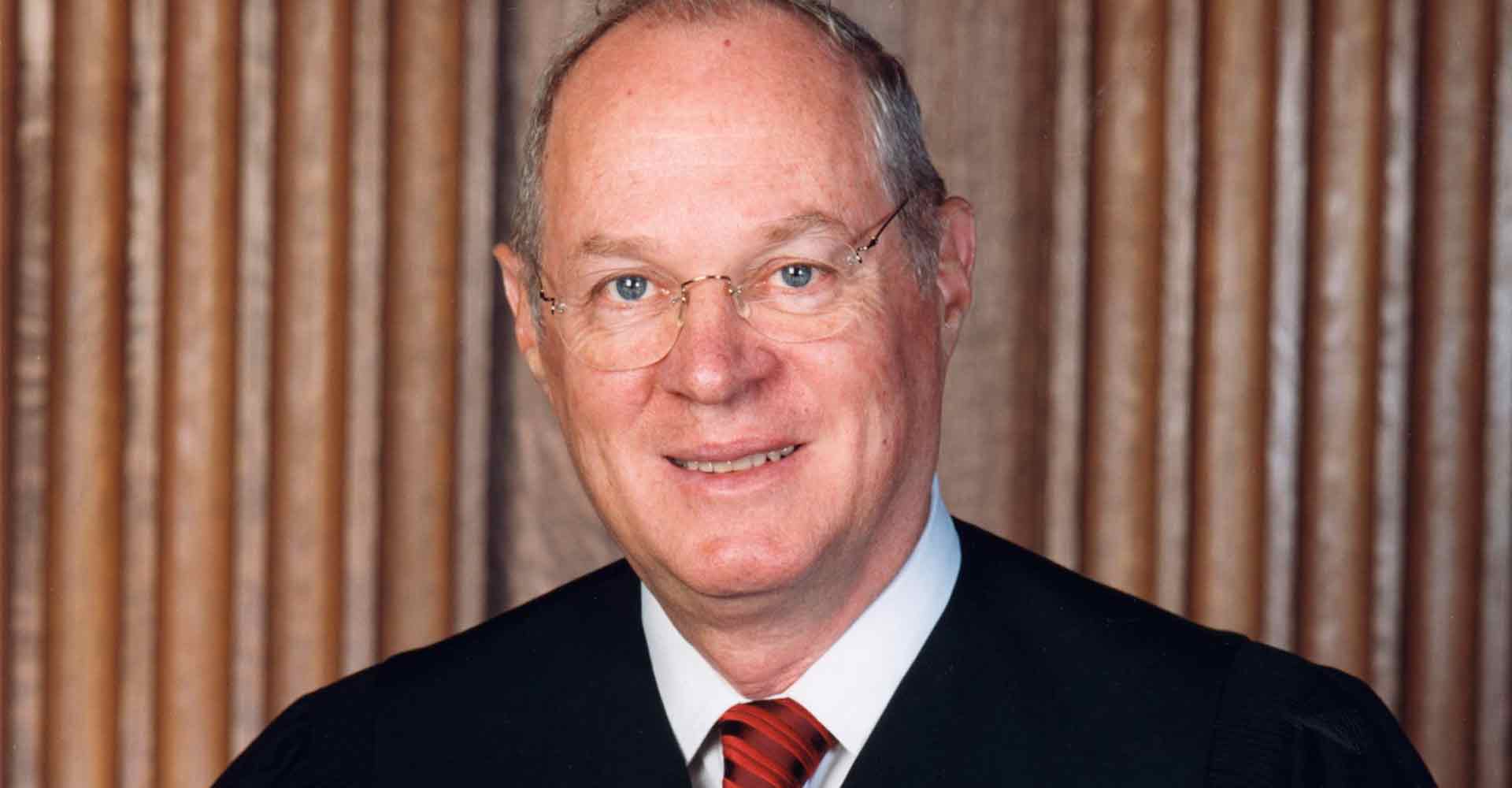 Justice Kennedy's opinions have often reflected a heavy emphasis on the right to personal autonomy and determining one's own identity, something which he himself has been governed by in dictating unjust and immoral laws from the Supreme Court bench.
By Deacon Frederick Bartels
14 March 2018
LifeSiteNews reported that republican senator Dean Heller has predicted Supreme Court Justice Anthony Kennedy will retire sometime this summer, which may open up new possibilities for the protection of human life and dignity with the potential nomination and installment of a court justice grounded in the natural law and in favor of protecting the right to life from conception to natural death.
Justice Kennedy has long displayed a strong relativistic ideology in opposition to the natural law that has resulted in or contributed to Supreme Court decisions radically opposed to human life, dignity and the common good. He is, in many ways, responsible for promoting and upholding a tyranny of relativism that undermines the right to life and threatens all other authentic human rights. He is known for promoting abortion on demand and for attempting to dismantle and devalue the institution of marriage through his support of same-sex "marriage."
In the 1992 Planned Parenthood of Southeastern Pennsylvania v. Casey opinion, Kennedy's tyranny of relativism was on display when, in support of a woman's ability to choose to abort her child, he wrote that "at the heart of liberty is the right to define one's own concept of existence, of meaning, of the universe and of the mystery of human life."
Liberty is often defined as a right to live in a society free from oppressive burdens and restrictions imposed unjustly by a governing authority. Authentic liberty has nothing to do with a so-called right to choose to kill unborn children. In fact, it is opposed to the intentional destruction of infants. There is nothing unjust or oppressive about prohibiting abortion because abortion entails the intentional killing of an innocent human, pre-born child—it is murder. True liberty harmonizes with safeguarding human dignity, protecting human life, and providing justice for all people, regardless of age, status, abilities, or ethnicity. It is oppressive and evil for a government to allow people to legally kill their children; not, on the other hand, to enact laws protecting their right to life.
Authentic liberty, in association with human freedom, grants all people the ability to choose to live in accord with the loving plan of God, respecting and honoring by their lives and choices the reality the Creator has himself brought into being. It must be conferred on all members of a society, not merely a favored few, allowing them to withhold it from others. Liberty must never be isolated from the virtue of justice. For a "liberty" without justice that proposes to grant one the "right" to decide one's own "concept of existence" and "the mystery of human life" to the detriment of the weak, human dignity and the common good is a forgery. It is based not on an authentic human liberty but on a distortion of it that opens the way for a brutal tyranny of persecution against those who are deemed to be unwanted, burdensome, or of a lesser value.
Kennedy's tyranny of relativism was again articulated repeatedly in his opinion of the Obergefell v. Hodges decision that imposed same-sex "marriage" on all the states in the nation, opening the way for a further devaluing of the institution of marriage as authored by God and celebrated since the dawn of human history. According to Kennedy, marriage evolves and develops over time in a way that essentially changes its nature. In the Court's opinion, he wrote:
The ancient origins of marriage confirm its centrality, but it has not stood in isolation from developments in law and society. The history of marriage is one of both continuity and change. That institution—even as confined to opposite-sex relations—has evolved over time. (opinion of the court, II, B)
Kennedy wrote that this so-called evolution of marriage has opened the way for "new dimensions of freedom":
These new insights have strengthened, not weakened, the institution of marriage. Indeed, changed understandings of marriage are characteristic of a Nation where new dimensions of freedom become apparent to new generations, often through perspectives that begin in pleas or protests and then are considered in the political sphere and the judicial process. (opinion of the court, II, B)
These "new dimensions of freedom" of which Kennedy speaks are relativistic constructs of "marriage" that, in effect, subjectively redefine it as a mere social arrangement. Today's generation sees marriage differently, which, according to Kennedy, thus makes it open to alteration by the judicial decrees of the Court. New "developments" in the way society views marriage gives license to those in positions of power to alter it fundamentally in order to suit their own views.
The result is that, by judicial decree, marriage is no longer limited to a lifelong union of one man and one woman and open to the generation of human life, but rather an arrangement that can be made by two persons of the same-sex in order to enjoy emotional fulfillment, sexual gratification, and recognition by the state, without any potential for procreation and without consideration for the authentic reality of what matrimony is. Marriage as fundamentally tied to the male-female complementarity, conjugal sexual-union, the potential to transmit new human life, fatherhood and motherhood, is now loosed from these foundations and reconstructed on the subjective wishes of the few.
Consequently, marriage, children, family and society itself suffers since family, as the original cell of society, is founded on marriage. As Pope St. John Paul II observed, if marriage goes, so too does family and society.
Kennedy's court opinions have often reflected a heavy emphasis on the right to personal autonomy and determining one's own identity, something which he himself has been governed by in dictating unjust and immoral laws from the bench that are in conflict with the natural law, authentic liberty, justice, human dignity and the support and promotion of the common good.
Learn more about the natural law and what the Catechism teaches.
Let us pray for Anthony Kennedy and for the next Supreme Court Justice who will take his place upon his future retirement. What this nation needs is a justice who will rule justly, in accord with the universal principles of the natural law that are recognizable by reason and promote the well-being of individuals and humankind collectively.
*****
Please support Joy In Truth by sharing on social media.
Photo Attribution: By Collection of the Supreme Court of the United States (Anthony Kennedy – The Oyez Project) [Public domain], via Wikimedia Commons.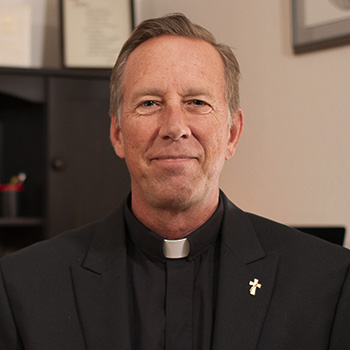 Deacon Frederick Bartels is a member of the Catholic clergy who serves the Church in the diocese of Pueblo. He holds an MA in Theology and Educational Ministry and is a Catholic educator, public speaker, and evangelist who strives to infuse culture with the saving principles of the gospel. For more, visit YouTube, iTunes and Google Play.