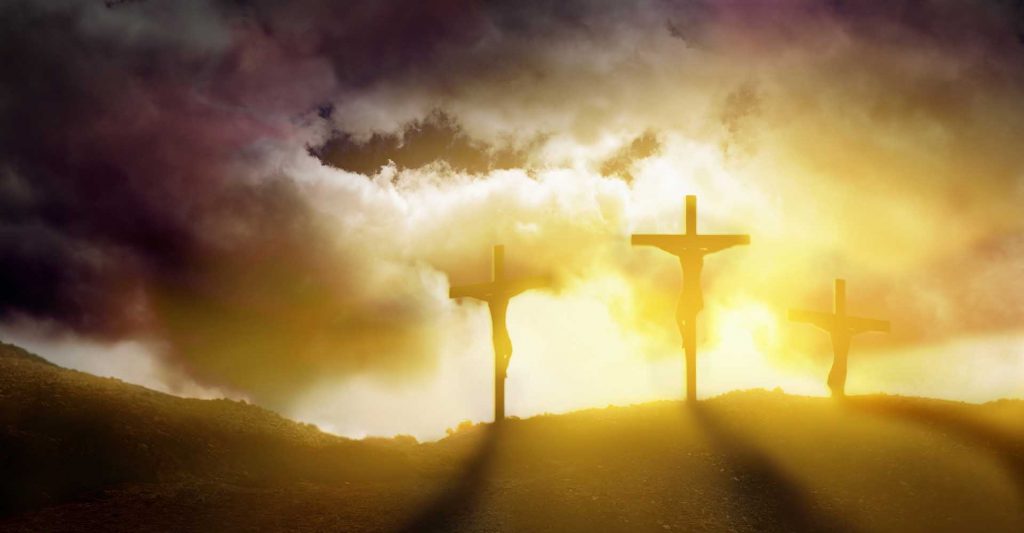 Lent, fasting and abstinence. What's it all about? One of the questions people frequently have about Lent pertains to fasting. For example, why is it important? Is it required? And what's the history of fasting in the Church? Connected to fasting is the practice of abstinence, with its own set of questions.
By Deacon Frederick Bartels
Part 1: Lent and Fasting: Origins and Histories
To begin, let's start with some basic definitions. Today, people talk about fasting in different ways, often with enhancing physical health in mind. We might think of juice fasts or water fasts or carb fasts. Spiritually speaking, fasting has a different meaning.
What does it mean to fast in terms of Lent? To fast is to abstain from food. St. Thomas Aquinas notes that fasting consists of taking only one meal a day (ST, II-II, q. 147, a. 6). This definition has been refined recently by the Church in terms of what's allowed during Lent, something we'll cover in the third video in the series.
We can also make a distinction between fasting and abstinence in reference to the Lenten precept of the Church to observe the days of fasting and abstinence (CCC 2043). When abstinence is used in reference to Lent, we are speaking about regulating the quality of the food that is taken. For example, on Ash Wednesday, Friday of the Lord's Passion, and all other Fridays during Lent, Latin Rite Catholics are obliged to abstain from eating flesh meat. On Ash Wednesday and Friday of the Lord's passion, Catholics both fast and abstain from flesh meat. Again, we'll look at the specifics of the current fasting and abstinence laws of the Church in the third video.
Read: fasting and receiving divine light.
What about the origin and history of fasting in the Church? There's an ancient practice of fasting in sorrow and repentance for sins found in the Old Testament. Fasting also accompanied fervent prayer to God. The idea was that fasting made one's prayer more acceptable to God. It was a way of demonstrating one's level of commitment before the Lord. These ideas remain valid today. God desires that we prove our love for him. As the old adage goes, actions speak louder than words.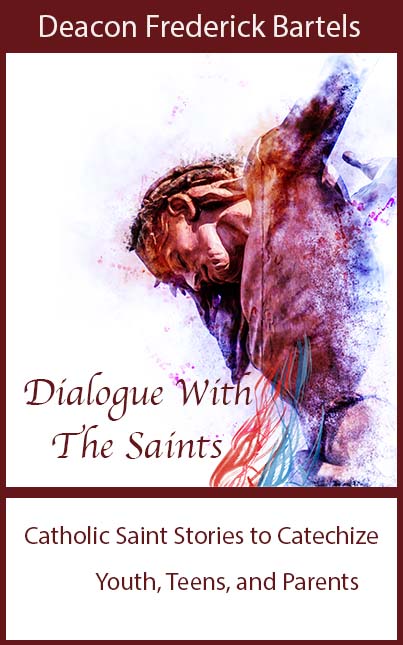 In the New Testament, the Lord Jesus does not seem to emphasize fasting while his disciples are with him. When questioned about this by John's disciples, Jesus insists that fasting is inappropriate in times of joy. In saying this, he compared himself to the bridegroom and his disciples to wedding guests (Matt 9:14 ff; Mark 2:18 ff; Luke 5:33 ff). In other words, while Jesus and his disciples are together, it is a time of joy like a wedding feast, not a time for fasting. Jesus notes that when the bridegroom is taken away, then there will be fasting, which seems to imply fasting as a sign of mourning the loss of the bridegroom and also in anticipation of and preparation for his return.
In the early Church, we find that the apostles were familiar with fasting and did so prior to making important decisions to gain divine assistance (Acts 13:2 ff; 14:23).
In the concepts of anticipation and preparation for the Lord Jesus we find a connection to the practice of fasting and abstinence during Lent. Lent is a time of penance and atonement for sin in preparation for the celebration of the resurrection of the Lord. Fasting and abstinence are integral to that preparation for several reasons, such as building virtue, self-mastery, and helping to avoid sinful tendencies that may ultimately lead to spiritual death in the case of mortal sin.
The practice of fasting during Lent finds its genesis in our Lord's journey into the desert where he fasted and prayed for forty days and nights in preparation to begin his public ministry.
The practice of fasting during Lent finds its genesis in our Lord's journey into the desert where he fasted and prayed for forty days and nights in preparation to begin his public ministry (Matt 4:1-2; Luke 4:1-3). The forty days of Lent are in imitation of Christ's time in the desert. During Lent, the Christian walks into the desert with Christ and fasts so as to have the strength to avoid temptation with the help of God's grace. Lent is also a penitential season in which we strive to atone for our sins and purify our lives in preparation for the celebration of Christ's glorious rising from the tomb on Easter Sunday.
Today, many Catholics fast and abstain only on Ash Wednesday and Friday of the Lord's Passion and abstain from flesh meat on other Fridays of Lent, which is the minimum required by the precepts of the Church. In ancient times, however, the forty-day period of Lent sometimes involved extended and more austere fasts, as some Catholics practice today. For example, some Catholics fasted each of the forty days (except for Sunday and sometimes Saturdays) up to the ninth hour or 3:00 p.m., which is the hour that Christ gave up his spirit on the cross (Matt 27:50). The intent was to unite one's suffering through fasting to the passion of Christ. Since our Lord's suffering ended at the ninth hour, so too was the fast ended at that hour. St. Athanasius recommended in his Festal Letter (AD 331) that Christians engage in a forty-day fast prior to a stricter fast during Holy Week.
The historian Socrates (not the philosopher that lived before Christ) reports that Christians fasted in varied ways according to their local customs. Some abstained from all living creatures, others ate only fish, others ate birds and fish, others ate only bread, and still others abstained from all food. He reports that the fast ended at the ninth hour according to when the Lord died on the cross.
What is clear in all this is that the ancient tradition of fasting in order to unite oneself to Christ, do penance in atonement for sins, and prepare for the celebration of the resurrection is an integral part of the Christian life. Lent in particular is that time when we engage in those penitential practices for the spiritual benefit of the entire Church.
In the next video, we'll explore the spiritual benefits of fasting in greater detail.
Definitions:
Abstinence: in reference to penance and Lent, refraining from eating the flesh-meat of warm-blooded land animals, including birds. Examples: beef, sheep, pork, chicken, and other fowl. Fish, cold-blooded animals (reptiles) and shellfish are permitted. Eggs, milk products, and condiments made from animal fat are permitted. Abstinence is required on Ash Wednesday and all Fridays of Lent.
Ash Wednesday: marks the beginning of the season of Lent. Fasting and abstinence required.
Fasting: for spiritual purposes and the season of Lent, defined by St. Thomas Aquinas as taking only one full meal a day (ST, II-II, q. 147, a. 6). There is a distinction to be made between fasting for physical reasons in contrast to spiritual reasons. If one intends to fast purely for physical benefits, then spiritual benefits remain unobtained.
Friday of the Passion of the Lord (Good Friday): The Friday of Holy Week making up one of the three days of the Triduum. The Friday prior to Holy Saturday. Fasting and abstinence required.
Fridays During Lent: Abstinence required.
References and sources:
On the nature and duration of fasting in the early Church, St. Athanasius and the historian Socrates, see the Catholic Encyclopedia: Thurston, Herbert. "Lent." The Catholic Encyclopedia. Vol. 9. New York: Robert Appleton Company, 1910. 2 Mar. 2020 <http://www.newadvent.org/cathen/09152a.htm>.
The Catechism of the Catholic Church, 2nd edition.
The seasons of penance: "The seasons and days of penance in the course of the liturgical year (Lent, and each Friday in memory of the death of the Lord) are intense moments of the Church's penitential practice.These times are particularly appropriate for spiritual exercises, penitential liturgies, pilgrimages as signs of penance, voluntary self-denial such as fasting and almsgiving, and fraternal sharing (charitable and missionary works)" (CCC 1438).
St. Thomas Aquinas, Summa Theologiae, available on newadvent.org
Photo Attribution: By Serpeblu. Shutterstock.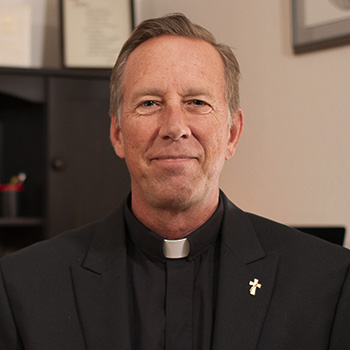 Deacon Frederick Bartels is a member of the Catholic clergy who serves the Church in the diocese of Pueblo. He holds an MA in Theology and Educational Ministry and is a Catholic educator, public speaker, and evangelist who strives to infuse culture with the saving principles of the gospel. For more, visit YouTube, iTunes and Google Play.