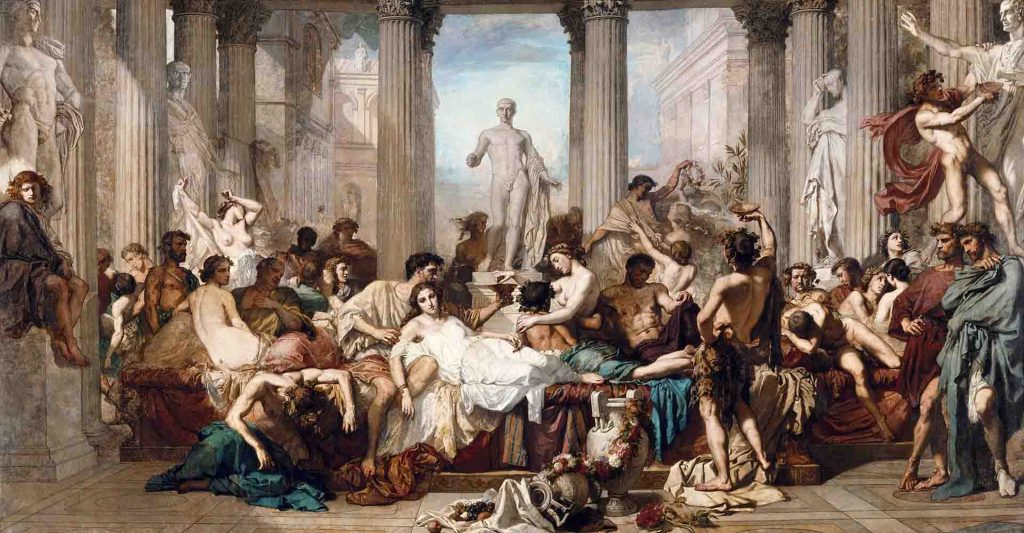 Christ's words of admonishment to Saint Peter offer a lesson for us in living the Christian life in what has become an insane world. They remind us, among other things, of the importance of speaking what is true, even when risks are involved.
By Deacon Frederick Bartels
30 August 2020
In last Sunday's gospel, Jesus praised Peter for his faith. This Sunday (Matt 16:21-27), things are turned upside-down for Peter when he objects to the plan of God that Jesus must suffer and be killed. This plan doesn't fit in with Peter's ideas for Jesus' future. After all, Peter had just made that great profession of faith, proclaiming Jesus is "the Christ, the Son of the living God" (Matt 16:16). Perhaps Peter confidently hoped to see Jesus conquer the Jewish people's enemies and liberate them from Roman oppression by use of his divine power.
Indeed, Jesus will conquer man's most dangerous enemy and liberate him from his most dangerous oppressor. But not in the way Peter is thinking, for man's most dangerous enemy is the devil and his most dangerous oppressor is his enslavement to sin.
Christ conquers these dangers by dying on the cross. We are liberated by his saving death when we unite ourselves to him in faith and in living a righteous, truthful, upright moral life. The cross is not a cheap ticket to heaven, for our Lord said, "[T]he gate is narrow and the way is hard, that leads to life, and those who find it are few" (Matt 7:14).
But Peter is yet unaware of God's plan in its fullness. He protests, thinking in a human way. Then he hears those stinging words from the Lord: "Get behind me, Satan! You are an obstacle to me. You are thinking not as God does, but as human beings do."
Thinking as "human beings do"
There are many ways we can fall into that trap. The dangers lie not only in thinking wrongly about our Lord but in holding wrong beliefs. St. Paul today warns us of some of them by saying, "Do not conform yourselves to this age" (Rom 12:2). In Paul's time, the Romans had given themselves over to decadence and immoral practices (see the painting above). Paul is saying, do not be taken in by worldly thinking, beliefs, and activities opposed to Christ's plan and his commandments.
We are confronted with all kinds of decadent, immoral worldly thinking today, especially in areas related to human life and sexuality. For example, according to a 2020 Gallup poll, 48% of Americans say they are "pro-choice," and a 2017 Pew study found that about 7 out of 10 Americans do not want Roe v Wade overturned for various reasons. A Barna Group study shows 65% of Americans think cohabitation is a good idea. Another Gallup poll indicates 57% of Americans think assisted suicide is morally acceptable and 73% support euthanasia. A 2019 Pew survey found that support for same-sex unions has climbed to over 60%.
Read about how to vote as a Catholic and combat intrinsic evils
Although more could be said, these beliefs are extremely harmful because they are intrinsic evils that are absolutely contrary to God's plan of love. Jesus rebuked Peter for acting as an obstacle and standing in his way. These grave sins and disordered ways of thinking are obstacles that stand in people's way to salvation. They're destructive of human persons, human dignity, the right to life, marriage and family. They are spiritually destructive. For these reasons and others, people who knowingly and deliberately support them in word or deed place their souls in peril. Similarly, God will hold us accountable if we fail to oppose them as we should.
I think one problem is that Americans have lost their sense of the dangers of sin. More and more often, people have begun to think by the rule of man instead of by the rule of God. Although most Americans claim to be Christian, they've forgotten or rejected what it means to be Christian. There are lots of comfortable believers but few who display the conviction that necessarily brings discomfort. The point is, as we know, our Lord never said the Christian life would be easy. He makes that clear in today's gospel: "Whoever wishes to come after me must deny himself, take up his cross, and follow me."
We must deny ourselves
Our Lord loves us enough to empty himself and die on the cross. He loved Peter enough to tell him he must deny his wrong ideas. Jesus loved Peter enough to tell him what's true, even though it would hurt his feelings. It must have shocked Peter to hear those words, but he hung in there. He needed to hear those words because he needed to get onboard with Christ's mission—as painful and shocking as it must have seemed. It was in Peter's best interest to hear the truth and be chastised for opposing it.
Withholding Truth
Which brings us to another aspect of thinking in merely human terms: the tendency to withhold the truth from others. People do this because they fear some type of loss or suffering or reprisal. Perhaps they fear the loss of a friendship or a business partnership or a position in life of high standing. We don't want to cause friction. We don't want to risk a relationship. We don't want to suffer a social-media attack. Perhaps the opinions of others are valued too highly.
Saint Augustine wrote in The City of God, "There is more courage in a man who faces rather than flees the storms of life, and who holds cheap the opinion of men…" Why might Augustine say this? Because our entire life originates in God, belongs to him, and must point to him. Christ must be who we are about, not the applause of men. He is our life. And to stand with him means entering the storm. There is no other path.
If we fear the storm and remain silent when we should speak, or fail to act when we should act, we commit the sin of omission. Could it be that we're in this situation in America because we've remained silent for too long? Could it be that we've run from the storm or closed our eyes to its approach?
To Love is To Will The Good of Other
In our gospel, Jesus rebukes Peter precisely because he is the God of love. What does it mean to love? It means to will the good of the other. It's not about emotions or feelings or being nice. Our Lord speaks the truth to Peter and to us all out of love—even though its challenging and perhaps difficult to hear. He knows full well that this life here below is fraught with trials because temptation is real and the sin it leads to, if we consent to it, is deadly. Jesus knows it's the truth we need, for truth is truly freeing.
The Lord Jesus understands that we must renew our minds and discern the will of God, that we may know what is good, pleasing and perfect, as we heard from St. Paul today. In the sacraments, especially the Eucharist, Jesus gives us the graces that transform our minds, allowing us to properly discern the will of God. Through the Church, he gives us the words of truth that we may believe correctly and live an authentic, virtuous moral life. The Holy Spirit gives us the courage to help others to do the same by speaking when we should and acting when we must.
The Christian life is a radical, new way of living. Peter was confronted with that fact when our Lord admonished him. The choice has to be made to live in an entirely new way, in cooperation with God's grace. We must give ourselves over to Christ, denounce worldly thinking, and speak what's true to others. Doing so points us and others to heaven, whereas avoiding it points us and others away from heaven. If we've taken hold of this life as if it's all that matters, we must let it go, for it is Christ who truly matters.
For whoever wishes to save his life will lose it," says Jesus, "but whoever loses his life for my sake will find it. What profit would there be for one to gain the whole world and forfeit his life? Or what can one give in exchange for his life?"
What does the world have to offer anyway? Only what is temporary: Fleeting pleasures. Passing satisfactions. The empty void of riches. Days of loneliness spent gazing at treasures rusting away…
The good news is that Christ will help us in every possible way, beyond anything we can imagine, if we will but listen, believe, and act on his words. He offers us a life beyond comparison: the unending bliss of heaven; the vision of God; a resurrected and glorified body.
And, as followers of Christ, we will find joy even in the paradox of our own crosses here below. How can that be? Because in dying to self, you truly do find new life. That's the great mystery. That's the paradox. And it's really true. To find out, you'll have to go all in, right into the storm, as did St. Peter, who was crucified upside-down in Rome, evangelizing passersby down to his last breath.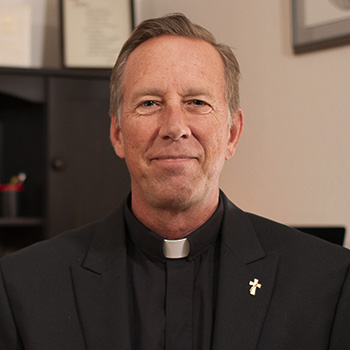 Deacon Frederick Bartels is a member of the Catholic clergy who serves the Church in the diocese of Pueblo. He holds an MA in Theology and Educational Ministry and is a Catholic educator, public speaker, and evangelist who strives to infuse culture with the saving principles of the gospel. For more, visit YouTube, iTunes and Google Play.