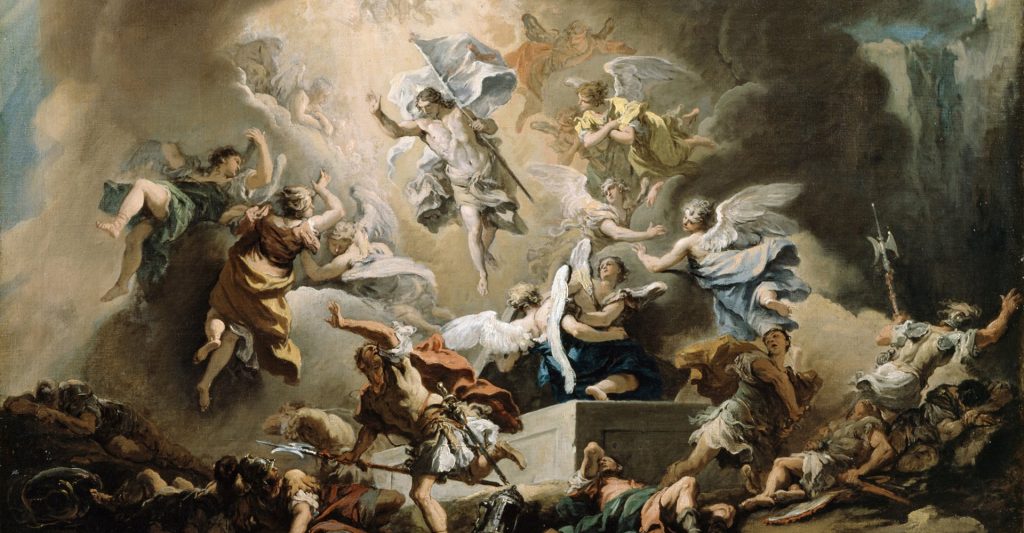 We wait in faith and hope, analogously entombed in darkness, following in the way of Lazarus. Yet Christ is coming. The resurrection is in your future.
By Deacon Frederick Bartels
29 March 2020
Our gospel today is one of the most beautiful and spiritually rich gospels in the liturgical year of the Church. It's overflowing with the good news of salvation and eternal life. It's rich with the power of Christ. It's a gospel of life, faith, and hope in the Lord.
Life, faith, and hope. These are in order, aren't they? So necessary. So essential in these unprecedented times. Bishop Athanasius Schneider wrote a theological essay about the present situation with COVID-19. It's titled "We Glory In Tribulations," after St. Paul's words in Romans 5:3. In it, he notes that there is a growing trend across the world to engage in an "uncompromising ban on all forms of public worship." It's quite telling that churches were closed before bars and restaurants. Planned Parenthood is still doing abortions while our priests are in many cases prevented from giving sacraments to the dying.
I understand that COVID-19 is serious. And I pray for all those effected, in whatever way that may be. However, as Bishop Athanasius is pointing out, there are signs in all of this, undercurrents, that we should be taking note of as the body of Christ. We must look at this with eyes of faith, as a people who believe in Christ and who see with eyes enlightened by his Spirit.
Bishop Athanasius sees certain aspects of this situation as a providential, divine intervention. He notes that God will use this trial to bring about his will, to purify the Church, to move people to repentance, to increase our faith. He writes: We have to accept this situation from the hands of Divine Providence as a trial, which will bring us a greater spiritual benefit than if we had not experienced such a situation.
Blessed is the man who endures trial, for when he has stood the test he will receive the crown of life which God has promised to those who love him."

James 1:12
While you are at home today, making your holy hour, wondering what will come from the hand of God, remember that in all things God works for the good of those who love him (Rom 8:28). Remember these words of St. Paul:
Therefore, since we are justified by faith, we have peace with God through our Lord Jesus Christ. Through him we have obtained access to this grace in which we stand, and we rejoice in our hope of sharing the glory of God. More than that, we rejoice in our sufferings, knowing that suffering produces endurance, and endurance produces character, and character produces hope, and hope does not disappoint us, because God's love has been poured into our hearts through the Holy Spirit ….

Rom 5:1-5
Hope does not disappoint because God's love has been poured into our hearts through the Holy Spirit.
In our first reading from Ezekiel we hear about this hope in the promise of a future resurrection:
Thus says the Lord GOD: O my people, I will open your graves and have you rise from them, …. Then you shall know that I am the LORD, when I open your graves and have you rise from them, O my people! I will put my spirit in you that you may live, …. I have promised, and I will do it, says the LORD.

Ez 37:12-14
Everything hinges on remaining in Christ, for he is the resurrection and the life, as we heard him say to us today: "I am the resurrection and the life; whoever believes in me, even if he dies, will live, and everyone who lives and believes in me will never die. Do you believe this?"
Do you believe this? Do you have this hope burning in your heart?
We can only imagine what kind of trial Lazarus endured as he experienced death. How did he die? Heart failure followed by a sudden heart attack? A stroke? A malignant tumor's slow growth? A virus with days of high fever? We don't know. All we're told is that he was ill. What we do know is that Jesus loved him. They were friends. Which means Lazarus loved Jesus and believed in him. It means Lazarus entrusted himself in faith to the Lord.
Love of Christ. Self-entrustment to him. A personal relationship with Jesus. These are everything.
Read more about the general resurrection.
So, Lazarus dies. He experiences the physical evil of death. He endures that trial. But there's more to the story. Before Jesus went and raised Lazarus, when he first heard the news of his friend's illness, he told is disciples: "This illness is not to end in death, but is for the glory of God, that the Son of God may be glorified through it."
God will intervene. God will use this event to glorify his Son. Christ will bring good from Lazarus' death in the form of invoking others to faith in him. The sovereign Lord of the universe says to us today, "I am the resurrection and the life; whoever believes in me, even if he dies, will live, and everyone who lives and believes in me will never die."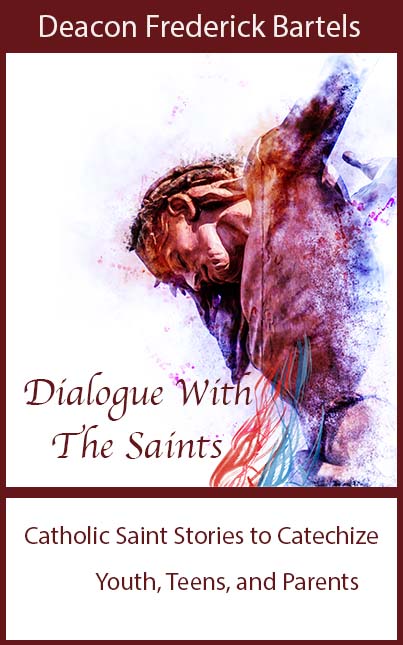 As we heard in our first reading. God will raise up the dead. The general resurrection is in your future. It's not a question of if, it's a question of when. It's certain. But what does it mean?
If you want to learn the Spirit-guided belief of the Church based on scripture and Tradition, turn to the Catechism. What does it say?
In death, the separation of the soul from the body, the human body decays and the soul goes to meet God, while awaiting its [future] reunion with its glorified body. God, in his almighty power, will definitively grant incorruptible life to our bodies by reuniting them with our souls, through the power of Jesus' Resurrection.

CCC 997
Who will be raised up? "All the dead will rise," teaches the Catechism (CCC 998), following the words of our Lord himself who said: "those who have done good, [will rise] to the resurrection of life, and those who have done evil, to the resurrection of judgment'" (John 5:29).
Finally, how will we be raised?
Christ is raised with his own body: [and says] "See my hands and my feet, that it is I myself" (Lk 24:39); but he did not return to an earthly life. So, in him, "all of them will rise again with their own bodies which they now bear," but Christ "will change our lowly body to be like his glorious body," into a "spiritual body":

But someone will ask, "How are the dead raised? With what kind of body do they come?" You foolish man! What you sow does not come to life unless it dies. And what you sow is not the body which is to be, but a bare kernel. . . . What is sown is perishable, what is raised is imperishable. . . . The dead will be raised imperishable. . . . For this perishable nature must put on the imperishable, and this mortal nature must put on immortality.

1 Cor 15:35-37,42,52,53; CCC 999
We will be raised by the power of Christ's resurrection. Our bodies will be reunited to our souls by the power of the Holy Spirit. We will receive a glorified body, an upgraded and spiritualized body that is also a physical body. It will be your body; a perfectly healthy body, at the height of its powers, incapable of experiencing corruption, pain or death. And in this way, as one who loves the One who is Love, Jesus Christ, you will live on forever and ever.
After Lazarus had died and the Lord Jesus heard of his death, he said to his disciples: "I am glad for you that I was not there, that you may believe. Let us go to him."
Today we wait in a darkness analogous to the entombed Lazarus. But Christ is coming. The hour of your resurrection lies ahead. God's glory will be revealed in you, as one who believes. Wait in patience for the Lord. Rest in faith and hope.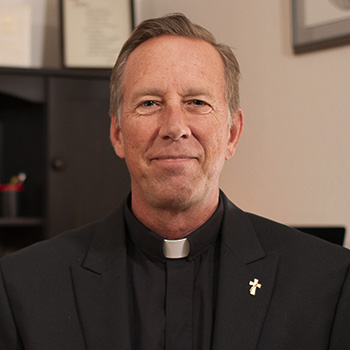 Deacon Frederick Bartels is a member of the Catholic clergy who serves the Church in the diocese of Pueblo. He holds an MA in Theology and Educational Ministry and is a Catholic educator, public speaker, and evangelist who strives to infuse culture with the saving principles of the gospel. For more, visit YouTube, iTunes and Google Play.