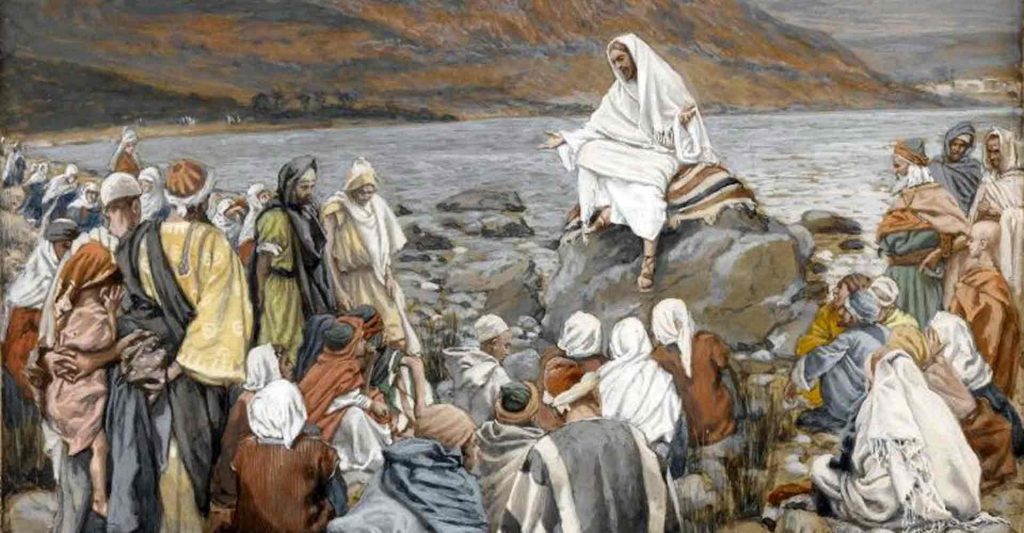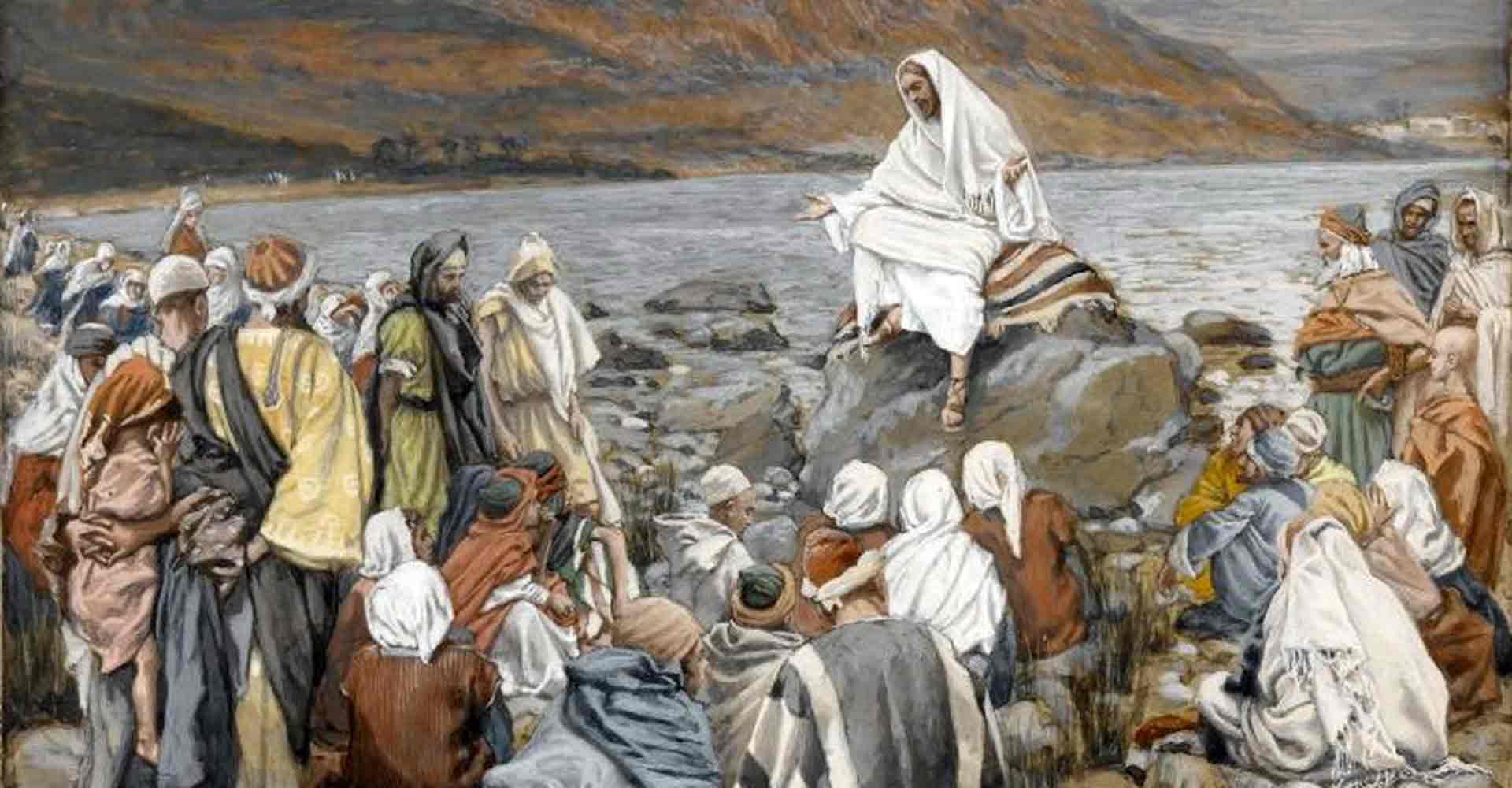 By Deacon Frederick Bartels
30 October 2021
In our Gospel today, Jesus gives us the ultimate rule for life. It's a rule for eternity: "You shall love the Lord your God with all your heart, with all your soul, with all your mind, and with all your strength."
In this commandment, the Lord Jesus gives us four ways of expressing our love for God. When we integrate these four ways into our relationship with God, we can then begin to love God with a mature Christian spirituality as opposed to a stunted, immature one.
Love God with All Your Heart
Jesus tells us we must love God with all our heart. The heart refers to the center of our deepest desires. It's the secret core of our being.
Here's how the Catechism puts it:
The heart is the dwelling-place where I am, where I live; according to the … Biblical expression, the heart is the place "to which I withdraw." The heart is our hidden center, beyond the grasp of our reason and of others; only the Spirit of God can fathom the human heart and know it fully. The heart is the place of decision, deeper than our psychic drives. It is the place of truth, where we choose life or death. (2563)
To love God with all our hearts, means longing for him—craving him—like a dry desert that thirsts for water. When spring rains fall on this desert, it is transformed with new, beautiful growth reflected in an immense spectrum of vibrant colors, which is the kind of transformation that takes place within the human heart that beats for Christ. If my heart desires Jesus, it means I long to be united to him in an intimate relationship of personal communion.
This relationship is found in giving my heart, my hidden center, entirely to Word who became flesh and offered his life on the cross for me. It changes my personal landscape as my heart becomes a beautiful garden of delight for the Lord.
Love God with All Your Soul
Jesus tells us the second way to love God is with all our soul. Why would Jesus mention our souls? To answer that question, let's ask, "What's unique about our souls?"
The human soul is spiritual and immortal. It survives the death of our physical body. Our soul is a rational soul, with an intellect and will. Along with the gift of our spiritual soul, God has bestowed on us the gift of freedom, which means we have the capacity to make free choices.
Animals and plants don't have these capabilities. They are irrational and therefore operate by instinct rather than by reason. Our souls, on the other hand, are unique and afford us unique capabilities. With our soul we image God: we can reason, think, judge and exercise the highest power of movement called "free will."
Through our free choices, we determine not only our activities from moment to moment, but what kind a person we will become. Our free choices shape our character, they mold us into a particular kind of person. For example, if I repeatedly choose to lie and steal, I become a liar and a thief. My choices and free actions shape my being—they father my being. On the other hand, if I repeatedly choose to serve others and to fulfill my obligations and duties, I become a generous, responsible, and reliable person. I become trustworthy. I become virtuous. I become more like Christ.
Loving God with all our soul means making choices that align with Christ and his goodness. It means obeying the commandments of Christ in freedom and love.
As St. John tells us, "And by this we may be sure that we know him, if we keep his commandments. He who says "I know him" but disobeys his commandments is a liar, and the truth is not in him; but whoever keeps his word, in him truly love for God is perfected" (1 John 2:3-6).
In John's gospel, Jesus says, "He who has my commandments and keeps them, he it is who loves me" (John 14:21).
Our choices not only shape our character, but they factor into eternity. With that in mind, here's what Venerable Bishop Fulton Sheen said about it:
Every moment comes to you pregnant with a Divine Purpose; time being so precious that God deals it out only second by second. Once it leaves your hands and your person to do with as you please, it plunges into eternity, to remain forever whatever you made it."

Fr. Joseph Esper, Saintly Solutions, 293
Love God with All Your Mind
Next, Jesus commands us to love God with all our mind. It's important for each of us to ask ourselves, "What do I think about all the time?" Am I in love with God's kingdom? Or am I infatuated with my own ego in self-absorption? In Matthew's gospel, Jesus teaches, "[S]eek first his kingdom and his righteousness, and all these things shall be yours as well" (Matt 6:33).
Of course, it's hard for us to control our thoughts. Disciplining them requires prayer, God's grace, an upright heart, freedom from sin, and the constant practice of virtue. We must learn, through what is often a long, drawn-out struggle, to see the world, others, and ourselves by the light of God.
Loving God with all our mind means seeking truth, discovering it, guarding it, and filling our minds with it. However, that's not going to happen if we constantly fill our minds with soundbites, TV shows, gossip, and a preoccupation with rumors. It can't happen if we spend all our free time malforming our thinking by immersing ourselves in the latest best-selling lewd novel.
It's not going to happen if we align our minds with the lies of secular culture and evil attitudes and practices, as are found in the culture of death, which either supports or overlooks every falsehood and immorality.
It's not going to happen if we align our minds with the gaslighting, cancel culture of secularist elites in our society, who attack, for example, good Christian mothers and fathers whose righteous anger is fueled by the way their children are being programmed in public schools, colleges, and universities. These mothers and fathers are the first educators of their children. They have a right to be listened to and respected, not, on the other hand, to be denigrated as "domestic terrorists."
As Christians, we do not stand for these kinds of evil activities, nor do we conform our minds to them. On the contrary, we counteract the lies of secular culture and its elitists, and fill our minds with goodness and truth—godly and holy principles to live by.
St. James tells us, "Do not love the world or the things in the world. If any one loves the world, love for the Father is not in him" (James 2:15).
Loving Christ with all our mind means saturating it with the Word of God, with the belief and teaching of the Church, and with the example of the lives of the saints. It means loving what's true and good—always and everywhere.
Love God with All Your Strength
The fourth way of loving God is with the virtue of fortitude, which is synonymous with courage. When Jesus commands us to love God with all our strength, he is warning us that following him has a cost. It's not always easy. It has consequences. Nevertheless, we must choose that path, especially when it's difficult or inconvenient—even if it's dangerous.
Here is how the Catechism puts it: "The way of perfection passes by the way of the Cross. There is no holiness without renunciation and spiritual battle…" (CCC 2015).
My brothers and sisters, no one wins the race by running only halfway to the finish line, as St. James teaches: "Blessed is the man who endures trial, for when he has stood the test he will receive the crown of life which God has promised to those who love him" (Jam 1:12).
The Ultimate Rule for Life, the Rule for Eternity
In our Gospel today, Jesus commands us to love God—to love Jesus himself—above all else. He gives us the ultimate rule for life. It's a rule for eternity.
It's not an easy rule. It requires courage and the other virtues, it requires his help and grace, which he freely and abundantly bestows on those who love him. It also requires our full commitment—even to the point of death.
What's awaiting us at the end of this desert road we call life? The final horizon, that moment when the thirst of our hearts is quenched for eternity, is opened up before us when we hear these words: "Come, O blessed of my Father, inherit the kingdom prepared for you from the foundation of the world" (Matt 25:34).
Let us today take these words of the Psalmist and seat them forever in our heart, soul, and mind:
I love you, O LORD, my strength, / O LORD, my rock, my fortress, my deliverer. / My God, my rock of refuge, / my shield, the horn of my salvation, my stronghold!
---
In acknowledgement of ePriest, in which some of the ideas and citations in this homily were originally sourced.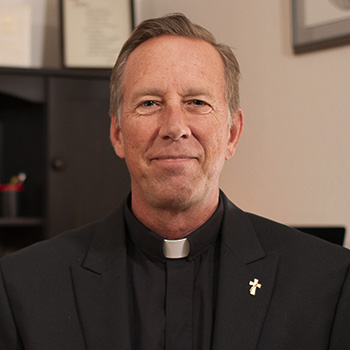 Deacon Frederick Bartels is a member of the Catholic clergy who serves the Church in the diocese of Pueblo. He holds an MA in Theology and Educational Ministry and is a Catholic educator, public speaker, and evangelist who strives to infuse culture with the saving principles of the gospel. For more, visit YouTube, iTunes and Google Play.