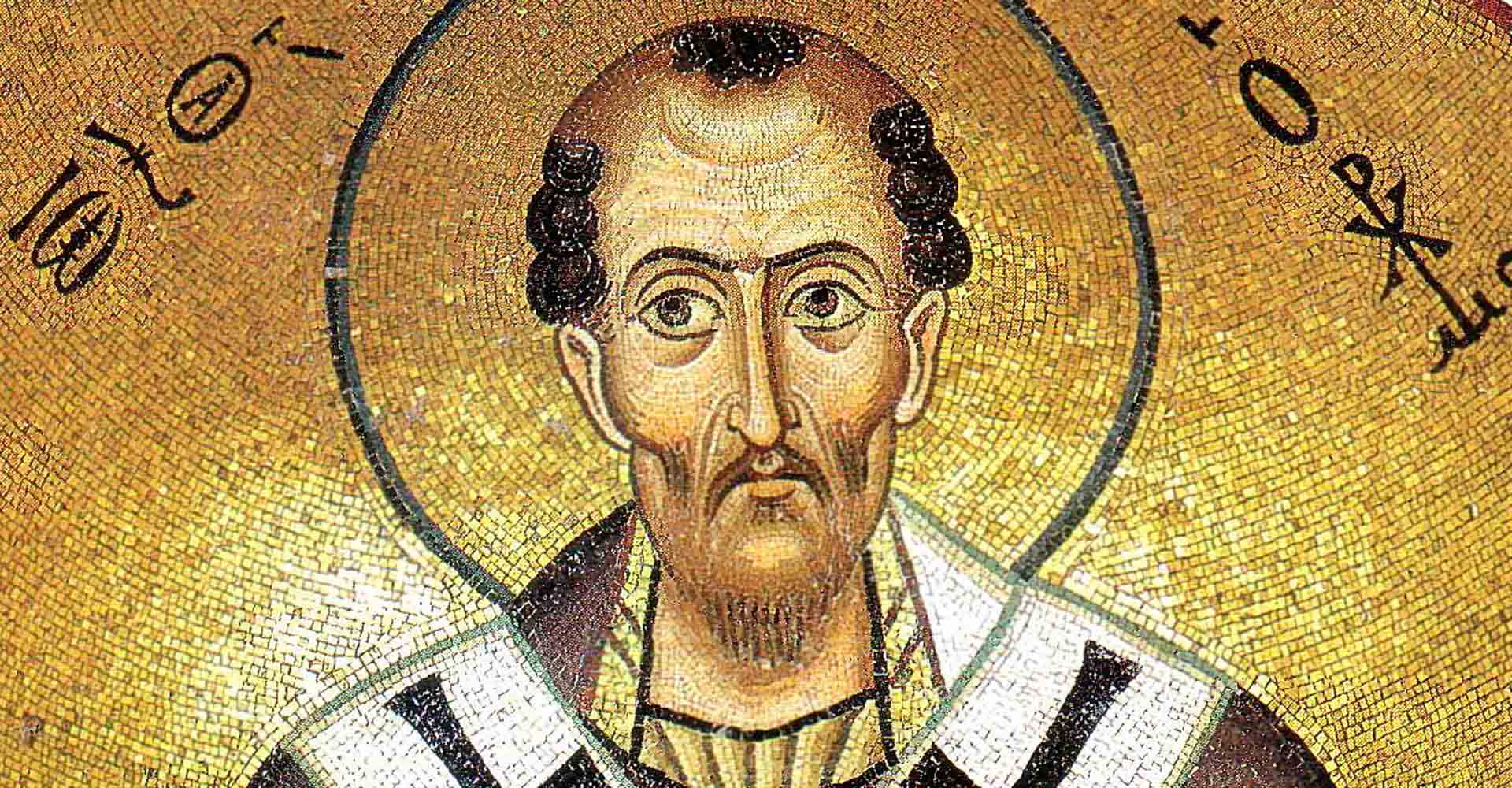 The preacher whose articulated love for the word of God earned him the title "The Golden-Mouthed"
By Deacon Frederick Bartels
13 September 2017
Today we celebrate the memorial of St. John Chrysostom, Doctor of the Eucharist (c. A.D. 347-407). Fr. Christopher Rengers writes of the Saint:
He was so good at preaching that pickpockets came to his sermons. While the audience listened intently, they plied their trade with diligence and profit. Two centuries after his death, his reputation had not diminished, but rather had grown. Then the title of Chrysostom, or "The Golden-Mouthed" was given him; in succeeding centuries and yet today, men know him by this name more readily than by his baptismal name of John. (The 33 Doctors of the Church, 101)
St. John Chrysostom was born in Antioch, the same city in which the followers of Christ were first called "Christians" (Acts 11:26) and in which St. Ignatius, the bishop of the same, referred to these followers gathered together as the Catholic Church. Chrysostom was baptized at about age 19. Following the conferral of that sacrament which opens the doorway to eternal life and configures one to Christ, Chrysostom "never cursed or swore or spoke evil of anyone or spoke a lie or wished ill to anyone or tolerated loose talk" (qtd. in The 33 Doctors of the Church, from a contemporary biography on the saint attributed to Palladius).
St. Chrysostom had a special love for the poor, as well as the people who endangered their own souls by refusing material assistance to their neighbor. In the spirit of the other Church Fathers who often said, "If a man is starving and you do not feed him, you have killed him," Chrysostom preached:
It is foolishness and a public madness to fill the cupboards with clothing, and allow men, who are created in God's image and our likeness, to stand naked and trembling with the cold, so that they can hardly hold themselves upright … Indeed, forgive me, but I almost burst from anger. Only see, you who are large and fat, you hold drinking parties until late at night, and sleep in a warm, soft bed. And do you not think of how you must give an account of your misuse of the gifts of God?" (qtd. in Rengers, The 33 Doctors of the Church, 109)
In today's office of readings from The Liturgy of the Hours, we read this quote from St. John Chrysostom expressing his deep faith and trust in Christ:
The waters have risen and severe storms are upon us, but we do not fear drowning, for we stand firmly upon a rock. Let the sea rage, it cannot break the rock. Let the waves rise, they cannot sink the boat of Jesus. What are we to fear? Death? Life to me means Christ, and death is gain. Exile? The earth and its fullness belong to the Lord. The confiscation of goods? We brought nothing into this world, and we shall surely take nothing from it. I have only contempt for the world's threats, I find its blessings laughable. I have no fear of poverty, no desire for wealth. I am not afraid of death nor do I long to live, except for your good. (Ante Exsilium, nn. 1-3; p. 52, 427-430)
I am reminded of St. John the evangelist who, inspired by the Spirit of God, wrote about those who have attained perfection in the love of God:
So we have known and believe the love that God has for us. God is love, and those who abide in love abide in God, and God abides in them. Love has been perfected among us in this: that we may have boldness on the day of judgment, because as he is, so are we in this world. There is no fear in love, but perfect love casts out fear; for fear has to do with punishment, and whoever fears has not reached perfection in love. (1 Jn 4:16-18)
Expressing his love for the Eucharist as the body, blood, soul and divinity of Christ himself, sacramentally present under the signs of bread and wine, St. Chrysostom writes:
Elias left a sheepskin to his disciple, but the Son of God, ascending, left to us His own flesh! . . . Let us not lament, nor fear the difficulties of the times, for He who did not refuse to pour out His Blood for all and has suffered us to partake of His Blood again—what will He refuse to do for our safety? (qtd. in Rengers, The 33 Doctors of the Church, 112)
St. Chrysostom spoke firmly against the tendency, so common today, to hide one's faith away in a cellar (cf. Lk 11:33), rather than ensure it burns constantly and brightly for all to see. The life of Christian discipleship is a participation in the saving mission of Christ; therefore, to bear the name of Christian is to labor unceasingly to bring others under the rule of Christ's kingdom that they may experience the salvation he freely offers to all:
Nothing can be more chilling than the sight of a Christian who makes no effort to save others. Neither poverty, nor humble station, nor bodily infirmity can exempt men and women from the obligation to this great duty. To hide our light under pretense of weakness is as great an insult to God as if we were to say that He could not make His sun to shine. (qtd. in Rengers, The 33 Doctors of the Church, 111)
Although St. John Chrysostom died in poverty and exile, stricken by hunger and weakness as he fled from his enemies whose hearts and minds were set on his destruction, his own heart and mind were hidden away with God, flooded with the warmth and love of divine and heavenly light, secure in Christ his Savior and Redeemer. There, held in the loving embrace of God, St. Chrysostom feared not death nor judgment, but looked forward with joy-filled anticipation to that day on which he would pass from this earthly life, having completed the journey and won the race, into the unending day of eternity in the kingdom of Christ.
St. Chrysostom teaches us by his faithful deeds and eloquent words of love, by his hope-filled journey and his quiet death, that a new kind of inexpressible and wondrous life awaits those who give themselves fully over to Christ in self-entrustment.
St. John Chrysostom, pray for us!
*****
Please help us spread the gospel with a donation. Even small tips help.
Photo Credit: By Anonymous (Chatzidakis. Byzantine Art in Greece) [Public domain], via Wikimedia Commons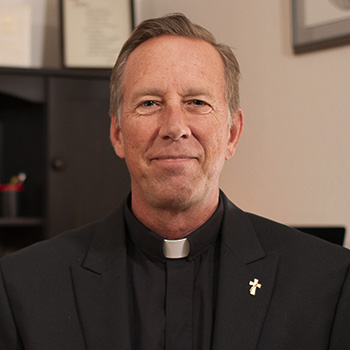 Deacon Frederick Bartels is a member of the Catholic clergy who serves the Church in the diocese of Pueblo. He holds an MA in Theology and Educational Ministry and is a Catholic educator, public speaker, and evangelist who strives to infuse culture with the saving principles of the gospel. For more, visit YouTube, iTunes and Google Play.