by F. K. Bartels
August 4, 2009
An issue of disagreement between Catholics and Protestants is the effect of sin. That is, the consequences of sin imposed upon one's soul. We can easily see that stealing a pencil is far less grave than murder. Thus, in this life, the former merits some slight punishment, while the latter most often requires imprisonment. But the disagreement of which we are here speaking does not concern punishment in this life. The issue lies in the fact that some Protestants claim that stealing a pencil and committing murder are the same sin in the eyes of God.
The question is, is there differences in the gravity of sin in the eyes of God? Might some sins cause permanent exclusion from heaven while others will not? Is there deadly sin (mortal) which destroys sanctifying grace and, if left unrepented at death, causes eternal damnation? Is there venial (slight or small) sin which, while wounding one's communion with God, does not destroy sanctifying grace?
The Catholic Church answers these questions in the affirmative. Yes there is mortal and venial sin, and, while they are both sin, their effects on the soul are very different. In order to better understand Catholic doctrine in regards sin, let us define these types of sin.
Venial sin: that sin which is not grave sin. Venial sin is slight or small sin, such as gossip or excessive talkativeness. Another example of venial sin would be impatience.
The Catechism of the Catholic Church explains: Venial sin weakens charity; it manifests a disordered affection for created goods; it impedes the soul's progress in the exercise of the virtues and the practice of the moral good; it merits temporal punishment. Deliberate and unrepented venial sin disposes us little by little to commit mortal sin. however venial sin does not set us in direct opposition to the will and friendship of God; it does not break the covenant with God. With God's grace it is humanly reparable. "Venial sin does not deprive the sinner of sanctifying grace, friendship with God, charity, and consequently eternal happiness (CCC 1863; John Paul II, RP 17,9).
Venial sin does not destroy sanctifying grace (the ability to live life in heaven, or a share in the divine life) in the soul. That is not to say one shouldn't strive to avoid it. We must work constantly to avoid all sin. The danger in taking venial sin lightly is that it can lead to grave sin, even mortal sin.
Mortal sin: is that sin which destroys sanctifying grace in the soul and separates us from God.
For a sin to be mortal, three conditions must together be met: "Mortal sin is sin whose object is grave matter and which is also committed with full knowledge and deliberate consent" (CCC 1857).
Mortal sin requires full knowledge and complete consent. It presupposes knowledge of the sinful character of the act, of its opposition to God's law. It also implies a consent sufficiently deliberate to be a personal choice. feigned ignorance and hardness of heart do not diminish, but rather increase, the voluntary character of sin (CCC 1859).
Effects of mortal sin:
Mortal sin is a radical possibility of human freedom, as is love itself. It results in the loss of charity and the privation of sanctifying grace, that is, of the state of grace. If it is not redeemed by repentance and God's forgiveness, it causes exclusion from Christ's kingdom and the eternal death of hell, for our freedom has the power to make choices fore ever, with no turning back. However, although we can judge that an act is in itself a grave offense, we must entrust judgment of persons to the justice and mercy of God (CCC 1861).
For a sin to be mortal, it must involve grave matter and the proper conditions, as described above, must be met. What sins constitute grave sin?
Grave matter is specified by the Ten Commandments, corresponding to the answer of Jesus to the rich young man: "do not kill, Do not commit adultery, Do not steal, Do not bear false witness, Do not defraud, Honor your father and your mother" (Mk 10:19). The gravity of sins is more or less great: murder is graver than theft. One must also take into account who is wronged: violence against parents is in itself graver than violence against a stranger (CCC 1858).
St. Thomas Aquinas:
When the will sets itself upon something that is of its nature incompatible with the charity that orients man toward his ultimate end, then the sin is mortal by its very object . . . whether it contradicts the love of God, such as blasphemy or perjury, or the love of neighbor, such as homicide or adultery. . . . But when the sinner's will is set upon something that of its nature involves a disorder, but is not opposed to the love of God and neighbor, such as thoughtless chatter or immoderate laughter and the like, such sins are venial" (St. Thomas Aquinas, STH I-II, 88, corp. art.).
Scripture is clear on the existence of mortal sin:

The Letter to the Galatians contrasts the works of the flesh with the fruit of the Spirit: "Now the works of the flesh are plain: fornication, impurity, licentiousness, idolatry, sorcery, enmity, strife, jealousy, anger, selfishness, dissension, factions, envy, drunkenness, carousing, and the like. I warn you, as I warned you before, that those who do such things shall not inherit the Kingdom of God." (CCC 1852; Gal 5:19-21). Clearly there is mortal sin which, if left unrepented, causes eternal loss.
Note that Scripture tells us there is sin which is not mortal sin: "If any one sees his brother committing what is not a mortal sin, he will ask, and God will give him life for those whose sin is not mortal. There is sin which is mortal; I do not say that one is to pray for that. All wrongdoing is sin, but there is sin which is not mortal" (1 Jn 5:16-17).
"Do you not know that the unjust will not inherit the kingdom of God? Do not be deceived; neither fornicators nor idolaters nor adulterers nor boy prostitutes nor sodomites nor thieves nor the greedy nor drunkards nor slanderers nor robbers will inherit the kingdom of God" (1 Cor 6:9-11; NAB).
*****
Please support Joy In Truth by sharing on social media.
Photo Credit: commons.wikimedia.org/wiki/File%3AItalian_School_-_Cain_Killing_Abel%2C_mid-17th_century%2C_(Gaetano_Gandolfi%2C_1734-1802).jpg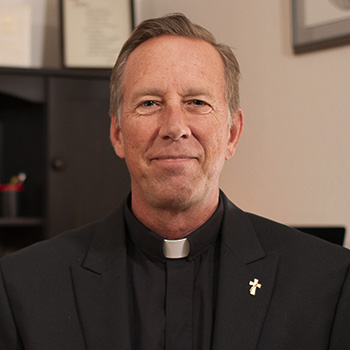 Deacon Frederick Bartels is a member of the Catholic clergy who serves the Church in the diocese of Pueblo. He holds an MA in Theology and Educational Ministry and is a Catholic educator, public speaker, and evangelist who strives to infuse culture with the saving principles of the gospel. For more, visit YouTube, iTunes and Google Play.