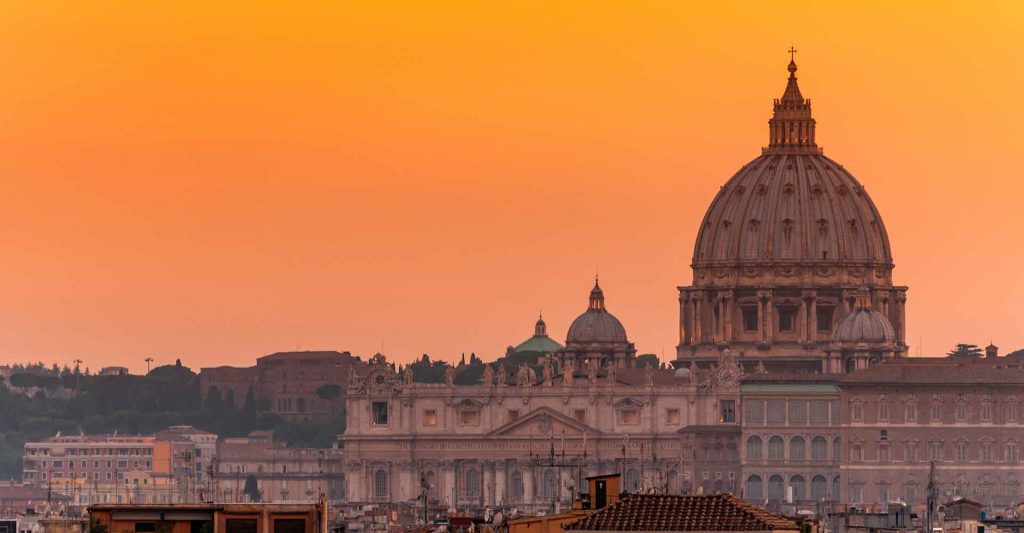 My journey back to the Church is one I'll never forget. After receiving my first Communion at age 11, I would not return to the Catholic Church for nearly twenty years. All of that changed this last Easter when, after many struggles, hurts and pains, I returned to full communion with the Church of Jesus Christ.
By Sarah Layton
9 January 2019
Growing up in the Catholic Church, I dreaded Mass. I recall my family obediently visited Mass each week but we returned to our "real lives" as soon as we got home. I didn't know Jesus as an adolescent because, sadly, those who surrounded me did not either. Church was a nominal duty to fulfill, not something we wanted to go do, but what we had to do in order to go to heaven. After receiving my first Communion at age 11, I would not return to the Catholic Church again for nearly twenty years.
In my youth, I thought I knew everything but, of course, I didn't. I left my teen years with more tattoos and troubles than I can truly count. I lived a selfish life until I got married and, fortunately for me, we don't have enough time to go into any more detail than that. We'd be here until next Christmas.
Thankfully, I met my husband in 2009 and we decided to seek out the meaning of Christianity together. However, when we knocked, there was no answer. We were treated rudely and actually denied entry at some churches because we were cohabitating. Though it hurt, it wasn't enough to stop our pursuit of God.
At 25, I became pregnant with my first child. My entire world transformed the moment I found out I was pregnant. That was when the Holy Spirit (who some call a conscience, my mom calls Jiminy Cricket) struck me with conviction to raise this child in wholesomeness. I wanted my child to have a respectable mother. I wanted my child to be "good," the opposite of me, like those "good" Christians I had seen before. Whatever those "Good Christians" had, I wanted "that," whatever that was, for my new family.
In 2011, pregnant with my son, I was married at the local courthouse and my husband, an active-duty Marine, deployed a few months after that. While he was overseas, I continued to seek out a church that would accept me. Finally, I found a nondenominational church where I was warmly greeted and given a brochure that said I was accepted and it literally said on the paper: "tattoos, tattered jeans and all." I thought, "Eureka! This is my church!" I could belong here, I could finally be accepted and therefore worship God. Little did I know, He already had accepted me—He just wanted all of me—not the tiny sliver on Sundays I was willing to let go of.
The Marine Corps moved us from California to Maryland, and my husband and I continued our pursuit of Truth. Was Jesus truly the Son of God? With a new mission, I set out on a three year, intensive study and transferred from a secular college to a Christian University to finish my degree in Religion and Christian Counseling. We found a solid church in Maryland and we joyfully concluded that Jesus IS the WAY, the TRUTH, and the LIFE that we have been seeking out for so long. This was a good season.
Nevertheless, the seasons of life tend to ebb and flow, much like the tide, don't they? After I gave birth to my daughter, I battled severe Post-Partum depression. To top it off, we were "gifted" orders to Memphis, TN. I will be honest: I was not at all excited about our move. I was not feeling connected with Jesus anymore, either. So, I used idols like food, wine and shopping to fill up the seemingly ever-present hole in my heart. My priorities were all over the place, and not one of them included God. I was miserable. One night I was lying in bed, wide awake, and I felt deeply convicted about how sinful the state of my heart was. After 20 years, I suddenly longed for Confession.
So, I googled "Catholic Church, Memphis" and was connected to the deacon at St. Louis Catholic Church. At first, my husband was vehemently against the idea of pursuing Catholicism. I had my own reservations, too. We both left the Catholic Church in our youth, and many relatives of ours did as well. When family members heard I was interested in Catholicism, they thought I was crazy—I already had found Jesus, why did I need to revert to Catholicism? Despite the backlash, I still wanted to explore Catholic Theology, and my husband decided to humor me in this process. We enrolled in RCIA, and we spent many hours in debate with the Deacon there. Studying Theology at a non-Catholic University actually made me a better defender of Catholicism.
I realized many people (including myself) have misconceptions about the Catholic Church. These preconceived notions can be dispelled with personal, inclusive research and study. My husband and I were ultimately confirmed in the Church last Easter. I now have faith that the Catholic Church and her Sacraments, when celebrated in faith and with the correct disposition (they call us practicing Catholics for a reason), is the closest way to walk with our Lord.
As I conclude, allow me to share with you my biggest fear. The worst thing that could happen to me is I die and Jesus says, "DEPART FROM ME, I NEVER KNEW YOU." This fear drives me most days, right, wrong, or indifferent. Many of us have wasted the days our youth trying to fill up that insatiable hole inside of us with things, relationships, and substances—unfortunately it took me thirty years to realize that only God can fill that hole. To find God in the Catholic Church required me to drop my guard, my sins, my doubts … so that there was nothing left in my life but me and Him.
I am happy to say I figured out what those "good Christians" have: they have a loving relationship with Jesus. I went from not attending church for twenty years to going to Mass at least twice a week. Why? Because having a relationship with Jesus needs effort on my part. Now don't get me wrong—I know dark seasons inevitably lurk ahead. Life happens, inundated schedules, overdue bills, broken relationships, loss of loved ones, and the list goes on. However, I also know that God is good. He suffers with us, and one day the bills, the pain, the sickness … it will be washed away. In the meantime, it encourages me that the Catholic Church provides the necessary weapons through the Sacraments for battling against such difficult times.
Speaking of the sacraments, I'm especially thankful for the Eucharist. In the Eucharist, Catholics receive the Real Presence of Christ in the boldest, most tangible form humans can receive; that is, we are blessed to receive the body, blood, soul and divinity of Christ under the signs of consecrated bread and wine. It's the most intimate, earthly encounter with Jesus possible. I desperately cling to this blessing each Mass.
This year, I relish in the true meaning of Christmas: Our Savior was born and, through that precious gift, God blessed you and I with a second chance at life. It s not too late, WE ALL CAN be born again with Repentance, Confession, and Holy Communion.
I am truly humbled that God has granted me the ability to share this message with you. I came home. I heard God calling me out of my mess. I pray if you are struggling right now, that you recognize His voice calling you out of yours. Keep fighting the good fight.
Merry Christmas and May God Bless you all!
Photo Credit: Stefano Politi. Shutterstock.
I am a Catholic homeschooling mama of 3, simply trying (some days better than others) to become a better Christian. My aim is to help others in my path in finding Truth, hope and happiness. We are only here on earth a short time, but eternity is forever. My blog is to motivate and inspire, as well as to reach the lost in a humble way. I have a degree in Religion with a minor in Christian Counseling. I love to read and blog about the Church, mental health, and family matters. I definitely don't have it all figured out, but please come join me for the ride!