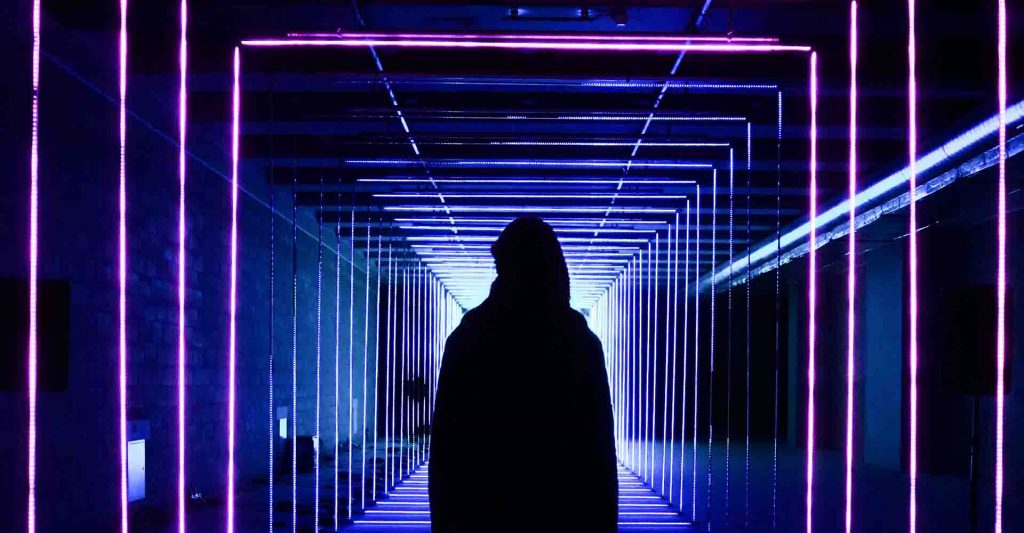 I'll never forget my wake-up call from God. While working in the entertainment industry, I hung out with a lot of cynical liberalists who enjoyed mocking my religious ideals. What's more, I became increasingly worldly, caught up in the glitter of celebrities, the temptations of the flesh, and materialism. Consequently, I soon strayed far from the Church and my Catholic roots. But that's only the beginning of the story.
By Theresa Nixon
8 January 2020
I grew up in a large, Catholic family raised in the faith by a devout mother who instilled in me a deep love and respect for the Church and my Catholic heritage. I attended Mass faithfully and strove to be a good Catholic throughout my adolescence. All that changed, however, as I got older, especially after I went to work in the entertainment business.
I worked and hung out with a lot of cynical liberalists who mocked my religious ideals and soon I began to lose my faith as I became increasingly worldly, caught up in the glitter of celebrities, the temptations of the flesh, and materialism. I soon strayed far from the Church and my Catholic roots. For nearly twenty years, I scarcely ever thought about God except when I wanted something or when things weren't exactly going my way. Yet, even though I had virtually stopped practicing my faith, I continued to recite the Rosary daily. It was during this time that a question was asked of me by a Voice that came from within, suddenly and inexplicably:
"What are you doing with the gifts I have given you?"
It did cause me pause to reflect. But in my worldliness, I convinced myself that it meant I should strive harder to attain personal recognition for the talents God had bestowed on me. (Pride has always been my stumbling block.)
About a week later, as I was taking a bath, I felt a lump in the front of my neck. It was hard and about the size of a small grape. I knew it hadn't been there before and it scared me. I immediately went to see my family doctor, thinking he would tell me not to worry, that it was only a swollen gland or something similarly innocuous. I was totally unprepared for what he did say. I needed to have a biopsy right away. But before the biopsy I would need to have a sonogram of the area followed by a thyroid upscan. My mortality flashed before my eyes.
Read about how God sent Jocelyn Soriano a rose.
Days later, as I lay on the cot in the darkened room of the radiology department of the hospital with the ominous sounds of the machines beeping in the background, I prayed the Rosary and implored the Blessed Virgin to intercede on my behalf. During the sonogram, my thoughts became a whirlwind of fear when the technician suddenly disappeared behind the curtain, asking me not to move. When he returned with the radiologist, I knew he had found something bad. I asked if everything was alright, but they refused to answer me specifically, stating that they would send the results to my physician. I left the hospital with a black cloud of doom hanging over me.
The test results revealed what appeared to be a complex cyst. I blurted out in relief to my doctor, "Oh, a cyst! Well, that's no big deal!"
My doctor, however, did not share my relief. He stated that a complex cyst was a combination of fluid and matter and could prove to be malignant. He told me the thyroid upscan would show more definitively whether the lump was cancerous. He scheduled the first available appointment, one week away. But I was stubborn and refused to believe him. I decided to get a second opinion and went to a doctor outside of my health plan.
This doctor confirmed what my family physician suspected; the lump was serious. She tried to reassure me by telling me that of all the cancers to contract, thyroid cancer was perhaps the most curable, thus indicating that she believed the lump was more than likely malignant.

Shortly afterward, I underwent the thyroid upscan, feeling particularly helpless as I lay on a gurney with my neck stretched unnaturally over the side, the long snout of the lens peering deep into the layers of my tissue. The technician circled in red ink on the photograph the image of the large, dark thing that had invaded my body and instructed me to give the scan to the oncologist. After reviewing the scan results, the oncologist informed me that the lump was a "cold nodule" and most definitely malignant from its appearance. Her manner was very cold and abrupt but was probably her way of trying to prepare me for the worst, I don't know. Her words were anything but consoling. My legs felt as if they had turned to mush as I left the room, convinced I was doomed.
Read: God is love, not permissiveness.
My next appointment was to see the specialist who would perform the biopsy. The next day, before leaving for the hospital to have the procedure done, I visited the local Catholic Church and asked a priest who was reputed to have a special healing gift to pray over me. He anointed my neck and throat with blessed oil and recited a prayer, advising me to return to Mass and the Sacraments.
The doctor who performed the biopsy was very kind and took his time with me. He went over my file and explained the findings, basically re-stating what the previous specialist had said about the lump, totally convinced it was cancer. He tried to reassure me that the type of malignancy in my thyroid area was probably slow growing as he began to palpate the lump. A strange look suddenly appeared on his face. He again checked the file.
"Is there something else, doctor?" I asked in alarm.
Puzzled, he responded, "I'm not feeling what I'm reading here in your file." "What does that mean?"

"I'm not sure. It indicates here that it's a cold nodule, but it doesn't feel like a cold nodule. It feels more like a fluid-filled cyst to me. But I think we'll do another sonogram first, just to be sure."
Hope faintly flickered in my soul as he hooked me up to the imaging machine that was in the room, pointing out the lump to me as it appeared on the screen, an unmistakable mass even to an untrained eye like mine. He then prepared the hypodermic and injected the needle into the mass in my neck. Three times he inserted that needle, being careful to insert it in the exact same spot each time so as not to inadvertently pierce into the network of veins, nerves and tendons surrounding the area. Each time I prayed a Hail Mary to give me strength not to scream out, for it was an excruciatingly painful procedure. The doctor extracted nearly a glassful of fluid from the lump, but except for a little blood from the injection that caused the fluid to appear rust-colored, it was clear.
Upon thorough examination, he assured me there was no matter in the fluid. Still puzzled, he concluded that the lump was probably a fluid-filled cyst that had been caused by a virus. Later, after submitting the fluid for the biopsy screening, the results came back negative for cancer.
The words I had heard only a few weeks before, "What are you doing with the gifts I have given you?" took on a whole new meaning for me now. I realized these gifts had nothing to do with anything material but were those spiritual talents given to each one of us to do our part in bringing the Good News and the love of Christ to all we meet in our lives. I was being asked what I was doing with mine. The threat of cancer was my wake-up call to finally pay heed to that Voice.

Even though I can't prove it scientifically, I firmly believe that God, through the intercession of the Blessed Virgin brought about by all those Rosaries I prayed as a fallen-away Catholic, changed what was by all appearances and initial test results a malignant lump into a harmless fluid-filled cyst.
More importantly, He restored a soul that had been dead for so long back to life.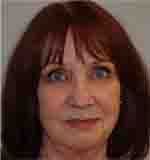 My name is Theresa Nixon. I was born and raised in San Diego, California, into a large, Catholic family and now reside in the DC area. I began a writing career in the 1980s as a music reviewer for Music Connection magazine and spent over ten years working in the entertainment industry before realizing that my life was disconnected. I realized I needed to return to my Catholic roots and the faith of my childhood. I have a Master's in Management from The Catholic University of America, and hope to complete my book this year on my memoirs as a child growing up Catholic in a large, working class family.