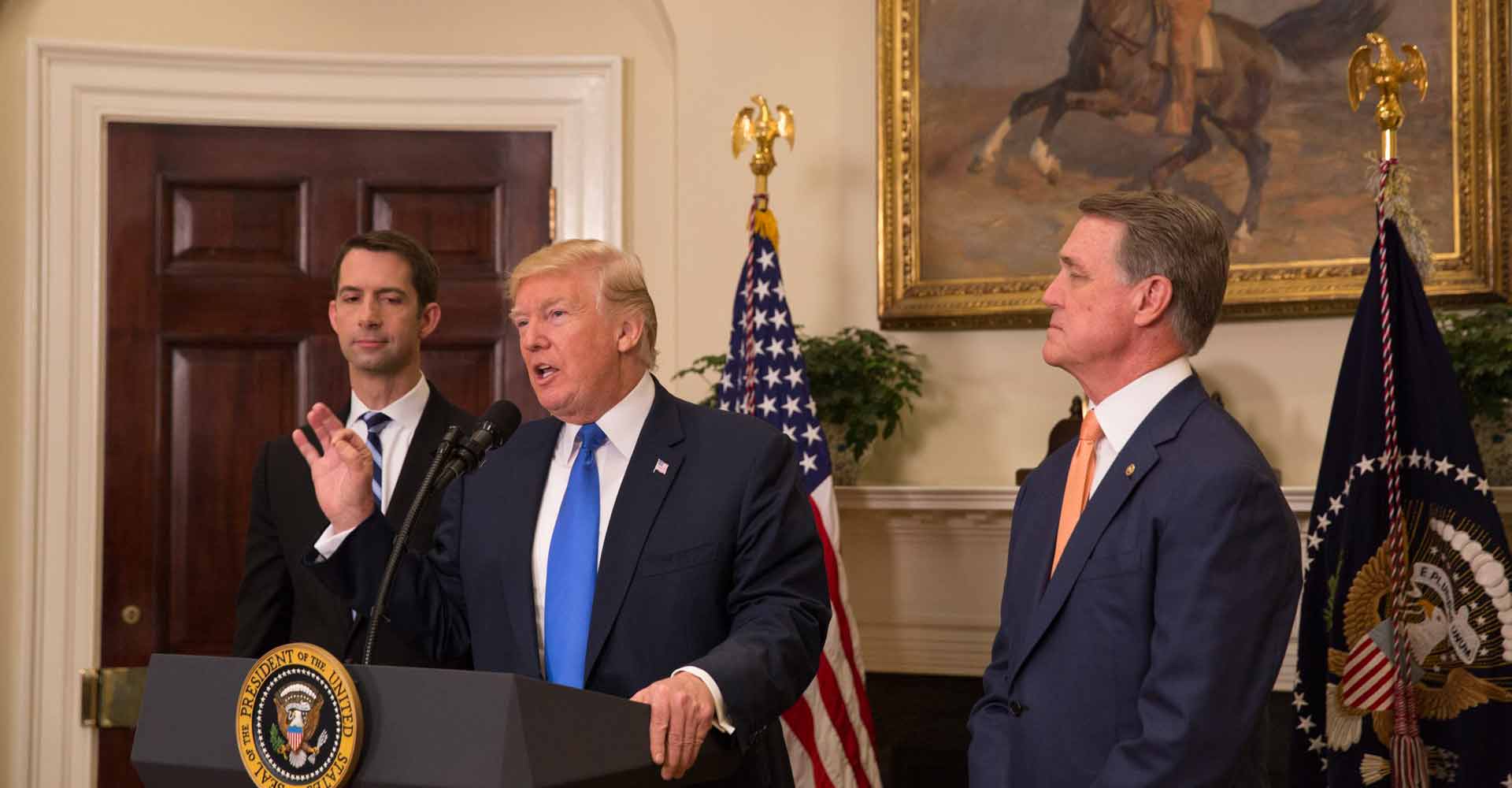 The defeat of H.S. 36 proves that to place anti-life political candidates in office is to pronounce a death sentence on unborn children.
By Deacon Frederick Bartels
2 February 2018
On 29 January 2018, 46 senators—two Republicans, two Independents, and forty-two Democrats—voted against the Pain-Capable Unborn Child Protection Act (H.R.36), an essential piece of legislation that would have prevented children capable of feeling pain from being aborted in their mothers' wombs, a procedure often involving death by dismemberment.
The proposed legislation would outlaw abortions on children who are twenty or more weeks old, an important step in not only limiting the intrinsic evil of direct abortions, but also in ending the horrific brutality of aborting children shown to be capable of experiencing pain.
President Trump, who has become perhaps the most resolutely pro-life president in American history, released this statement on the Whitehouse website:
Recently, when I addressed the 45th annual March for Life, I called on the Senate to pass the Pain-Capable Unborn Child Protection Act, important legislation that would protect our most vulnerable. It is disappointing that despite support from a bipartisan majority of U.S. Senators, this bill was blocked from further consideration. Scientific studies have demonstrated that babies in the womb feel pain at twenty weeks. The vote by the Senate rejects scientific fact and puts the United States out of the mainstream in the family of nations, in which only 7 out of 198 nations, including China and North Korea, allow elective abortions after 20 weeks of pregnancy. We must defend those who cannot defend themselves. I urge the Senate to reconsider its decision and pass legislation that will celebrate, cherish, and protect life.
I thank God daily for the life-saving work of president Trump and his intention to protect and respect human life at its earliest and most vulnerable stages.
The tragic defeat of H.S. 36 instigated by the votes of anti-life politicians, a defeat which will entail unspeakable suffering for some of the youngest of our children, should serve as notice to anyone who is under the false impression that voting for so-called pro-choice political candidates is morally acceptable so long as one does not support their anti-life position and votes for them for "other" reasons. "Other" reasons are often deemed to be such things as the economy, entitlement programs, foreign trade, taxation policies, etc., none of which involve intrinsic evils. Let's be clear, other reasons often means "what's best for me," not what's best for our children, human life, and the common good of all.
Actually, nowhere does the Church teach that Catholic voters may vote using an attitude of moral equivalency in which the intrinsic evil of abortion is incorrectly equated with other issues involving matters of prudential judgment on which there can be a legitimate diversity of opinion, as if abortion is merely one issue among others.
Read more about what the Magisterium of the Church teaches on the moral responsibilities of voting.
Abortion is not one issue among others. It is the moral-blackhole of our day. Shamefully, America ranked 2nd in the number of abortions according to data taken from about 2008 to 2011, under China whose abortion fatalities far exceed the rest of the world. The fact is, abortion is the gravest evil our nation currently faces—Pope St. John Paul II referred to it as "an unspeakable evil" and Pope Emeritus Benedict XVI associated it with the "culture of death" in which the powerful insist on a "right" to exterminate the weak. About 1.5 million children are intentionally killed by direct abortion each year in the U.S. Nothing else measures up to its destructive brutality. It is a vicious crime against humanity attacking the most foundational human right of all: the right to life.
According to research done by the Charlotte Lozier Institue, U.S. abortion policies are quite radical when compared to the rest of the world. Angelina Baglini writes:
In terms of gestational limits, the United States ranks among 7 countries with the most permissive abortion policies. The clear norm among countries that permit elective abortion is to limit abortion to before 20 weeks gestation, and elective abortion is more commonly limited to 12 weeks (the first trimester).
Further, since abortion is legal under the positive law, it teaches the unwary that it is moral, which often leads both mothers and fathers into accepting abortion as a permissible option when some difficulty arises, only later to be struck by the intolerable weight of what they've done. It seems there may be no greater sense of guilt than that of a mother who has chosen to abort her child. Consequently, life becomes for these mothers who have violated the sacred and inseparable bond of motherhood, a living hell in which the guilt is sometimes unbearable.
Both mothers and fathers who have procured an abortion need to be assured that God is merciful. Christ calls them to repentance and to the fullness of life he himself offers. They too are loved by God, who is himself life and love.
To place anti-life political candidates into positions of power in our nation is to place morally corrupted individuals at the helm. Candidates lacking the virtue of an authentic life-ethic can be relied upon to consistently make evil choices with respect to issues involving human life and dignity. They have no place in political positions of power and influence. They must not be allowed to take office. Let us also remember that placing anti-life political candidates into lower-level positions often results in their rising to upper-level positions in the political sphere where they can potentially inflict grave damage.
Last, let us all remember we are morally responsible for our vote. After passing from this life in death, we will face our Lord Jesus Christ as Judge. At that moment, we will have to give an account of our voting choices. We will be required to justify them before God.
*****
Photo Attribution: By The White House from Washington, DC (Photo of the Day: 8/3/17) [Public domain], via Wikimedia Commons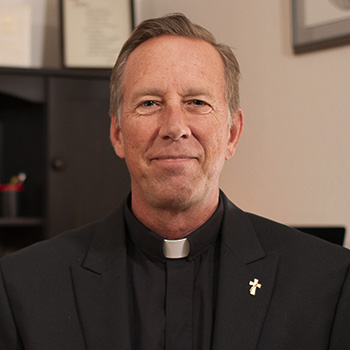 Deacon Frederick Bartels is a member of the Catholic clergy who serves the Church in the diocese of Pueblo. He holds an MA in Theology and Educational Ministry and is a Catholic educator, public speaker, and evangelist who strives to infuse culture with the saving principles of the gospel. For more, visit YouTube, iTunes and Google Play.