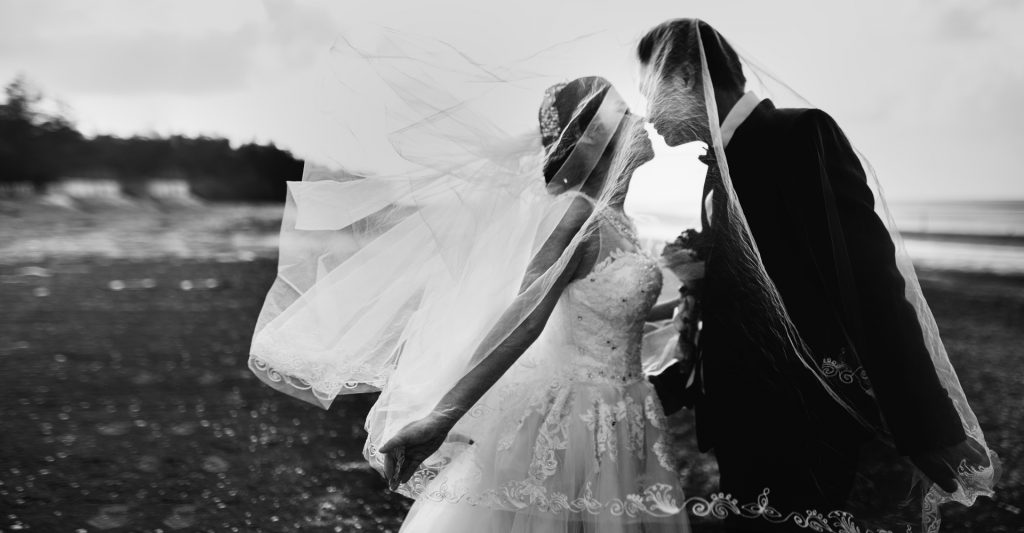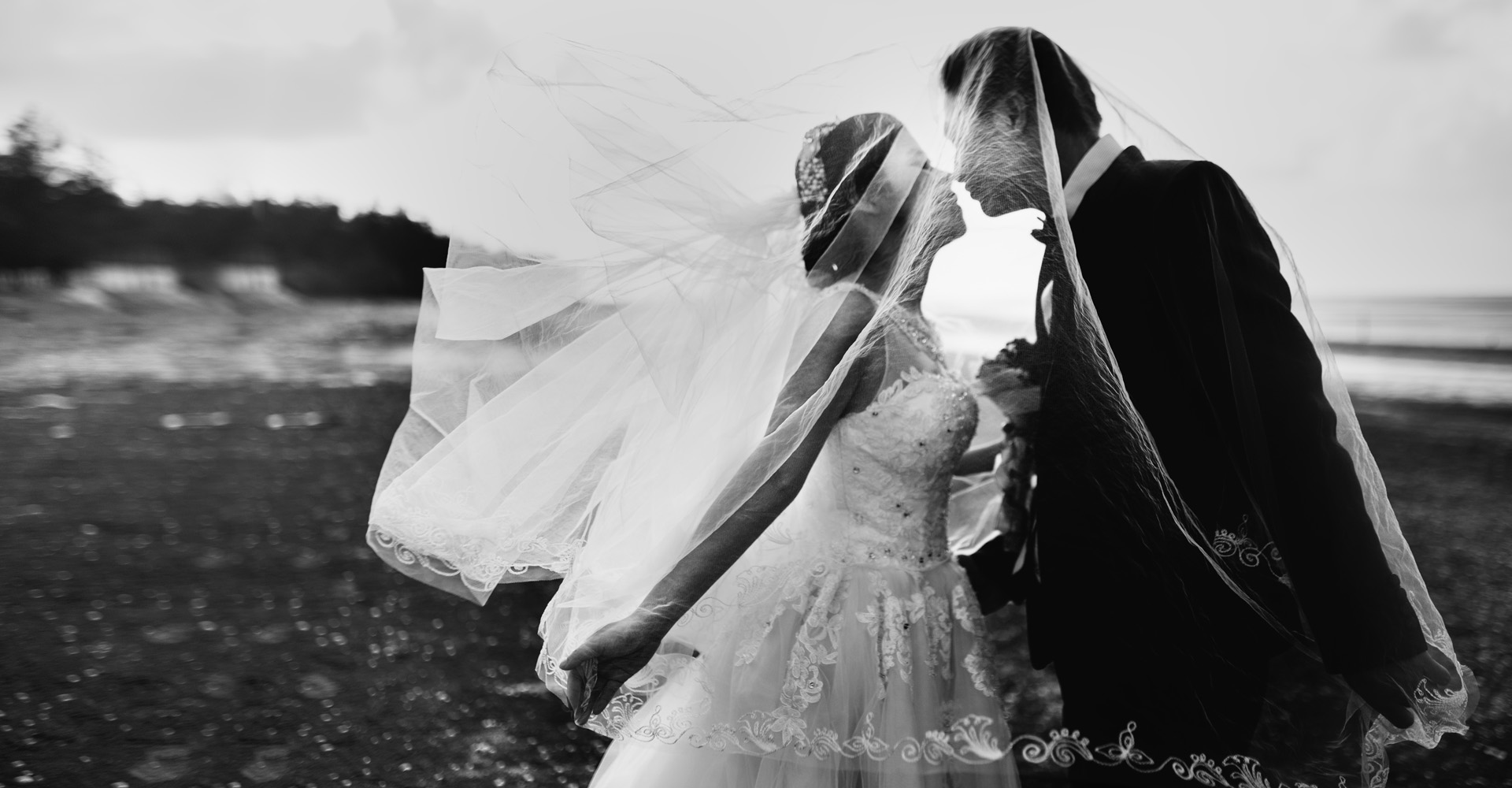 Physical attraction and love is part of God's plan for drawing man and woman together in marriage, where lifelong, self-giving love opens the way for the generation of children and the population of the kingdom of heaven.
By Renata Hunter
4 May 2019
Eric Church's song, "Like a Wrecking Ball," captures the essence of the physical love between a loving husband and wife. It is, in many ways, the essence of a happy marriage. Our Catholic Church has a tradition of the dignity of the body and sexuality between husband and wife. The love between man and woman expressed in a sexual way within the context of the sacrament of marriage is interwoven into God's design for creation. It's his plan for humanity. And it's a beautiful plan.
And this beautiful plan, which includes physical love and marriage, leads to such mystery, such beauty, such depth.
Call it chemistry or physical attraction—it's what often draws people into marriage. It's the beauty that couples find and admire in each other, a beauty that encompasses the entire person, body and soul. Truly loving couples find goodness in each other, through and through. And that goodness is pleasing. It's desirable and attractive. It's beautiful. It's sacred.
That people are naturally attracted to beauty, especially the beauty of the opposite sex, is no accident. It's not merely a product of evolution or the result of higher intelligence—it's a human-person thing. It's rooted in man's creation in the image and likeness of God. The sexual complementarity and beauty found in man and woman is God's way of attracting couples to one another. While love has many facets, sexuality and sensuality keep the fire of love burning, coupled with romance and love.
But the will to love—the determination to will the good of the other—is something above and beyond these things, made possible in even difficult circumstances by the grace of God received in the sacrament of marriage. Married couples find that their love extends to a new dimension when they truly will the good of their spouse—even when it hurts. Even when it involves sacrifice. Even when it's painful and difficult.
David and I were physically attracted to each other from the moment we met until his last breath over a year ago, when he passed away in my arms. Although he no longer had the energy to hold me, with help of my son and daughter, we kept his arms around me on his bed.
May 2nd, is our anniversary. We were married almost forty years together. We loved dancing and I often had to remind him we were not in the bedroom. He enjoyed rock especially. He was a huge, tall football player, so he could easily throw me around. Couples would stop dancing and clap around us.
The last ten years of his life, David was ill and gradually lost all his strength. Yet we were physically close. I cared for him at home and we slept in the same bed almost to the end. Touching was constant. I showered him, gave him a sponge bath, shaved him, brushed his teeth, dressed and undressed him, and all else that needed to be done. When he no longer could stand up and do a waltz, I would hold his hands and do disco or jitterbug as he sat on a wheelchair.
In spite of David's body radically changing with the onset of severe weakness, he always remained the guy I fell in love with. He smiled often and kissed me on the cheek and lips. He often said, "I love you." We held hands and hugged each other while we listened to and sang our favorite songs. We continued to enjoy these special moments until he could no longer speak. Then, I would dance and sing for him.
He passed away on Good Friday night. There was a full moon, clear, and full of stars. As his body was taken to the limousine by the funeral director, I sang, "Blue Moon, you saw me standing alone without a love of my own…." I felt profoundly alone. My son, daughter, and I held hands as we watched the limousine fade away.
David's body was gone and we could no longer hold each other and feel the warmth of our physical expressions of love. After the Military and Catholic service ended, my nephew sang, "Love Me Tender" as my daughter sobbed while passing out red roses for everyone to place on the casket.
In Eric Church's song, the husband misses his wife. If he can just make it one more day, he will return and make love to her.
David will not return.
Yes, things have changed. I so miss him. It's like half of me has been cut off. How I feel the pain and aloneness! For me that's been so so difficult—so different, so hard to get used to. Yet, I have all the memories of the joyful moments of our physical love making, which will last me a lifetime.
And more than that, our lifelong decision to love and keep loving in times of trial and joy, in uncertainty and plenty, in sickness and in health—that will to love the other, a mutual exchange from spouse to spouse, all throughout our life together: it forged an unending relationship. David has gone before me—but he has not gone, not really.
Life goes on. Life lives on. Love remains.
In October we'll be grandparents. Our love for each other cannot be extinguished by death. For in Christ we are one body.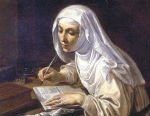 Renata Hunter received an MA from St. Meinrad Seminary. She has traveled in Europe and visited the Holy Land. Married to her late husband, David, for 40 years, they have a son and a daughter. Mrs. Hunter has served as a Catholic school teacher and in parish ministry. Her greatest passion is Jesus Christ and his holy Catholic Church.