By Deacon Frederick Bartels
14 April 2017
On Good Friday of the Lord's Passion, some of the priests and deacons in the area of my local parish were asked to give meditations on the seven last words of Christ. These "last words" are so named because they consist of key phrases Jesus spoke from the cross. These historical words of the divine and human Person of Christ, spoken in the context of his passion and death, have inexhaustible meaning both theologically and in the everyday circumstances of our lives. I was asked to give my meditation on Christ's second last word: "Today you will be with me in paradise." The following podcast is a reconstruction of that meditation.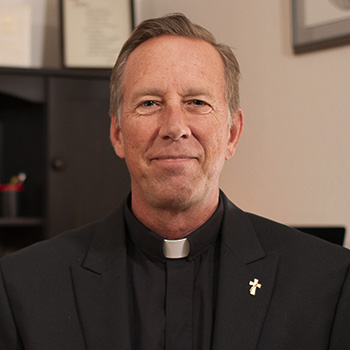 Deacon Frederick Bartels is a member of the Catholic clergy who serves the Church in the diocese of Pueblo. He holds an MA in Theology and Educational Ministry and is a Catholic educator, public speaker, and evangelist who strives to infuse culture with the saving principles of the gospel. For more, visit YouTube, iTunes and Google Play.