By Deacon Frederick Bartels
31 March 2019
The Parable of the Prodigal Son found in Luke's gospel is the most famous parable of all time. Why? Because it's one of the greatest love stories of all time. But it's not all roses. It's also a story about broken hearts and rebellious, broken sons. It's a story that teaches we must never think God to be a permissive, unjust Father. It's a story that reminds us we must never presume on salvation and glory without merit and a full return to the arms of God.
It's a story about the terrifying reality of sin and the necessity of repentance and confession. It's a story about the road home for the lost, the path those who have destroyed their relationship with God through mortal sin must take. It's about the essential nature of the sacrament of Confession and the healing, saving absolution from sin it brings. Above all, it's a story about God the Father's infinite love, compassion and mercy.
I have another story to tell you. It's titled, "I'm the Prodigal Son, and This is My Story."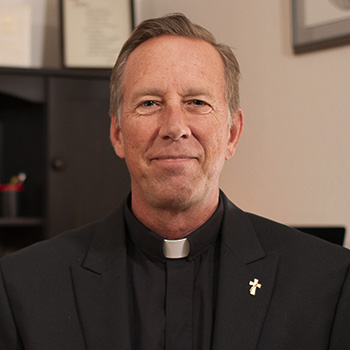 Deacon Frederick Bartels is a member of the Catholic clergy who serves the Church in the diocese of Pueblo. He holds an MA in Theology and Educational Ministry and is a Catholic educator, public speaker, and evangelist who strives to infuse culture with the saving principles of the gospel. For more, visit YouTube, iTunes and Google Play.