By Deacon Frederick Bartels
Holy Trinity Sunday. God is one and God is Three. One God, who is three Divine Persons. Explore the Catholic dogma of the Holy Trinity, the foundation of the Christian divine faith, and the temporal mission of God by which the incarnate Son is sent into the world in order to rescue man from his sins, save humanity from eternal death, and restore humankind to friendship with God the Father.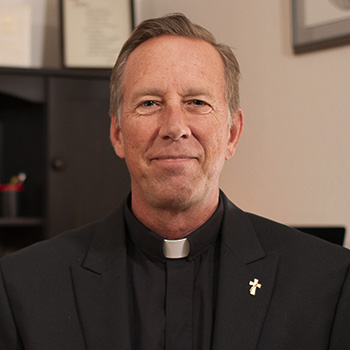 Deacon Frederick Bartels is a member of the Catholic clergy who serves the Church in the diocese of Pueblo. He holds an MA in Theology and Educational Ministry and is a Catholic educator, public speaker, and evangelist who strives to infuse culture with the saving principles of the gospel. For more, visit YouTube, iTunes and Google Play.