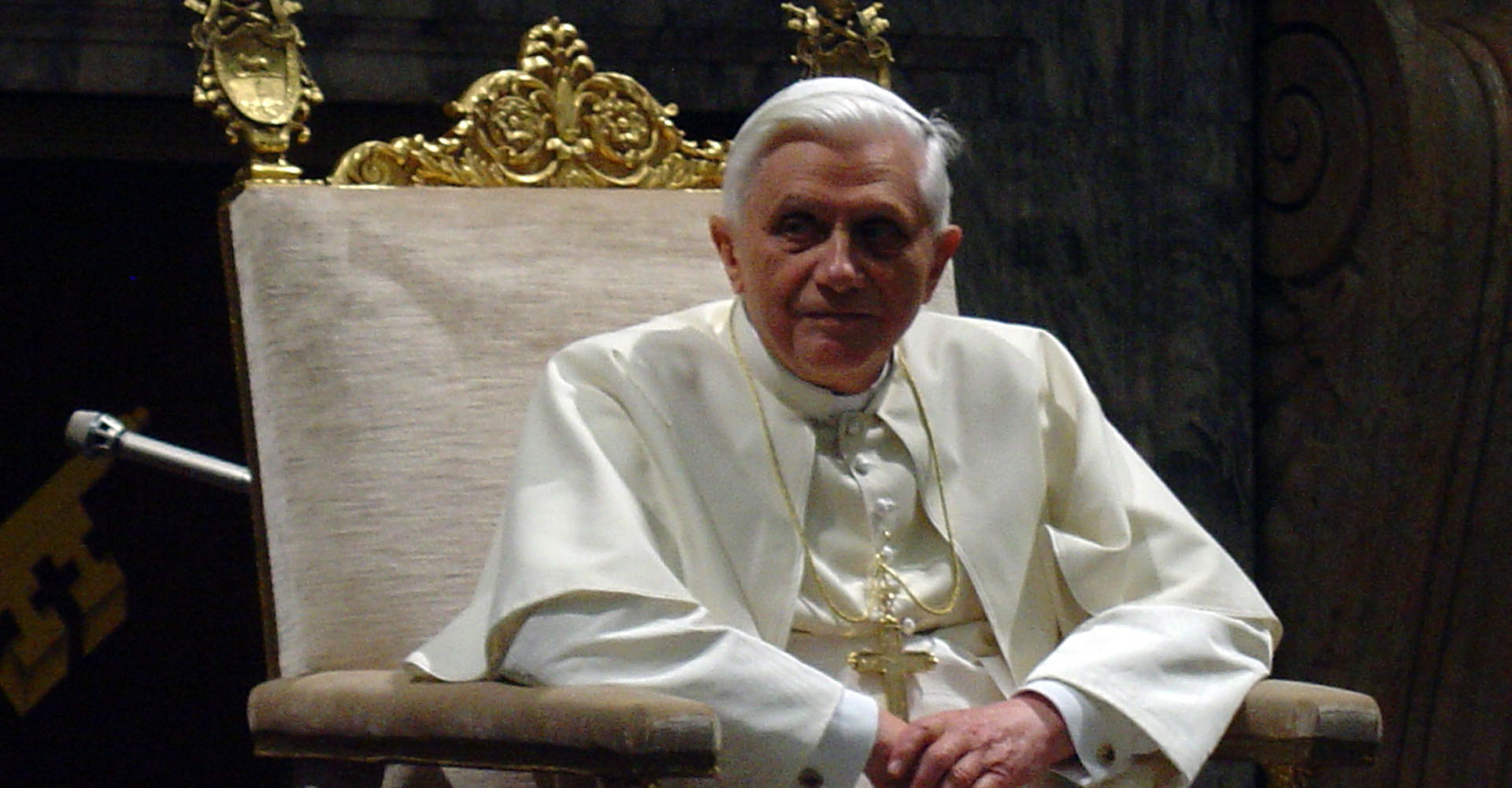 Let us be mindful of the goal of human nature and engage in helping others to see and understand that goal: everlasting life and perfect happiness in God.
By F. K. Bartels
17 November 2012
Thursday of this week Pope Benedict XVI released his message for World Youth Day, a sacred event scheduled to take place in Rio de Janeiro, Brazil, in July 2013, in which youth from around the world will gather together in a bond of love and solidarity as members of the body of Christ. The Pope announced that the theme for World Youth Day 2013 will be "Go and make disciples of all nations!" (cf. Mt 28:19). That message, so crucial to our age, is not only for the youth. It is for every disciple of Christ.
The Great Commission Christ gave to his disciples (Mt. 28:19-20) has always been at the heart of the Church's mission in the world; it remains at the center of the New Evangelization directed at healing, elevating and purifying culture in the present. It is an action of the Holy Spirit in which we participate in giving the gift of truth. Ultimately, it is a gift of love from the hands of Christ whose life leads us to everlasting life through the saving Gospel, which is the "power of God for salvation to every one who has faith" (Rom 1:16).
Christian youth who reside in the womb of the Catholic Church indeed have a very special gift to give to their friends and acquaintances, to those they meet at school and in social gatherings, and to those they converse with in the electronic social media environment of the internet. It is not merely a gift, but rather it is the gift, one which itself opens the door to eternity for those who accept, listen, and assent to its message in faith by allowing it to penetrate the depths of their hearts.
That gift is not something, but rather Someone: the Person of Jesus Christ who is "the way and the truth and the life" (Jn 14:6), and who himself is the "light of the world" (Jn 8:12) through whom "all things were made" (Jn 1:3). Inviting youth to enter into the mystery of Christ as true and authentic Christian disciples, Pope Benedict articulated the supreme worth of introducing others to Christ: "To make Christ known is the most precious gift that you can give to others."
If that alone is all we take away from our Holy Father's message for World Youth Day, we shall have taken away a vast treasure. We should reflect on those words: "To make Christ known is the most precious gift that you can give to others." How often we are concerned with material gifts in order to add to the celebration of some special but temporary event. These, in every case, will soon vanish. Yet the greatest Gift we can ever give is not created but uncreated, and so cannot be taken from us nor dwindle away. This Gift, received by opening our hearts in humility and love to the Person of the Son of God, will dwell with us and within us forever, for it is Christ who said to the members of his Body: "behold, I am with you always, to the close of the age" (Mt 28:20).
In living our lives in the womb of the Church, in articulating the truth with love, in living as the "new creation" that we have become in virtue of the sacrament of Baptism, and in speaking with conviction of the gift of Christ the Savior and Redeemer of humankind, we participate in the Father's own salvific work of giving his Son to the world and building up the Church. Given the circumstances of contemporary culture and the dangers present in society and the world, the vital importance of participating in the will of the Father cannot be overemphasized. There is a lot at stake.
Pope Benedict quoted from Servant of God Pope Paul VIs words given to the youth at the close of Vatican II a half-century ago: "It is to you, young men and women of the world, that the Council wishes to address its final message. For it is you who are to receive the torch from the hands of your elders and to live in the world at the period of the most massive transformations ever realized in its history. It is you who, taking up the best of the example and the teaching of your parents and your teachers, will shape the society of tomorrow. You will either be saved or perish with it." The message concluded with the words: "Build with enthusiasm a better world than what we have today!" (Message to Young People, 8 December 1965).
When we look at our human history, which is salvation history, we find the overarching theme is one of God reaching out with love but for one purpose: to draw mankind into communion with himself and gift each of us, as a community, with divine love. Our destiny lies in God. It is one of eventual security, peace, and everlasting happiness; it is one of unimaginable greatness in the arms of the Beloved.
When we look at the condition of the world, the state of our nation and the choices broad sections of the populace have made and are making, it is easy to become discouraged. There is a saying: Ad maiora natus sum, "I was born for greater things." Those words resonate with the message Pope Benedict is shouting with love. It is as if he is saying, "Youth of the world and others, all of you of every place and age in the heart of the Church, you were born for great things!" We were born to share in God's supernatural, divine life of superabundant love.
The love of God for humanity is strikingly clear. Christ crucified is the indisputable image of that Love. For our part, we must open ourselves to Love, enter into the life of Christ, and expose others to the Gift we have received through charity, openness, sincerity, and conviction. We must enter into the mission of love, which is founded on the love of God for humankind.
"Love is the only thing that can fill hearts and bring people together," said Pope Benedict. "God is love. When we forget God, we lose hope and become unable to love others. That is why it is so necessary to testify to God's presence so that others can experience it. The salvation of humanity depends on this, as well as the salvation of each of us. Anyone who understands this can only exclaim with Saint Paul: 'Woe to me if I do not preach the gospel!'" (1 Cor 9:16).
Because of what we have received through the gift of faith, we are compelled to offer our life, our very self, as a gift to Christ and thus become instruments of his glory, which is accomplished by our complete cooperation in docility with the impulses of the Spirit, whom the Savior gives to those who love him. In a word, authentic faith equates to missionary commitment.
"Missionary commitment is an essential dimension of faith," said our Holy Father. "We cannot be true believers if we do not evangelize. The proclamation of the Gospel can only be the result of the joy that comes from meeting Christ and finding in him the rock on which our lives can be built. When you work to help others and proclaim the Gospel to them, then your own lives, so often fragmented because of your many activities, will find their unity in the Lord. You will also build up your own selves, and you will grow and mature in humanity."
A missionary commitment lived out in the heart of the Church is a sacred path which leads to ever-deeper communion with Christ, and therefore toward spiritual maturity and the life of perfection and holiness, the goal of Christian discipleship. As we become Christ's instruments in spreading the saving Gospel, our love for the Holy Trinity grows brighter, inflaming us with not only a new sense of purpose, but with what is a new life and a new energy as we grow in union with God and share in his own divine life. In making Christ known, we not only give but we receive.
The concept of giving ourselves over completely in loving obedience to God, and living for the sake of the love of God, is a crucial one to grasp in today's environment in which many mistakenly believe that the only requirement of Christian discipleship is to say, "I believe," and that the message of the Gospel can be reduced to nothing more than "be not afraid."
To live the life of Christian discipleship is demanding. It requires commitment and dedication. Here, there is another saying that is appropriate: Audaces juvat fortuna, "fortune favors the bold." Without doubt, living as "little christs," making Christ's story our story, will bring us suffering, just as it was brought to the apostles, even to the point of death by martyrdom. However, let us also remember that the life of true and authentic Christian discipleship will, with every certainty, bring us wondrous, other-worldly and inexpressible joy as we are drawn into the heat of God's love as a mote of dust is pulled into the expanse of the sun. This experience is not strictly and only reserved for the next life, but can be tasted in the here and now as we abandon ourselves to the will of God.
Let us be mindful of the goal of human nature and engage in helping others to see and understand that goal: everlasting life and perfect happiness in God. Of such immense importance is an understanding of God's plan for humankind, the Catechism of the Catholic Church speaks of it in its prologue's first paragraph:
God, infinitely perfect and blessed in himself, in a plan of sheer goodness freely created man to make him share in his own blessed life. For this reason, at every time and in every place, God draws close to man. He calls man to seek him, to know him, to love him with all his strength. He calls together all men, scattered and divided by sin, into the unity of his family, the Church. To accomplish this, when the fullness of time had come, God sent his Son as Redeemer and Savior. In his Son and through him, he invites men to become, in the Holy Spirit, his adopted children and thus heirs of his blessed life. (Prologue 1).
"To make Christ known is the most precious gift that you can give to others." Amen!
*****
Please consider helping to maintain this site with a donation. Even small tips help!
By Giuseppe Ruggirello [CC BY-SA 3.0 (http://creativecommons.org/licenses/by-sa/3.0)], via Wikimedia Commons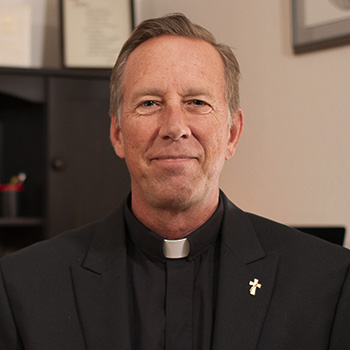 Deacon Frederick Bartels is a member of the Catholic clergy who serves the Church in the diocese of Pueblo. He holds an MA in Theology and Educational Ministry and is a Catholic educator, public speaker, and evangelist who strives to infuse culture with the saving principles of the gospel. For more, visit YouTube, iTunes and Google Play.