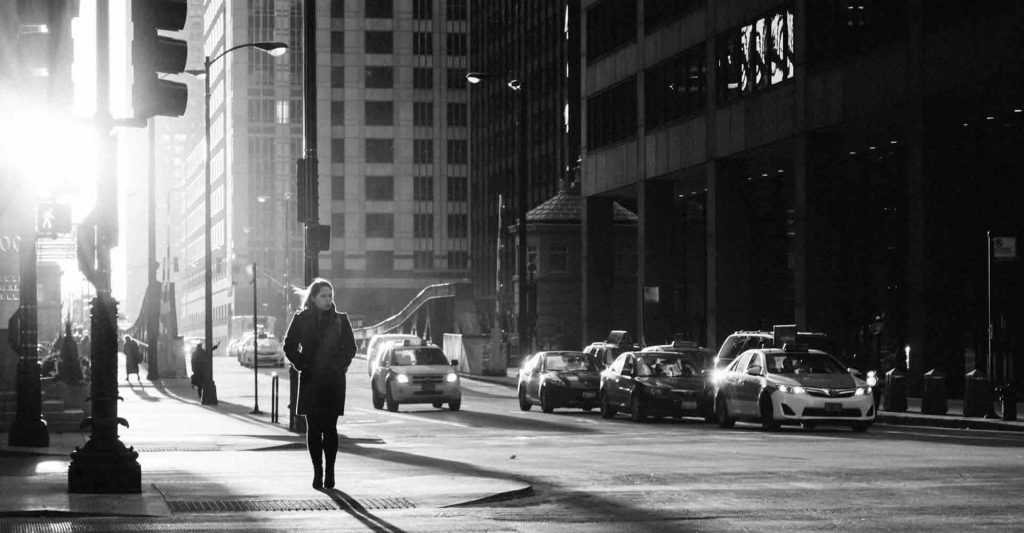 Pray and hope. And don't worry. Come late April I will be out of a job. I recall how Jesus called his future apostles by the seashore. And I keep thinking to myself, "If three fishermen can leave everything and follow Jesus, surely I can change jobs without having panic attacks. Jesus took care of them. Why shouldn't I believe he will take care of me?"
By Donna Caito
We learned of it during an emergency meeting on a Tuesday morning a few weeks ago. No one knew what was happening. In my ever-present optimism I told everyone not to worry. It was probably just a yearly meeting about profits, goals, and new policies; nothing to be concerned about. You can imagine my face when the general manager read a five-minute speech we had been bought out and everyone was to file to the tables with the letters of our last names.
Those told to leave were to do so immediately. Some were told to return the next day. Still others were told they were being offered jobs from the other company and to remain on the premises.
I received my packet with a notice to return the next day at one-thirty. When I came back, I was offered a position to remain with the company for three months as they transitioned. Naturally I agreed to stay on as it would give me more time to find another job.
The transition, I've come to learn, is watching the new company take over accounts and products while pretending it's "business as usual." The first few days those of us left behind were in a state of stunned disbelief. We walked around like zombies asking each other in whispers what our next steps would be. Silently we stared as people we didn't know invaded our space.
The employees of the company who bought us made no attempt to hide the fact they're ecstatic to take over as they train their new employees. It's hard to like an outsider as they're riffling through the desk of a person I liked and will never see again. We glare at them as they drink cup after cup of coffee, made with grounds my coworkers bought, without asking first.
Am I being territorial? Absolutely, but K-cups are expensive and personal mementoes aren't for strangers to paw through. The least they could've done is wait for people to come and get their things before commandeering desks and offices. Or ask if it was okay if they grabbed a cup of coffee.
We've hidden the coffee and guarded those desks with the ferocity of rabid dogs.
Read: created for the desire to hope.
It's brutal to sit at your cubicle wondering what you're going to do in the coming months as you watch the company you worked hard for shatter into a thousand pieces. You can hear the clock ticking down as you work. One day passes and then another. The date looms in the distance with a red circle around it on the calendar.
All the while people with a job for the foreseeable future are behind me laughing and bragging about how wonderful this is. Hearing callous merriment when you are struggling to get through another day is something I would never wish on anyone. Instead of getting up and shouting at people to show some sort of human decency, we sit with our heads down and continue to work as the clock ticks.
Evidently discretion and tact are not strong points with that company.
There's a lack of trust running rampant around us who were lucky enough to keep our jobs for a few months. Every time a manager's door closes those of us left wonder what's going on. Will they shut us down earlier? Will they make us leave without notice? It's happened before. It might happen again.
For the first few days after the announcement was made, I became worried to unhealthy extremes. When you're a single parent losing your sole income is stressful beyond words. I started jerking up in bed randomly through the night as my heart raced and my breathing was shallow. Sleep came in fits and spurts. I ate meals and snacks as I sat on the couch and rewrote my resume and cover letter with every application. Doing anything enjoyable was put on hold until I found another job. It seemed like I spent every waking hour either working or looking for work.
I threw my resume at every job board and job agency I could find. Phone interviews were filled with me talking quickly and trying to convey that I was a good, hard worker who had a bad break. I tried to smile as I talked because I was told it made me sound friendlier. It felt like my cheeks were splitting open. I probably sounded like a maniac.
Losing a job ranks up there in stressful life events. It's hard to see a part so important to your identity flush down the toilet with the words "termination," "laid off," and "closing." The question, "What do you do for a living?" is met with stutters and explanations.
Right now, the last thing I need to be doing is losing sleep or stress eating. What I need to do is, like my daughter said, become my own best friend. Being my own best friend means to lay aside my fears and be kinder, gentler, and more understanding of myself.
What my child was telling me is the same thing God says to us when things fall apart: don't be afraid.
Pray, Hope, and Don't Worry
It's always interesting to me this is one of the most repeated verses in the Bible. God knew we feeble humans wouldn't be able to hear that phrase once and truly understand. Instead He has repeated it in almost every book in every way until anyone who reads the Book comprehends the enormity of that simple statement.
After hearing I was losing my job, the first few days were filled with anxiety and fear. The weeks following were filled with a type of contentment and understanding. It's okay. I've been through worse. This is just another chapter in a book and one that I can close with satisfaction.
This reminds me of the time Simon, James, and John were on the lake doing whatever they could to catch some fish. The trio had worked all night, tired and frustrated, and Jesus came walking up and told Simon to lower the nets again.
I can imagine Simon Peter pausing in his work, gritting his teeth while he thought about getting a good night's rest, shaking his head with sweat dripping down it before telling Jesus, "Master, we have worked hard all night and have caught nothing, but at your command I will lower the nets," (Luke 5:5).
They lowered the nets and caught more fish than they ever had in their lives. So much the nets were breaking apart. Simon stared in wonder at what was happening, dropped to his feet, and deemed himself unworthy of being in Jesus' presence.
Jesus, probably laughing at his new friends' wonderment, says, "Do not be afraid; from now on you will be catching men," (John 5:10). The moment was so powerful the men left their boat and their catch to follow Jesus.
As I read those words the past few weeks, I keep thinking to myself, "If three fishermen can leave everything and follow Jesus, surely I can change jobs without having panic attacks. Jesus took care of them. Why shouldn't I believe he will take care of me?"
In the famous words of Padre Pio, the patron saint of stress relief; pray, hope, and don't worry. That's what I'm going to be doing for the next few months. Praying, hoping, and trying not to worry.
I'm still hiding the coffee, though.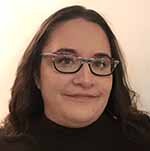 Donna Caito has a B.S. in Management and a M.A. in Theology. She's a Catholic revert who didn't want to be a Catholic but couldn't come up with a good argument otherwise. She lives in the middle of nowhere with her children, her black cat named Midnight, and her white dog named Jack Frost. In her spare time, she enjoys writing about her unique place in the Catholic Church as a single mother and giving good reviews on Google.