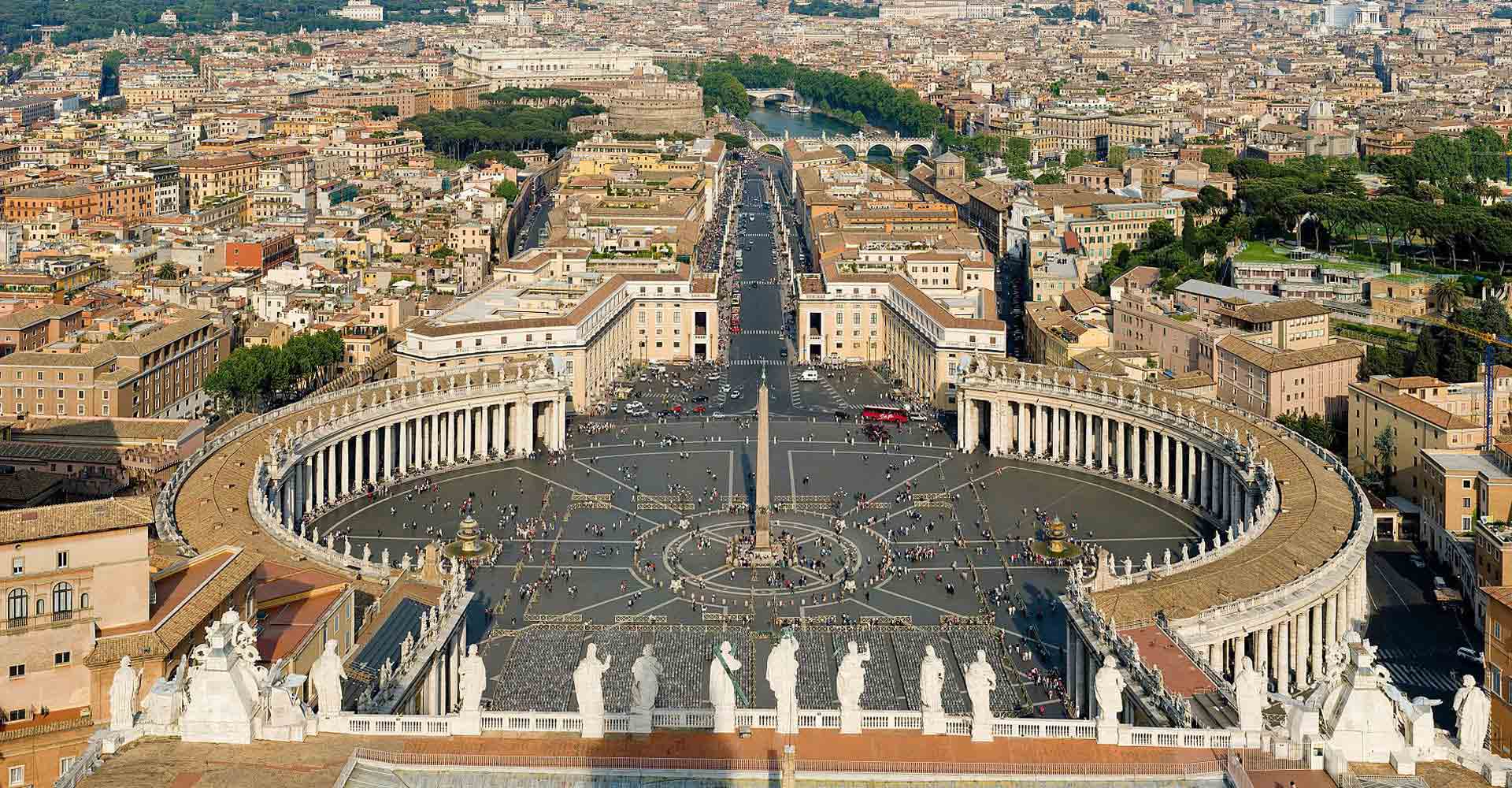 This will be a time of judgment and purification for the Church. I firmly believe that good will come of it—although the Church will suffer severe scars for decades. I have no doubt that the sexual abuse crisis will drive countless Catholics from the Church and prevent countless other people from entering into full communion with her. That in itself is cause for great sorrow.
By Deacon Frederick Bartels
19 August 2018
The Archbishop McCarrick scandal and a recent Grand Jury investigation of six dioceses in Pennsylvania have once again brought to light a dark element of the Church's ministry: bishops and priests who are sexually abusing children and minors and other bishops and priests who intentionally covered up these sexual crimes by moving priests from parish to parish or with payoffs accompanied by signed letters promising confidentiality. This, of course, is not a new problem. We've all heard of these kinds of things before and we'd all hoped that, in the future, we would not hear accusations of coverups and about how predator priests were secretly moved about, exposing vulnerable minors and others to their heinous activities. We'd all hoped, after the last time these kinds of crimes were publicised, things would be different.
On the other hand, we also knew that, because of man's tendency to sin, it was only a matter of time before yet another sexual scandal reared its head. It's also not a problem restricted to the U.S. alone; it spans the universal Chruch. What has tipped the scales, it seems, is the revelation that promises made a decade-and-a-half ago by bishops to put a stop to sexual crimes committed in their own ranks or by clergy under their jurisdiction have been left to some degree unfulfilled or ignored. Additionally, the gravity of the Grand Jury's findings—as tragic, shocking, and disgusting as they are—have served as a catalyst to bring about necessary action, investigation, retribution, and change.
The Grand Jury Report found that over 1000 children were victims of sexual abuse:
We were given the job of investigating child sex abuse in six dioceses – every diocese in the state except Philadelphia and Altoona -Johnstown, which were the subject of previous grand juries. These six dioceses account for 54 of Pennsylvania's 67 counties. We heard the testimony of dozens of witnesses concerning clergy sex abuse. We subpoenaed, and reviewed, half a million pages of internal diocesan documents. They contained credible allegations against over three hundred predator priests. Over one thousand child victims were identifiable, from the church's own records. We believe that the real number – of children whose records were lost, or who were afraid ever to come forward – is in the thousands.
Most of the victims were boys; but there were girls too. Some were teens; many were prepubescent. Some were manipulated with alcohol or pornography. Some were made to masturbate their assailants, or were groped by them. Some were raped orally, some vaginally, some anally. But all of them were brushed aside, in every part of the state, by church leaders who preferred to protect the abusers and their institution above all.
Bishop Stephen J. Berg of the Diocese of Pueblo wrote to priests and deacons:
The Grand Jury findings in Pennsylvania have concluded that there over a thousand cases of abuse of children by over three hundred priests.  The evidence being revealed is graphic, tragic, despicable, and compounds what we have known in the past.  The conclusion of the Grand Jury is that Catholic Bishops, Priests and others were responsible for covering up the atrocities…. I am heartbroken to know that our leadership has allowed this violation of trust and caused grave damage to the lives, health and faith of God's people; most especially the harm to the children and vulnerable…. I agree that Justice requires all of those in Church leadership who knew of these crimes and misconduct be held accountable, morally and legally, for their actions.
Many prominent Catholics are calling for lay experts to investigate, along with federal, state and other civil authorities, insisting on total access to all diocesan records in order to determine who knew what, who paid off whom, and who was involved in the coverups.
This will be a time of judgment and purification for the Church. I firmly believe that good will come of it—although the Church will suffer severe scars for decades. Alongside the evil free-will choices of clergy involved in these sexual crimes, many of a violent nature that are sure to cause lasting psychological trauma to victims, we should not overlook the influences of the evil one, the Father of Lies (Jn 8:44) whose hate swells against the Catholic Church above all since she is historically founded by Christ himself and is, in fact, his one mystical body on earth. Since the Church is the Bride of Christ and the fullest means of salvation, the institution in which the Church of Jesus Christ subsists, Satan's first line of offense is found in calculated, diabolical attacks among her ranks with the aim of damaging the Church to the greatest possible extent. If the devil can discredit the Church, leading to widespread rejection of her saving teaching, refusal of her sanctifying sacraments, and distaste for entering or remaining in her fold, he has won a significant battle for the cause of evil.
With regard to the devil's hand in the sexual abuse crisis, Bishop Barron writes:
The devil is characterized as "the enemy of the human race" and particularly the enemy of the Church. I challenge anyone to come up with a more devastatingly effective strategy for attacking the mystical body of Christ than the abuse of children and young people by priests. This sin had countless direct victims of course, but it also crippled the Church financially, undercut vocations, caused people to lose confidence in Christianity, dramatically compromised attempts at evangelization, etc., etc. It was a diabolical masterpiece.
I have no doubt that the sexual abuse crisis will drive countless Catholics from the Church and prevent countless other people from entering into full communion with her. That in itself is cause for great sorrow. However, without in any way condoning the deplorable actions of the clergy who were in some way involved, directly or indirectly, in perpetrating sexual crimes, I have to remind people that the Church continues to remain the Father's intended home for every person across the face of the earth. The Church remains the pillar and bulwark of the truth (1 Tim 3:15), regardless of the sins of her members, because God himself has decreed her to be so. She continues to be the kingdom of heaven on earth in its seed and beginning, even though predator clergy have assaulted her goodness and beauty in the most despicable ways, victimizing innocents and raping children, because she is Christ's mystical and physical body. She unfailingly continues to transmit the words of truth in their fullness and confer on the faithful the sacraments of life, even though her mission is clouded by those clergy who have no relationship with the Word made Flesh and whose crimes obscure her grace-filled activity in the world.
Years ago I promised Christ to remain faithful to his Church in deed and word. I will never turn away from that promise. Things have gotten ugly. Yes. But there's hope. We must rely on the divine words of Christ himself who clearly promised the gates of hell would never prevail against his Church (Mt 16:18) and that he would be with her always, "to the end of the age" (Mt 28:20). I place my trust in Him.
Let us all pray for purification and engage in acts of penance in reparation for the sins tied to the sexual abuse crisis. Let us enlist the intercession of the Sweet Virgin Mother who desires nothing other than to bring people to her Son, at rest in the Church—a place which, we pray, will become a safe haven for all.
Below is a video from my friend and brother in Christ, Deacon Keith Fournier, reminding us that hope remains in this time of judgment.
*****
Please support Joy In Truth by sharing on social media.
Photo Credit: By Diliff (Own work) [GFDL (http://www.gnu.org/copyleft/fdl.html), CC-BY-SA-3.0 (http://creativecommons.org/licenses/by-sa/3.0/) or CC BY-SA 2.5-2.0-1.0 (http://creativecommons.org/licenses/by-sa/2.5-2.0-1.0)], via Wikimedia Commons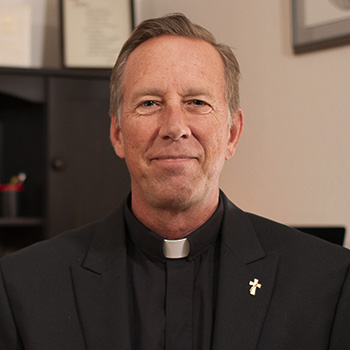 Deacon Frederick Bartels is a member of the Catholic clergy who serves the Church in the diocese of Pueblo. He holds an MA in Theology and Educational Ministry and is a Catholic educator, public speaker, and evangelist who strives to infuse culture with the saving principles of the gospel. For more, visit YouTube, iTunes and Google Play.