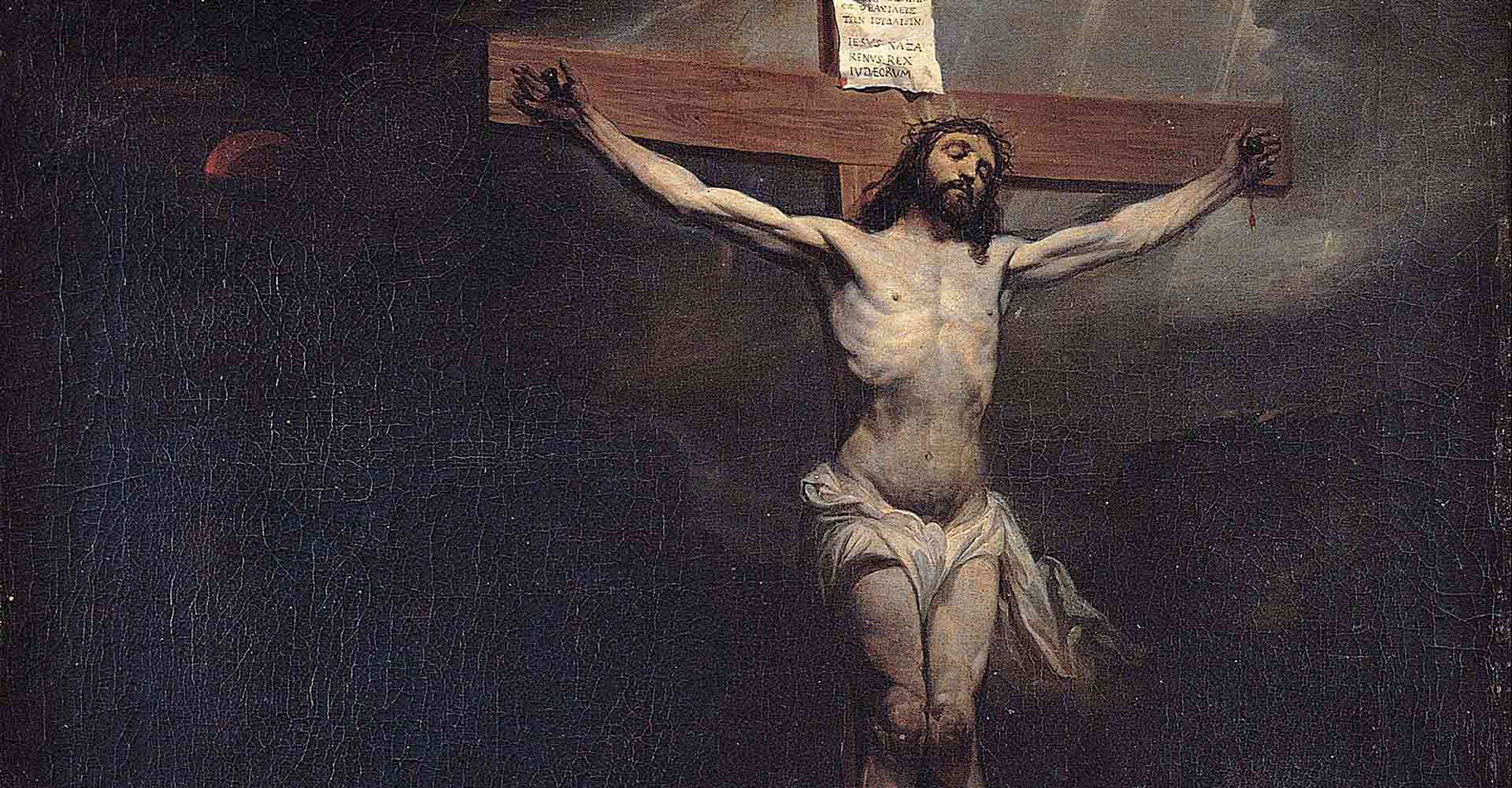 Roman crucifixion served as a means of not only putting convicted criminals to death, but of instilling terror in the hearts of innocent observers with the purpose in mind of forced obedience to Rome through a ghastly display of imperial power and authority.
By Deacon Frederick Bartels
21 March 2015
When the chief priests and officers cried out, "Crucify him, crucify him" (Jn 19:6), they called for Jesus to die the most abhorrent type of death known to the world at that time. Over the years, Romans crucified thousands of men. Each "miserable procedure," as Josephus called it, was as terrifying and brutal as the next.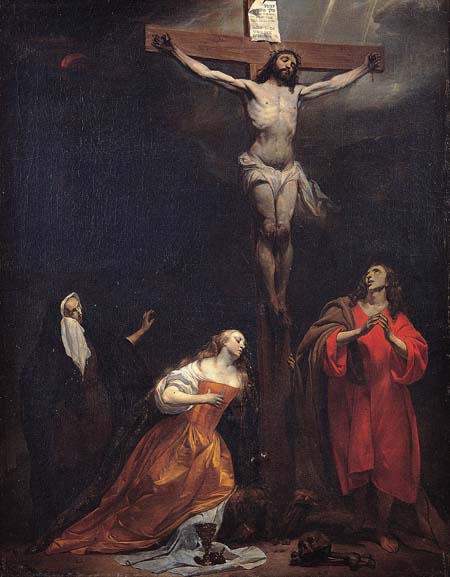 Roman crucifixion served as a means of not only putting convicted criminals to death, but of instilling terror in the hearts of innocent observers with the purpose in mind of forced obedience to Rome through a ghastly display of imperial power and authority. It was used as a bloody method of control and domination for both the accused and anyone familiar with the practice. Crucifixion presented an especially horrifying spectacle because of the stages of torture to which the convicted were subjected as well as the total length of brutal agony endured on the crosses upon which they were nailed.
The fact that the innocent and sweet Jesus, Son of the Most-High God, innocently and willfully died in such a manner, starkly displays the ugly consequences of humanity's sins. People often ask why Jesus had to die that way. The answer is, he did not have to die that way but chose it. "I lay down my life, that I may take it up again. No one takes it from me, but I lay it down of my own accord. I have power to lay it down, and I have power to take it again" (Jn 10:17-18).
I do not think there could ever be a more convincing display of the love of God for humankind.
While Roman citizens were typically exempt from imposition of death by crucifixion, falling under other methods of exercising capital punishment such as beheading, criminals who did not enjoy such privileges were often crucified using a number of methods and upon variously shaped torture devices designed to display the shocking reality of such a death. One purpose of the crosses used, sometimes a simple stake, was to immobilize the body, condemning the victim to waste away in full view of onlookers, each breath a struggle.
Read: the church understood in Christ crucified.
The long process of crucifixion, considered a shameful, disgraceful and abhorrent way to die, often began with scourging, as was the case with Jesus. The scourging team employed a whip called a "flagrum," a device that consisted of a handle upon which was fashioned several leather straps. At the end of these straps, sharp pieces of bone, metal, or metal balls were attached in order to inflict severe damage to the flesh of the accused. Thus the effect was both to tear and pulverize the criminals' or victim's (as in the case of Jesus) flesh.
Further, while one intent of scourging was, of course, torture, that was not its only purpose. As with crucifixion itself, Roman scourging teams desired to make the convicted person's blood flow in streams in order to horrify onlookers and facilitate domination and control. Often, the severity of the scourging was so great as to tear flesh from bones, expose entrails, and cause death due to blood loss or severe shock. Some victims were tied to X shaped crosses and intentionally scourged to death.
After the scourging, the person was stripped of his clothes and nailed or bound (or perhaps a combination of both) to the cross. Crucifixion, then, inflicted unimaginable pain in combination with the greatest possible humiliation.
After Jesus was scourged, soldiers mocked his kingship by forcing a crown woven of thorns upon his head. There is a connection to Jewish wedding feasts in this action, although perhaps not recognized by the soldiers. During a Jewish wedding feast in the day of Jesus, the bridegroom received a crown to signify that he was "king for a day." Jesus is Divine King for all eternity and the "light of humanity" (Jn 1:4), but not recognized as such, only mocked, spat on, and led out to carry the crossbeam upon which his pure and sacred hands would soon be nailed. As the true Bridegroom who came to offer his followers entry into the eternal wedding feast, Jesus endures without complaint a crown of pain for the sake of love of humanity.
Jesus is, then, the infinitely loving and just Bridegroom, whose blood was innocently but purposefully poured out for the redemption of humankind. He is the Messiah-Bridegroom who died for his Bride, the Church, that his unconditional love would put death to death. Unrecognized and misunderstood, he is rewarded not with an ornate or elegant crown signifying beauty, honor and respect, but one of overt torture, signifying brutality, worthlessness and humiliation.
Roman crucifixion was carried out by specialized, trained teams, usually consisting of a commanding centurion and four soldiers. It is reported that the methods of crucifixion and the brutality of each, varied according to the heinousness of a particular team. Nevertheless, the Romans were efficient in their work. They knew how to draw things out, increase the pain and agony, instill additional terror, and engage in extraordinary acts of brutality. Often, the crucifixion team would offer the crucified a drink periodically, not to soothe, but rather to extend the agony by prolonging death, the only source of relief for those nailed to a Roman cross.
As Jesus hung fastened to his Roman cross, after having given his mother to the beloved disciple John and this same disciple to his mother, he said, "I thirst" (Jn 19:28). A sponge soaked in vinegar (sour wine) fastened to a sprig of hyssop was lifted to the mouth of Jesus. Recall that during the Exodus event it was also hyssop that was used to smear lambs' blood on the lintels and door posts of the houses of the people Israel for divine protection, and thus death passed over them (see Ex 12:21-27). "When Jesus had received the vinegar, he said, 'It is finished'; and he bowed his head and gave up his spirit" (Jn 19:30).
Jesus, the Bridegroom of eternal life, completes the final hour of the Passover. He becomes the "source of eternal salvation for all who obey him" (Heb 5:9).
Josephus, a general in command of the Jewish forces of Galilee during the Great Revolt against Rome (66-73 A.D.), wrote about the brutality of crucifixion, what he terms as a "miserable procedure," as he recorded what happened to the "best men" and "noblest of souls":
"[T]hey every day underwent great miseries and bitter torments; for they were whipped with rods, and their bodies were torn to pieces, and were crucified, while they were still alive, and breathed" (Antiquities 12: Chapter 5).
We have this written statement regarding crucifixion from Seneca, a Roman tutor, philosopher, and statesman:
"Can anyone be found who would prefer wasting away in pain dying limb by limb, or letting out his life drop by drop, rather than expiring once for all? Can any man by found willing to be fastened to the accursed tree, long sickly, already deformed, swelling with ugly wounds on shoulders and chest, and drawing the breath of life amid long drawn-out agony? He would have many excuses for dying even before mounting the cross" (Dialogue 3:2.2).
The Man we find, who, although perhaps not preferring this type of death but willfully choosing it, is Jesus, the God-man and Savior of the world.
We adore you and we bless you, O Christ, for by your holy cross you have redeemed the world.
Amen.
Photo Credit: Gabriël Metsu [Public domain], via Wikimedia Commons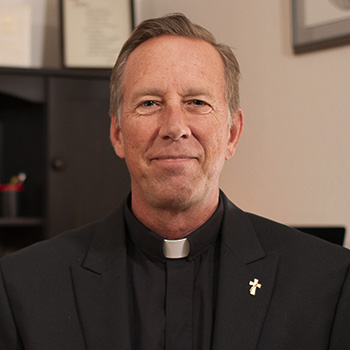 Deacon Frederick Bartels is a member of the Catholic clergy who serves the Church in the diocese of Pueblo. He holds an MA in Theology and Educational Ministry and is a Catholic educator, public speaker, and evangelist who strives to infuse culture with the saving principles of the gospel. For more, visit YouTube, iTunes and Google Play.