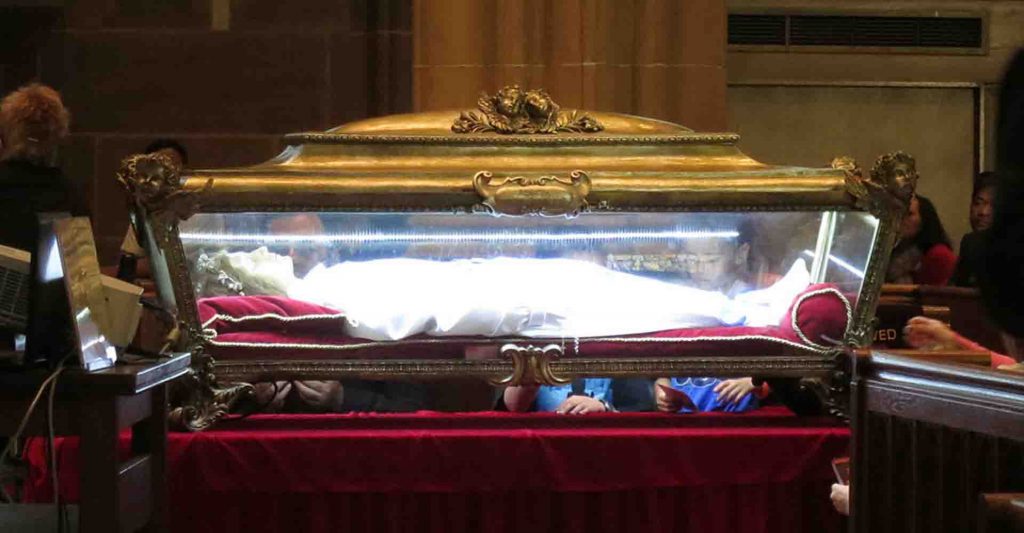 In the life and death of Saint Maria Goretti, God's infinite grace and unfathomable mercy is seen clearly, flowing freely through her life as it always does in the lives of the Saints.
By Kathleen Brandau
All grace flows from mercy, and the last hour abounds with mercy for us. Let no one doubt concerning the goodness of God; even if a person's sins were as dark as night, God's mercy is stronger than our misery. – Jesus to St. Faustina.

Diary, 1507
Maria was born into an impoverished farming family in Corinaldo, Italy, at the end of the 19th century. Marietta, as she was affectionately called, helped her mother with housework and in caring for her younger siblings.
Maria's short life was full of tender love for the Lord and a mature understanding of the Christian life. She received her first Eucharist at the age of 10 and was especially devoted to the Sacrament. Despite hard living conditions and the constant threat of malaria, the illness which claimed her father, Maria put her trust in Jesus and cheerfully served her family and neighbors.
Maria's intensity of love for the Eucharistic Jesus led her to having the strength to make the fundamental choice of her brief existence.

Pope Francis, 2016 letter to bishops of the dioceses in the regions where Maria lived and died
Maria was not yet 12 years old when her 20-year-old neighbor, Alessandro Serenelli, dragged her into the house their families shared and tried to force himself on her. Maria fought him off, telling him that what he wanted was a sin against God and warning that he would go straight to hell. For months, Alessandro had been making inappropriate comments and advances towards Maria, which she always rejected. Her final refusal to submit to his passions drove Alessandro into a brutal rage. He struck Maria 14 times with a knife.
I forgive Alessandro Serenelli, and I want him with me in Heaven forever."

St. Maria Goretti
The young saint was rushed to a hospital where she underwent surgery without anesthesia, due to her fragile condition. Maria's parish priest arrived at her side to administer Viaticum, her beloved Jesus in the Eucharist. The priest asked her if she forgave Alessandro, and she said yes. Shortly before she died, Maria not only pardoned her killer, but interceded for him. After nearly 24 excruciating hours of suffering, Maria departed this world for Heaven.
Read about Sts. Perpetua and Felicity
Alessandro was convicted of murder and sentenced to three decades in prison, avoiding a life sentence because of his age and troubled family history. During his first years of imprisonment, he remained unrepentant. Alessandro began his journey towards conversion following a dream in which Maria handed him 14 white flowers, one for each wound he inflicted upon her. These flowers burst into flame as he touched them, symbolizing her forgiveness. Alessandro confessed his crime before the bishop.
If Maria forgives you, and God forgives you, how can I not also forgive you?"

Assunta Goretti to Alessandro Serenelli
Alessandro served the rest of his sentence as a model prisoner and considered Maria his help and protectress. After he was released, he visited Assunta Goretti to beg her forgiveness, which she granted. Alessandro lived out the rest of his days working as a lay brother in a Capuchin monastery.
In 1950, Maria Goretti became the Church's youngest canonized saint. Half a million people gathered for her canonization, which had to be held outside in St. Peter's Square to accommodate the crowd. Assunta watched from a window of the Vatican, and Alessandro was among the faithful in attendance.
I feel that religion with its precepts is not something we can live without, but rather it is the real comfort, the real strength in life and the only safe way in every circumstance, even the most painful ones of life."

Alessandro Serenelli, 1961 open letter, written at age 79
Forgiveness has the power to change lives, to save souls. Mercy brings light into the darkest of places and shows us a new way forward. For Alessandro, little Maria's Christlike forgiveness broke through the hardness of his heart, leading him to reconciliation and peace. Christ offers this same Mercy to each of us, if only we open our hearts to receive Him.
Photo Attribution: Nheyob / CC BY-SA (https://creativecommons.org/licenses/by-sa/4.0)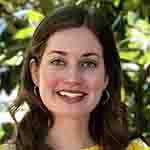 Kathleen Brandau is public relations writer living in the South. A cradle Catholic, she is continually amazed by the beauty of the Church. Some of Kathleen's favorite activities are helping to lead her young adult group, serving as a cathedral cantor, and spending time with her loved ones. She holds a B.M. in Vocal Performance and considers herself a student of the Faith.